By Graham K. Rogers
---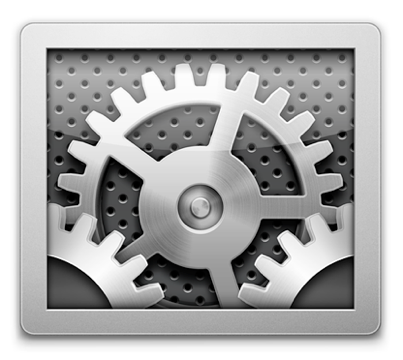 When OS X 10.9, Mavericks was released in late October, I began to write an introduction to each of the separate System Preference panels, as I had done for earlier versions of OS X. Excluding third party preferences (such as Adobe Flash), and those preferences that appear only when specific hardware is attached (like Ink), there are some 28 preference panes. Links to each of the separate items I wrote are below.
This is not a definitive guide, but more of an attempt to explain the preferences to new users (or those unfamiliar with the latest update to OS X). Some preference panels differ, depending on the computer they are used on. An example of this is with Displays: the latest Haswell-equipped Macs display information concerning quality of the display output from earlier Macs. I was lucky enough to have had one of these new Macs delivered in Mid-November, so could confirm some of those changes. Preferences for CDs & DVDs are also missing on these newer Macs.
Many of the panels in System Preferences remain unchanged with the update to OS X to 10.9, Mavericks, although the way Mavericks handles aspects such as memory and power use have been changed. The user will not usually notice any differences here.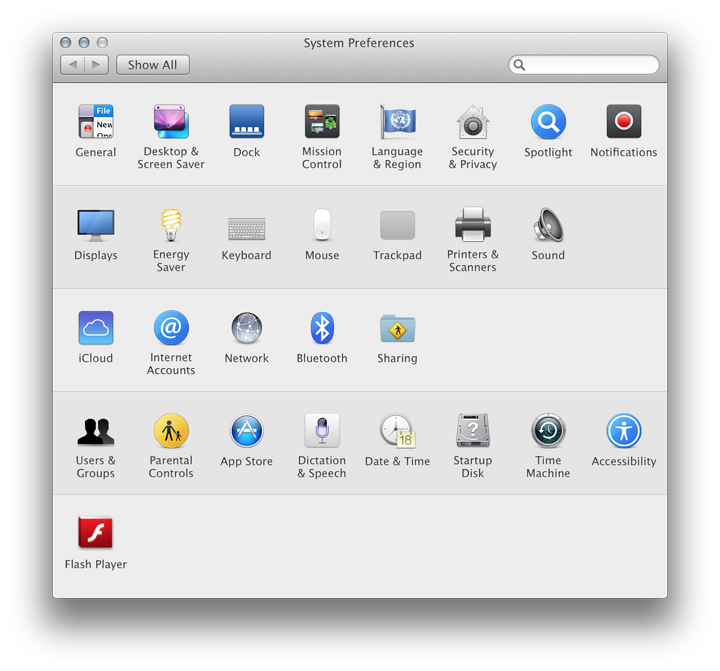 When first opened information on the panels is displayed in 5 categories. These are no longer marked as such but were Personal, Hardware, Internet & Wireless, System and Other (3rd party). The preferences are still organised in that way. Some prefer to have the preferences displayed in alphabetical order. This may be done using the System Preferences > View menu, where all preferences are also listed.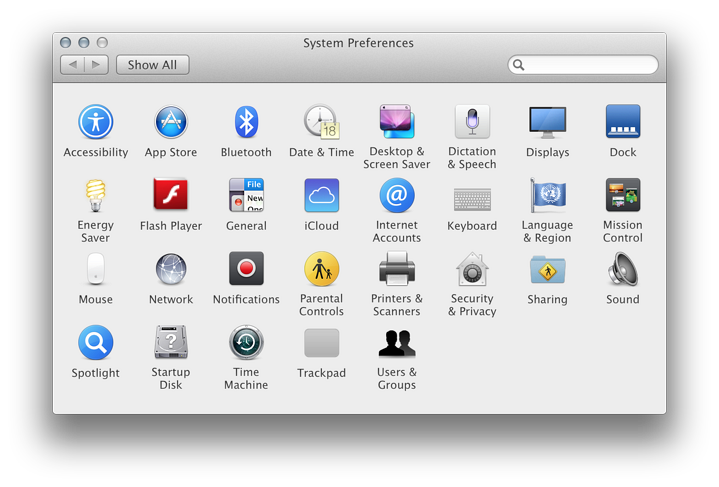 There are two other useful items in that menu, Customize and (just above) Show all Preferences (Command + L). When Customize is selected a check box appears beside each of the items on the System Preferences panel. If one of the items is deselected it will not appear the next time System Preferences is started.
As an example, I deselected App Store and that was no longer shown on the main panel, but it did appear in the menu listing. By using "Customize" again, I am able to recheck the box alongside the App Store icon and it is again listed.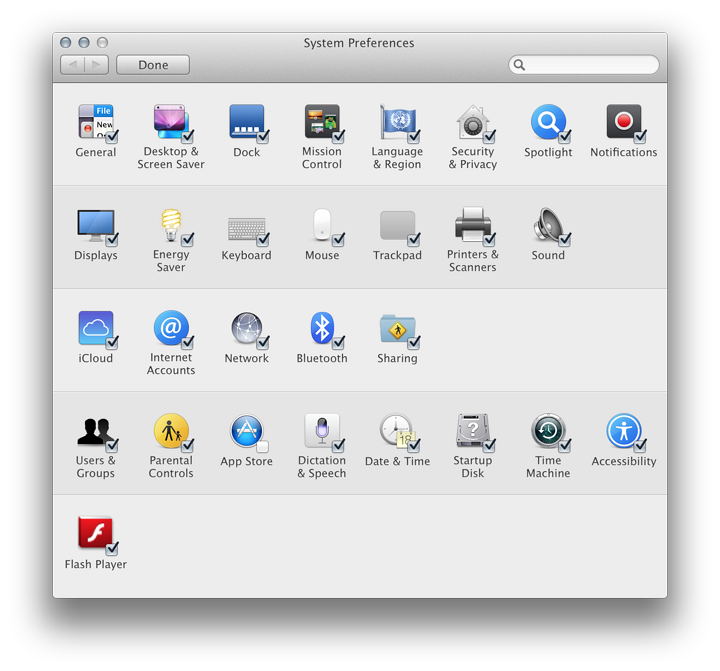 See Also:
Graham K. Rogers teaches at the Faculty of Engineering, Mahidol University in Thailand where he is also Assistant Dean. He wrote in the Bangkok Post, Database supplement on IT subjects. For the last seven years of Database he wrote a column on Apple and Macs.