By Graham K. Rogers
---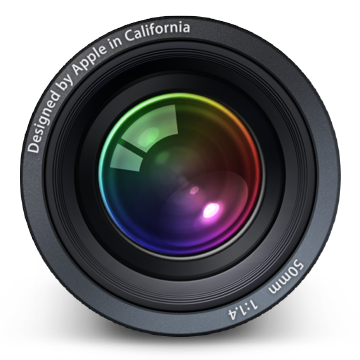 For the last few days I have been writing about my search for possible Aperture replacements. At some time in the future Aperture will no longer be usable. Those who take hundreds of high quality DSLR images will need a replacement. So far, I have tried Darktable, Nikon's Capture NX-D, Corel's AfterShot 2 Pro, Perfect Photo Suite and Photo Supreme from ID Imager.

I was about to take a break from looking at these potential replacements rather than paint myself into a corner, but over the last 24 hours, I have been sent several emails with suggestions and ideas. There were a few more overnight as MacDaily News picked up my most recent ideas and there are a number of comments, both positive and negative.
For a number of reasons I rejected ACDSee in an early sweep of possible candidates. It was not even on my shortlist. I am sure many users are satisfied with what this does, but it does not suit me.
A local user wrote to me asking, "when are you going to tackle the elephant in the room?" meaning Adobe Lightroom. In the first article on these alternative applications, I dismissed Lightroom because I am unhappy dealing with Adobe. At all. As far as Photoshop is concerned, there are a number of other applications that give me enough tools for my needs.
Up to now, Aperture has worked for me (it still does of course), but whether looking for a viable alternative that is not Lightroom makes me a stubborn holdout, perhaps time will tell. I did mention however, that I reviewed Lightroom quite favourably in the Bangkok Post in 2006 when it was still in beta.
The local user also suggested Capture One. He has the non-Pro version that came with his Sony camera, but the full price of Capture One Pro 8 which is really nice looking software (I have only seen the website so far), is a significant €229 or $261 (8733 baht). There is a 30-day trial.

One suggestion overnight was for OpticsPro. While this has some nice editing features, handles RAW and other formats, and can export to a number of file types, there is no clear mention of digital assets management that is a cornerstone of my criteria.
An interesting email, posed a question that was also asked in the MacDaily News comments: if Apple will not continue to support Aperture, would the company consider spinning it out to some third party, as was done with FileMaker when Apple owned Claris? I read that during a 3am bathroom trip and it took me an age to go back to sleep afterwards considering the possibilities and implications.

Of course, like my local user, consensus seems to be in favour of Lightroom with some also favouring Capture One. I will be looking at the Phase One software next.
See also
Graham K. Rogers teaches at the Faculty of Engineering, Mahidol University in Thailand where he is also Assistant Dean. He wrote in the Bangkok Post, Database supplement on IT subjects. For the last seven years of Database he wrote a column on Apple and Macs. He is now continuing that in the Bangkok Post supplement, Life.