By Graham K. Rogers
---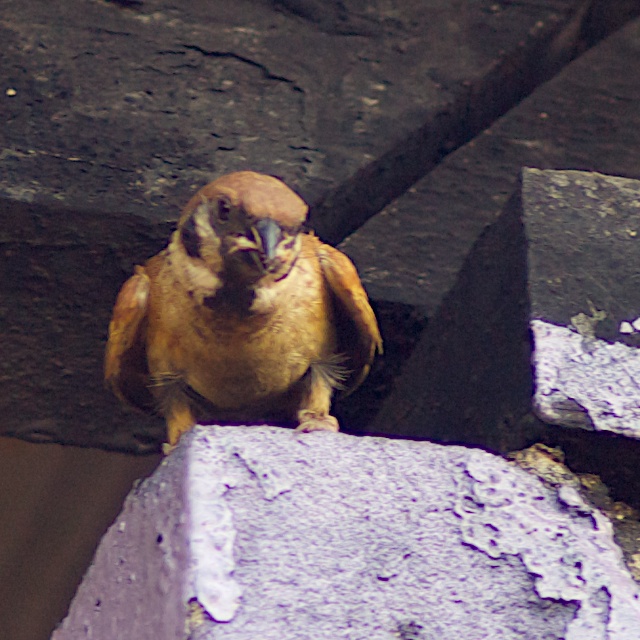 The arrival of Apple's Photos with the Yosemite update to OS X 10.10.3, brought a number of ideas into focus. Knowing that Aperture was eventually to be withdrawn has had me construct a number of alternative strategies.

With the arrival of Photos, the major change for users is the availability of the new iCloud Library. With the wide use of iOS devices for taking photographs, the concept is sound: a single source for storing all photographs that users may have that also ensures they are available whether a Mac, iPhone or iPad is used; with the additional benefit of having editing done on one device available on all.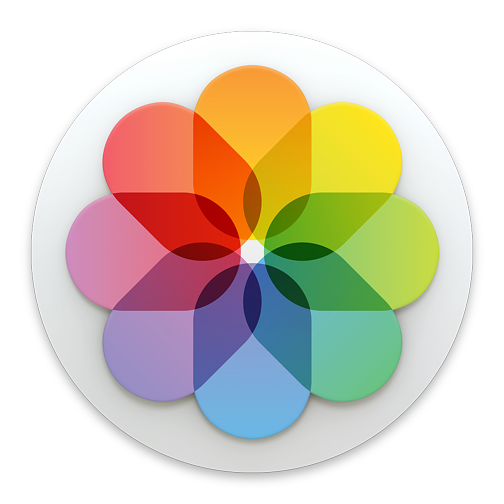 This is all well and good for those who have been using iPhoto along with their iOS devices, but before the smartphone, there were digital cameras, some of whose owners were professional photographers. They (and serious amateur photographers) have taken thousands of photographs and have been fairly happy with the workflow solutions of Adobe's Lightroom or Apple's professional level Aperture.
As part of its new cloud frontier, Photos is the new kid on the block and Aperture users know that the application's days are numbered. Apple's expectation that those users of Aperture will happily move to Lightroom are misplaced: many are quite happy with Aperture and its tools; while moving and adapting to Lightroom (with all the Adobe strings attached) is unacceptable for a lot of users.
I moved everything to Aperture from iPhoto several years ago and have been doing most of my work in that application which also uses Photo Stream. In recent years any images taken with my iOS devices have also appeared ready for work in Aperture too, with the occasional gap.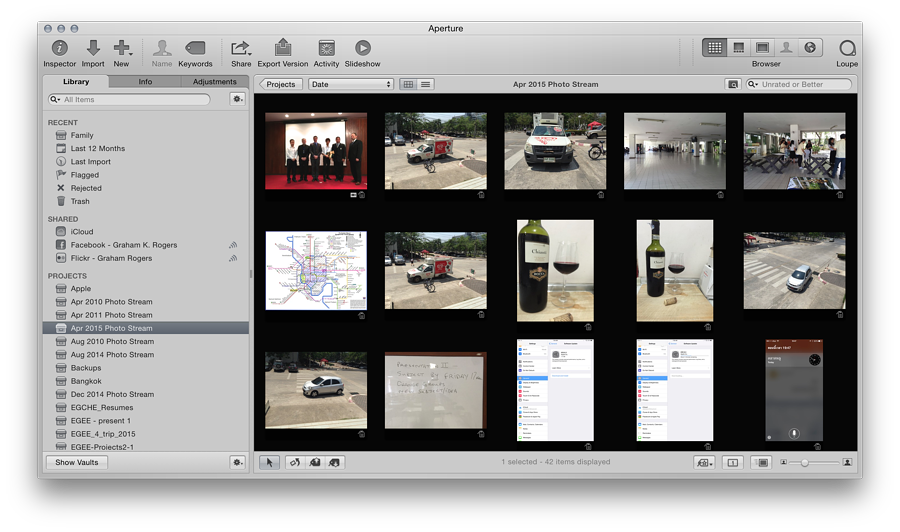 Keeping my fingers crossed, or creating a Facebook group, such as We want a new MacPro (which was successful), may be a waste of time. There is a "We want Aperture 4" group, but there have been so few postings there that it appears to be a lost cause.

Over the years I have created 6 Aperture libraries. The current one has over 4,000 photographs. Aperture Library 5 - with just under 3,000 images - is also on the hard disk of my Mac, but like Libraries 1 - 4 is also backed up on disks. It takes just a few seconds to switch to another library when I need to access older content. Those on external media may take slightly longer as I need to connect the disk first.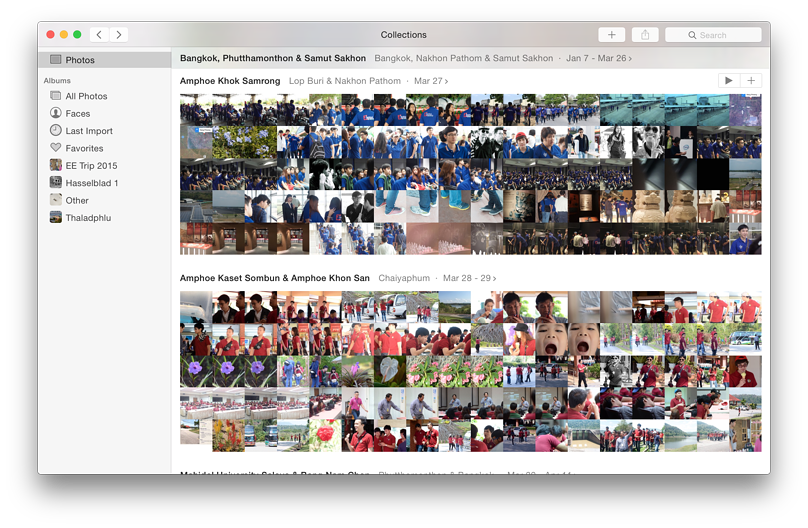 The question of making a switch is not "if" but "when", and in my case I also need to consider options. I came up with 4 possibilities:
Use only Photos and sync that to iCloud Library;
Use Photos, import all Aperture libraries and work in Aperture on an ad hoc basis;
Use Photos and import the current Aperture library;
Use Photos and import Aperture Library 5, keeping the current library intact;
As with all the best objective tests, there are also, "All of the above" or None of the above.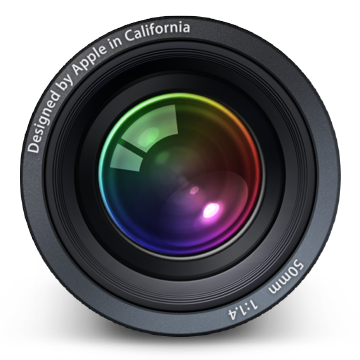 That Aperture will eventually disappear, I have little doubt. At this stage, I do not envisage Apple developing new Pro software for photography: and Apple is a little the weaker because of that.
There is no shortage of image editing software I have several examples already installed. Looking along the Dock I see Graphic Converter, iSplash Color Photo Editor, linesmART, PhotoEffectsLite, ColorStrokes, Image Tricks Lite, Tonality Pro. I also have a beta of an interesting editor named Affinity Photo, among several other applications that will allow me to edit my photographs.
Organisation - that workflow - is not so easy. Apart from Lightroom and Aperture, there are fewer applications available. After checking reviews, I dismissed a number including Corel AfterShot Pro (see below) and Pixelmator (No photo management/cataloguing).
I have a shortlist of Nikon's Capture NX-D (as I use Nikon camera that seems workable), the Open Source Darktable and Corel's After Shot Pro 2 which went back onto my list despite its $79.99 price as this is in the MacApp Store, has been updated and the Corel site has a trial download.
As a move from the Aperture workflow is not imminent, I will download and assess these to see which best fits my needs. Each has shortcomings, but the price of the Corel application is not one of them. I have learned that (within reason) it is worth paying the right price to do a job properly: what would be the point of installing free software if it ate all my photos?

At some time, if I move to another workflow application, I will need to export the images. Adobe was on the ball right away when it was announced that Aperture was to end development and promised to come up with solutions. At that early stage, there was a set of instructions, then later Adobe produced a Lightroom Plugin.
I anticipate exporting the images as original photos, which should preserve the metadata of the NEF images, but this may take some careful management. Exporting 4,000 images may cause some problems if done in one go. With an Aperture library size of 60 GB, that would throttle space on the hard disk (currently 127 GB free) which may promote problems with OS X operations. While it is not impossible to access the contents of a Library, the number of nested folders and the variety of image types make this uneconomical time-wise.


I have found an app that might help with this image export-management. Blue Pill software, who have a number of other Aperture-related apps have produced AE - Aperture Exporter that is for image export. It re-generates the Library as a set of folders and subfolders containing images. The app is $14.99 but if it manages the export operation in an efficient way, that could be money well-spent, especially with my 6 libraries. Fortunately, there is a demo version (with limited features) that I will try before making a decision.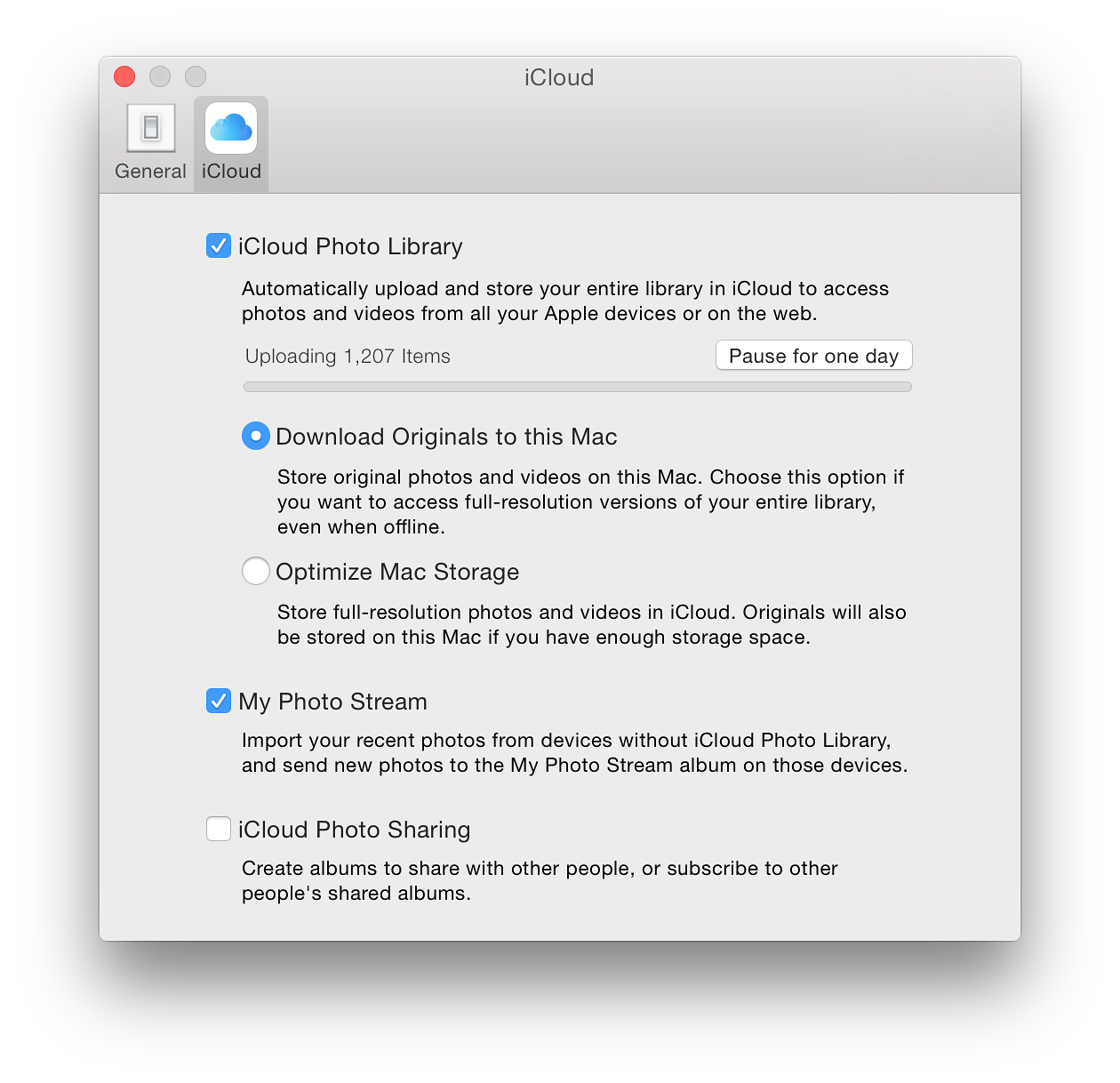 For now, I am taking an easy way out and have activated the iCloud Library in Photos. With some 1200 images reported as being transferred, the operation is not fast at all. I am pleased to see that turning on the iCloud Library did not turn off My Photo Stream, and images from the iPhone are still turning up in Aperture.
As the new system is intended to work with all of a user's (Apple) devices, I also activated iCloud Library on the iPhone, then the iPad. With these I was warned that photos synced with iTunes will be removed. That was shown as over 4,000 on the iPhone, despite the supposed 1,000 limit, but only a few hundred on the iPad.
With the upload to iCloud Library, I have seen no warning about any need to increase the amount of storage I have, so the images I am transferring now are within the 17 GB space I had remaining.
Sooner or later, though, as I transfer more of the images from Aperture into Photos, that limit will be exceeded and I will need to upgrade. Annoyingly, the next level is 200 GB for $3.99 a month. The gap between the option of 20 GB to 200 GB (followed by 500 GB and 1 TB) is too great and some feel that steps of 50 GB and 100 GB would be more acceptable.
In his Photos review, Walt Mossberg reported a few days ago that his 18,000 images "took nearly three days and nights to upload to the cloud". After some 7 hours, the upload panel tells me that over 750 items are still to go.
I may well be pressing that Pause for one day button after all.
Related links:
Graham K. Rogers teaches at the Faculty of Engineering, Mahidol University in Thailand where he is also Assistant Dean. He wrote in the Bangkok Post, Database supplement on IT subjects. For the last seven years of Database he wrote a column on Apple and Macs. He is now continuing that in the Bangkok Post supplement, Life.