By Graham K. Rogers
---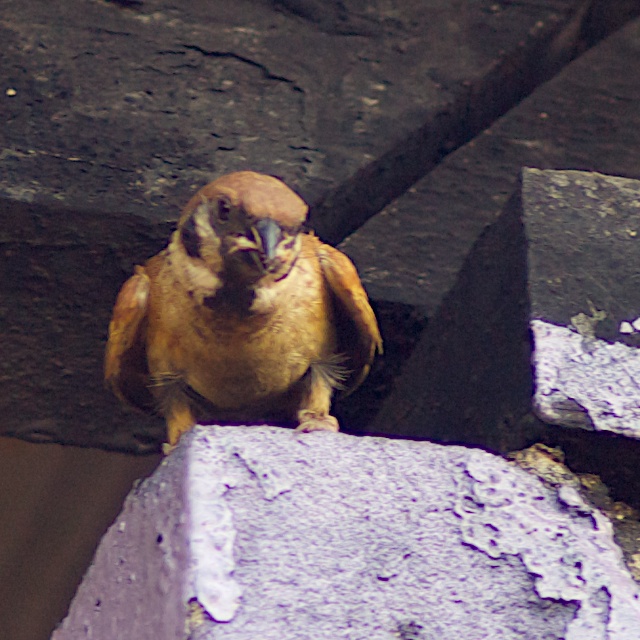 Last week's update to OS X, bringing it top version 10.10.3 was significant particularly for users of iPhotos and Aperture. Although a number of commentators have written about the move from iPhoto to Photos, and a couple of books have examined the new application, there is little from the perspective of the Aperture user.

I had been running beta versions of Photos for a couple of months, like several, although I decided to honour the non-disclosure agreement, apart from elliptical references. As these were backed up by what others had already written (including Apple), I guess I was covered.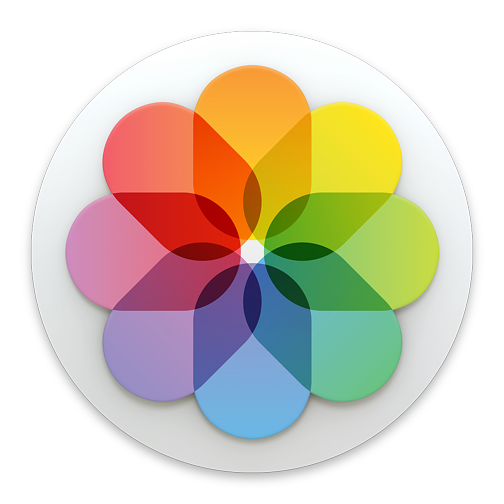 Understanding what Apple appears to be doing does not make the imminent loss of Aperture any easier, although users do have at least a year (maybe more) to make adjustments and find suitable alternatives. While many users have already hopped over to Lightroom, this does not appeal to me.
There is something wholly unpleasant about logging in to Adobe's sites and along with a number of other developers, the process is drawn out. The safety of data is another question: best to limit contact with the Adobes, Microsofts and Googles of this world. Apple wants Aperture users to switch to Lightroom, which to me is an abdication of its responsibilities: not for the first time.

My current expectation of moving over to Photos and applying any additional special editing via file exports, seems to be one solution. Comments by Alex Guyot on MacStories that I read earlier today were somewhat reassuring, apart from the point that he does not use a DSLR camera: "I take all of my pictures on my iPhone, and I take a lot of them," he writes. I do too and in a day may easily take 300 or more RAW photographs.
I am halfway there as I too take most photographs these days with my iPhone and rely on synchronisation to bring those images into Aperture so I can work on them as necessary. Since the arrival of Photos, the same images have appeared in that application.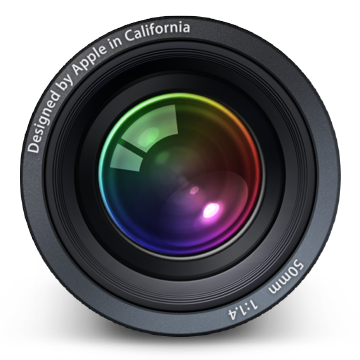 My main problems concern the DSLR and film cameras. With film, I tend to work in black and white in the main. When negatives have been developed, I scan them (TIFF) and import the resultant files into Aperture. I have tried one of the scanned albums in Photos and there seem to be few problems at this early stage.
I have set up the Nikon digital camera to take both JPEG and RAW images, so that on the road I have the function to import (JPG) images to the iPhone using the Eye-Fi card. That way, if I do need to send an image while out and about, I do not have to hunt down a computer, or wait till I am back home.
Aperture handles this easily and I have the option to import only the RAW image, although once or twice a couple of renegade JPGs appear too. If used, Photos imports both images (RAW and JPG). Switching between the two is only possible when a specific image is open in the Edit window.
Basic editing of an image is accomplished easily with the slider systems I am already familiar with in Photos on the iPhone, and as several commentators have mentioned, this is part of the clue to the development of Photos: ease of working on iOS devices and Macs, with the images and editing synchronised. What more could one want?
Many users want a lot more. We could begin simply with the status quo, but this is not realistic. What time Aperture users have to work in the application has not yet been made clear: one year, two years; OS X 10.11, 10.12?

Other comments on organisation in the article by Alex Guyot made a lot of sense concerning organisation and synchronisation using iCloud Library, but I have an awful fear of letting go, especially when it comes to software that suits me like an old pair of slippers.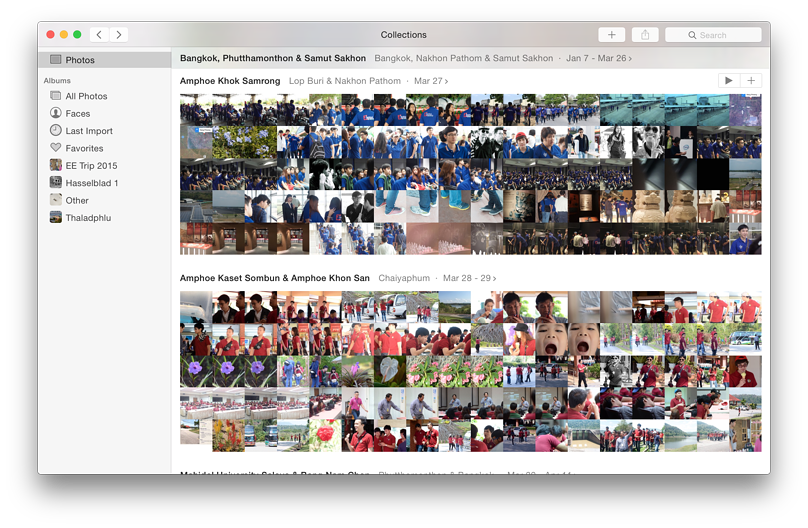 Organisation in Photos

A review by Walt Mossberg also out today makes similar points, but there are some useful additions. For example, the loading of a library of 18,000 images took about 3 days to upload. Not to be taken lightly. Mossberg also added the comment that "Apple stresses that editing isn't meant to be the main purpose of Photos, but the company has worked to add some options."
I do not feel particularly assured by that.

Apple has a history of moving on with both hardware and software. There was considerable shock in 2005 when one of its best selling devices, the iPod mini, was discontinued, with the slack being taken up by existing devices and later the iPod nano. Perhaps even greater concern occurred when Apple changed its popular professional movie-making software, Final Cut Pro.
Comments in a report by Josh Ong on AppleInsider were negative, although a quote he included from John Gruber suggested that this was "a true ground-up rewrite with the intention of laying a solid foundation for the long-term future": an idea now echoed with Photos. David Pogue also reviewed the software and later included user comments with one saying that this was "Apple's worst release in history", although I had heard that on several occasions.
Other reports suggested professionals were moving away from Final Cut (Jacqui Cheng, Ars Technica). An update to iWork two years later also saw the same rage from users, with one comment calling it an "unmitigated disaster" (Jordan Golson, MacRumors).
Apple taketh away, then (perhaps grudgingly) giveth.

If I were to move completely to Photos right now, I would lose several valuable functions: metadata (this is not comprehensive in Photos); adding GPS/location data to images; external plugins (particularly Tonality Pro and iWatermark); tethering; editing tools, effects and filters. There are several more features, but this is quite enough for the moment.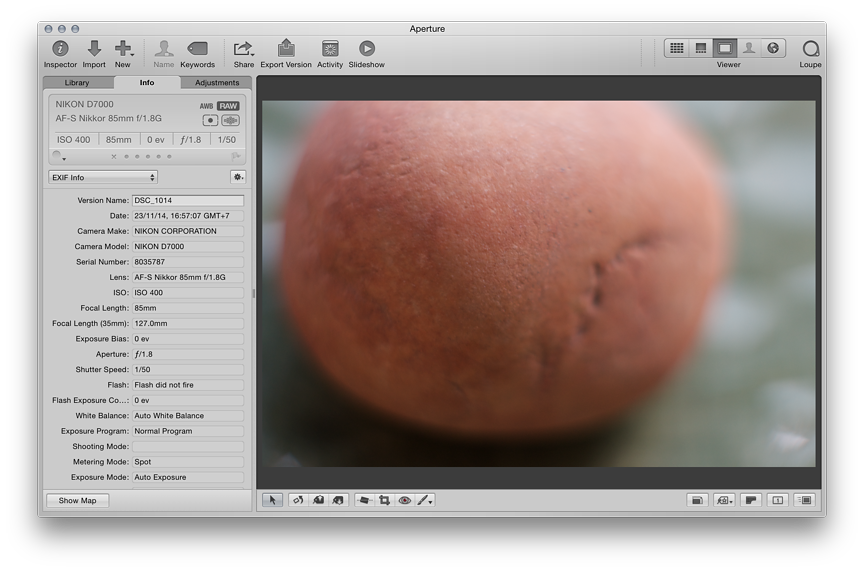 '
Metadata in Aperture

I now have metadata tools for both the iPhone and the Mac, but the indirect way of handling images, particularly on the Mac, reduces efficiency of simply switching to an Info panel to reveal several types of data. GPS locations can be added with the Lift and Stamp tool in Aperture (or a map in iPhoto), but this is not possible in Photos right now.
A number of the external plugins are parts of standalone applications, so I will still have the functions, just not from inside Photos. Tethering is useful in some photography setups, particularly studio work. This does not exist in Photos, but for a few years I have been using the 3rd party Sofortbild that does the job better than Aperture.
Editing, effects and filters can be available in a number of applications and with those I have already, as well as a couple that are currently in beta, I will still have a good range of tools at hand, but just not in the same workflow: a serious loss of efficiency.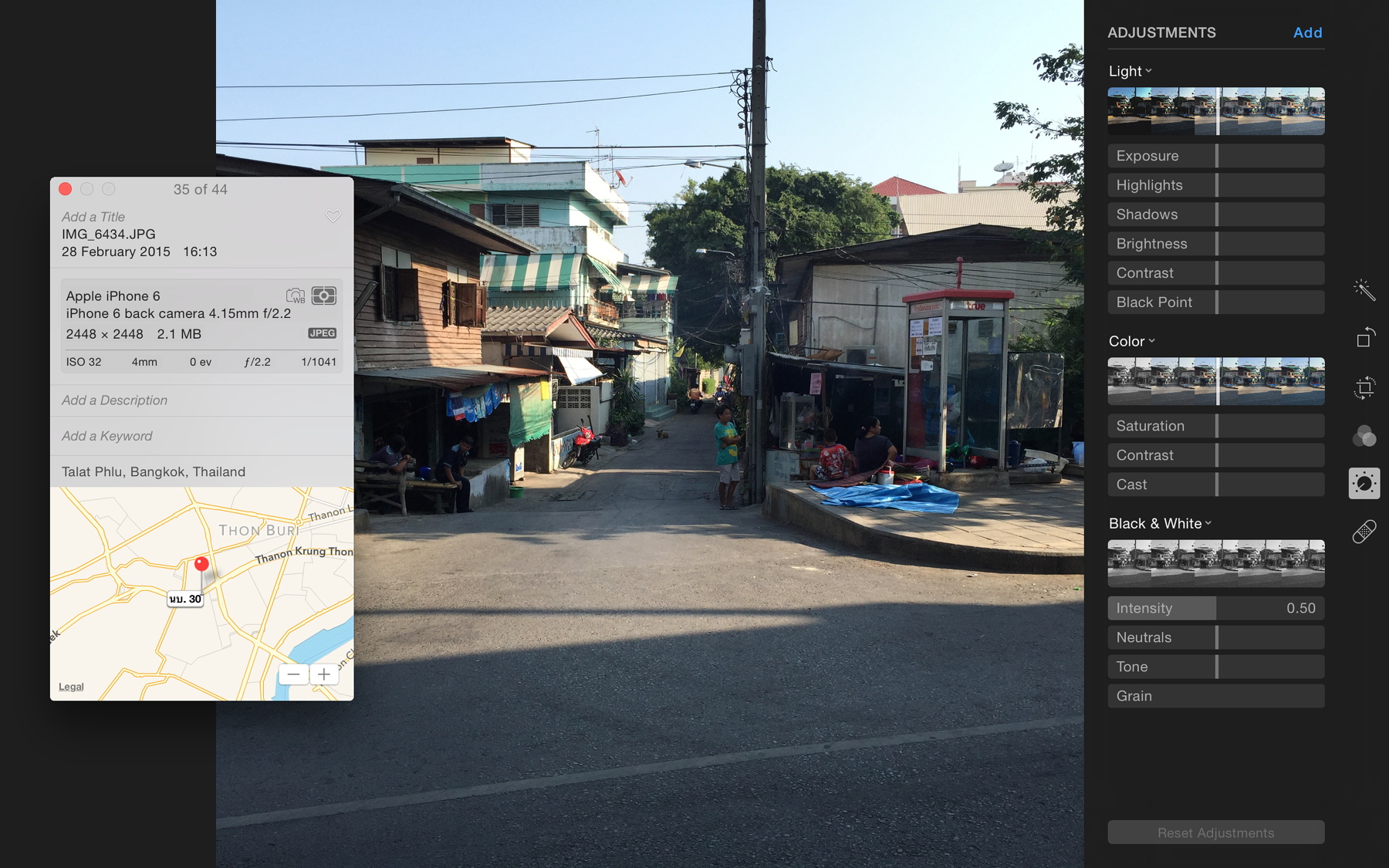 '
Editing in Photos

What Apple has planned for Photos is unclear at the moment, although precedent has been set with other applications that have been stripped down, then rebuilt; although the full benefits of the earlier versions are never fully regained.
That Aperture is nearing the end of its life, I am sure, although it may linger for a year or so. I have faint hope that Apple will relent or even develop a new Pro app; but with both of these, the possibilities are thin indeed.
There are too many options for an Aperture user right now. None are ideal
Graham K. Rogers teaches at the Faculty of Engineering, Mahidol University in Thailand where he is also Assistant Dean. He wrote in the Bangkok Post, Database supplement on IT subjects. For the last seven years of Database he wrote a column on Apple and Macs. He is now continuing that in the Bangkok Post supplement, Life.