By Graham K. Rogers
---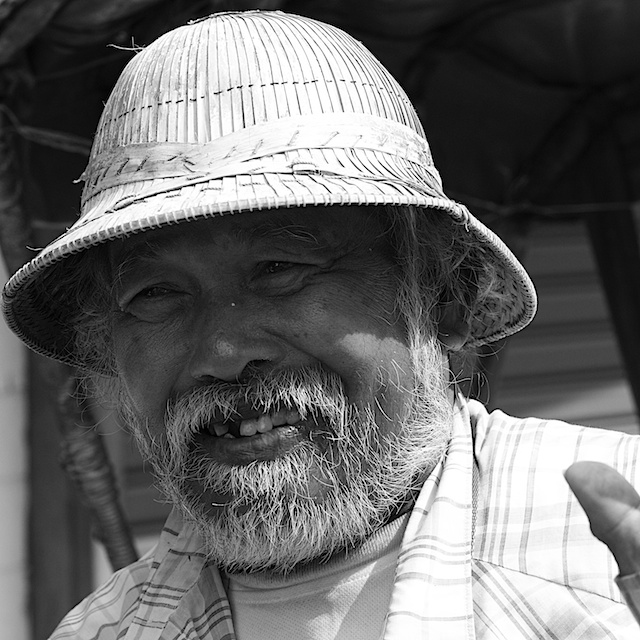 Last week Apple opened the Apple Watch order books. Most models now have a delivery date of June. Some may suggest that this is Cupertino under-ordering to create a false shortage. It may not be until July or August that this appears here.
A Tweet on Monday reported, "Apple has started canceling orders if you have more than two watches coming to one address. Even if different people ordered them" (@NoelArtiles). Apple has been acutely aware of how products like the iPhone when first released are sold on, ending up in China and other countries marked up several times.
Also released was the new MacBook. Again, despite early naysayers, when reviewers actually had them in their hands, reports were quite favourable. These are available here, starting at 43,900 baht (42,200 baht for students and teachers). Availability is shown as 3-4 weeks.

Although I wrote last week that I expected OS X 10.10.3 to be coming soon, I was surprised when it was released Wednesday night. iOS 8.3 with Siri for Thai users among new features was also released. Siri is a bit hit and miss as she claims a lack of online information for some requests. This will improve: the Thai team at Apple are chipping away. If you haven't tried it yet, look at enhanced dictation for Thai on Macs.
I downloaded OS X the next morning. I had been using beta versions of the update including the new Photos. This is now available to all users. The update also fixed a back-door API insecurity.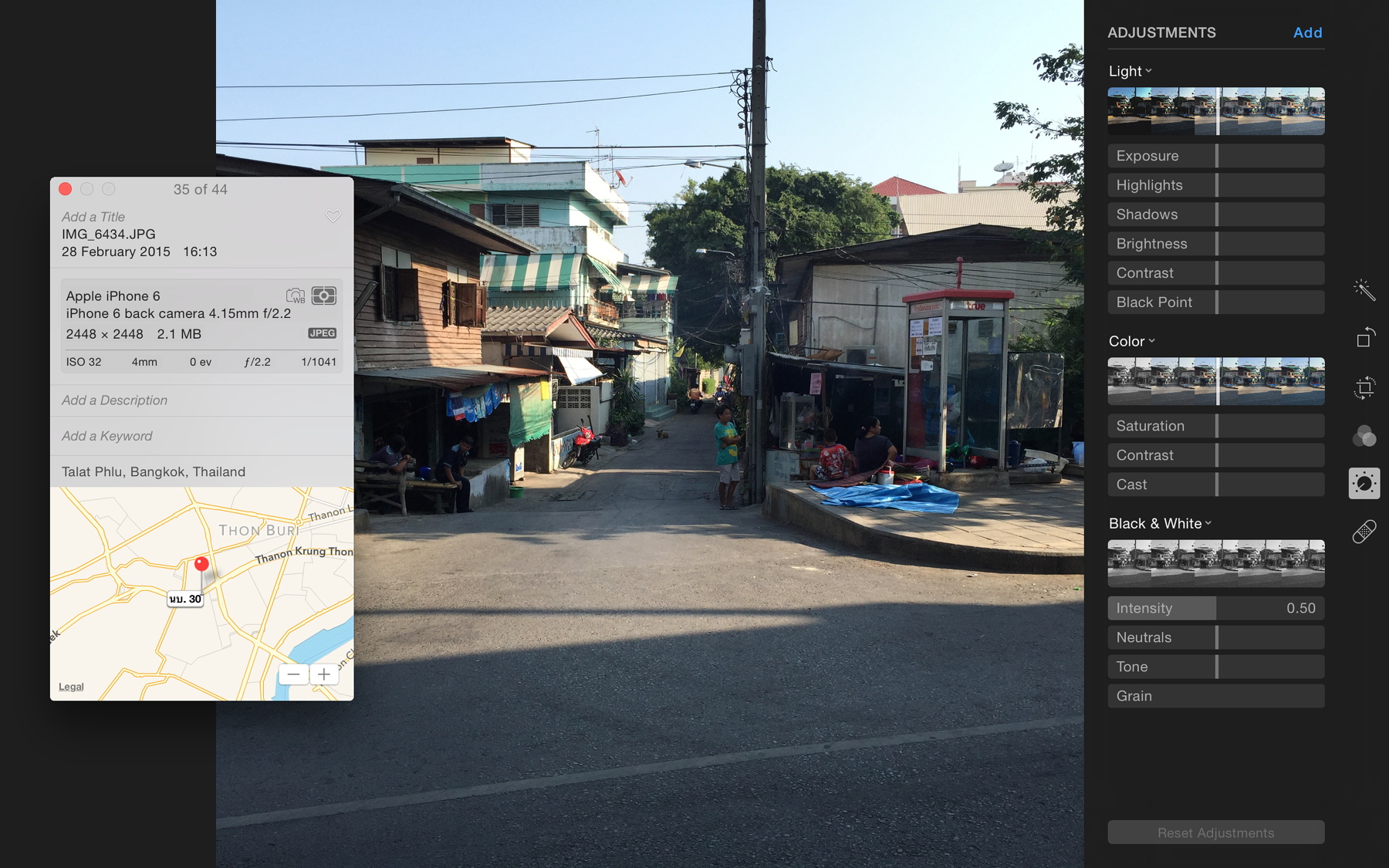 Photos - Editing Panel and Metadata

For those using iPhoto now, the transition will be fairly easy. Several books are already available on Photos, including one by Jason Snell, former editor of MacWorld. I read this last week and the $10 gives good value. This can be read either cover to cover or dipped into like a manual. As more information is available, so purchasers will have free updates.
Where Snell admits he is less strong is with Aperture. Photos is not going to please those who work with this useful application. So much we depend on is unavailable. Photos has some excellent basic editing functions with sliders that work almost the same as in Photos on iOS devices.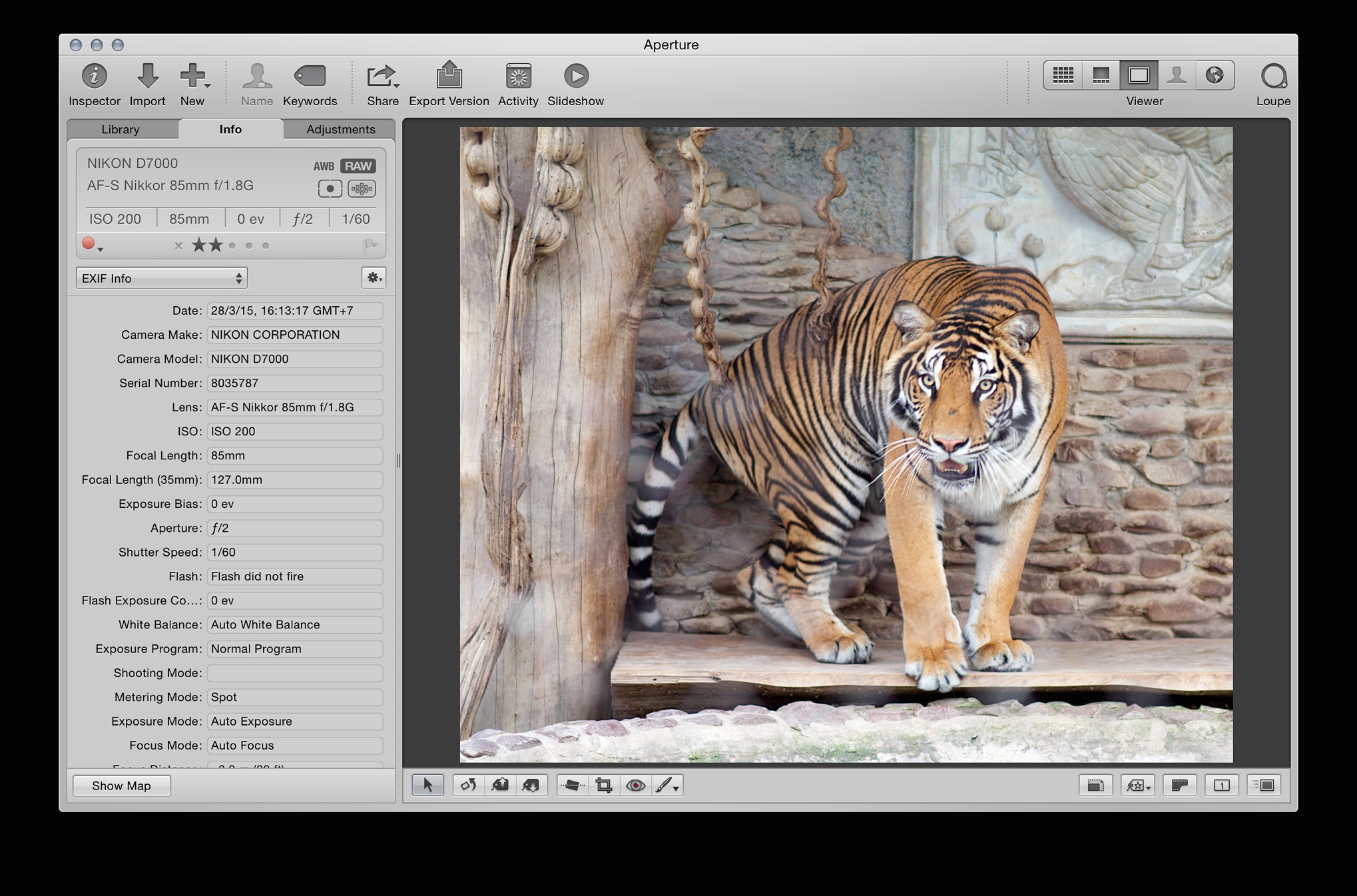 Metadata in Aperture

Some third party developers will be integrating their applications, but the deeper functions are just not there. I am keeping my fingers crossed, for example, about iWatermark and Tonality, both of which have Aperture plugins with the Pro versions. Aperture will still be usable for the present, but I am unlikely to switch to Adobe Lightroom. I have been searching for editing alternatives and also for metadata applications as Photos is deficient in this area.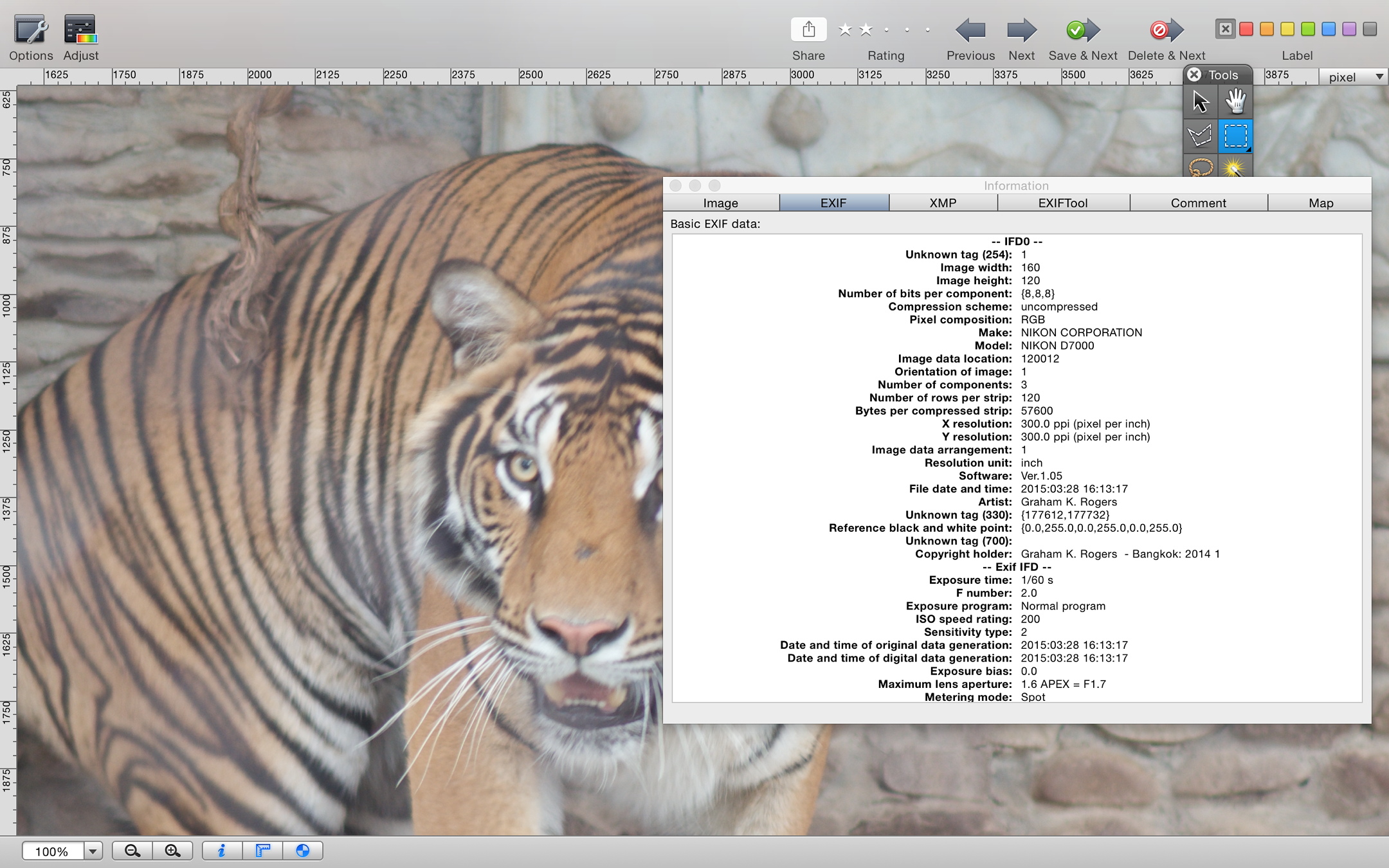 Metadata in Graphic Converter

As part of this preparation, in Part 1 (last week) I discussed apps for examining metadata on iOS devices. I already have some applications on the Mac, like Graphic Converter which displays a wide range of metadata. The Mac App Store found me some other apps. Initially, I wanted to be able only to examine the metadata. Some apps also allow editing.
My first choice was the $4.99 (163 baht) ExifExtreme by Marc Rochkind whose unusual website reveals he has a number of other apps and several technical books to his credit. One of his other creations is ExifChanger which has expanded features, including the ability to add location data. This can be done with Aperture, but is not currently possible with Photos.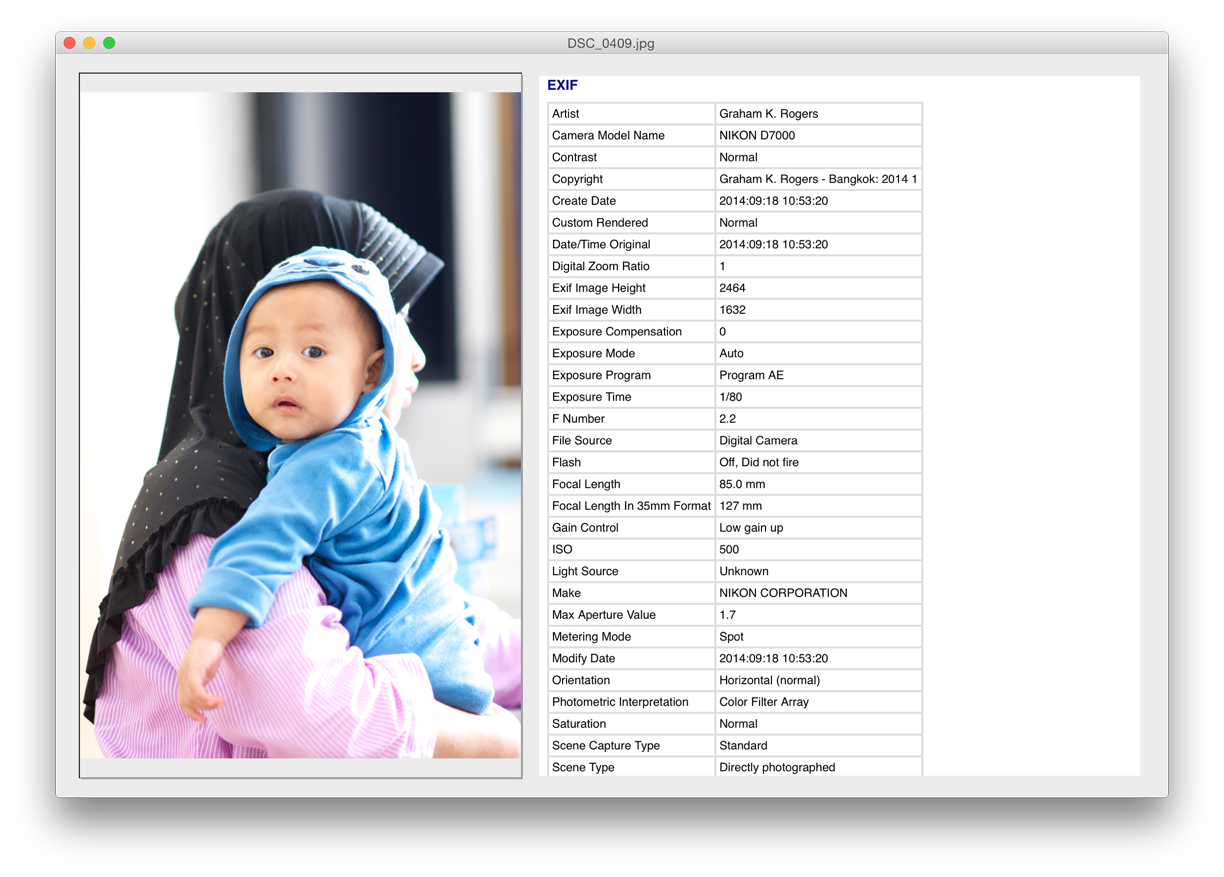 Metadata in ExifExtreme

ExifExtreme can be used with Aperture, iPhoto and Photos. When Open is used, users may access images in these applications. I was also able to click and drag an image from Aperture or iPhoto, but not from Photos. RAW images from these applications appeared as JPG. Other data in the large display of information was correct. It is possible to copy the data and paste into a text file.
The only way I was able to have this display metadata for a RAW (NEF) image was to export that, then drag it in to the working panel. Graphic Converter was the same and only displayed file data for NEF if the image was exported first

There was also iExifer for $3.99 (130 baht), but this had not been updated since 2011, so I also downloaded the more recent Image info ($2.99, 97 baht) which is a slightly odd application. Access to the working panel is only via a Menubar icon. It is simple to drag an image from the desktop into the panel which displays basic information, including coordinates when GPS data is available.
Basic Metadata and More Info Panels in Image info

There is also a More Info tab which reveals a number of other photo data types including EXIF and IPTC. I was able to edit date information in a RAW image using this utility. Other data can also be edited.
This utility is useful but can get in the way as the menubar provides the only way to access it. If that is crowded it may not be instantly visible. I was able to drag images from Aperture and iPhoto into the panel, but (as with others) not from Photos. Also like other metadata applications, images dragged in from photo software on the Mac only used the JPG reference image.
See Also:
Graham K. Rogers teaches at the Faculty of Engineering, Mahidol University in Thailand where he is also Assistant Dean. He wrote in the Bangkok Post, Database supplement on IT subjects. For the last seven years of Database he wrote a column on Apple and Macs. He is now continuing that in the Bangkok Post supplement, Life.