By Graham K. Rogers
---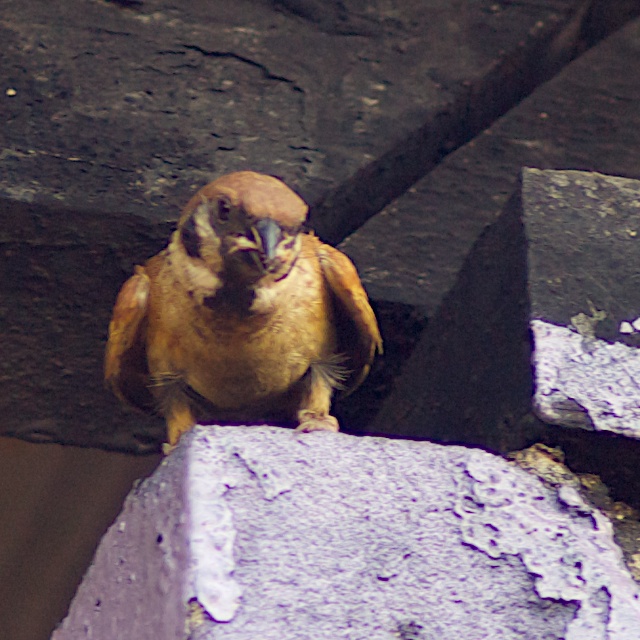 At this time of year in Thailand, there are three ways to cope with life: leave on a plane; lock yourself away; or prepare to be soaked. I usually take the second course. I prefer a choice in when and how I interact with others, and use the few days to catch up on marking. I also have time to watch some movies I had missed, as well as catching up on news and writing.

This week we have some of the clearest indications that the Apple CEO has made the company his own and while he is on record as being aware of the legacy that Steve Jobs left, Tim Cook is how own man and is beginning to steer the company in new ways.
Both Tim Cook himself and a number of other executives have been far more accessible in recent times. Despite his quiet nature, Cook himself has made himself available for TV interviews, has dropped into stores when products are being released and has reacted in ways that Steve Jobs might never have done. Cook has also expressed anger at some comments, for example at a shareholders' meeting last year, when he rebuffed a climate change sceptic. He has also expressed support for minority groups, particularly after he came out publicly.
He has also shown willingness to change in other ways. He took the heat for the problems with Apple Maps a couple of years back, but also showed what he was made of by dropping Scott Forestall, who had been one of Steve Jobs' favourites. He did make an error by hiring John Browett to head the retail operation. This was criticised at the time (Dixons, for heavens' sake) and was to lead to much staff dissatisfaction as Browett did not seem to understand Apple.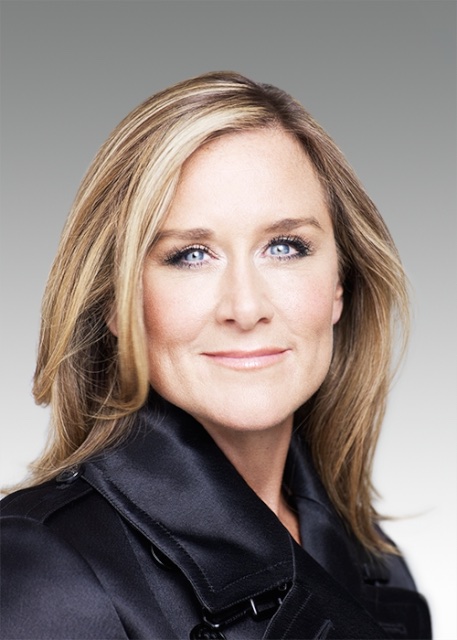 The new head of Apple retail is Angela Ahrendts: CEO of Burberry from 2006 to 2014. Burberry is closer in style to Apple than Dixons. Her tenure begins with a learning process and her approach is becoming more clear as the Apple Watch has appeared.
Of course, this is a bauble; a device that no one wants; an entry by Apple into a market it does not understand; doomed to failure. But then the same voices wrote exactly the same things about the iPhone back in 2007 and we all know how that went. For some, Apple is never right. Indeed, some are still denying that the sales are good; and they insist that the market share is shrinking.
There are two points to think of there: most of these do not think of total worldwide sales; and they do not understand Apple. When Steve Jobs announced the iPhone he said they were aiming at 1% market share; but this is not the measure of success that Apple works on: that is profit. Apart from Samsung (and that is slipping), only Apple makes a profit in the smartphone business. Because that is the main concern, cannibalisation is also of little concern at Cupertino. We lose sales on the Macs but sell more iPads, fine; we lose sales of iPads but sell more iPhones, fine. So it goes.

The latest product is the Apple Watch. Of course Apple is not first to market with the device. It rarely is; but examines a concept, seeing where best to integrate and which features to incorporate.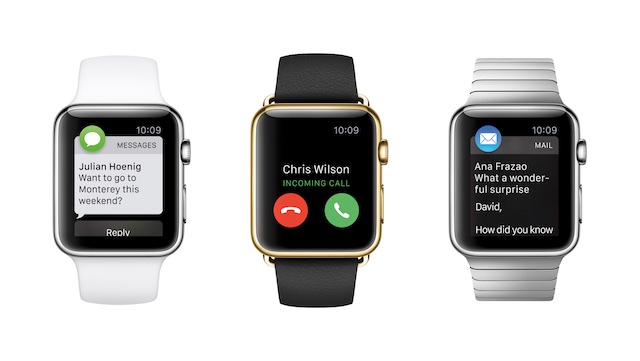 There has been some hype from Apple on this new device, with a fairly large advertising budget that Mikey Campbell on AppleInsider reports as $38 million, since March. That appears to be about half of what Samsung spent in 2014.
Apple gets more mileage out of events and people. The two Apple events that announced the Apple Watch both had extra exhibition space constructed and a guest list that included not only plenty of media people, but some of the rich and famous too. At that second event, bringing on Christy Turlington Burns and making a video of how she was using a pre-production watch was a master stroke.
Other VIPs have their own watches, along with Apple executives. Much was made of Katy Perry and Pharrell in a number of sources, including Time. Tim Cook has his own special version with a red crown-wheel.

In previous product releases, lines have appeared outside the stores, sometimes days before the appointed time. There were a number of significant changes with this device. Those who want the watch are able to make appointments - starting 10 April - to try them on with the assistance of trained staff in those countries that will carry the Apple Watch to star with; but even if they place an order, these will not be available until after 24 April.
The unsurprising popularity is now stretching delivery dates into June or beyond. Pre-orders were reported by a number of sources to be almost 1 million on the first day in the USA, with some customers ordering two or more (Benjamin Mayo, 9to5 Mac).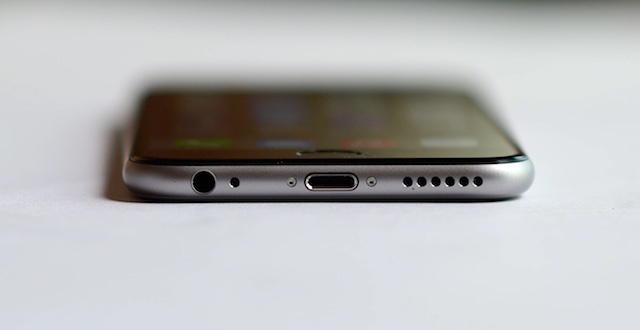 A later report suggested that Apple was pruning some of these orders and limiting them to 2 to a single address, with some sites suggesting the limit was one to a person.
I suspect any limits will be part of a reaction to previous releases when iPhones were being sold on to middlemen outside the US stores and then being shipped out to China and other markets. With all orders being online, this is now much easier to control and may well be one of the steps that Angela Ahrendts has taken to clean up this unsavoury aspect of the operation.
That sort of control is better news for those of us in countries still waiting for the Apple Watch: if fewer are being creamed off for grey markets, maybe Apple will supply the countries still waiting, sooner than later. I would have bought mine online anyway, as I did the iPhone 6 last time, but this makes it much easier.
Online ordering may not be necessary for those looking at the Apple Watch Edition. These start at $10,000 and Apple (again I suspect Ahrendts) is opening retail operations in important stores, like Selfridges in London. There are expected to be some more of these special outlets throughout Europe, including Galeries Lafayette in Paris (Joe Rossignol, MacRumors).

As someone who has been writing about Apple products for several years, it would not do for me to ignore the product, particularly with its iPhone integration - especially the health apps. But already, there are more features than earlier known about and I particularly like the Apple Watch function that helps a user find the phone that may have slipped between cushions (Yoni Heisler, BGR).
Unfortunately, Apple seems to have a blind eye for contributors in this part of the World nowadays and in the last year I have had not a single product for review. This used to be a regular part of the Bangkok Post columns I write. Anything I write about now I have to buy myself. Other media in this region also report the same hands-off experience these days.
If I have to work with the Apple Watch, I want to like the product I wear, so I have already decided which watch, what size and which strap I want. The chances of that appearing on my wrist are still several months away and although there is basic information on the Thai Apple Store English pages, clicking on Learn More, gives a wonderful display of the Watch and its features, but only in Thai. The US site has the same information: just ignore the Availability data and the Pre-order button.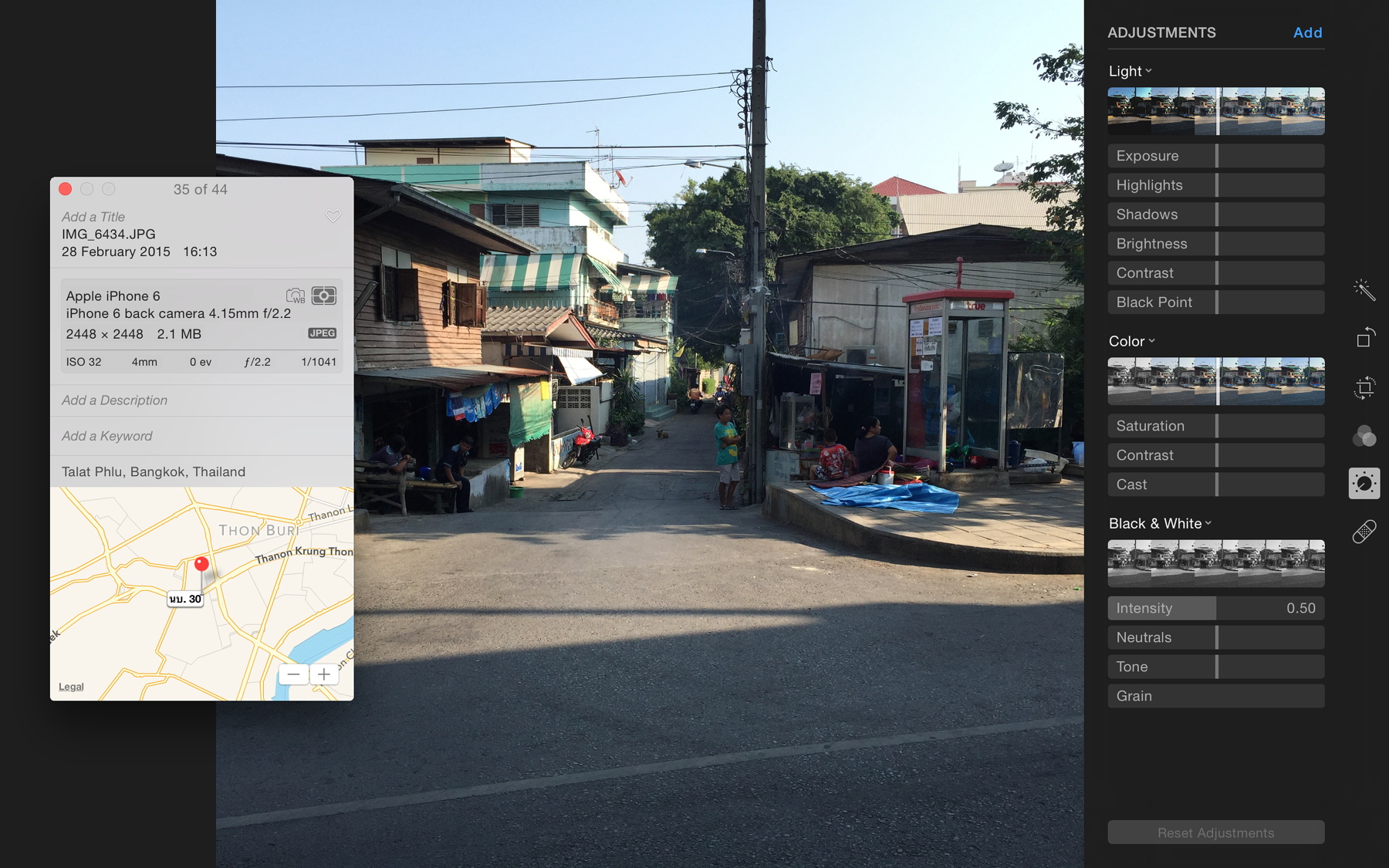 Last week Apple released updates to OS X and to iOS, with the 10.10.3 release including the new Photos. This works well enough and some of its basic editing tools are quite good; but this is no Aperture replacement. It does not handle image imports in a productive way; there is insufficient metadata; and if an image does not include GPS information, the user cannot (at this stage) add this, as can be done in iPhotos or Aperture. Perhaps, as some commentators suggest, this is at a beginning stage and more is to be added in coming months. I hope so.
The iOS 8.3 update includes Siri for Thai users. This is also in a basic development stage and Siri reported that some of the requests could not be fulfilled. Nonetheless, the team working on Thai for Apple has done some good work in the last few years, with OS X menu displays, as well as enhanced dictation in OS X and some other work on fonts.
Graham K. Rogers teaches at the Faculty of Engineering, Mahidol University in Thailand where he is also Assistant Dean. He wrote in the Bangkok Post, Database supplement on IT subjects. For the last seven years of Database he wrote a column on Apple and Macs. He is now continuing that in the Bangkok Post supplement, Life.