By Graham K. Rogers
---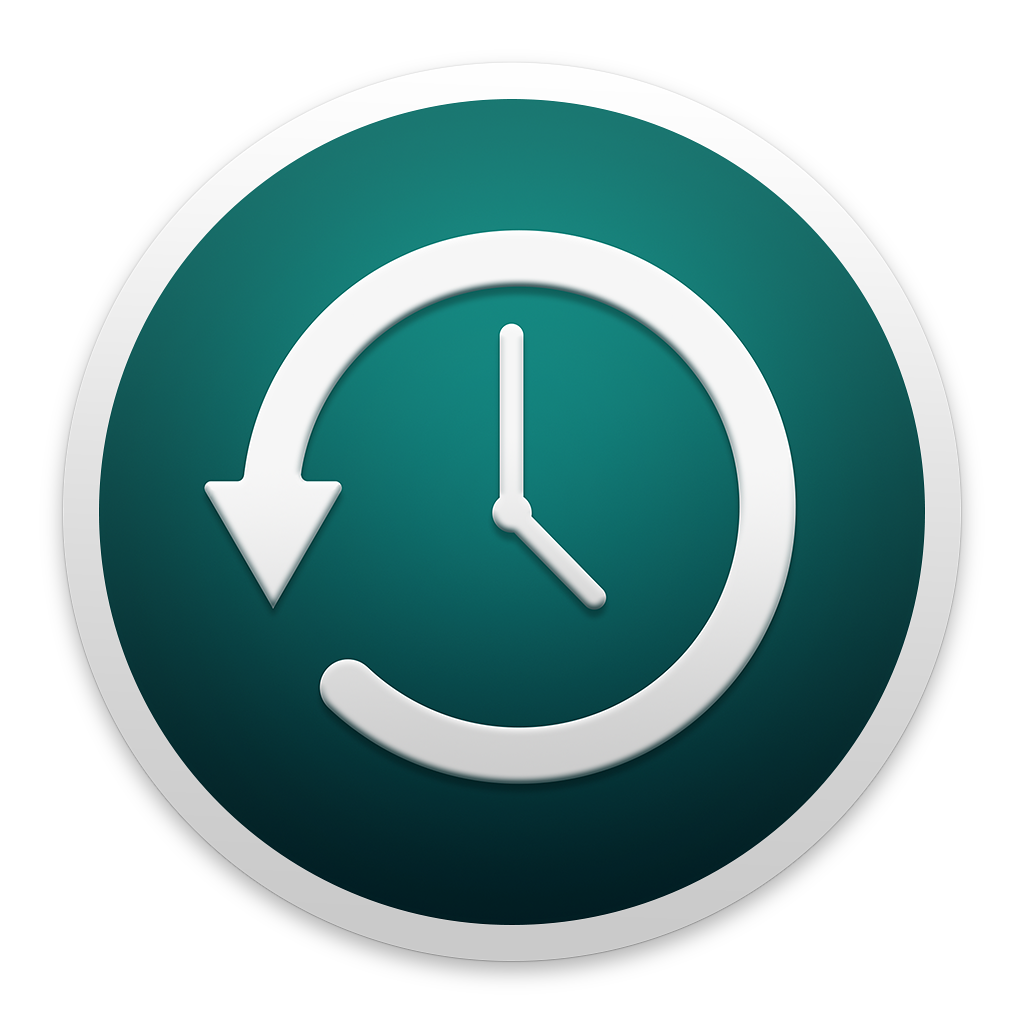 Few of the panels in System Preferences have been changed with the update of OS X to 10.10, Yosemite, although all have a different interface. The Time Machine preferences panel appears unchanged. Time Machine is used to backup a disk used by OS X on a Mac. It provides regular backups when a suitable disk is connected.

Time Machine enables backing up of the entire contents of an OS X system to a specified external disk. Apple expanded the function with Time Capsule: the addition of a disk to an Airport Extreme router. With OS X 10.7, Lion, Time Machine was altered to make day to day operations more efficient, including the ability to back up when a disk was not connected.
It is therefore now possible to view the Time Machine "Infinity" display whenever the Dock icon is pressed, once a Disk has been specified and set up. However, with no disk connected only limited recovery may be possible, if at all.
With Mountain Lion another useful option appeared - the ability to use more than one disk for backing up.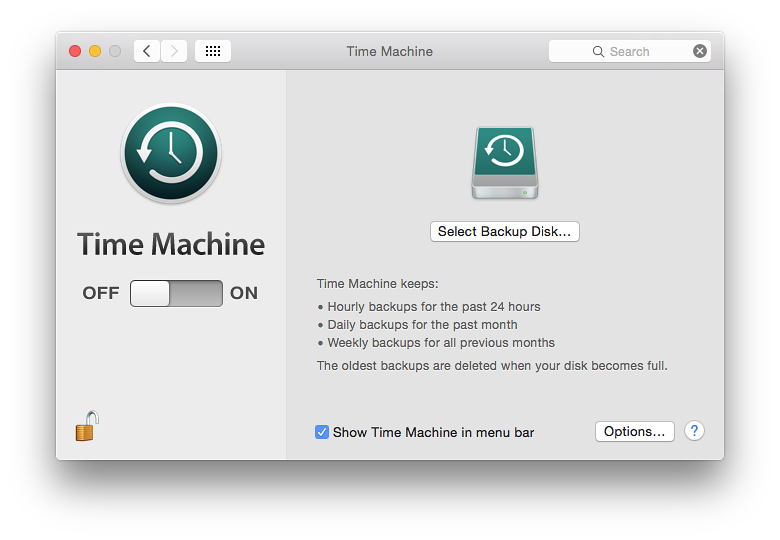 Setting Up (1)
When Time Machine is first opened on a new installation there are two parts to the panel displayed: Off/On to the left below a large Time Machine icon; and the main information display area. Initially, the larger part of the panel will have a Time Machine disk icon above a button marked Select Backup Disk.

In this original setup condition, the main panel has a revised text description of the feature. At the bottom is a check box for display of the icon in the menu bar: this menu bar icon provides other controls when active. These are related to the Preferences, but are not identical.

Changing Off to On, or using the Add/Remove button at the bottom of the disks list (see below), reveals a panel in which a user may highlight a suitable disk for backups to use. Initially this also has an icon for Time Capsule - Apple's hard disk and Wi-Fi combination. Any suitable hard disk attached will also become visible.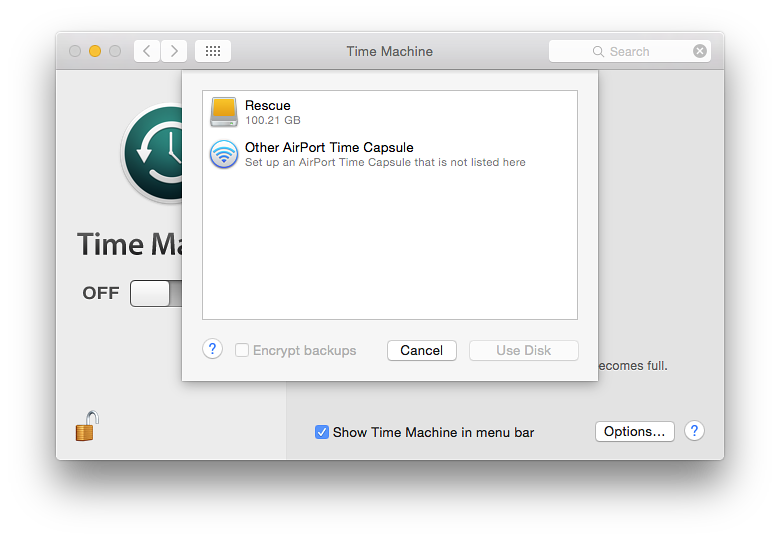 Suitable hard disks may include a flash drive if it is formatted as Mac OS (Extended) although for all practical purposes this may be too small. For suitable capacity, disks of at least 500 GB or more are essential.
When Select Disk is pressed, there are a number of options. Any usable disk connected is recognized. It may be selected by highlighting and pressing the "Use Disk" button. A second button enables a user to set up Time Capsule. Pressing that button opens the Airport Utility. See image (below) in Setting Up (2).
The panel revealed when selecting a disk for the feature will depend on the type of computer: a notebook, for example, will have a checkbox to allow use of the backup disk when using battery only. That window is also revealed by pressing the Options button at the bottom of the main Time Capsule panel (see below).
While Time Capsule is ready to run, a hard disk purchased from a store will probably need to be partitioned. However, while most disks in the past have been formatted ready for Windows systems, a few are now arriving ready formatted for OS X use. I never trust a disk out of the box and always format as a matter of course.

The formatting may be done before use in Disk Utility (in Applications > Utilities) and choosing the Partition tab. Once the size of the partition (or partitions) is decided, the Options button should be pressed. A user should choose Apple Partition Map or GUID. However, when experimenting in Mountain Lion with a new disk that had a partition in the FAT 32 format, Time Machine set this up for me without the need for my intervention.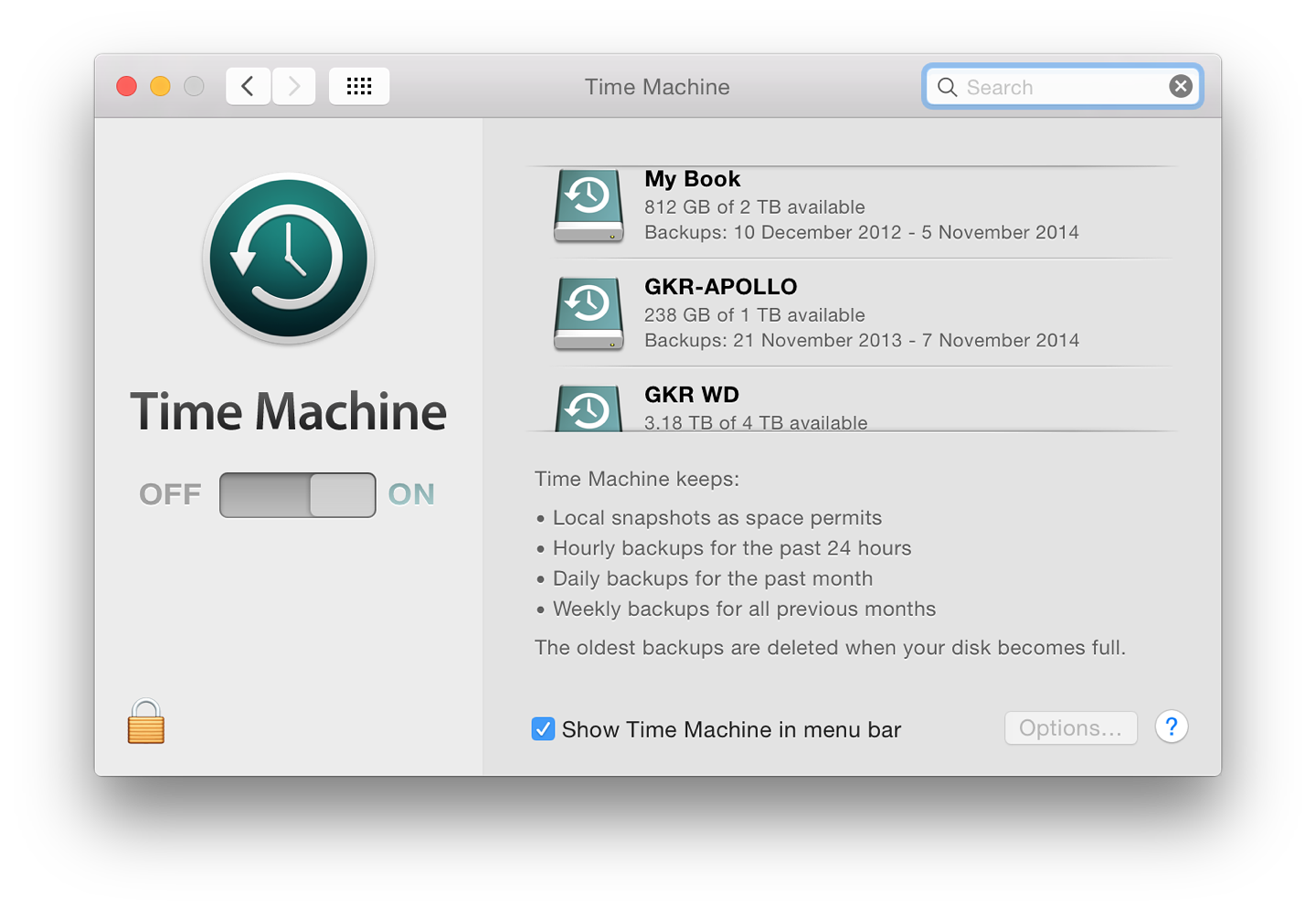 The system recognizes any disk made available and the main part of the panel changes. The disk icon is moved to the left and details of disks used are displayed: Name, disk space available, Backups from oldest to most recent. During backups, a progress bar is displayed: Preparing Backup, Backing up; and Cleaning up. With USB 2 disks, the Cleaning up process may take a long time, but may be ended by clicking on the X available to interrupt the backup process to the right of the individual disk display.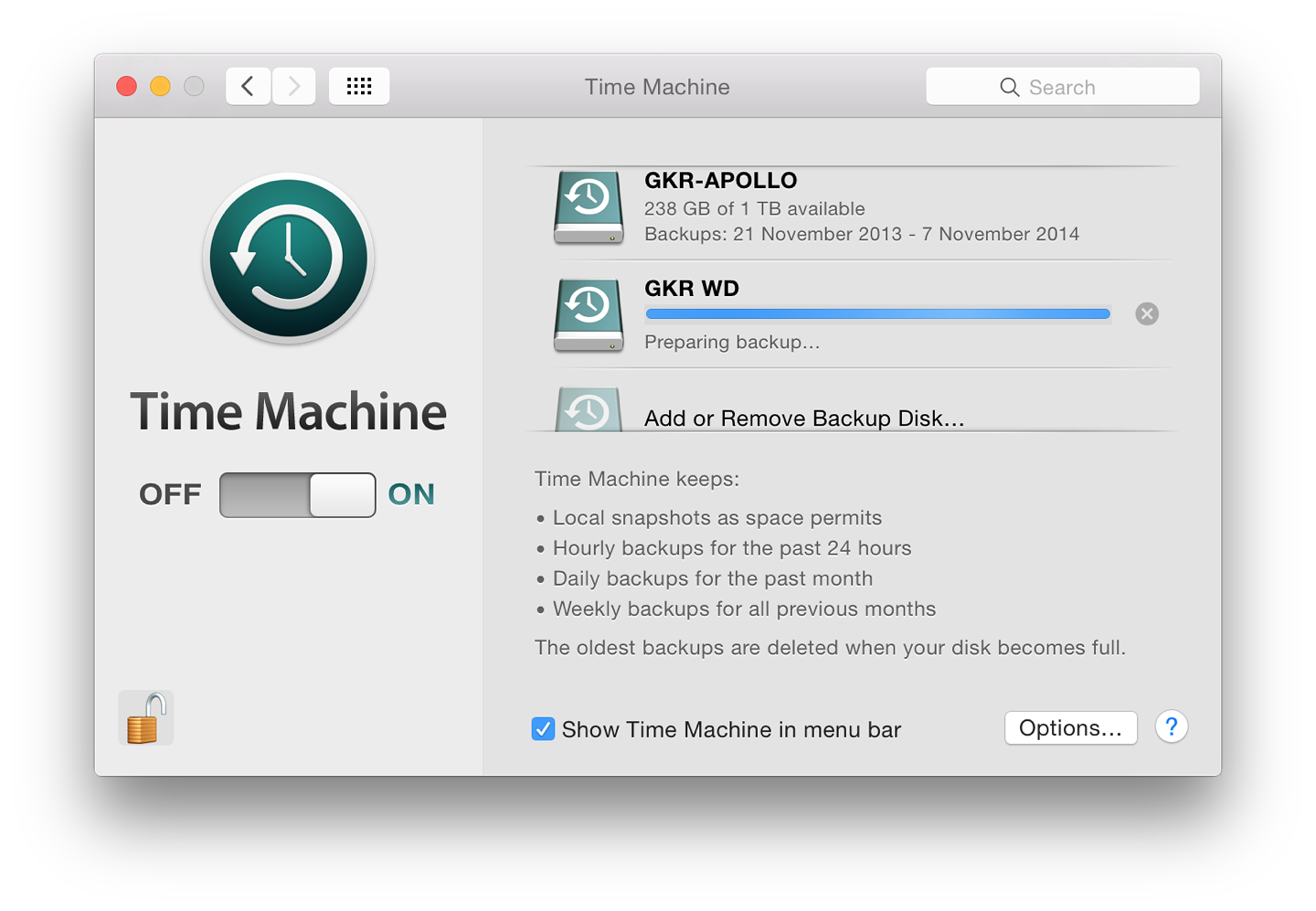 Setting Up (2)
The main panel also has two buttons which open further panels: Select Disk and Options (see below). The Select Disk panel is only available when no disks are allocated. Instead, below the display of allocated disks, there is a Time Machine disk icon with the words, Add or Remove Backup disk. The panel that opens is almost identical to the original "Select Disk" panel when Time Machine is first set up. In the screen shot below, three disks are recognised as available, but as they have already been set up for Time Machine, they show the Time Machine icons.

The ability to use more than one disk offers a number of possibilities, such as backup disks in separate locations; or an easy transition from a full disk to its replacement.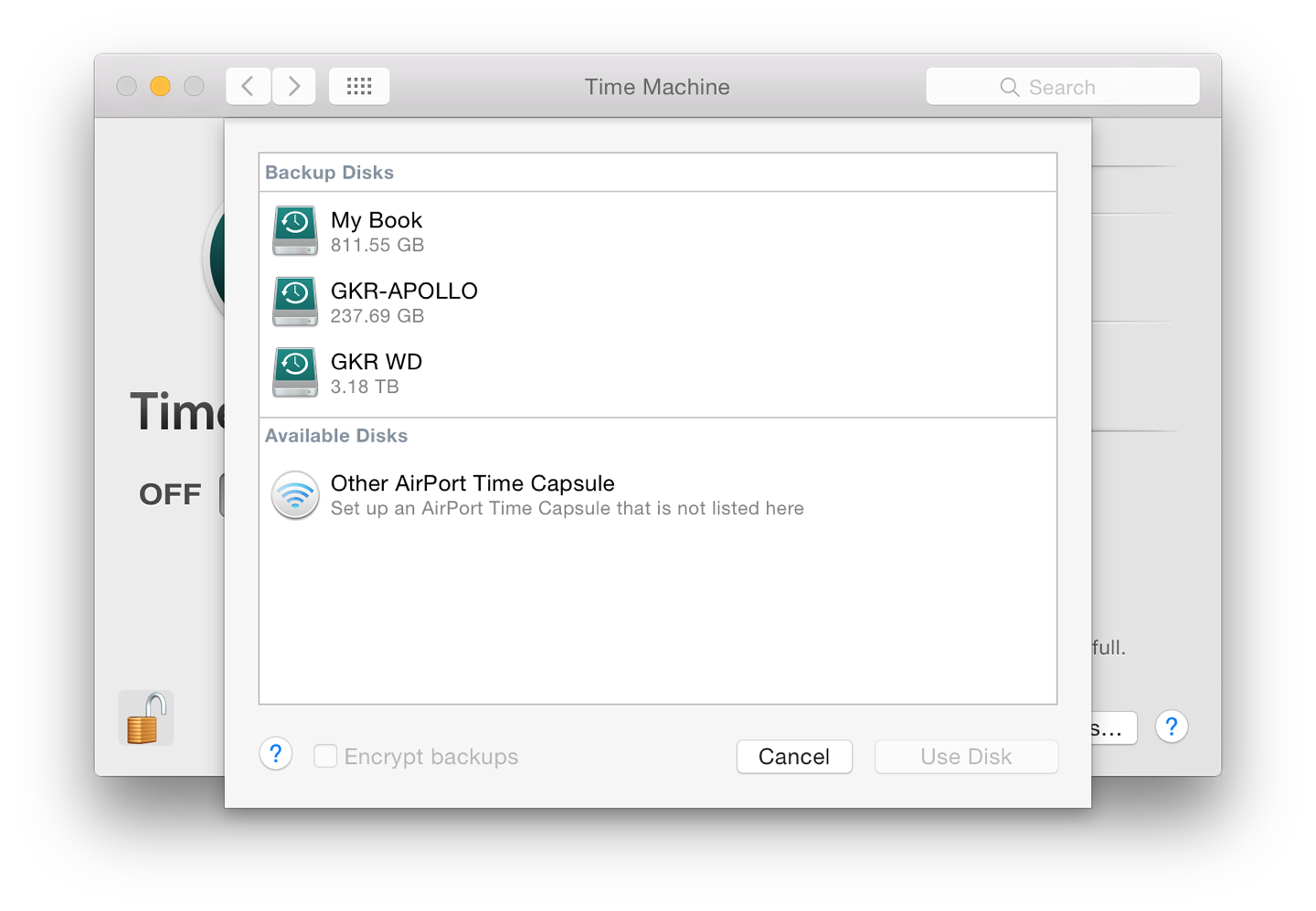 For example when adding a disk, a panel appeared asking me if I wanted to replace the current backup disk or Use Both. I selected the latter and the display in the main panel changed to indicate the new options.

A disk can be used to backup more than one Mac, although space will obviously become a consideration sooner or later. Backup files are stored on the external disk in a Backups folder. Inside that are separate folders for each Mac.
When a second disk has already been added, a disk icon below the nominated disks shows, "Add or remove backup disk." Pressing this reveals the same panel as above to allow another disk to be added (or one to be removed).
With two Time Machine backup disks at home, I also have a disk at my office, so I alternate use of these. However, when using the Time Machine icon in the Dock to access older backups or files, only those backups that are available on disks that are attached at the time the feature is used will be accessible.
Clicking on Finder panels or the date scale to the right of the screen will only show those backups that can be used. With my 3-disk setup, therefore, a proportion of the days may not be opened, depending which backup disks are available.
Backing Up
The Oldest Backup will change as the disk is filled. Weekly backups will be deleted. The Time Machine panel shows the last time the disk was backed up. The first backup takes a long time. If there is more than one partition on the external disk, the transfer may be slowed if Spotlight indexes the others. Spotlight preferences can be used to drag the partition icon to the "Privacy" panel. Indexing will stop.

In earlier versions of OS X, whenever the disk was connected, the entire system was backed up every hour, every day and every week. Time Machine does not create a total clone. Any changes are recorded and Time Machine uses those for an incremental backup. The preferences panel does not have to be open for backups to occur.


When the disk is available, the information changes to a progress bar during a backup. Sometimes there will be a bar showing, "Preparing backup." This may be for a long time if there has been a problem or a gap in backing up: patience is the key here. After a backup there is another bar: Cleaning Up. This may also take a long time.

To force a backup, we can use the Backup Now item in the Dock or the menu bar icon menu. If a backup fails, information appears in red, with the letter i in a red circle alongside. The "i" can be clicked on to reveal more information about the problem. Trying again (or perhaps a restart if this is persistent) should clear the problem.





At the bottom of the main display the Options button reveals a panel with some extra features. We may prevent backing up of specific items (e.g folders, files) by use of a + icon below the main window, marked "Exclude these items from backups" (the - alongside will remove list items).

The disk being used for the Time Machine backup is also shown in the "exclusion" list but cannot be removed. This is only shown when a disk is connected.




Pressing + opens a Finder window (by default mine opened in Applications as it had when I used Mountain Lion). There are two options here: Cancel and Exclude (default). At the bottom of that window is a checkbox marked, "Show invisible items".
Two checkboxes at the bottom of the "Exclude" panel are marked "Back up while on battery power" (not on desktop computers); and "Notify after old backups are deleted." As the disk becomes filled, so the earliest backup will be removed to make room for the current ones. This is a warning that it is time to obtain a new disk.
Restoring
To return to a previous version of a file or folder, we access Time Machine via the Dock (or the menubar) icon. This brings up the "Infinity" window and we may select a file from the Finder panel and a time: either by using the control to the right, or by clicking on the receding panels.

When a file is located we may click on Restore and the file will be moved to its earlier location. If a file of the same name already exists in that location, we are given the option to rename the file to be restored, or to save it elsewhere.

This feature works best when a disk is attached, but it will function up to a point without. In testing I have been able to return to previous file backups with no Time Machine disk attached. Even this can be a lifesaver, for example with a version of a file, or an item that was accidentally put in the Trash. When this feature of Time Machine is used without a disk attached, some of the Finder panels in the "Infinity" window are black instead of grey. These parts of the backup are unavailable until the specific disk that contains that backup is attached.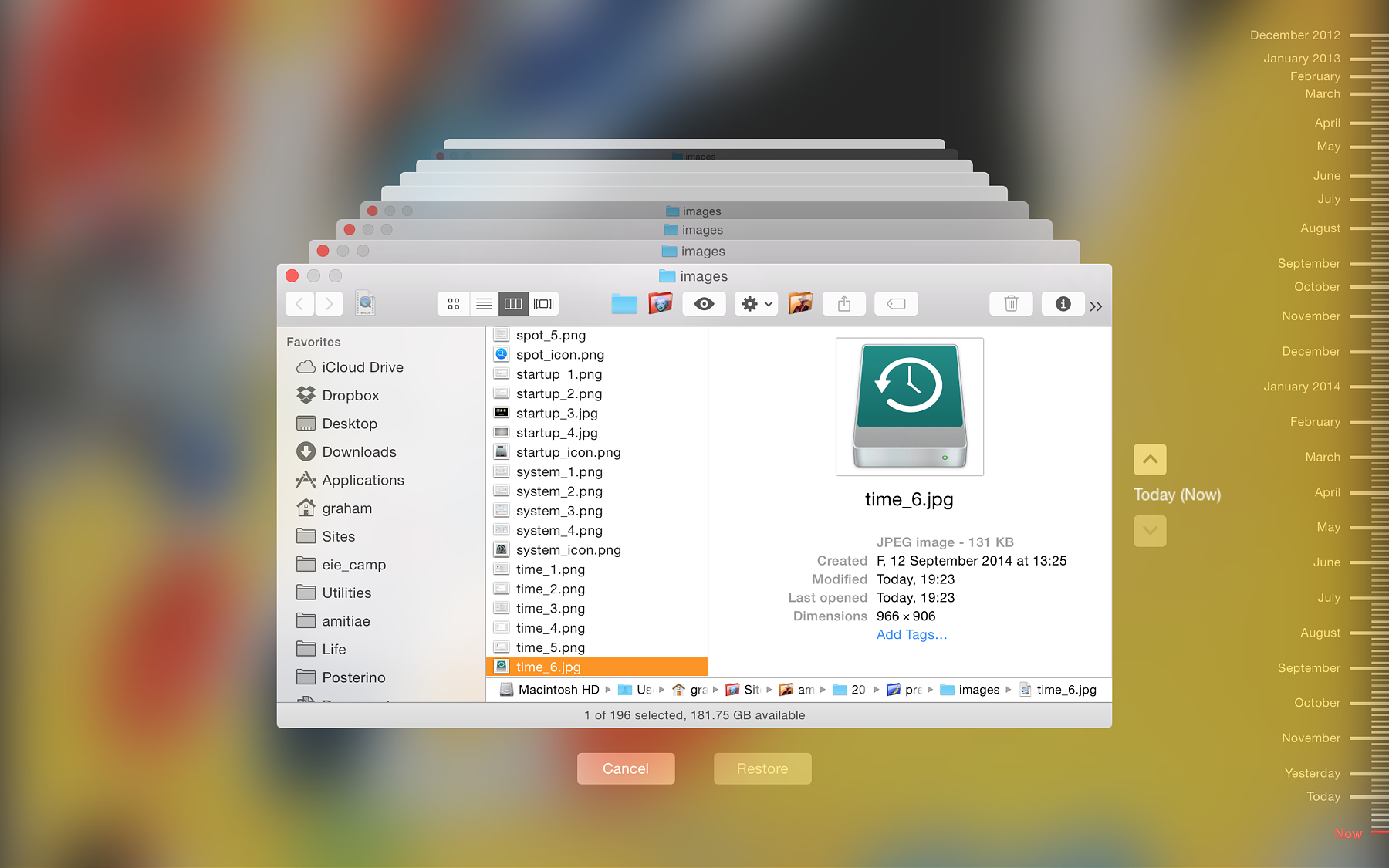 A complete system could be restored using "Restore from Time Machine" in the Rescue Partition that is available on all Macs running versions of OS X, since 10.7, Lion. In the event of a restore being necessary, we are able to use Command + R at startup to enter an invisible partition that has the tools necessary. There is a feature in here that allows a complete restore from the Time Machine backup.
This may also be done on a computer that already has OS X installed. Time Machine will replace all data, including settings and accounts. There are several warnings to inform us that taking this step will replace all the contents of the selected volume before this takes place.
Pressing Continue brings up a panel that shows any suitable disks available. To effect the backup, if not already in use, the disk that contains the Time Machine backup can be attached at this time.
When the disk is recognized and highlighted, pressing Continue gives a list of available backups. A full restore is likely to take a considerable time. Attaching a power supply is strongly suggested. When the process is complete the computer will restart with the restored system.
When using a Time Machine backup to setup a new computer, the Migration Assistant Utility must be used.
Notes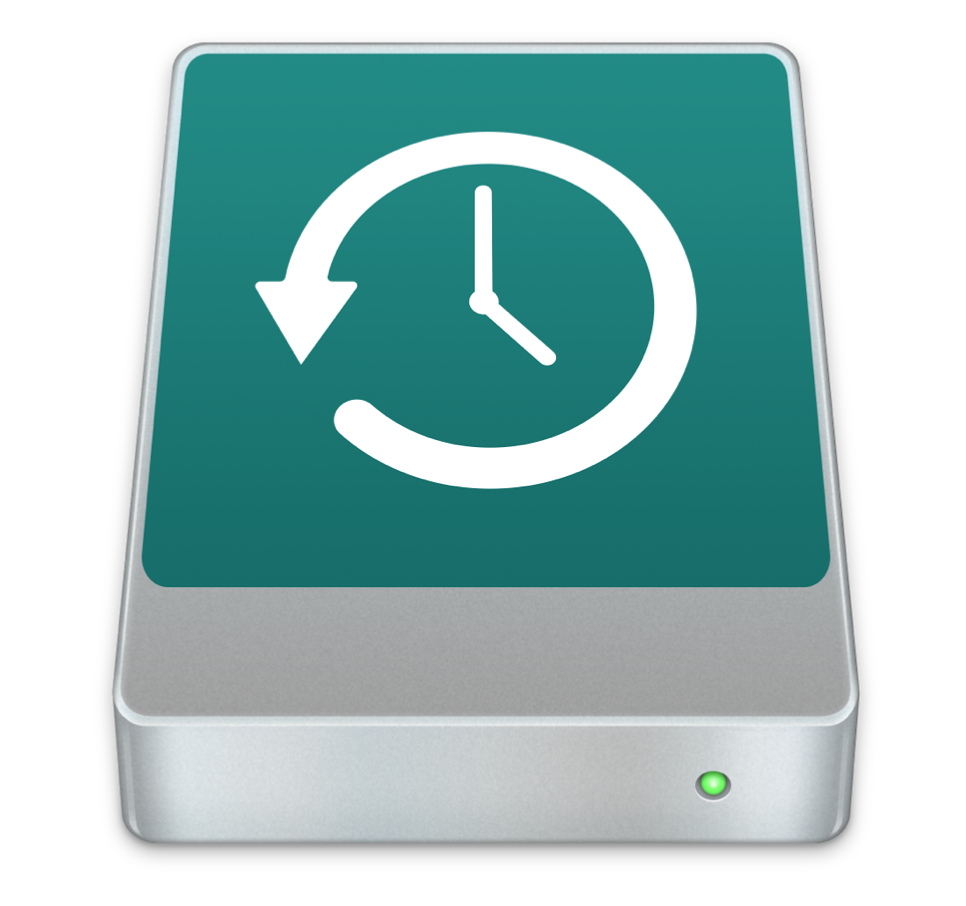 With the update to Yosemite, I have found that my user account displays Time Machine disk icons that are of an older design, while other accounts on the computer have newer icons. Perhaps this is because the current installation was originally from a backup on an older Mac. There is no difference in performance.

Despite the availability of Time Machine and a number of other backup solutions, I am often reminded that people do not regard this as a necessary part of everyday computing.

I have had a burglary, two disk failures (different computers and 3 years apart) and in all but the first, I was able to recover. In the first disk failure, Time Machine helped me switch from a 15" to a 13" MacBook Pro and then when the repair was effected, back to the 15" - I hardly missed a beat and lost no data.

I asked a class of engineering students about this recently and was greeted by laughter. It is usually something that happens to other people.

There are frequent tales of stolen or lost computers (same thing really), broken machines, files over-written, accidental deletions and other causes of lost data.

A backup plan is essential.



See Also:
Graham K. Rogers teaches at the Faculty of Engineering, Mahidol University in Thailand where he is also Assistant Dean. He wrote in the Bangkok Post, Database supplement on IT subjects. For the last seven years of Database he wrote a column on Apple and Macs.