By Graham K. Rogers
---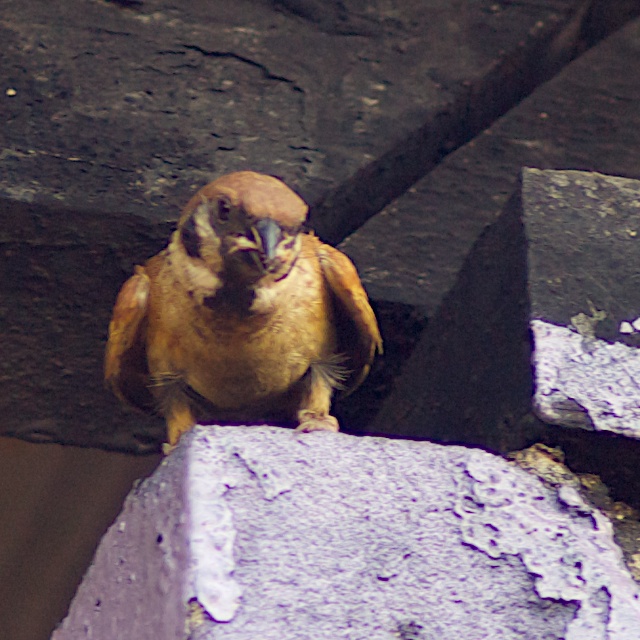 A couple of announcements interrupted normal events around Apple this week as far as I was concerned, showing how some things never change, some never learn the lessons, while some are hypocrites, or Nelson-like turn a blind eye. You may decide.

Just like last year (and the years before that) we are now being told by a collection of sources whose earlier predictions we did not believe, exactly what Apple is going to do with the iPhone 6 and when. Let me start with the usually sensible Ben Lovejoy on 9to5 Mac who is indulging the rumour mill with an image of the mythical iPhone 6 based on sketches out of Japan. On rice paper I expect. What the artist has come up with looks like a large after dinner mint with app icons. Thin is in, honey, but you are going to need a battery in there somewhere.
Over at BGR we have a complete rundown of the iPhone 6 specifications as reported by Zach Epstein, including a larger display, a thinner bezel, light sensor moved above the ear speaker, a new 4.7-inch display with a pixel density of 389 pixels per inch and an Apple A8 processor clocked at 2.6GHz. A report he cites also claims that the iPhone 6 will be just 0.22 inches thick as well as "a phablet with a 5.5-inch screen." As I always laugh when a colleague uses his large screen Samsung, I really hope not.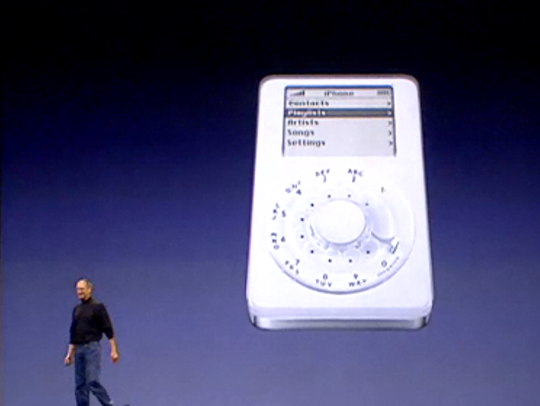 We remember that Epstein wrote about how he returned his iPhone 5s after 25 days because it was not much different from the iPhone 5. He obviously missed some of the features like fingerprint tech, 64-bit A7 processor, better camera and flash: "no obvious change in how the device performed."
However in September - a couple of weeks before - he was happy to report the AnandTech findings in "iPhone 5s slaughters quad-core rivals in performance tests despite dual-core CPU and just 1GB of RAM." Anand Lal Shimpli noticed, but Epstein claims he did not see any major improvement. And then 2 months after returning the phone he tweeted about a problem he was having, so perhaps the return was more about headlines.
I note also that Philip Elmer-DeWitt had called him out over comments on the iPhone 5 when he quoted a survey that did not exist.
Epstein is not alone and we see that this week Rocco (Cook must go) Pendola tells us by way of some twisted logic involving Canadian cable companies that Apple could become America's most hated company. I am still amazed how people pay to read stuff like this from him, Epstein (above) and the one the Mac columnists all love to giggle at, Rob Enderle ("Putting the Anal into Analyst"). There are lots of these people and still they have jobs.

Last week just as many columnists as had welcomed Microsoft's Surface were singing the praises of the new Office for the iPad: four years after the iPad itself was released. And this despite the point that to use the suite in full will require an annual $99.99 subscription. And despite another point that it is not possible to print. Microsoft say they are going to fix that (2018?). Mark Hachman reports on this for PC World and makes the excuses for Redmond.
I watched some commentators on one of the business news channels and they were clucking and preening about how this would turn the iPad from a consumption device to a productivity device as if Bill Gates had just waved his magic wand and all the earlier "consumption only" comments had evaporated. Not going to get much productivity if you can't print.
To be fair (wait for my sting in the tail) it has been totally written from the ground up, which makes it odd that Peter Yared on TechCrunch praises new CEO Satya Nadella for the iOS move, when development must have taken more than a month or two (I know Apple XCode software is good, but not that good). Decisions on Office development, as well as the XBox and the questionable Office 365 must have been under Ballmer's stewardship. As much as I did not think he was the right man for any position up at Redmond, throwing him under the bus is also not right. Give credit for the good decisions as well as the bad ones.
Also managing to praise Microsoft on TechCrunch - without a single mention of Ballmer throughout the entire article - was Semil Shah who wants to praise Redmond for the iOS decisions (OK) but give them a pass for the bad decisions of the past, but then asks "what about other companies that waited too long . . . companies which let pride and ego get in the way of reality and clouded judgment". Mirror, mirror on the wall? You can't have it both ways.
Actually, I would love to look at Office for the iPad, just to see what it feels like. I have no intention of paying for the Office 365 subscription of course. But I live in Thailand. Office is only being sold in App Stores in 135 countries and Thailand is one of four in Apple's Asia Pacific region where this is not sold (Cambodia, Malaysia, Singapore and Indonesia have it). The others without are Japan, Nepal and Pakistan.

Office for the iPad not available in the iTunes App Store for Thailand

I have written on the Office app for the iPad on a number of occasions -

I found out about the 135 figure by phoning Microsoft support on Friday, but I also wrote email to the company that, according to links on the Microsoft pages, handles Redmond's press queries (Waggener Edstrom). I asked three direct questions concerning the lack of a release here:
Why was Office for the iPad not made available here (or those other countries)?

Will Office for the iPad be released here (and those other countries)? and

If so, When?
Update: overnight (Tuesday) I had email from Waggener Edstrom asking for a contact number.

As a side-note, Ina Fried reports on Re/Code about the departure from Microsoft of Antoine Leblond, a longtime Windows and Office executive. This is apparently as a result of events last year which involved the sudden departure of Steven Sinovsky: the dancing Surface man and Windows 8 boss. Maybe he was hoping for better with the new CEO. That obviously does not seem to have worked out.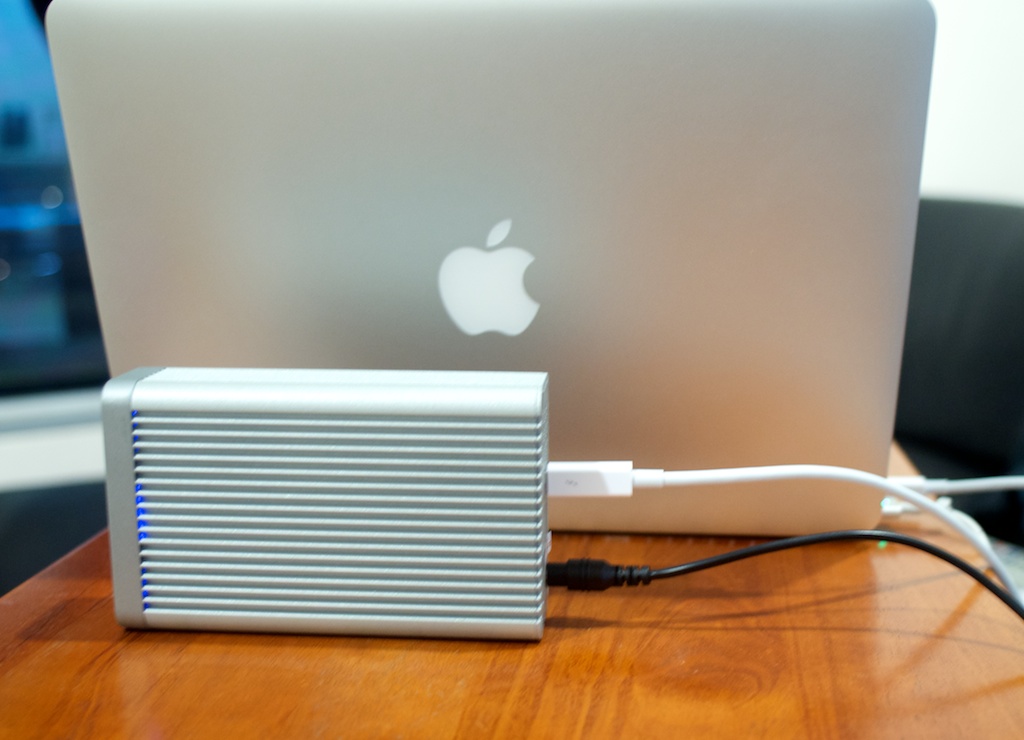 I have been looking at Time Machine over the weekend following the purchase of a new Thunderbolt-using hard disk from LaCie. Once I got the new LaCie disk home, I checked transfer speeds of the disks I had available and reviewed the LaCie disk as well. Unsurprisingly, the new disk was considerably faster, although the USB 3.0 was faster than the two Firewire 800 disks. That USB 3.0 has a weird connector for the disk.
It is better than the flimsy USB 2 connectors, but not something you want to try on a dark night, unlike Thunderbolt and Lightning (sorry - I was not building up to that). I was reminded of the move by the EC to make all phone makers use USB connectors, which would not be nice for iPhone users.
I am not alone in this as Japanese journalist Nobuyuki Hayashi has some thoughts on the possible move and he does not like the idea at all.

Now we all know that Apple does not innovate and that the iPhone is a disaster, so have a look at these next items.

Last year, Apple was criticised for having a hands-off approach to Washington and it was thought that this was ultimately damaging to Cupertino. Although Steve Jobs and Tim Cook had contact on several occasions with President Obama, the Senate and Congress think they need more attention and we have reported on examples of grand-standing by these politicians, particularly how John McCain and Carl Levin laid into Apple for avoiding taxes, even though Apple had kept to the laws that the politicians themselves had written. The fawning over Cook by both McCain and Levin was sickening, especially as it followed and preceded hauling Apple over the coals.
Perhaps as a way to make closer ties in the halls of government, Apple has now hired Amber Cottle, former Deputy Assistant U.S. Trade Representative for Investment, as its new chief lobbyist, Mike Beasley writes on 9to5 Mac.

I have some iBeacons although no one has taken up on my offer to use them in a project as yet. In the meantime, Michael Gorman reports on Engadget about a deployment of the devices at the San Francisco Giants stadium. Kelly Hodgkins on MacRumors also reports on iBeacon deployment and writes about the use of the technology in the home as well as in the NBA Oracle Arena.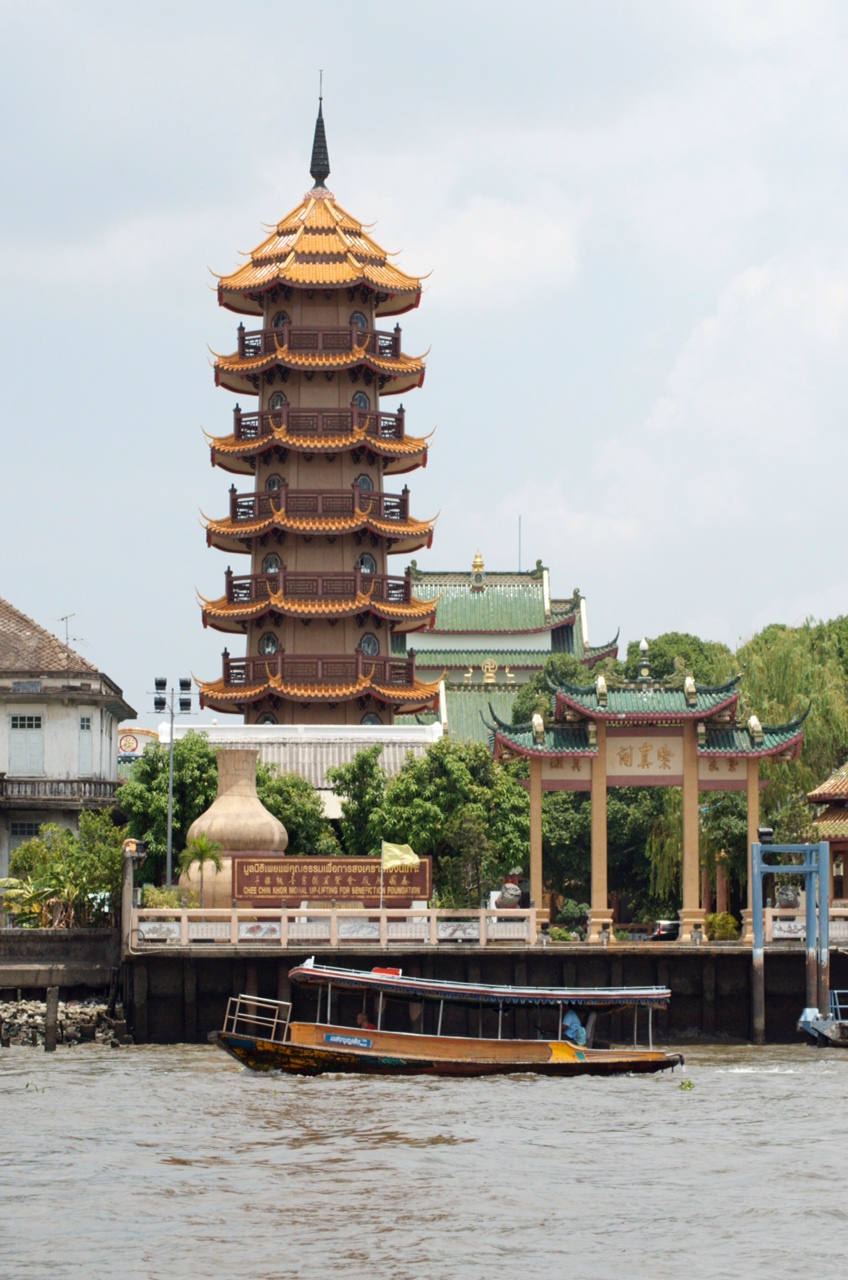 A while back I reviewed the Snaptee tee-shirt making app and subsequently ordered a shirt which I wear from time to time. Last week following an update - reported on a number of sites including TechCrunch by Catherine Shu - it was possible to use other apps to send images to Snaptee, so I used the Manga comic app and ordered a tee-shirt using an image of a temple on the river here.

There was a minor Twitter storm in a teacup this weekend when it was discovered that Dropbox had a way to block downloading of certain files, say as a result of a notice under the DMCA (Digital Millennium Copyright Act) on alleged copyright infringement. Greg Kumparak on TechCrunch explains the background to the exclusions and how - despite online opinion to the contrary - Dropbox are not opening files or folders and how they do the blocking is all above board.

Not that I have any real intention of moving away from Apple products - but I like the way it all works together - I was rather interested by the new HTC One that is being well-received at the moment. Among the reviews, the one by Anand Lal Shimpi and Joshua Ho on AnandTech is rather long, but is also rather good. I think what appeals to me most is the design and the finish: it looks a bit like a whisky flask.

I am often on at my students to make sure they produce a reasonable résumé to increase their employment chances. I tend to work on more traditional styles just to be safe, but once in a while a smart student will come up with a version that is not black on white and has a stunning effect. This week, Lisette Mejia on PopSugar reports on one student's unusual use of Lego to paint a picture of her talents in her hunt for an internship at an ad agency.

Just as the sun sets (figuratively speaking), I see that Google is about to split its stock and Bill Maurer on Seeking Alpha (link from Jim Dalrymple, The Loop) discusses the implications with some useful input from Jim Dalrymple.

To close, a comment on a locally produced photography app for the iPhone and iPad: Camera 500. I picked this up last week when it was available for free and loved it from the word, Go. It was clearly worth a good price and the developer, from the Chiang Mai area apparently, settled on $1.99 when it was updated at the weekend, when another 12 filters were also added.
Graham K. Rogers teaches at the Faculty of Engineering, Mahidol University in Thailand where he is also Assistant Dean. He wrote in the Bangkok Post, Database supplement on IT subjects. For the last seven years of Database he wrote a column on Apple and Macs. He is now continuing that in the Bangkok Post supplement, Life.