eXtensions - The Wednesday File (30): Apple and the iPhone X Weren't Duds After All
By Graham K. Rogers
---

On Tuesday evening a message from Apple announced that the iPhone X will be available in Thailand from 24 November, which was about what I had expected. I wrote about this last week, just after I had picked up my Apple Watch 3 at Siam Paragon. According to the information I was sent, the iPhone X is to be available in 13 more countries that day (Israel is on 23 November): Albania, Bosnia, Cambodia, Kosovo, Macau, Macedonia, Malaysia, Montenegro, Serbia, South Africa, South Korea, Thailand and Turkey.
I guess ordering will be open here on 17 November (don't quote me on that) and I am told that interest is high, even though it was clear when I looked around last weekend that the iPhone 8 was selling quite well on its opening days. How about that? That is not what the critics predicted at all.

I found a couple of nice photo apps this week; they are still being produced, despite the numbers that already exist. First was RNI Films for iOS, an easy to use free editing app with some extra tools. This was suitable for those with experience and first-time users. I added on a set of Black and White filters for 139 baht.
Then on Tuesday I found Focos another free app (Pro expansion is available at reasonable cost), that allows adjustment of depth in photos taken with Portrait mode: on iPhones with dual lenses. I was really pleased with both of these.

It was all change last week, after months of negative comments, derision, warnings and misinformation, the iPhone X went on sale in some 55 countries and there was a rapid change in direction. Many commentators had a sudden collective amnesia and told us how wonderful the iPhone X was, hinting that they knew this all along. Some however have still managed to sow doubt and confusion. I expect this produces more hits. There is a term for this, although I am much too polite to use it.
A day or so before (depending where in the world you are) Apple had its Q4 2017 financial report which exceeded all expectations: the looming doom, the Apple will fail and Tim Cook must go experts who are all firm in their faith - because it is not really based on full knowledge - that they are right and Apple does not understand its own business. My favourite (in a perverse way) is Michael Blair whose last few articles on Seeking Alpha were:
Apple Services Unlikely To Offset Soft iPhone Sales

Too Little And Likely Too Late For Apple's Next iPhone ("Expected features of the next iPhone are pretty tame")

Apple's Long Bull Run May Be Ending (predicting "Absent growth Apple stock will eventually fall away")

Apple Gets It Right With The iPhone X (although he praises Samsung and calls the phone inferior, adding a sting with "iPhone 8 and 8 Plus released at the same time are not exciting choices and Apple's bull run seems likely to stall")
In the light of the results these seem more a warning sign about Blair's choices (exciting or not). We note that he has moved from supporting Blackberry at all costs against the iPhone and is now enamoured with the latest Samsung device, whatever it is, not that he mentioned the ones that caught fire, although he did comment on a single iPhone 7 battery disaster.
One of my earlier favourites was "The New Apple iPad Pro Appears Targeted At Amateurs". Having used a couple of these I would disagree, and so would some of the developers (and users) who have worked with these devices. How can a man be so persistently wrong and still have articles printed by a site? What he produces is entertaining not so much for the eye-rolling content, but for the comments that follow. Many write that when Blair says Sell (as he does most of the time for Apple), they buy. This has been going on for more than 3 years. I still cannot figure out why Seeking Alpha uses him, or many other writers who do not seem to understand Apple at all yet seem quite blasé in their superiority.
All power to one writer on Seeking Alpha (D.M.Martin) who admits his errors and suggests Apple is clear to climb further from current levels. The fact that some one writes this shows how far away from understanding Apple and how it operates is all the more worrying.

All those supply constraint problems that the expert Ming-Chi Kuo of KGI Securities has been warning of for months also suddenly disappeared. Perhaps next time, his analysis will be treated with a little caution, although I somehow doubt it. If this information is not as accurate as everyone thought it was, the effect is to send Apple share prices down. I have long suspected that most negativity from Wall Street is mainly for that reason.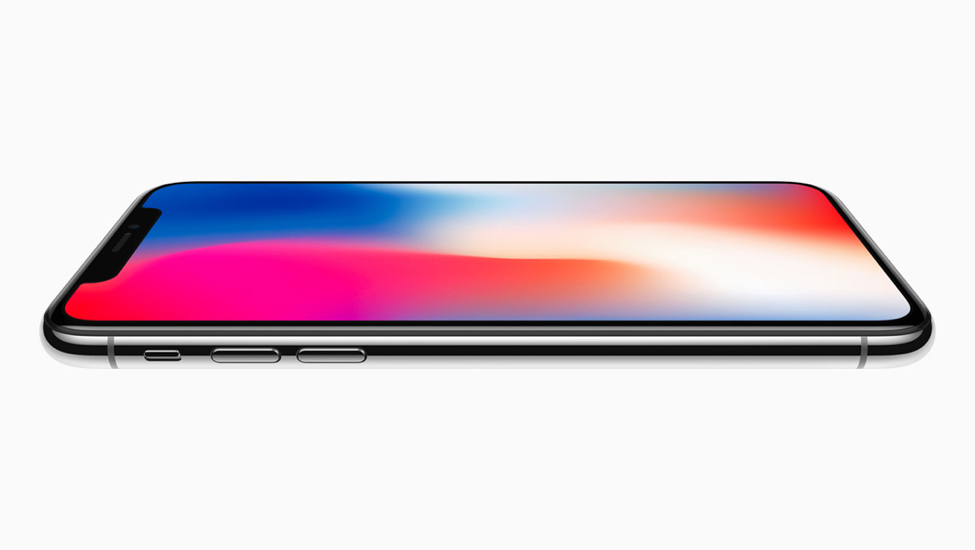 iPhone X - Image courtesy of Apple

Many commentators were put out last week, when it became apparent that Apple had only given them 2 days with the iPhone X, while several unknowns with YouTube channels were acing it with their videos of the device.
I didn't have one either of course (not that a Thai columnist would be loaned a phone at the same time as those in the prime countries), but this favouring of new media is a clear indication of where Apple is turning its focus. I will not be going to any product briefing - although I still have the PR information - as this site is too small and I no longer write for the Bangkok Post: their decision. I was neither surprised nor disappointed when I was left off the briefing lists: that is just Apple being pragmatic.
I will be buying an iPhone X as soon as I can, and then I will be able to write my own comments, based on fact, not on speculation, although most of the good soundbites will have been done by then. I will have to find my own wrinkle. Some have been surprised at how easy FaceID is to use, and an amusing use of animojis appeared this week when extended musical clips were put out. While many commentators (when they did start playing with their phones) were enthusiastic, Christina Bonnington let speculation for hits get the better of her, not once but twice in the last few days.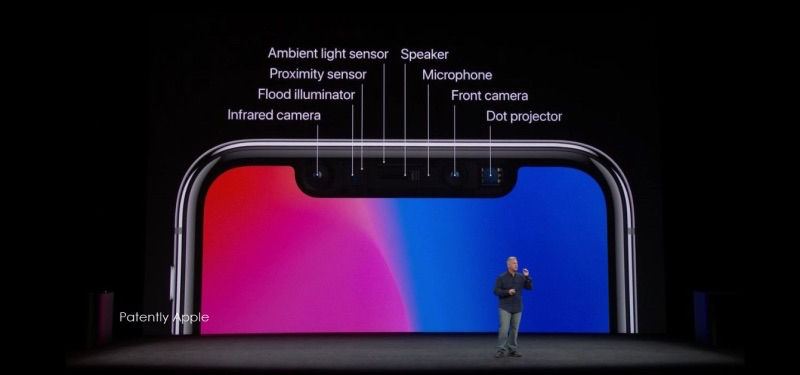 I saw her erroneous comments on the supposed problems with FaceID concerning the way Apple will allow developers access to some Face ID data. She writes, "Apple plans to allow third-party app developers access to some of the biometric data Face ID collects". This is utterly wrong and was based on a Reuters article that I had seen the day before. It had already been totally debunked by John Gruber (Daring Fireball): "This is dangerously misleading FUD".
Gruber added, "There is no way, opt-in or otherwise, for third-party apps to access Face ID data. Face ID data is stored on the iPhone Xs secure enclave - even the OS itself can't read it." All that apps can access is the front-facing camera with the TrueDepth sensor. Not the data. Neither Reuters nor Bonnington (or Slate) have corrected the information.
She had earlier moaned, with sour grapes comments about the new gestures that the iPhone X will need us to become used to: what happens on any new device; and what Tim Hardwick (MacRumors) who has had access to the iPhone X regards as extremely intuitive to use. While Hardwick has made his comments based on real use of the device, Bonnington wrote, "A number of early reviewers who got their hands on the phone - a club I'm not a part of this time around - are not necessarily big fans of this new gesture-filled world." She cited three commentators who had tried the phones and did not handle the new gestures well. She did not include the many others who are quite happy with them. Was the lack of a review iPhone more the problem? You can get used to it.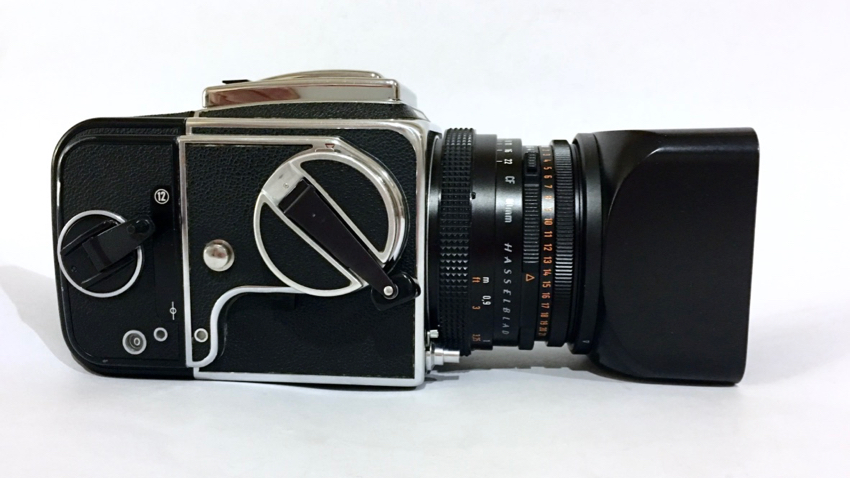 One of my favourite movies is Black and White and Dead all Over, which is a relatively early look about the incredible shrinking world of print and its inevitable death. I bought a copy from the iTunes store. Some publications have responded to the move away from hard copy, others have not been able to adjust as well as they should and seem to act as if this is a passing phase. The internet is not going away.
A development, perhaps foreseen by the Chicago Sun-Times when it closed its photography department, is that many consumers on the internet now want instant news and that means video. I must admit, I avoid such input unless there is a specific idea I do want to look at: disasters, movie trailers, certain interviews and news items; but video generally repels me and I would rather look at a photograph with accompanying text.
I am not (apparently) typical and many younger people do want to look at such media. I am finding this with teaching. A lecture class on technology has been a lot of hard work but I lightened it once or twice with videos that I carefully selected. The students take more notice (but fewer notes) which actually makes my job easier. The older teachers who lecture only, perhaps killing student interest with heavy PowerPoint presentations based on the lecture notes, need to understand - many are refusing to even entertain the idea of new teaching methods - that students have changed and they are the end users.
Likewise in the field of reporting on technology, there is room for text input and photography - the brain absorbs information more effectively - but the end users seem happier with video clips and we must respond to that. As with photography, every image I see (good or bad) teaches me something; and I need to learn how to produce the best video output with the equipment I have: DSLR, iPhones, Macs, Final Cut Pro; but just pointing and shooting is not going to make me into a video producer.
Graham K. Rogers teaches at the Faculty of Engineering, Mahidol University in Thailand. He wrote in the Bangkok Post, Database supplement on IT subjects. For the last seven years of Database he wrote a column on Apple and Macs. After 3 years writing a column in the Life supplement, he is now no longer associated with the Bangkok Post. He can be followed on Twitter (@extensions_th)