By Graham K. Rogers
---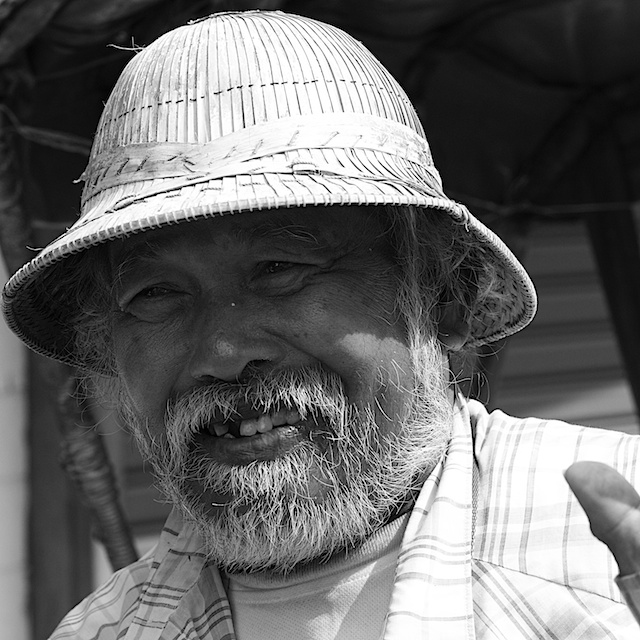 Today (Wednesday 11 May) sees the arrival of the iPhone SE in Thailand. Ordering opened last Monday (2 May) and deliveries should begin today. Apple online ordering was live at the weekend: delivery is 2-4 days. Apple's English language pages for Thai shoppers had also been updated.

There has been a considerable amount of interest in the iPhone SE here and many people have asked me about this. Sales should be good for two reasons: the screen size and the price.

Four different colours are available Space Gray, Silver, Gold and Rose Gold. Each of these has a matching Apple logo. The iPhone SE starts at a price almost 10,000 baht cheaper than the iPhone 6s. There are two capacity options: 16GB and 64 GB, for 16,800 baht and 20,800 baht respectively.

I have been using a space gray iPhone SE for the last week and rather like its feel and performance. While Apple had moved to larger screens with the iPhone 6, some still prefer a smaller form factor.

One of my students suggested a few weeks back that she did not like the iPhone 6S Plus because, with her small hands, she was always afraid of dropping it. The iPhone SE, shaped like the iPhone 5, is made for her and the many others with smaller hands.
iPhone 6s Plus; iPhone SE with iPhone 5

I must admit I always had a soft spot for the iPhone 5. I particularly liked the way the flat edges allowed me to balance the device easily for taking photos, something the iPhone SE does exceptionally well. The smaller dimensions allow it to fit in the hand snugly, but the output is every bit as good as that from the iPhone 6s Plus I use as my everyday phone currently. Both phones use the same camera.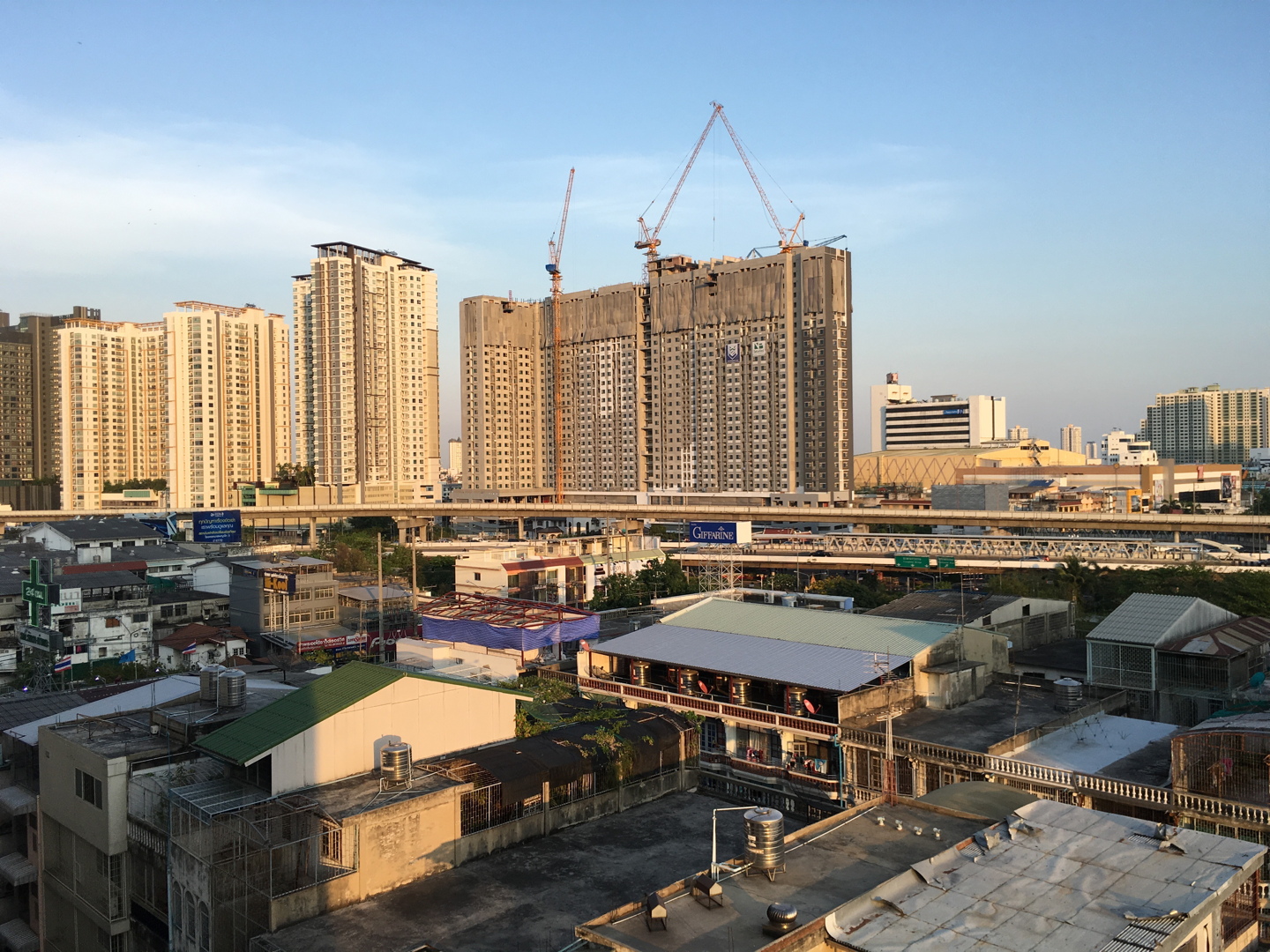 Image from iPhone SE - Resized but Otherwise Unedited

I took several images and found them clear, sharp and nicely saturated. Like the iPhone 6s, blue skies come out particularly well. What the camera also allows is the normal output types of Live Photos, HDR, Time-Lapse, Slo-Mo and video. That includes 4K video (selected in Settings).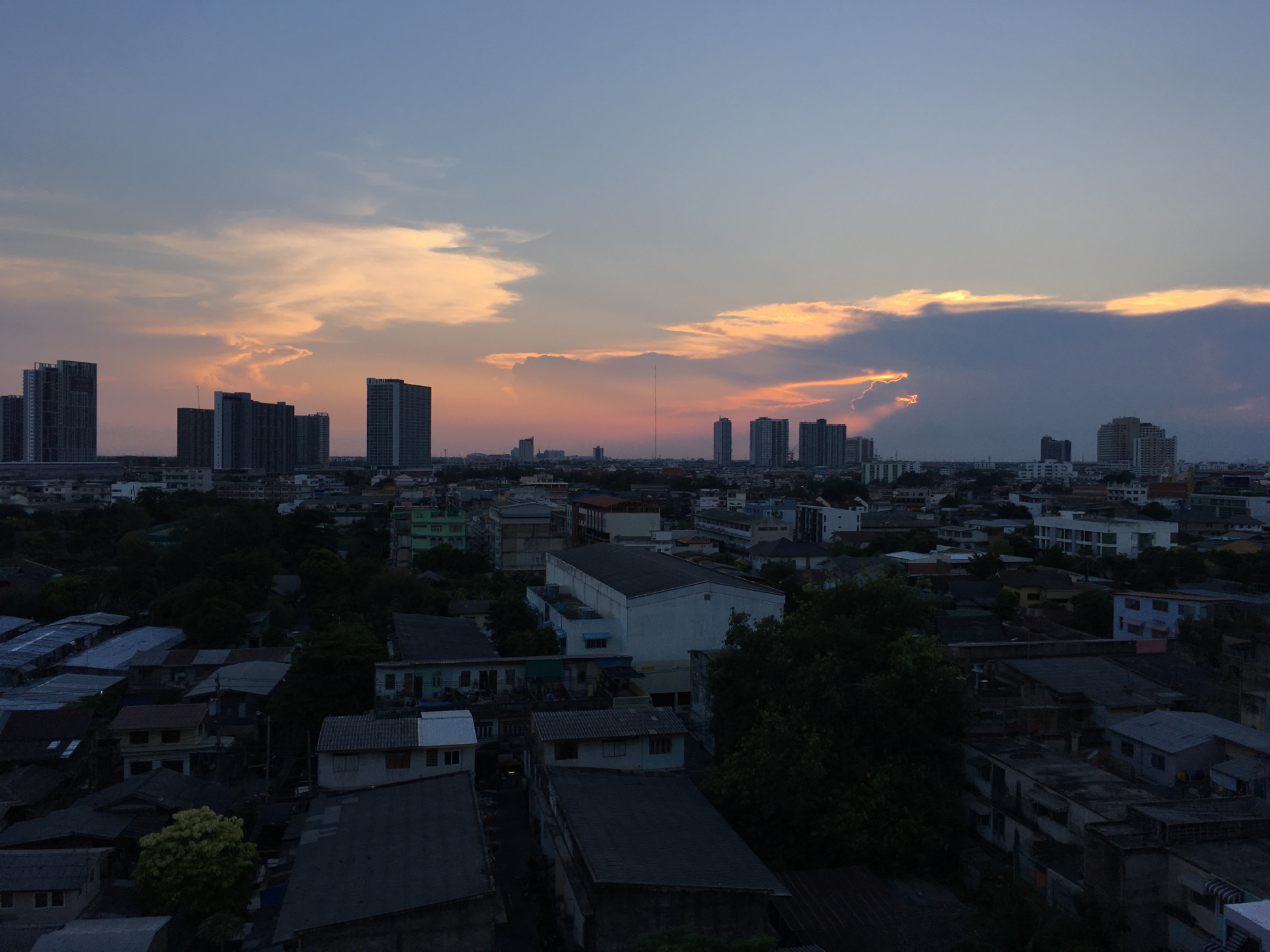 Image from iPhone SE - Resized but Otherwise Unedited

Specifications also include the TouchID that allows users to access the phone using a fingerprint. This can also be used for purchasing: I use this for most of the apps I buy from iTunes. What the iPhone SE does not have is the 3D Touch, which would require different glass and extra sensors, but for 10,000 baht less, there must be some limits.
The smaller screen does also mean that fewer app icons can be displayed. The display of content is also limited, particularly in comparison with the iPhone 6S Plus, so my experiences here are not representative. I like the bigger screen because I can use it for work. A smaller screen needs compromises.
Although it looks like the iPhone 5 on the outside, the A9 chip that it shares with the iPhone 6S makes the iPhone SE much faster. In use, this iPhone, with its sharp and clear display is an efficient work device. On a couple of days I made it my main iPhone (I only have one SIM) with no major problems. I was still able to use a couple of apps I have only on the larger device via the Personal Hotspot.
The faster processor also meant that Siri worked every bit as well on the iPhone SE as it does on the iPhone 6S models and that allowed another efficiency boost, along with access to all my data on iCloud, including documents, music, photos. Apart from a couple of minor omissions, the iPhone SE gives access to the iPhone experience at more measured price.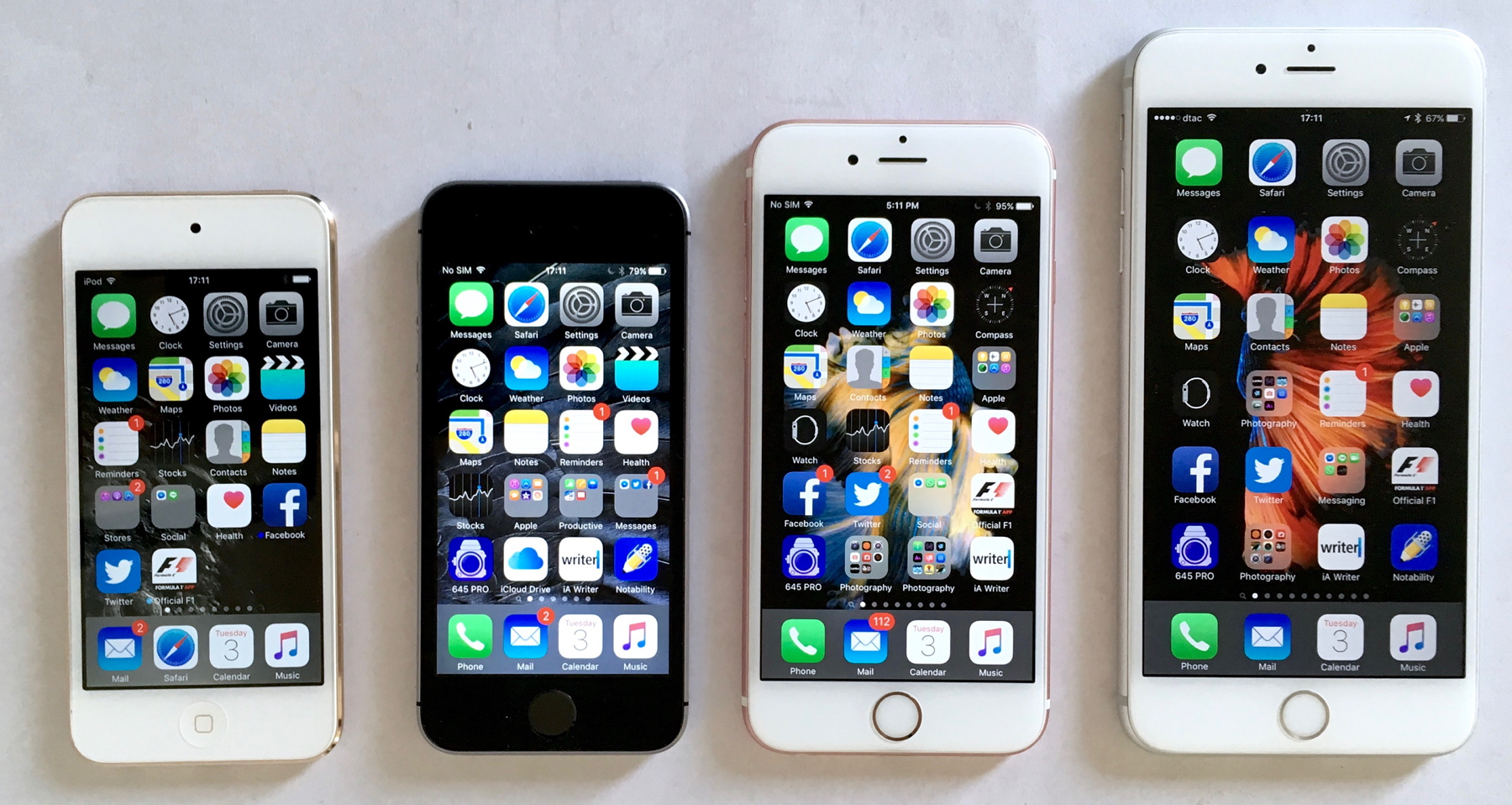 iPod touch, iPhone SE, iPhone 6s and iPhone 6s Plus

What's App is reported to have released an app for the desktop: versions for Windows (8) and OS X (10.9). To download this users need to visit a website and scan in a QR code, using What's App on their mobile devices. Sounds complicated (Husain Sumra, MacRumors).

Updates are shown this morning for iWork on iOS and OS X. Keynote, Numbers and Pages for both Macs and iOS have been updated in the last few hours. Updates are for "stability improvements and bug fixes."

As well as its enterprise connection with IBM, Apple last week signed an agreement [Thai version] with the software giant, SAP of Germany for development of native iOS apps for the enterprise. There will also be a new iOS software development kit (SDK) and training academy so that developers, partners and customers can easily build native iOS apps tailored to their business needs.

Worthless rumours? Last week, Apple was going to remove the headphone jack and replace it with Lightning, now it is not. Last week, Apple was going to use the iPad Pro smart connector for the iPhone 7, now it is not. I ignore all of these rumours until something substantial comes from Apple who are, after all, the only ones who actually know.

Rumours at the weekend suggest that there will be a major update to Apple Music at WWDC in June along with a massive update to iOS. I hope to be there. To start things off, in a few countries Apple has introduced a $4.99 student subscription. That is also the price of Apple Music here (in India $2.99) as some items are not available, although there is lots of local music. iTunes does too much these days and could also do with a redesign, perhaps separating some of the services.

When Microsoft introduced the Surface, Steven Sinofsky was the main presenter, but he left the company not long after. Last week he wrote about the way he works with the 9.7" iPad Pro. He notes that it is not the operating system that is of concern, but the task that the user needs to do, as I have several times in this column and online.
See also:
Graham K. Rogers teaches at the Faculty of Engineering, Mahidol University in Thailand. He wrote in the Bangkok Post, Database supplement on IT subjects. For the last seven years of Database he wrote a column on Apple and Macs. He is now continuing that in the Bangkok Post supplement, Life.