By Graham K. Rogers
---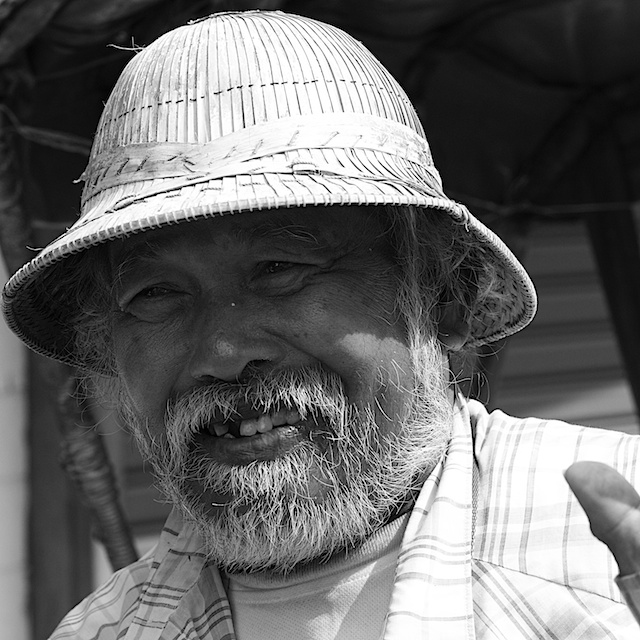 Early last week, Apple announced that by Friday, the iPad Pro was to be available in some 40 countries: including Thailand. Ordering on the Apple Thai pages opened late on Wednesday (Thai time) with three models available: 32 GB Wifi (30,900 baht); 128 GB WiFi (36,900 baht); and 128 GB WiFi and Cellular (41,900 baht).
iPad Pro and Apple Pencil - Image Courtesy of Apple

I went into a rather busy iStudio on Thursday morning, but the devices had not yet arrived. However, by Saturday I found them in a couple of outlets. I was slightly taken aback by seeing them in the flesh: they were far larger than I had anticipated.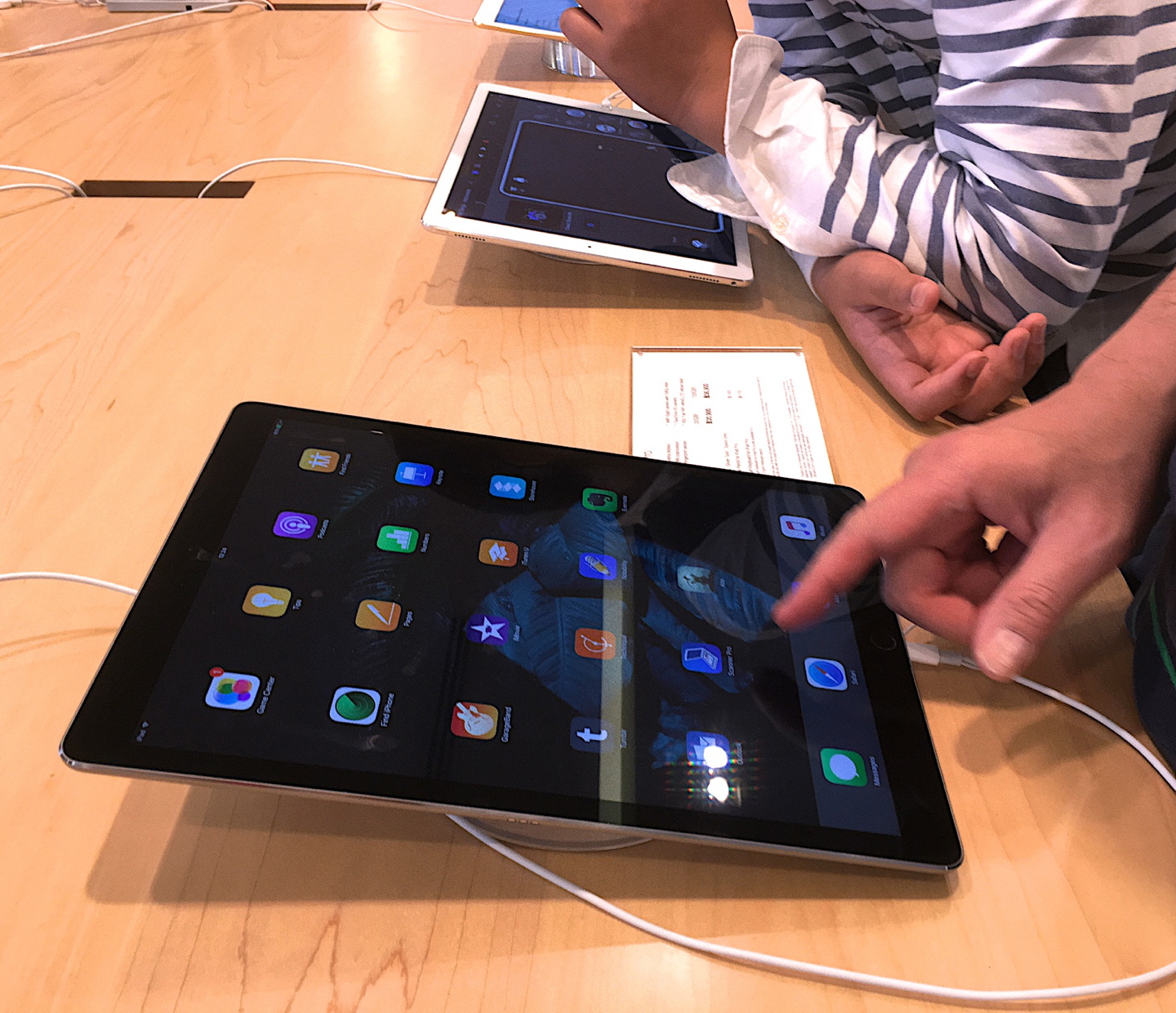 The obvious comparison being made is between the iPad Pro and Microsoft's Surface Book. The different executions show the philosophies of the two companies. Microsoft wants the tablet computer to be an extension of the desktop with the keyboard as an essential part of the kit. Apple instead has built on to iOS, with its experienced developer base who have changed the way all iOS devices are used: taking the iPhone and iPad way beyond what even Apple originally anticipated.

Tim Cook is of the opinion that this device will allow users to unchain from PC reliance. There are varied opinions on that. Two who are widely quoted are Walt Mossberg and Steve Wozniack (one of the founders of Apple), who is often sought out for his comments.
Wozniack prefers the flexibility of the MacBook (Patently Apple). The one I have on loan is a delight to use and surprisingly fast despite its 1.1 GHz processor: plenty of RAM and a fast SSD make a major difference. The iPad Pro weighs 713 grams (723 with cellular capabilities), while the MacBook is 920 grams. The iPad Pro is considerably faster with its A9X processor and will perform better than many higher priced notebook computers.
The iPad Pro is not a desktop computer and the whole user approach - from using touch commands to wider use of the cloud - needs to be adjusted. Younger people adapt to this more easily. I know many students who use hand-held devices for most of their tasks. This is reflected in comments by Ben Bajarin on TechPinions who looked at school children and "was stunned by their fluency and efficiency" when using iPads.
On The Verge, Walt Mossberg, who clearly likes other iPads, is not so sure about this larger cousin. His main criticisms came from the size (and weight), the optional keyboard and case, and the lack of apps that take advantage of the larger screen. Not having handled an iPad Pro as yet, the size and weight suggest a different approach.
When the iPad was introduced in 2010 Steve Jobs demonstrated it when seated. Apple keyboards do not include some of those commands we find useful in OS X (this is iOS of course), so some may prefer keyboards from other companies like Logitech. It will take a short time before some of the apps used on iPads are optimised for the iPad Pro. We saw this when the iPhone 6 Plus with its larger screen appeared: within a few weeks many updates referred to being optimised for the new device.

On Saturday I saw my first iPad Pro in Siam Paragon: there is an Apple outlet up on the floor that sells TVs and household products. While one older man came and tapped a couple of app icons on the screen, nearby an experienced teenager was hard at work examining an app for making music. While the former was reticent, the younger user was immersed.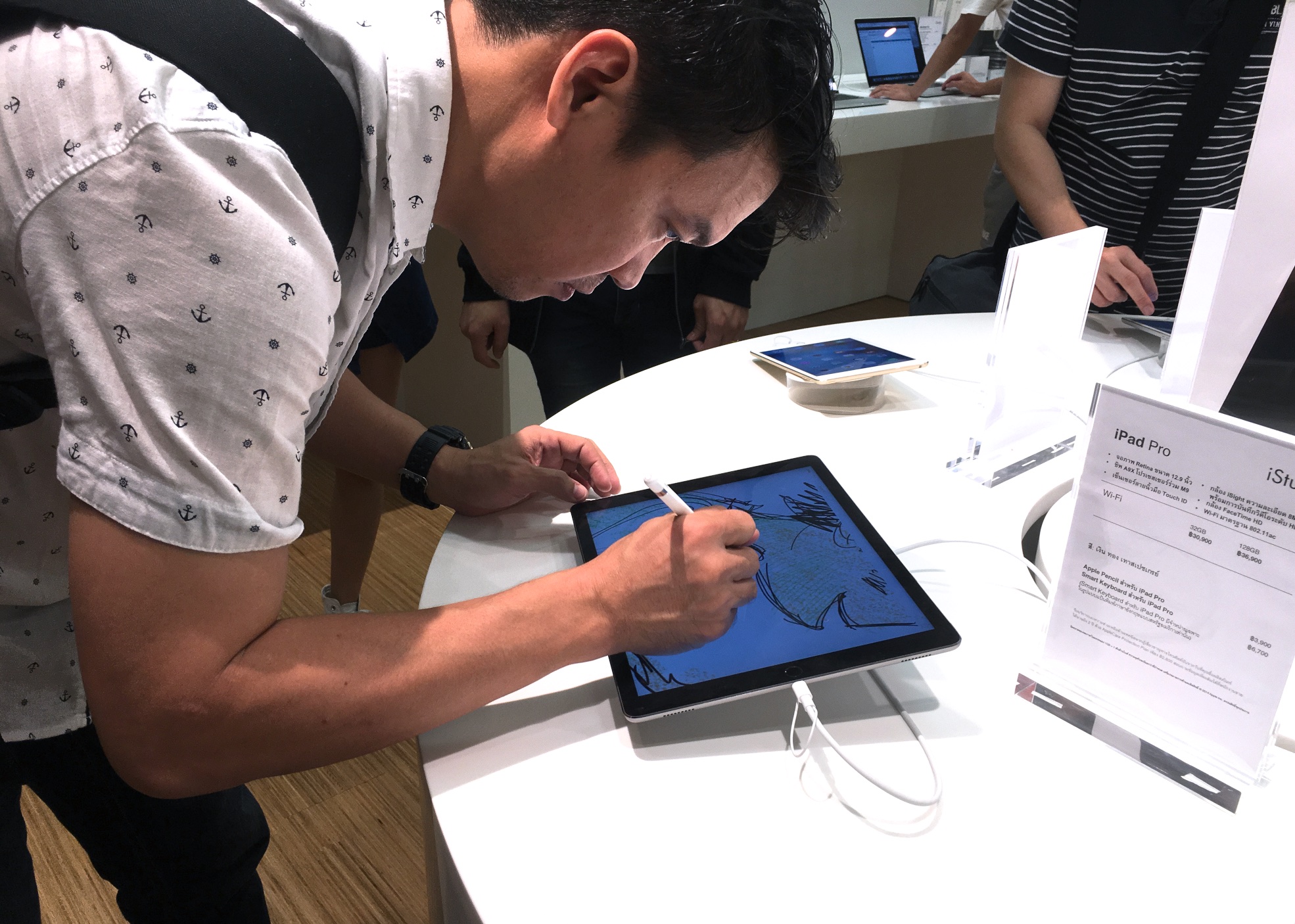 Downstairs in the iStudio there were also a couple of the new devices on display connected to power via the Lightning port. This supports USB 3 transfer speeds. A small group had gathered watching a man drawing on the screen with the Apple Pencil (3,900 baht). He was clearly skilled and I was interested in the way he used the "pinch" to enlarge the drawing and carry out detailed adjustments to smaller sections of the picture he was making.
I had a Pencil stylus by Fifty-Three a few months back that I bought online. While it was useful to draw with, the square shape may not suit all and I gave it to a friend who does everything with his iPad mini who found it more useful than I ever would. Other styluses available in Bangkok at that time had not impressed me.

Magic Keyboard; Magic Trackpad; and Magic Mouse - Image Courtesy of Apple

With the Apple Pencil and the new Magic Keyboard (3,700 baht), Apple released an updated Magic Trackpad (4,900 baht) and a Magic Mouse (2,900 baht). I bought the original Magic Trackpad and prefer this to any mouse. A local user ordered the latest version this week, but made acid comments in an email concerning the ongoing lack of English for ordering. If I look at the ordering process I cannot even be sure that items I do not want are cancelled.
Graham K. Rogers teaches at the Faculty of Engineering, Mahidol University in Thailand. He wrote in the Bangkok Post, Database supplement on IT subjects. For the last seven years of Database he wrote a column on Apple and Macs. He is now continuing that in the Bangkok Post supplement, Life.