By Graham K. Rogers
---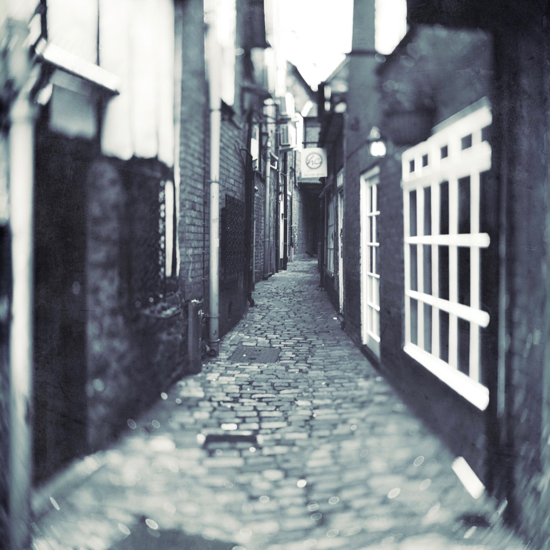 A couple of readers made comments over the weekend about my bias towards photo apps. I sort of agree. It is not all I look at, but I do enjoy discovering new apps. This category still produces some gems. Last week for example, I found SWRLY which, despite some shortcomings, produces images with adjustable bokeh - perhaps this year's most overused word - something that a good lens can do, but which is a nice effect for smartphones. In recent weeks I have also found Gudak Cam (currently the highest grossing app in Thailand), the Bokeh Lens app and DSLR Camera, also in the Top 20 Paid apps list. I must be doing something right.

Discovering new or previously unseen apps has recently become less easy than it was. With the huge numbers now available it takes some searching, but now appears to have become a little harder with another reorganisation in the app store. This is not only going to inconvenience me, but will be of some disservice to many developers whose apps disappear after release and may never be seen again.
One of the ways I used to look for apps was in a straightforward list. This has long gone, presumably because there are so many. I seem also to remember a few years ago that there was a list of new releases within the Photography section. There is a short list, now called New Apps We Love on the main page of the App Store, but that covers apps of all types and there are some that do not appeal to me. The lists are different in app stores of other countries
One sure but time-consuming method was to view the page of an app - perhaps one I had downloaded and liked - then look at what others had also bought. This appears now to have been reworked into a simpler - one size fits all - format which favours those apps that are already scoring highly. An app will have three panels: Details (opening panel); Ratings and Reviews; and Related. It was this last section I would head for to dig down (sometimes through several apps) to find something that caught my eye. No more.
What I now see (in the pages I have so far examined) are other apps by the same developer, although this is not always complete, and Top Paid iPhone Photo and Video apps. This is the same list whichever app I look at, and includes the same apps as in the list on the main App Store page. This change has appeared in the App Stores of several other countries that I looked at and would appear therefore to be worldwide. This is much easier to create of course, but seems a bit of a lazy approach.
If I use the main Photo and Video apps page there are 5 specific lists (plus bundles): Edit Your Photos, Make Great Videos, Discover and Share, Make and Share GIFs, Capture Every Detail. Each section has a "See all" link, which clearly does not see all. For example, the Edit your photos section shows 78 apps and I probably have more than that on my iPad. It is almost impossible to uncover any other apps easily unless the search facility is used.

Apple often publicises the amounts of cash paid out to developers. In June this year, the total had topped $70 billion (Benjamin Mayo, 9to5 Mac). There have, however, been criticisms about the ways that apps are authorised and rejected (some rightly), so not all developers seem to enjoy the same advantages.
With the new barrier to discovering new or previously unseen apps, brought about by this app panel organisation, even fewer apps will bubble to the surface for discovery by interested users like myself. This is a disappointment and breaks what had been working reasonably well from the user perspective.
Graham K. Rogers teaches at the Faculty of Engineering, Mahidol University in Thailand. He wrote in the Bangkok Post, Database supplement on IT subjects. For the last seven years of Database he wrote a column on Apple and Macs. After 3 years writing a column in the Life supplement, he is now no longer associated with the Bangkok Post. He can be followed on Twitter (@extensions_th)