By Graham K. Rogers
---
Despite rumours about self-driving car technology or a super-Siri device, Apple works best when it is refining areas in which it already has a foothold. For a number of years, health-related technologies have featured strongly on iOS devices. Health is a $3 trillion industry and Apple is in a perfect position to capitalise on this with its strategy.
First some Updates
The biggest tech news of the weekend was related to the ransomware attack that spread to about 150 countries according to reports I saw, with several spectacular images online of building sides or widescreen operations displays all showing the dreaded message that showed the computer had been infected by the worm, that Microsoft says was created by the NSA. Fortunately, my office was not subject to the attack and there are far too many PCs here.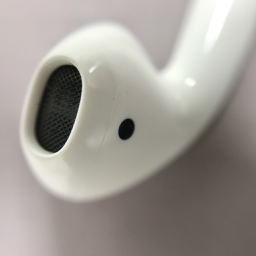 I noticed many sites mentioning the versions of Windows affected, going way back to the 17-year old XP that is still run on many devices (including legacy ATMs). Many were pleased (as I expect Redmond was) that those with the latest version, Windows 10, were not affected; but not once did I see any mention that Mac owners are not affected at all: unless they were running XP in Boot Camp, perhaps.

Some sites in the USA are reporting that the AirPods that up to now have been showing a 5 week delivery time are down to 2-5 business days. Sadly, that does not seem to have trickled down here yet and this morning they were still shown at 6 weeks for orders in the Thai online store.

There really were some updates from Apple this week: a full house for macOS, iOS, WatchOS and tvOS. iTunes was also updated The update for the Mac was a little slow, as was the Watch update, but that never seems to run smoothly. iOS on the iPhone was straightforward and I have seen no problems so far with any of them. Among the comments from Apple about the macOS update, I was intrigued to see, "Enhances compatibility of the Mac App Store with future software updates."
The downloads for iOS and macOS were installed without problem, but as usual both the WatchOS and tvOS were slow and not immediate. All was OK in the end, however.

Some late news about Singapore. A sign outside the Apple Store in Orchard Road shows that it will be opening on 27 May (Mike Wuerthele, AppleInsider).
Health and iOS
Bit by bit in the last few years, Apple has increased its commitment to user's health. It began for me with the Nike + system which created some interest with its ability to record and share performance data worldwide. The whole idea of including health data gained considerable impetus with the illness and death of Steve Jobs, but (at the risk of diminishing his involvement) there was already solid growth in the ways in which iOS devices were being used. Health was one of the areas seeing such growth.

The Apple Watch is a complement to the iPhone and data is transferred (mainly) from the Watch to the iPhone. It can monitor inputs from the user, including movement and heart rate: this especially was baked into the Watch from the outset. A number of features were added with Apple Watch 2 and the related update to WatchOS. More are expected to be announced soon.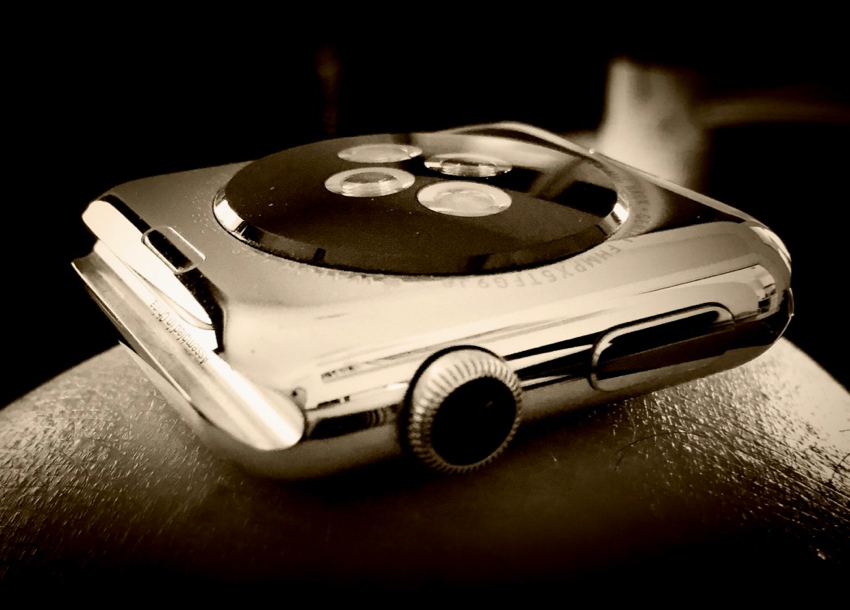 One interesting rumour involves the use of blue light (the heart rate detector uses green LEDs) to assist in detection of blood-sugar levels. This has already been examined in research and I am aware of some project work done in Thailand in this area. Some research has used Infrared light, but there have been other approaches:
Health monitoring on the iPhone and other iOS devices continues to grow and several areas, with regard to wellness and patient monitoring are being explored. When I spoke to Dr. Richard Milani last August, he was excited by the ways that post-operative care could be monitored from a patient's home, reducing costs for hospitals and the patients. He was also keen on the use of Apple's Health app and how those with diabetes could send data automatically to the physician.
I had already seen work by Dexcom outlined during a workshop at last year's WWDC that used invasive technology for constant monitoring of glucose levels via iOS devices. We may find this distasteful, but some patients (especially the young) require such continuous data tracking that this type of system is not regarded as problematic. The alternative could be far worse.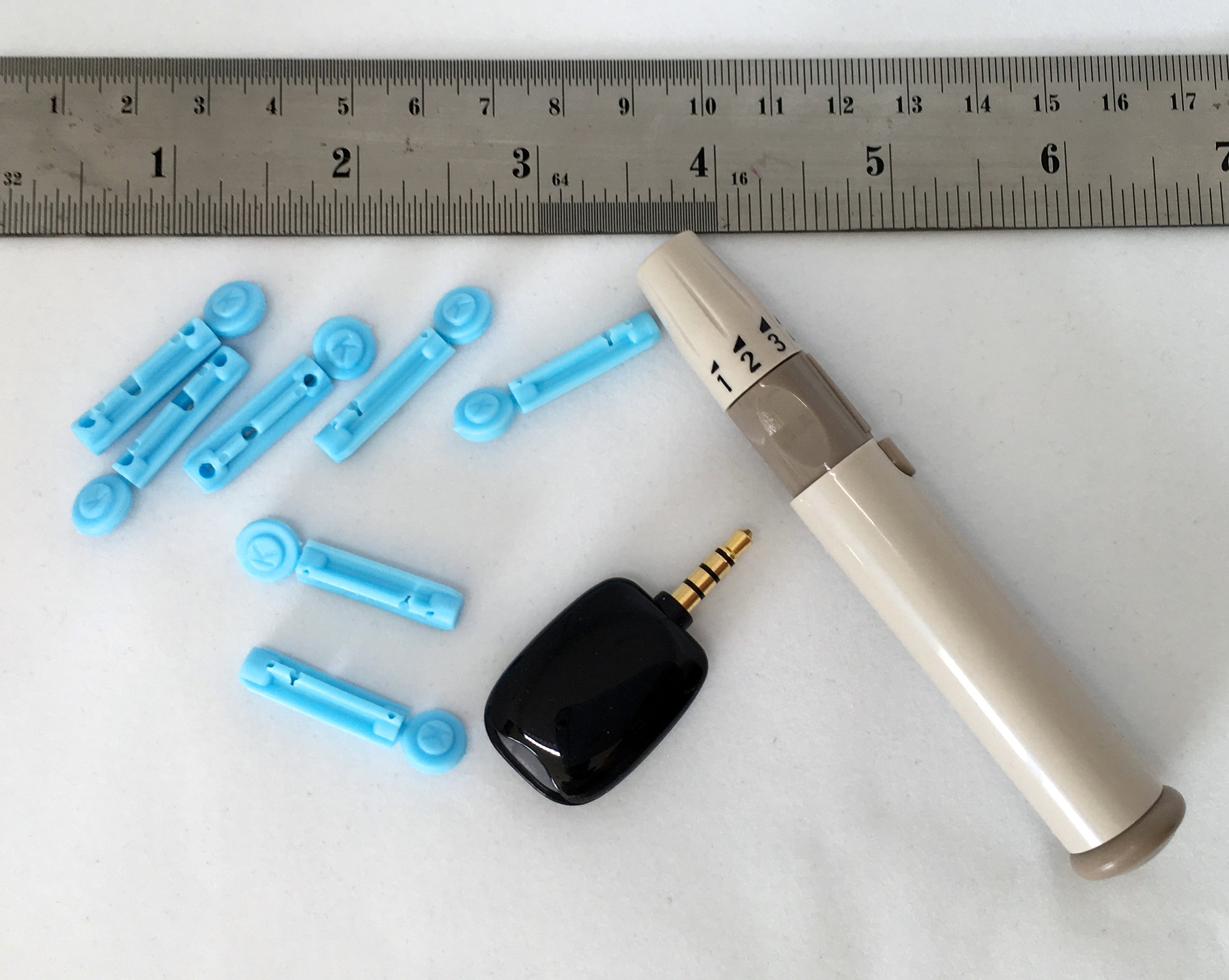 GMate Blood-Glucose System - An Basic Example of Invasive Technology

Dr. Milani was also hopeful that home tests would be of value in pregnancy monitoring, saving several visits by each woman (in many cases the family too) and reduce the time taken in otherwise unnecessary appointments.
Sleep and Health and iOS
There has been considerable research done into sleep. For several years, the university I work at has had a sleep clinic. Among other facilities, there are rooms where those with problems can stay overnight and be monitored in an effort to isolate a cause.

There have been a number of apps that seek to help with sleep problems and I looked at some of these back in 2012: Apps for Insomniacs. Of those I looked at then, only Sleep Cycle Alarm Clock and Dream:ON are still available.





Sleep Cycle Alarm, Dream:ON and Cardiogram


Apple recently added the Bedtime feature to its Clock app. This can work in conjunction with the Apple Watch and I tried this recently as the Cardiogram app which I examined last weekend can record data during sleep. I saw that my heart rate drops considerably during the night, except for the times when I wake up. Many were surprised when the developer of Cardiogram (using Apple's ResearchKit) announced that data from the Apple Watch was 97% accurate in indicating atrial fibrillation when compared with medical research.





Bedtime, Cardiogram and Health app


Apple has recently bought Beddit, a company that specialises in sleep research and which developed the Beddit Sleep Monitor app which works with their Beddit 3 Sleep Tracker. This is available in the Apple Store (USA) but not here, although I did find that Amazon would ship this here ($163.34 + $58.58 Shipping & Import Fees Deposit - 5309 baht + 2028 baht). I am not taking this up for now, but they are selling fast. There is speculation that this technology will be incorporated into some new app or feature for iOS devices.



Other Views and Input
In a sharp comment on a typical Michael Blair troll article on Seeking Alpha, steyoun wrote, "We are about to see a level of innovation in health monitoring that we've never seen before. It will combine hardware, apps, deep learning/artificial intelligence, the developer community and integration into the health care system. Health care is a multi-trillion $ industry and it's ripe for innovation and some disruption. There has to be a tipping point where the rate of health care costs start going down. Perhaps Apple wants to make a play here."

A reply to this by astout reads, "Yes this is part of an orchestrated developing narrative around health monitoring. Glucose monitoring is next. There are 371 million diagnosed diabetics in the world which they estimate is half the number of actual cases. Wake up people this is going to be huge!"

A few years ago, Phil Schiller said that what developers have been able to do with iOS apps exceeded all expectations of Apple. As time goes on, and as Apple releases more APIs, the potential for Health (and many other) areas will increase, but it is this area of Health - personal performance, wellness, monitoring - that has significant potential for growth.

Such an expansion also increases the amount of data that must be handled. In comment on LinkedIn, Bill McCabe writes about Big Data and its potential impact on Healthcare, noting that "the industry . . . has to change the way they are doing business in nearly every way in order to attain the full value and potential" available. In comments on Twitter, Marc Wilczek (@MarcWilczek) wrote, "By 2020, 33% of the digital universe (13,000+ exabytes) will have Bigdata value, provided it is tagged and analyzed."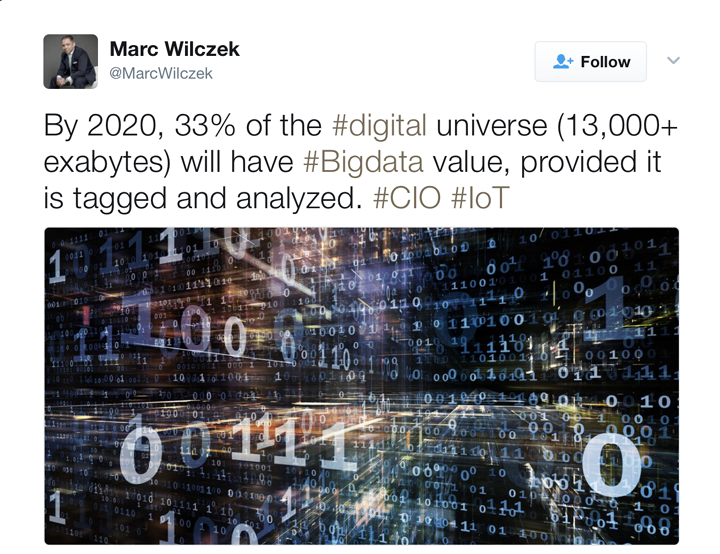 In what may not be a total coincidence, it was announced last week that Apple had also acquired Lattice Data for $200 million. Alexei Oreskovic (Business Insider) reports that some 20 engineers have joined Apple. Lattice specialises in Dark Data: "the mass of unorganized information stored in computer networks that is not in a proper format for companies to analyze or tap into" and uses AI to impose some form of order onto this.
Also commenting on this, Daniel Eran Dilger (AppleInsider) writes that the Lattice technology comes from Stanford University's DeepDive research project technology. Although some of the value of Lattice may be in voice technology, "its website also suggest potential use in analyzing data for use in Maps and self driving vehicles; HealthKit and ResearchKit; camera logic and processing as well as Internet data document search."

Watch carefully for the WWDC slide that shows APIs and features that are not outlined in the Keynote presentation itself.
Graham K. Rogers teaches at the Faculty of Engineering, Mahidol University in Thailand. He wrote in the Bangkok Post, Database supplement on IT subjects. For the last seven years of Database he wrote a column on Apple and Macs. After 3 years writing a column in the Life supplement, he is now no longer associated with the Bangkok Post. He can be followed on Twitter (@extensions_th)