By Graham K. Rogers
---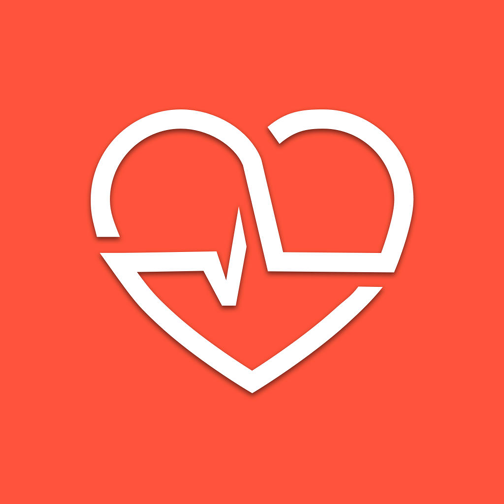 Health monitoring has become important not only in terms of personal performance, or sending data to physicians. In some cases, predictive analysis can warn of an imminent problem. Research by the developers of Cardiogram show that the Apple Watch can have a role to play in this. The app was updated some hours after this was put online: see below.
Background
I started to use Apple's Health app on the iPhone as soon as it became available, but while certain data were added automatically, I found it difficult on occasions remembering to enter the figures. Checking and entering calories eaten for example, or litres of water I drank, was tedious. Consequently I soon stopped doing this, partly because there was no motivation. I am not obsessed with personal performance and recording the minute details, although it was nice to keep track of a few things like distances walked.

Automatically recording some types of data was made much easier with the arrival of the Apple Watch, particularly heart rate and I was fascinated by the difference a flight of stairs could make to the figures. Along with distance, I was keen to keep a check on this, occasionally supplementing heart rate input from the Apple Watch (which records throughout the day) with iOS apps like Argus. This allows easy input of some data (e.g. cups of coffee) and like several others can check heart rate with the iPhone camera: useful if the Apple Watch is not available.

I noted with the Argus app a slight blip in the graph available, which matched what I had already been told by doctors: a slight arrhythmia. This was also picked up when I checked out the Qardio blood pressure monitoring device that works with HealthKit, but not by the app for the Withings blood pressure monitor.





Argus (left) and Cardiogram apps



Cardiogram App
It was reported by MacWorld (Caitlin McGarry) that the developers of the Cardiogram app (free) have found a correlation between heart data recorded by the Apple Watch and their own ResearchKit-based study. I was intrigued and downloaded the app. The Apple Watch app was also installed. After registering using email (Facebook and Twitter are also possible), I gave permission for it to access the Health app and use data from that. A good display of daily heart inputs are shown in Cardiogram with highs and lows. A daily summary in text is shown below the graphs.





Cardiogram Displays on Apple Watch


On the Apple Watch I allowed continuous recording. Apple's own heart monitor records during the day too. The Cardiogram display on the Apple Watch shows a clear graph of the heart rates recorded. Several graph options are available by tapping on the screen. On the iPhone there is now much more data. For example, there are 12 readings for 12:45 today and there are now hundreds of recordings for the rest of the day, ranging from 48 up to a phenomenal 215 for a tiny period. The time coincides with when I put the Watch back on after a shower and the green lights were displayed even though it was not on my wrist. Other highs during the day are still sending me warnings.

While the Health app just has data, the Cardiogram app presents the information in different ways allowing for a more personal analysis. Peak events are displayed and I am able to tag a reason, such as exercise, eating, stress (and others). A user can also add personal tags.



Comments
So far Cardiogram has not given me any warnings about performance apart from the marked high readings. The app allows me to have more complex information to hand regarding what I am up to during the day. I did find that some of the inputs on the Apple Watch activity display had far higher inputs for Movement (calories used) and Exercise than are normal as I allowed the app to record all of the time. I will adjust my targets upwards rather than give me false expectations. I have not suddenly become super-fit or super-active.

While those like me who are a little (or more) past middle age will find it useful to be made aware of risk and performance, this applies to younger people as well. While some are keen to monotor daily performance for health and fitness, each year many who engage in sports (including some quite young people) die because of conditions they (or their families) were unaware of. Checking and finding out is useful for all ages and I would urge anyone not to take good health for granted. As part of setting up this app, I opted in to the mRhythm HealthKit research study.



Update
Cardiogram was updated to version 2.6.2 a few hours after I put the original text online. Changes included:
More fixes for data sync and refresh
Suggestion to quit and refresh app if "stale data" is still being seen
Update graph rendering library
Graham K. Rogers teaches at the Faculty of Engineering, Mahidol University in Thailand. He wrote in the Bangkok Post, Database supplement on IT subjects. For the last seven years of Database he wrote a column on Apple and Macs. After 3 years writing a column in the Life supplement, he is now no longer associated with the Bangkok Post. He can be followed on Twitter (@extensions_th)