By Graham K. Rogers
---
This week Apple announces its Q2 2017 Financial results so the outline is here followed by this week's article on using iOS devices for monochrome photography and editing of images.

Selected information from the Apple press release:
The Company posted quarterly revenue of $52.9 billion and quarterly earnings per diluted share of $2.10. These results compare to revenue of $50.6 billion and earnings per diluted share of $1.90 in the year-ago quarter. International sales accounted for 65 percent of the quarter's revenue. . . .

Apple also announced that its Board of Directors has authorized an increase of $50 billion to the Company's program to return capital to shareholders and is extending the program timeframe by four quarters. Under the expanded program, Apple plans to spend a cumulative total of $300 billion by the end of March 2019.

"We generated strong operating cash flow of $12.5 billion and returned over $10 billion to our investors in the March quarter," said Luca Maestri, Apple's CFO. "Given the strength of our business and our confidence in our future, we are happy to announce another $50 billion increase to our capital return program today."

As part of the latest update to the program, the Board has increased its share repurchase authorization to $210 billion from the $175 billion level announced a year ago. The Company also expects to continue to net-share-settle vesting restricted stock units.

The Board has approved a 10.5% increase to the Company's quarterly dividend, and has declared a dividend of $0.63 per share of the Company's common stock, payable on May 18, 2017 to shareholders of record as of the close of business on May 15, 2017.


Apple is providing the following guidance for its fiscal 2017 third quarter:

revenue between $43.5 billion and $45.5 billion
gross margin between 37.5 percent and 38.5 percent
operating expenses between $6.6 billion and $6.7 billion
other income/(expense) of $450 million
tax rate of 25.5 percent
The revenue was within Apple's guidance, but some already see this, a fall in iPhone sales (reported elsewhere) and other factors as negative for Apple. Increased dividend, increase in the share buyback program, increase in Apple's cash reserves. We expect the share price to drop. Apple is doomed.
Now back to normal ideas. . . .
Background
Even as child I liked photography, but in those days the cameras I had access to were cheap, plastic devices. I could occasionally produce a good photograph out of this limited equipment. At that time, black and white film was almost universally used and it wasn't until much later that I flirted with color film.

Digital was a different matter and the camera records data so that is part of the file, with some exceptions. In the last couple of years I bought an older Hasselblad. I use that from time to time - only with black and white film - but I am really just experimenting.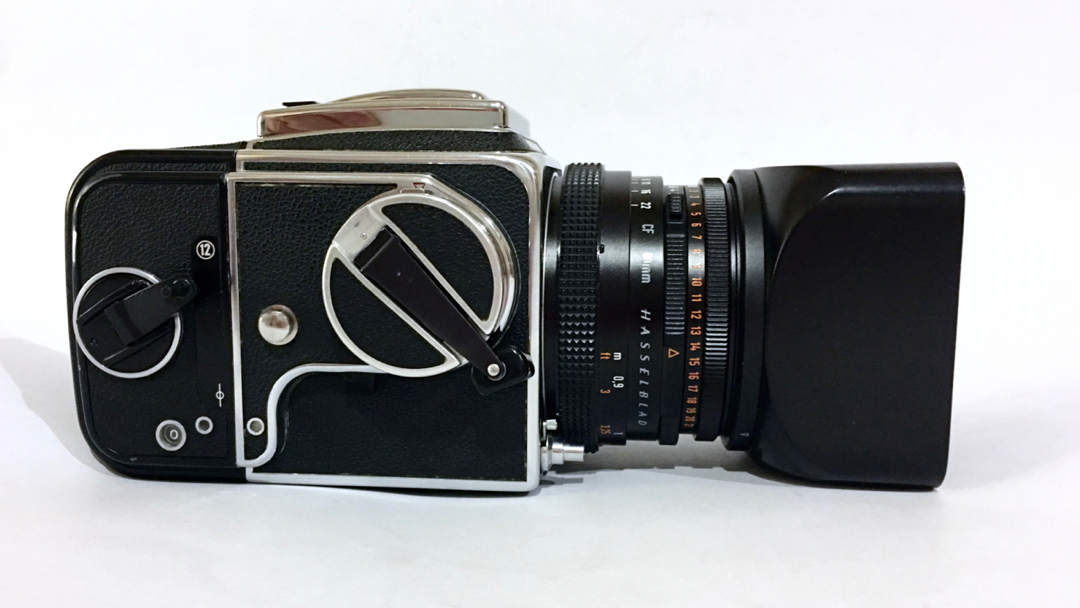 Although I have had a series of DSLR cameras, like many others, most of my output is from the iPhone these days. As each version appears (including the "S" years) the camera and its software has improved, with some professionals now using the iPhone more often. My current choice is the iPhone 7 Plus with its two lenses, giving me more flexibility with input possibilities.
Software has improved considerably over the years with Apple's Photos giving the user a good set of tools for on the road editing, but why this still doesn't have White Balance or Sharpen irks me.
The Black & White output of Photos uses red, blue and green filtering to adjust the image, but third-party software allows much more, either via the More option in Photos, or with standalone apps. One of these, which I was going to include here, Camera Noir, had a simple Hi, Lo, Medium interface so was quite easy to use.
It disappeared for a while but I was able to reinstall it later, but with iOS 10.1 on the iPhone 7 Plus it opens but does not work. For a number of reasons, developers fail to maintain their apps sometimes and this does no one any good.
Lenka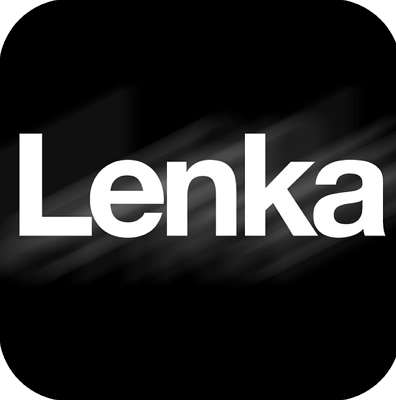 A simple B&W app that I found a couple of years ago when I was on vacation in Malaysia, is Lenka. This is for taking photos only and there is no access to Photos library. The app opens with a nicely balanced monochrome screen image and a photograph may be taken with no further adjustment. The device flash light can be turned On for additional lighting.

Intuitive sliders are available to control input if wanted: exposure, contrast, tint and (manual) focus. These are not totally necessary, although tint is interesting. JPEG file size (3012 x 4032) is 1.6 - 2MB but no metadata (location, time) was recognised by the app I use or in Photos on the Mac.






645 Pro
Rather more complex is 645 Pro Mk III (and the related PureShot) from Michael Hardaker, a developer in South Africa. Both are capable of saving images as RAW files, which I favour, but this does mean storage can be eaten up. 645 Pro allows a number of resolutions to be used (6x6, 6x7, 645 and more), but along with a wide selection of coloured filters, offers users a choice of several film emulations.

There are colour films, but I set this up with the monochrome types available (F4, T3, H5, X1, O+) with my favourite being A2 which gives a satisfying creamy output. I have set this up to take bracketed shots (High, Low, Medium) and each of the images (that appear as TIFF in Photos) is just over 30MB. Some quick culling may be needed here.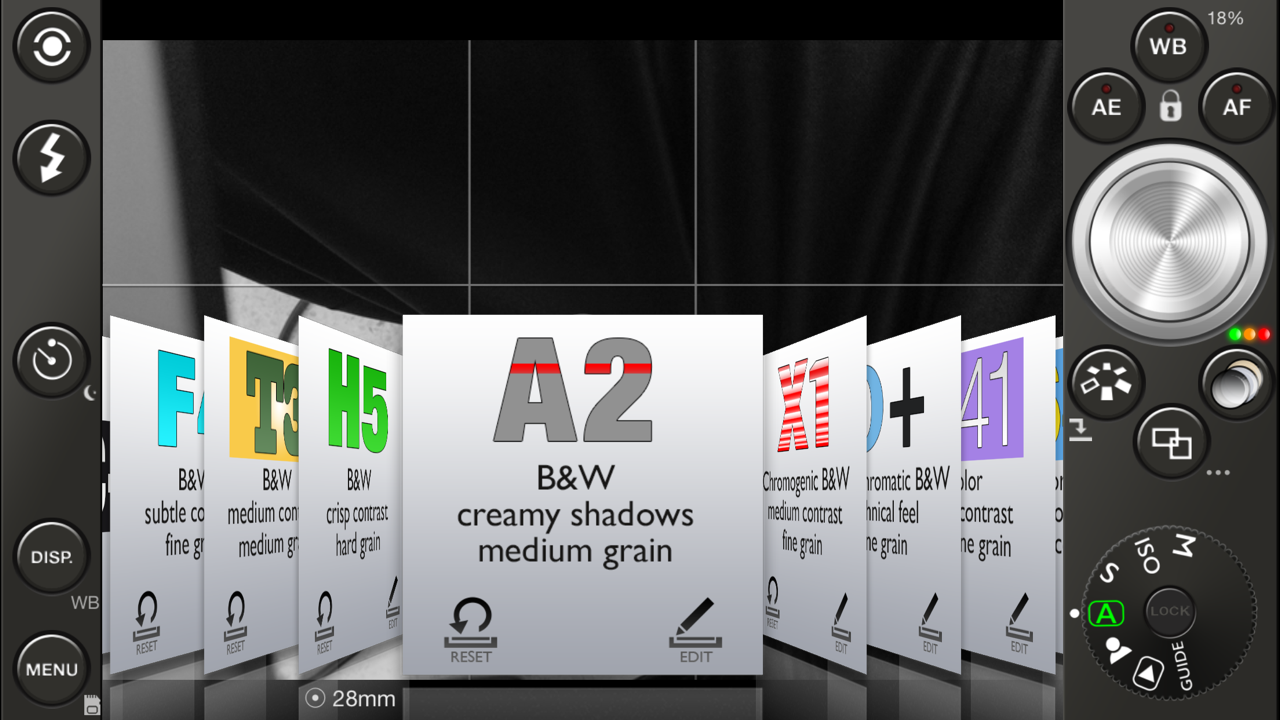 Controls and settings mean that this is a highly tunable app and some good output can be had. This is not point and shoot and it is worth taking time setting up a shot. I liked Michael Hardaker's early apps (6x6 and 6x7) that took medium formats as their guide and as a result started investigating film cameras after several years absence, eventually picking up my Hasselblad 500C/M CHECK.
Black Cam
645 Pro Mk III is a camera app. Some apps are both for taking photographs and for editing images in the Photos library. One of these is Black Cam. The process of creating or editing an image is similar for both. With the camera option, the user has available a selection of 30 preformed filters, which may or may not work in certain lighting conditions.

Like many, these are worth playing with if the user has time. Among the 30 are 5 that are specifically designed to filter out specific colours (red, orange, yellow, green and blue).

Some editing controls are available but are hidden away. They can shown by tapping a small + icon. These include sliders for exposure, brightness and contrast; vignette (On/Off); Crop (normal frame or square). There are also options to include a watermark and to save images in PNG format.





Black Cam and Black (Right)




Black
Black is a simple app that applies filters to an image chosen from the Photos library. Once the image is selected, from a slightly odd display of library albums in Black, the default edit is "Greyscale". The other 10 options are each specific film types, such as Lomography Lady Grey 400, Ilford HP5, and AGFA APX 400, as well as some expired types giving unique output.

The finished image is saved to an app library from where it can be exported in several ways, including to the Photos library and social networking sites. The interface, including that initial image selection is slightly unusual.



Noir Photo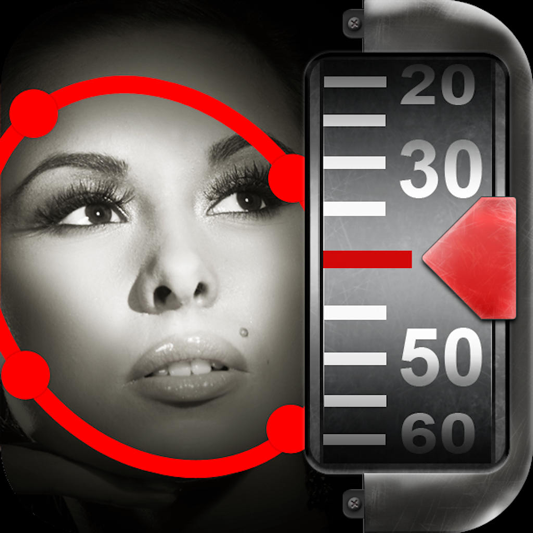 A long-time favourite of mine is Noir Photo, from the icon down to the unique interface. When first opened, the main panel shows the word, Noir in a modern, sans serif font. At this stage, the screen is semi-dark. The controls are below, but not wholly visible.

An image is brought in using one of the two file buttons at bottom right (left button) and is displayed in the editing panel with an adjustable ring. As this is made larger or smaller, the area outside the image is darkened. The ring can also be dragged to different positions within the editing window.

The center of the three scroll wheels below controls the levels of light inside this ring. To the left another scroll wheel controls light outside the ring, while the scroll wheel on the right is used to adjust overall contrast.





There are ten other controls. The four to the right of those scroll wheels are used to apply a specific tone to the image: sepia,greyscale, blue tint and a green tint. Each of the other 6 mini panels applies one of those tints, but also includes an adjusting ring.

With some judicial use of the rings and scroll wheels some fine adjustments can be made to each image, although the adage, Less is More, certainly applies here. A completed image may be saved or exported using the right side button at bottom right. As well as the library this exports to a number of apps including Mail Messenger and social networking sites. Size options for Mail range from Small (38.3KB) to Actual Size (1.9MB).



Dramatic Black & White
Until recently, Noir was one of the few apps I have that used the adjustable ring for fine-tuning image editing, but this is also used by Dramatic Black & White, which also uses presets and other slider adjustment options. If the user takes a photograph with the camera it is shown in an editing window straight away and is handled in the same way as images brought in from the Photos library.





There are three groups of preset filters (Black & White, Dramatic B&W and Infrared), along with sliders to adjust Tone, Soften-Sharpen and Contrast. That Tone slider also has a box for the user to select the color cast. Other sliders control the Black & White inputs, although many of the adjustments that can be made are rather subtle.

I found that the editing of images needed some care with selection: some images just do not work well in monochrome. Perhaps the best results came from landscape images, particularly those with cloudy skies, and from faces.



TinType
It would be remiss of me not to mention the novelty app, TinType by Hipstamatic which uses the conceit of old tin boxes to export a deliberately flawed image either from a photograph, or from one selected by the user from Photos. Although this also has colour output, the monochrome option - if the right input photograph is used - has a particular charm.

The interface is like an older camera and when a photograph is taken, there is a satisfying hiss and click as the shutter closes. Images may be in monochrome, faded colour or a faded sepia. A slider adjusts grain while another cleverly changes the depth of field. If a portrait is taken there is an eye intensity control.





The app produces some really interesting output with an antique feel to the images. Even a modern scene can be looked at in a new way when this app is used. An image may be saved as a Version or as a new Copy. The file size is slightly smaller and metadata is not retained.



HyperDither
Although these apps are all for iOS devices, I recently found an app for the Mac that produces an interesting output style. It also has an unusual history. HyperDither is a free app from Tinrocket who also developed Waterlogue and a new release last week, Olli.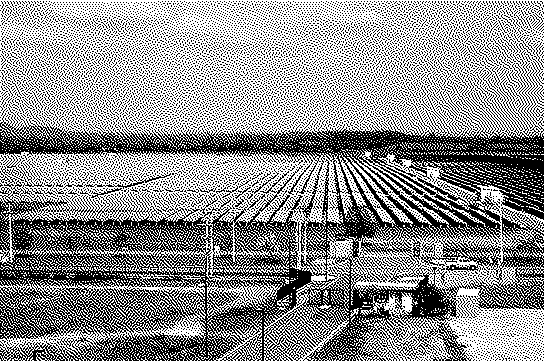 The app produces monochrome images on the Mac, but in a style that is reminiscent of what used to be displayed on the earliest Macintosh computers back in the mid-1980s. The software uses the same dithering routine originally developed by Bill Atkinson for early Macs and Tinrocket asked him about this. From the information they gleaned, they were able to incorporate the techniques in the app.
Graham K. Rogers teaches at the Faculty of Engineering, Mahidol University in Thailand. He wrote in the Bangkok Post, Database supplement on IT subjects. For the last seven years of Database he wrote a column on Apple and Macs. After 3 years writing a column in the Life supplement, he is now no longer associated with the Bangkok Post. He can be followed on Twitter (@extensions_th)