By Graham K. Rogers
---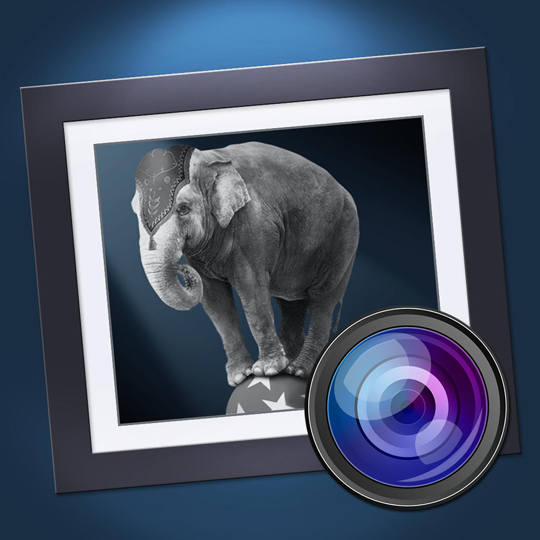 There are so many apps available to users of iSO devices that some are missed. Once in a while, discovering such an app, even though it may have been around for a while, is rewarding with the fresh ways in which it might allow a user to edit images. Dramatic Black & White fits that description for me.
Outline
I am constantly surprised by some of the photo apps I keep finding in the iTunes App Store. For many of these, unless they capture the imagination of users and the attention of reviewers, such as Prisma did not so long ago, some great work by developers is lost, waiting to be found. With the Thai App Store, some of these older gems might appear in a Favourites listing. I have found a few there that I have liked.

What I often do is follow the apps that "Customers also bought" shown beneath an offering, sometimes going down this rabbit hole three or four levels until there is a surprise, or at least something worth spending some time with.

This week I had a long look at Dramatic Black & White, an app that was first released in 2011 and I wondered how I had missed this. This is priced at 99 baht here ($2.99). I am a lover of monochrome output so have a number of apps that allow me to take photographs or manipulate images already in the Photos library to produce the best effects.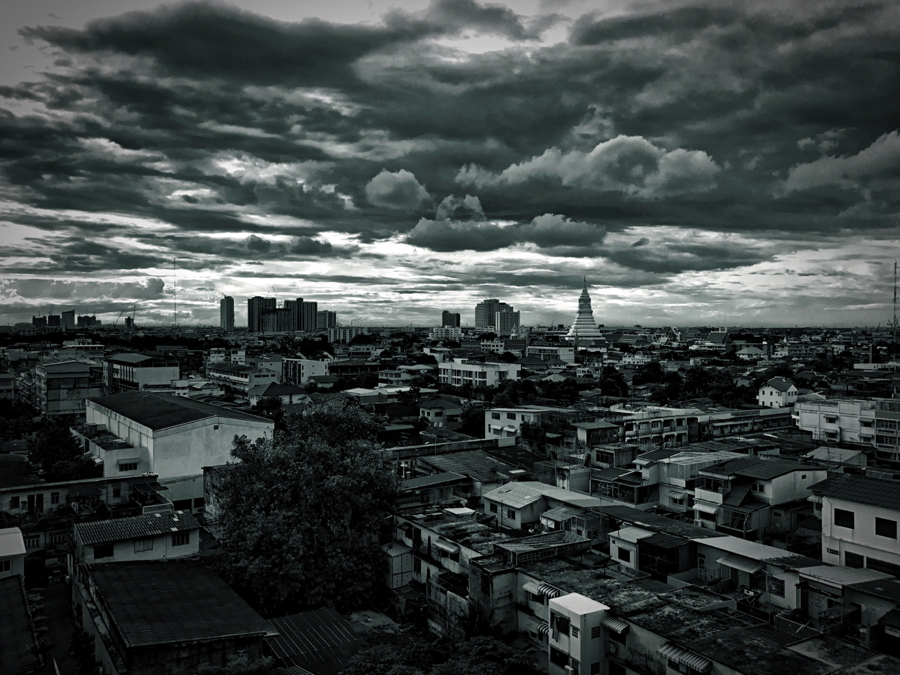 Dramatic Black & White
After an opening image, there is a fairly bland screen. The main grey area will be used for photos being edited and most controls are greyed out apart from "Get Photo" and "Info" at the bottom of the screen: this accesses an outline of the app, with some clear explanations of how the app works. Above these icons is another set of editing controls. When "Get Photo" is pressed the user is given the choice of camera input or loading an image from the library.

As soon as an image is brought in, it is changed to monochrome and an adjustable ring is shown. Outside the ring is darker, but the ring can be moved using the adjuster points round the outside and in the center. it is worth playing with this to give oneself an idea of how this works.

The controls at the top and bottom are live once an image is displayed. At top, these are (left to right):
Toggle control to view original image
Zoom
Undo
Roll the dice - a random adjustment from the several available.
At the bottom are the more important controls for manipulating the image. Alongside the "Get Photo" icon is Crop. This has two settings: Custom, allowing the user to adjust the image with the drag controls; and Square. When Crop is being used, the image is displayed in its original colours. A Save icon places the new version of the image in the library, but on the same date, so it appears alongside the original. Metadata was preserved.
The last icon in this group, Share, has a large selection of options. As well as social networking sites, there are export options such as email and Send to, allowing output to be used in other iOS apps installed. A Save Preset option allows users to retain a set of complex editing options: useful if one wants to repeat the effect. I tried to post images to Facebook directly from the app but both times this failed, although a Twitter posting was fine.
Detailed Editing
A more complete set of editing controls is displayed above those 5 main icons. When working on an image, the Home icon is live. The other icons are:
Star - this has three groups of presets each with between 10 and 14 filters:

Black & White (12)
Dramatic B&W (10)
Infrared (14)

A 3-line edit icon reveals sliders for Tone, Soften-Sharpen and Contrast. The Tone adjuster also displays a small window showing the color cast; but tapping on this displays a larger panel that allows the selected color to be adjusted in three ways: a main panel, a scroll panel to the side and RGB sliders beneath. As any of the alternatives are used, the sliders move to show the RGB levels and a bar at the top displays the selected color. The tinting transmitted to the edited image is quite subtle.

A Black and White control, indicated by a face silhouette allows adjustment of the black and white qualities of the image with sliders:

Red, Green and Blue sliders (again, changes to the image are very subtle)
B&W Strength
Grain Strength - the slider also has a panel to allow for quick selection of type of grain

Spotlight icon allows the amount of external darkening (or inner light) to be adjusted. This uses a slider and two buttons (Spotlight and Remove). A further button resets the image editing to default.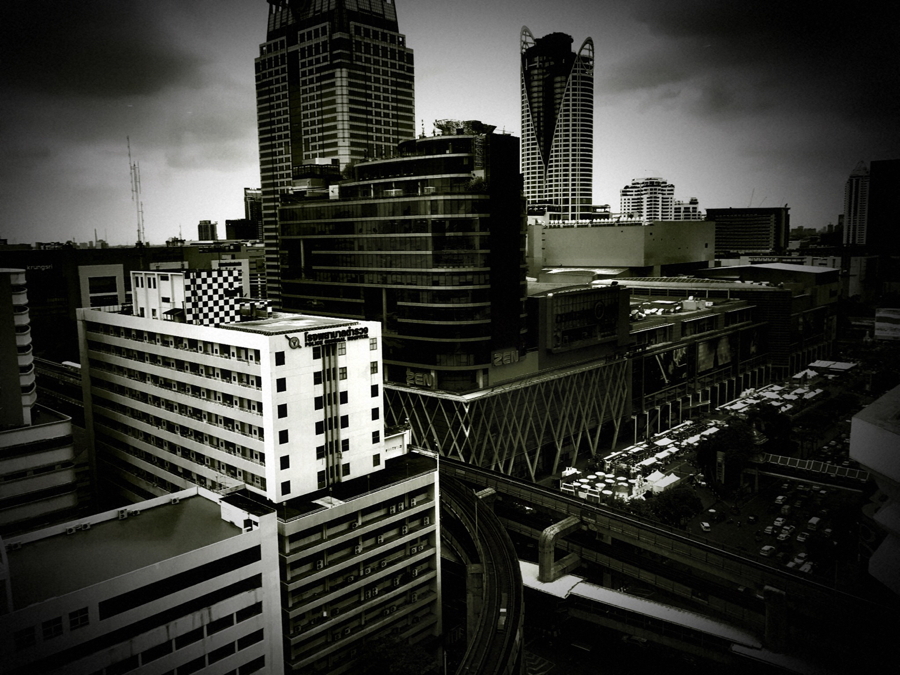 Comments
The app, allows users to produce some quick black and white effects with a good range of presets, but also provides several tools so that more thorough editing adjustments (which may be saved as user Presets) may be made. As well as the iPhone 7 Plus, I tried this on an iPad Pro and the larger screen made editing and viewing the images somewhat easier. Some of the effects possible with Dramatic Black & White, particularly when skies are cloudy, or with faces, can be quite satisfying. This app is highly recommended.



See also:
HyperDither: Useful Free App for Producing Dithered Images on the Mac
Olli by Tinrocket: Hand-drawn-styled Output of Still and Moving Images from the Developer of Waterlogue



Graham K. Rogers teaches at the Faculty of Engineering, Mahidol University in Thailand. He wrote in the Bangkok Post, Database supplement on IT subjects. For the last seven years of Database he wrote a column on Apple and Macs. After 3 years writing a column in the Life supplement, he is now no longer associated with the Bangkok Post. He can be followed on Twitter (@extensions_th)