By Graham K. Rogers
---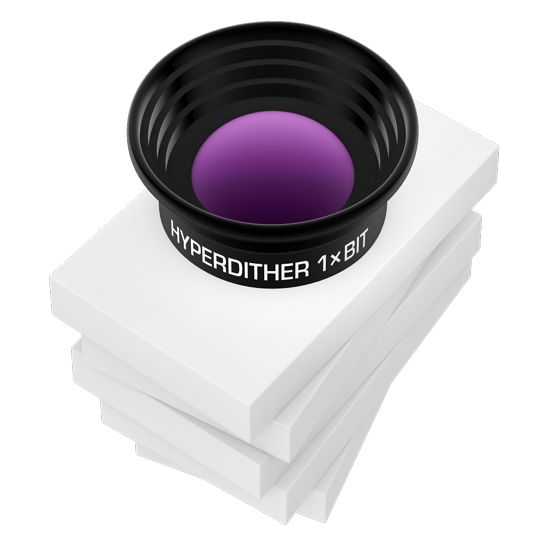 I have liked the iOS apps from Tinrocket for a few years, starting with the excellent Waterlogue, which despite a few newcomers, in my opinion still puts out the best images of the type. I was looking for some information on the Tinrocket site and noticed an app I was not familiar with.
HyperDither is an app for the Mac rather than Tinrocket's usual iOS offerings. It turns color or grayscale images into 1-bit black and white. This is what I thought of as thresholding, but dithering is slightly different and the output still shows some of the subtleties of the original image. The software uses the same dithering routine originally developed by Bill Atkinson for early Macs.
When opened, the app displays a small panel into which an image can be dragged. In was also able to use the Finder to select an image. Processing is instant, so the end result can be seen right away, but with the panel size on my MacBook Pro, only a tiny part of the photograph was shown. I was able to change this by dragging the bottom right corner across the screen.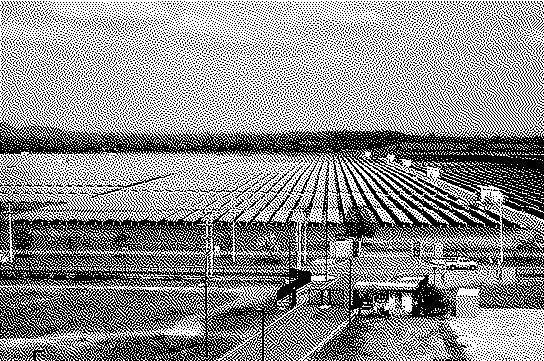 A view panel also allows the size to be changed from 12.5% to 200%. There are also key commands for these size options with Command + 1 for 100% and Command + 2 for 200%. 12.5%, 25% and 50% use the Command plus 1,2 or 3 keys respectively.
Contrast was applied automatically when the image was opened, but that can be removed. Sharpness may be added (and then removed) as well. These changes need to be rendered so are not instant.
An original 2.5MB JPG image was unaffected by the editing I did, and when exported as a PNG image (there are no file options) was 923KB with the same 4032 x 3024 size (that is 56" X 42") as the original. Although there is an option to batch process a folder of images, I was unable to make this work with TIFF, PNG or JPG images. I found the dithered results were better when using a smaller image. That larger image (above) was still bright and sharp after processing.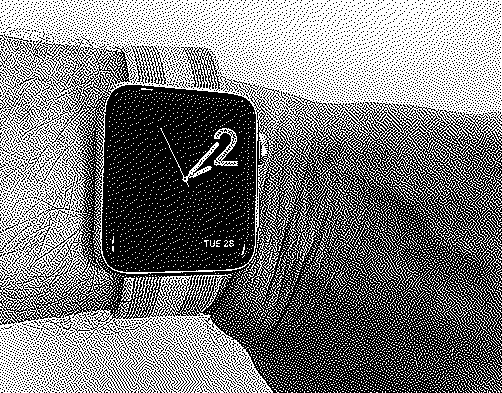 This is an interesting little app that is available for free via the Mac App Store and like some of the best software, HyperDither has one job and does it well - at least for single images on my computer. The app is now at version 1.4.1 and has been available since May 2016. It is compatible with OS X 10.7 or later. I used this on macOS 10.12.4.
I look forward to what Tinrocket has to offer next. . . .
Graham K. Rogers teaches at the Faculty of Engineering, Mahidol University in Thailand. He wrote in the Bangkok Post, Database supplement on IT subjects. For the last seven years of Database he wrote a column on Apple and Macs. After 3 years writing a column in the Life supplement, he is now no longer associated with the Bangkok Post. He can be followed on Twitter (@extensions_th)