By Graham K. Rogers
---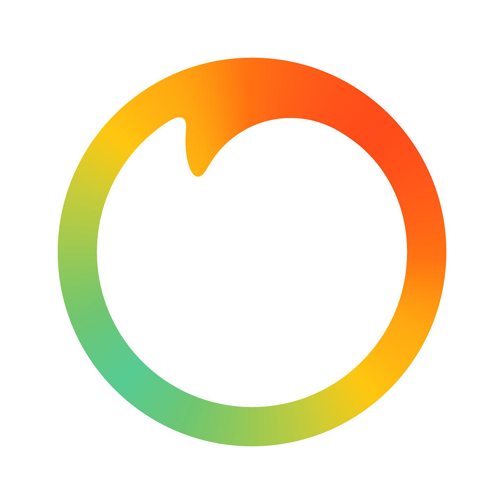 Outline
One of my favourite image-manipulation apps is Waterlogue from Tinrocket. I also have good feelings towards other apps from this developer, including This and Popsicolor. I also found that Tinrocket has developed HyperDither: an app for the Mac platform that produces dithered images reminiscent of those on the earliest Macintosh computers. Just released by the same developer in the last few hours is Olli by Tinrocket, an iOS app that produces images that look hand drawn from photo or camera input. The app was 99 baht ($2.99, if my calculations are right) and there are in-app purchases available.






Olli by Tinrocket
When I first opened the app the display was already set for the camera (Capture mode) with the Metro filter ready-displayed. A large orange button makes it easy to take a photograph, and if a selfie is required, the icon for that is alongside. To the right of the camera button is an Export icon. Beside Capture is access to Styles: a series of filters that are limited in the same way that the rich possibilities of Tinrocket's Waterlogue allow a good range of possible output choices to the specific style that the app is designed to use. There is a lovely subtlety about some of these filters.





Within the available output options are three packs that the user may download. The first of these, Cinema, is free and I tried this immediately. Two others are Swiss (Max, Sophie, Lars and Tipi) and Mercury (Perry, Alma, Lida and Obie) were 35 baht each ($0.99) that it seemed pointless not to download them.

It seems a bit of a waste of time to keep switching from Capture to Styles just to scroll through available filter options, but Tinrocket thought of that. When any style is displayed, scrolling left or right will show all the other filters one by one. There is also a lovely additional feature accessed through a Manage icon at the end (right) of the filter icons in Styles. Touching any one of the styles will allow it to be moved up (or down) so that a user's favorite styles may be reached easier.

I was disappointed that I was not able to apply any of the styles to images that were already in my Photos library; but Tinrocket has another string to this bow in that, by holding the camera button down, the app records a 10-second video either using the rear or the selfie camera. Despite the 10 second limit, it must be considered in some competition (or at least overlap) with Apple's recently released Clips app; but there is room for both in my toolbox.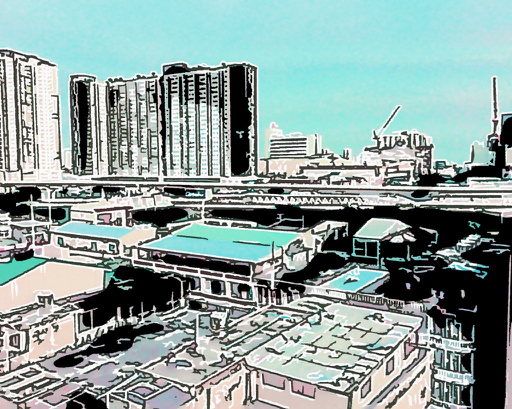 Olli by Tinrocket - Image from iPad Pro
Exporting and Comments
When I created any still or moving image with the app, it was immediately saved in the Photos library. The size for the photographs was 1920 x 2400, giving a file size for the JPG of just over 900 KB. There was no GPS data with this, nor any other metadata (time, camera). Another image taken at the same time was just over 1MB, while another was 1.47 MB. The diferences might be due to the different colour use of each filter. An image made using Waterlogue did have metadata (but not time or location).

The app is not optimised for the larger format of the iPad, but I tried it on the 12.9" iPad Pro where it worked just as it does on the iPhone. Images produced were identically sized to those I took on the iPhone. The 10-second video was some 4.6 MB, recorded at 14.9007 fps and sized at 720 x 900. While there was no location, the camera was shown (wrongly) as iPhone 6s in the metadata app I used. I was using the iPhone 7 Plus.





The Export icon allows images (and video) to be sent to the Library (automatic anyway) and to Instagram or Messages. It also allows the video to be exported as a GIF or a Live Photo (no sound) . A "More" option allows other options depending on user settings. A photograph may be exported to Instagram, Twitter, Facebook, Messages and other options.

This is not an app for high-level photography and is intended for the modern types of output: producing quick, images with special styles for sharing on social media sites or for one on one sharing with friends. I particularly liked the 10-second video option as this is just the right length for a short communication.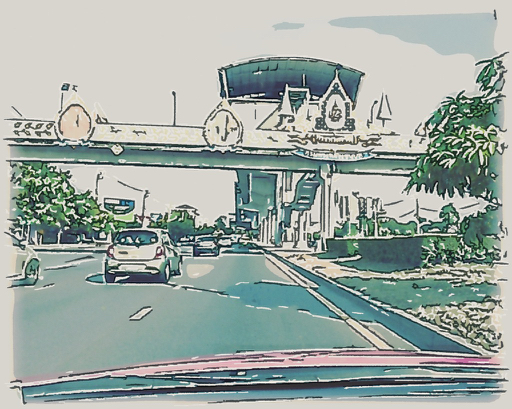 I do see ways in which improvements might be made for future updates, such as access to the twin lens options of the iPhone 7 Plus, and the ability to manipulate photos already in the Photos library. As I tried the app I was quite excited by the types of output I was able to produce. I am sure others will feel the same.
Graham K. Rogers teaches at the Faculty of Engineering, Mahidol University in Thailand. He wrote in the Bangkok Post, Database supplement on IT subjects. For the last seven years of Database he wrote a column on Apple and Macs. After 3 years writing a column in the Life supplement, he is now no longer associated with the Bangkok Post. He can be followed on Twitter (@extensions_th)