By Graham K. Rogers
---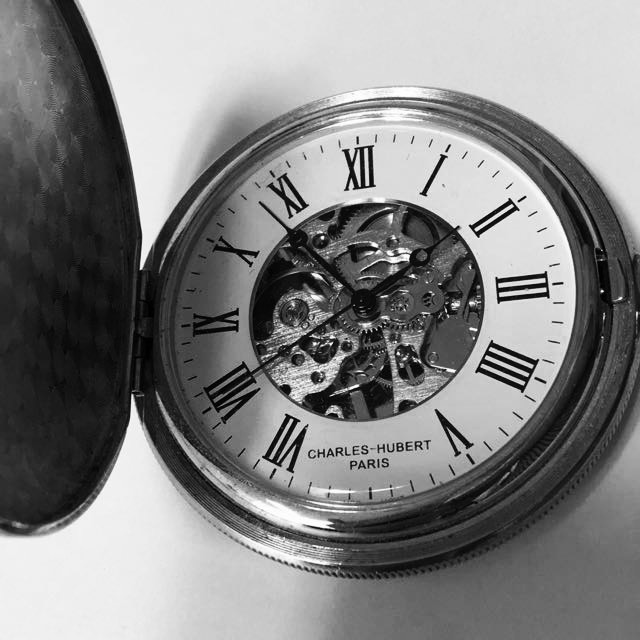 I have been critical in recent weeks of local retailers who, in my opinion, have not adequately responded to the arrival of computers with USB-C ports. Of course I am referring to the end of year arrival of Apple's latest MacBook Pro computers but there is more than that to the situation.

Although the latest MacBook Pro models were announced in October 2016 (I had access to the 15" model in November) and my own 13" version arrived mid-December, it should be remembered that the fairly successful MacBook was released over a year before. I reviewed the 12" version in early July 2015: some 18 months ago. That is still with me and I use it regularly because of its weight (although the 12.9" iPad Pro is also a frequent alternative). That MacBook came with a single USB-C port plus a 3.5mm connection for headphones. When that computer arrived, Apple also made three adapters available:
USB-C to USB;

USB-C Digital AV Multiport (USB-C, HDMI and USB); and

USB-C Multiport Adapter (USB-C, VGA and USB).
In the year and a half since that Mac appeared, and in the couple of months following the arrival of the MacBook Pro here, the availability of suitable accessories has been pathetic. It should also be noted that Dell and HP also have computers that have these USB-C ports, not just Macs.

Apart from the original Apple adapters few suitable cables or hard disks have been on sale here, while the internet is rich in cables, connectors and disks (rotating and SSD). I also bought (online) an Apple USB-C to Thunderbolt adapter. By the time that arrived a few days later they were finally in the shops here too. I bought a USB-C to Ethernet cable online as well, simply because it was there. I have still to see that here.

Right at the end of 2016 I did find a USB-C hard disk from LaCie. I have now seen this in 3 other stores and I am told it is available in one more. In contrast, the selection of suitable disks and cables online is rich. I bought two Belkin USB-C to micro-USB cables from Amazon: with shipping the price is almost doubled of course. A 275GB Atom SSD drive also on Amazon is sorely tempting, but the more suitable (for me) 575GB or 1TB Atom disks do not ship here.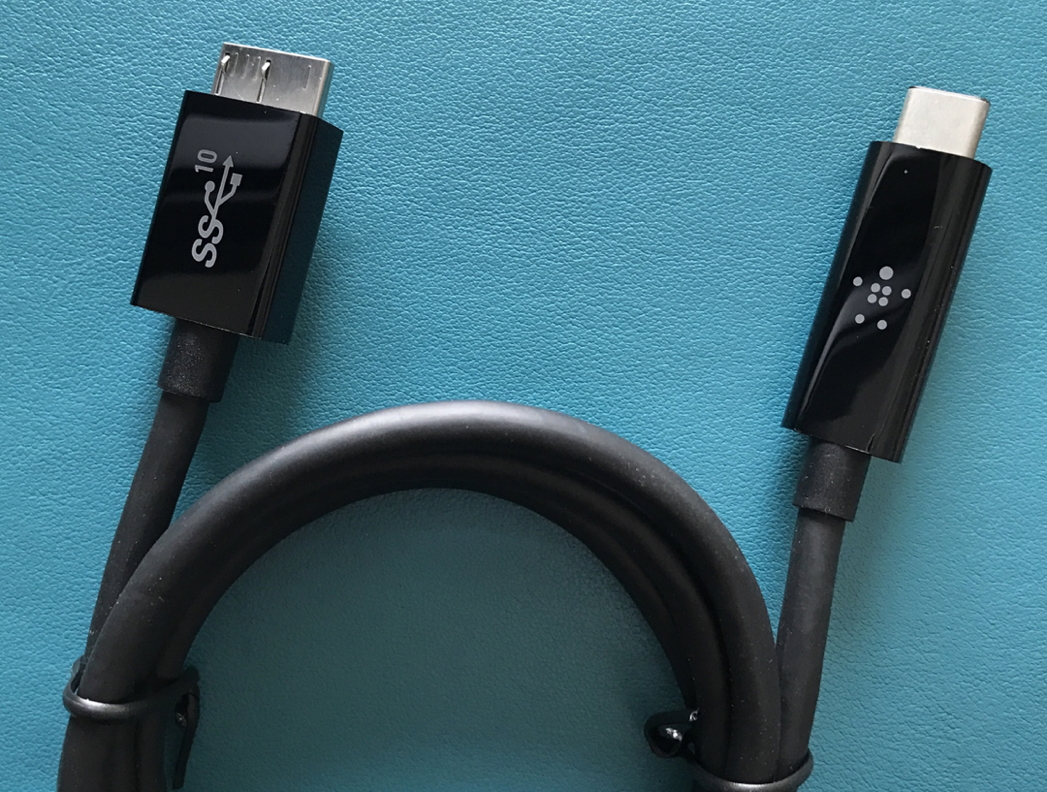 I wander through the malls in Bangkok perhaps more than I should, but earlier today (Sunday) I was in Siam Paragon and in iStudio saw that USB-C (USB 3.1) 2TB Porsche Design LaCie disk that was in other stores at the end of the year: I bought mine in Pinklao. Also in the display was a 1TB disk from Transcend (2,990 baht) and a 2TB Cal Digit Tuff disk for 7100 baht. This is $179.99 in the USA so with taxes (VAT 7%) that is 6587 baht. The 500 or so extra here is within a reasonable range (and not the thousands of baht markup of some electronics products ).

There were also several new USB 3.0 disks which I am sure will sell, as well as also the Seagate Wireless Plus disk in a rather second-hand-looking box. I tried one of these this time last year and it did not suit me. I gave it to the technician at work this week along with a couple of good (WD and LaCie) disks that use FireWire 800: I need adapters on adapters for these, but they both work still. I have simply moved on. Maybe retailers in Bangkok can catch up. I am not holding my breath.
I was tempted to buy this 2TB Cal Digit Tuff disk (at 7,100 baht) and might have done, but my experience of this company is nil (never seen these here) and I have several 2TB disks. 4TB and I may have weakened. The Cal Digit Thunderbolt Station 2 which was also there has favorable reviews from PC Mag (Joel Santo Domingo). The USA price is $199 but I did not note the Thai price (next time) as I was focusing on USB-C devices.
I am now more interested in this Tuff disk having read the quite positive review by Jeff Benjamin on 9to5 Mac who mention that the 2.5" disk spins at 7200rpm so would give faster data access. I am definitely warming to this particularly as 9to5 Mac tested it in water. I have never met a hard disk that does that before.

I now see a grand total of three hard disks in Bangkok (Heaven only knows about the rest of Thailand) that work with the newest Macs (and those PCs) with USB-C ports, but there are still no cables or adapters here, despite a new influx of accessories from Moshi, Twelve South and others. The response to the arrival of the new Macs (and other computers) that use this IEEE standard connector has been, at best, tardy.
As I have written elsewhere, I would gladly spend my money here rather than online (especially Amazon) if only there were suitable accessories available.
Graham K. Rogers teaches at the Faculty of Engineering, Mahidol University in Thailand. He wrote in the Bangkok Post, Database supplement on IT subjects. For the last seven years of Database he wrote a column on Apple and Macs. He is now continuing that in the Bangkok Post supplement, Life. He can be followed on Twitter (@extensions_th)