By Graham K. Rogers
---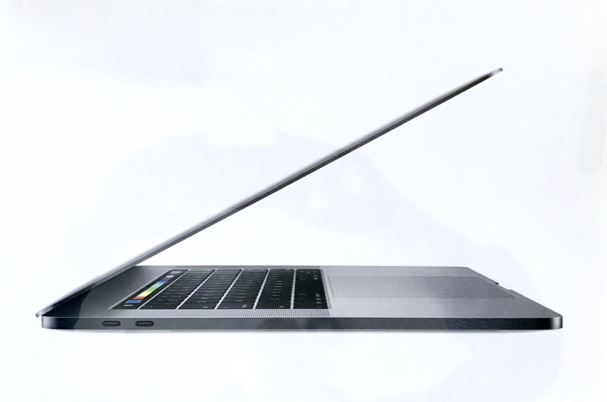 While I am waiting for the delivery of my 13" MacBook Pro, I have managed to get my hands on the 15" version of this latest Mac. I set it up and tried out its new features. My 2013 MacBook Pro feels positively old in comparison and I can hardly wait for my own new Mac to arrive.
Opening Gambit
Over the last few weeks I have read much misinformation, mostly from those who have not even seen the new Macs, let alone handled them. I was given a quick run-through of some of the major features earlier this morning, then I was left to my own devices. These MacBook Pro computers arrived in retail outlets here at the end of last week. A few are available, but supplies are constrained, which is why I am having to wait a few more weeks for my own to arrive.

Setting up a new Mac seems to be easier these days, as long as the wifi password is handy. Once passwords and authorizations are entered, the data starts rolling in. Photos did take a while, with over 5000 images in iCloud, that is understandable with local speeds. I also signed into the Mac App Store (I have a separate account from iCloud) to download some of the apps I had already purchased, then set to work.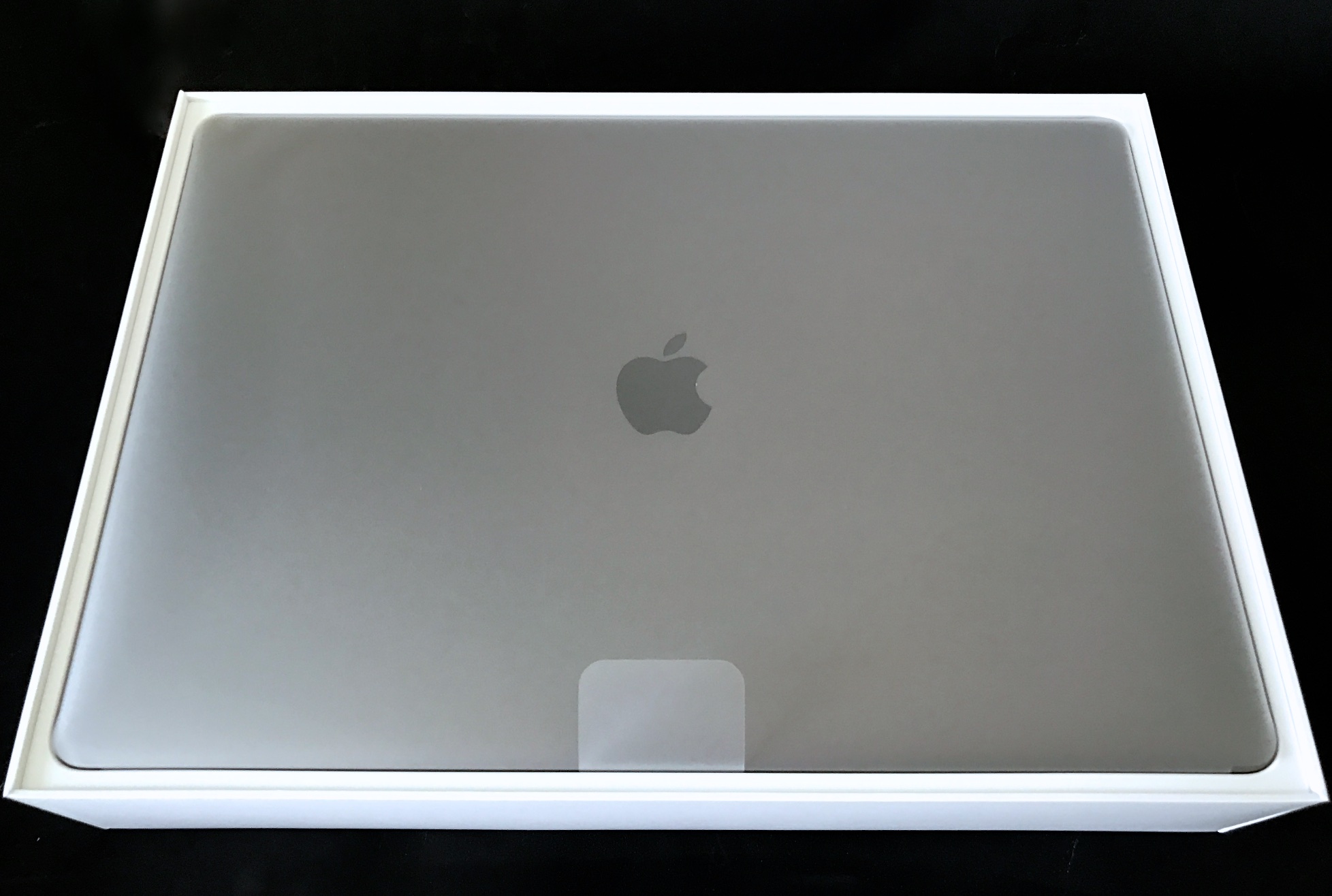 Out of the Box
The new Macs are made of anodized aluminum and come in two colors: a traditional metallic finish and Space Gray. The finish on the Mac is smooth. I have the 15" Space Gray model here and ordered the same color for my own 13" MacBook Pro which I expect in about 3 weeks. The 1680 x 1050, wide color gamut (P3), Retina display is brighter than previous displays at 500 nits. Working with images or text is easy because of the display clarity, even at two-thirds brightness. Full brightness was a little harsh in my working conditions at home. I also tried in full sunlight (it adjusts automatically) and the screen was easy to read.

The new Macs are thinner than before of course, but it initially looks as if a lot of this has been a result of the shift to USB-C. There have been other savings and the reduced footprint - a claimed 25% reduction - has also come about with the redesign of components within. This comes at a cost (in the opinion of many) as the components are not interchangeable.




Nor have they been for a while: when I bought my current 13" MacBook Pro in 2013 I know RAM could not be upgraded so ordered it with 16GB as I have done for the 13" MacBook Pro, coming soon. What I also did was to buy Apple Care (about 9 months into my ownership) and that proved an investment with a couple of problems 2 years into its life. AppleCare will be a must for me with the new Mac as well.

The new 15" MacBook Pro I am using has the 2.7 GHz i7 processor and 16 GB RAM (2133 Mhz) with 500GB of flash storage (SSD). This is the machine I wish I could have bought for myself. Along with other improvements, the SSD drives are faster (Apple claims twice as fast). There are 4 USB-C ports and the connections are said to be 8 times faster than the Thunderbolt 2 it supersedes. All four of the ports can be used for charging and the connection can be used for all current protocols (with the adapters).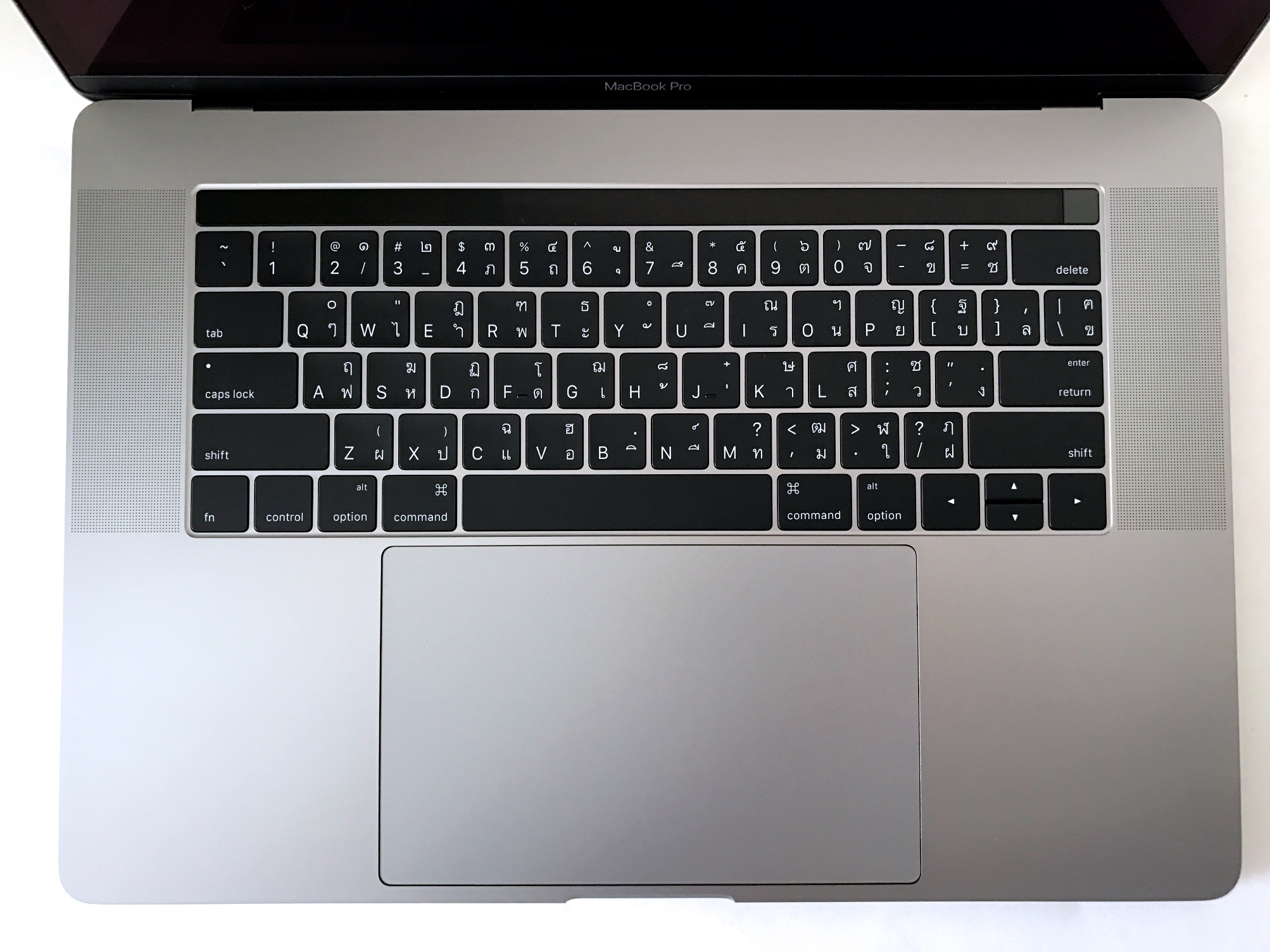 As I have been running a MacBook for a little over a year now, I already have a number of USB-C adapters. There has been some criticism over the shift to this type of connector, but as an IEEE standard, more accessory makers will shift to this type in the near future. With Thunderbolt, which is used in my current 13" MacBook Pro, Intel charges a license fee. With teaching and the wide-use of VGA connected projectors, I carry adapters for the MacBook Pro, iOS devices and for the MacBook as well as a SD card adapter for Lightning Ports. Suitable adapters are available and the prices have been reduced worldwide by Apple from now until the end of December. I suggest checking the online Apple Store first.
The 15" MacBook Pro can drive two 5K monitors and two RAID drives while editing two streams of 4K video. This is going to be more important as even my iPhone produces 4K video now and there are many more larger devices in the market. Monitors that handle 4K or 5K are thin on the ground here in Thailand. I saw one online last week for about 32,000 baht. I am told that LG should be bringing in 21.5" 4K and 27" 5k monitors soon.
The keyboard uses the same butterfly design that was introduced with the MacBook, but this second generation evolution of the key mechanism seems slightly more positive than before. The travel is still very limited (by design) but I am finding that input feels better and I am making fewer mistakes.
The Touch Pad is larger and the gestures available are good to use. Despite its size, it deals perfectly with the spurious input from my palms when I am typing: there is no input, unless I press hard on the pad and that only activates the Force Click. This feature, which was also on the MacBook - it is slightly similar to 3D Touch on the iPhone - is integrated throughout Sierra and works for QuickLook, Lookup and "various speed media controls" (which I have yet to discover).
And then there is the Touch Bar. . .
Touch Bar
Of all the features that have been introduced with this MacBook Pro, the Touch Bar has come in for so much negative press, mainly from those who have not even seen these Macs, let alone tried them.

As soon as I saw the announcement I was reminded of what Steve Jobs said in the 2007 iPhone announcement about plastic keys and the fact that they are fixed. If you come up with a great idea 6 months down the road, you cannot change the keys. But you can change the software. The solution of the Touch Bar means that developers can accommodate different actions and not be straight-jacketed by the 45-year old limits of the Function keys.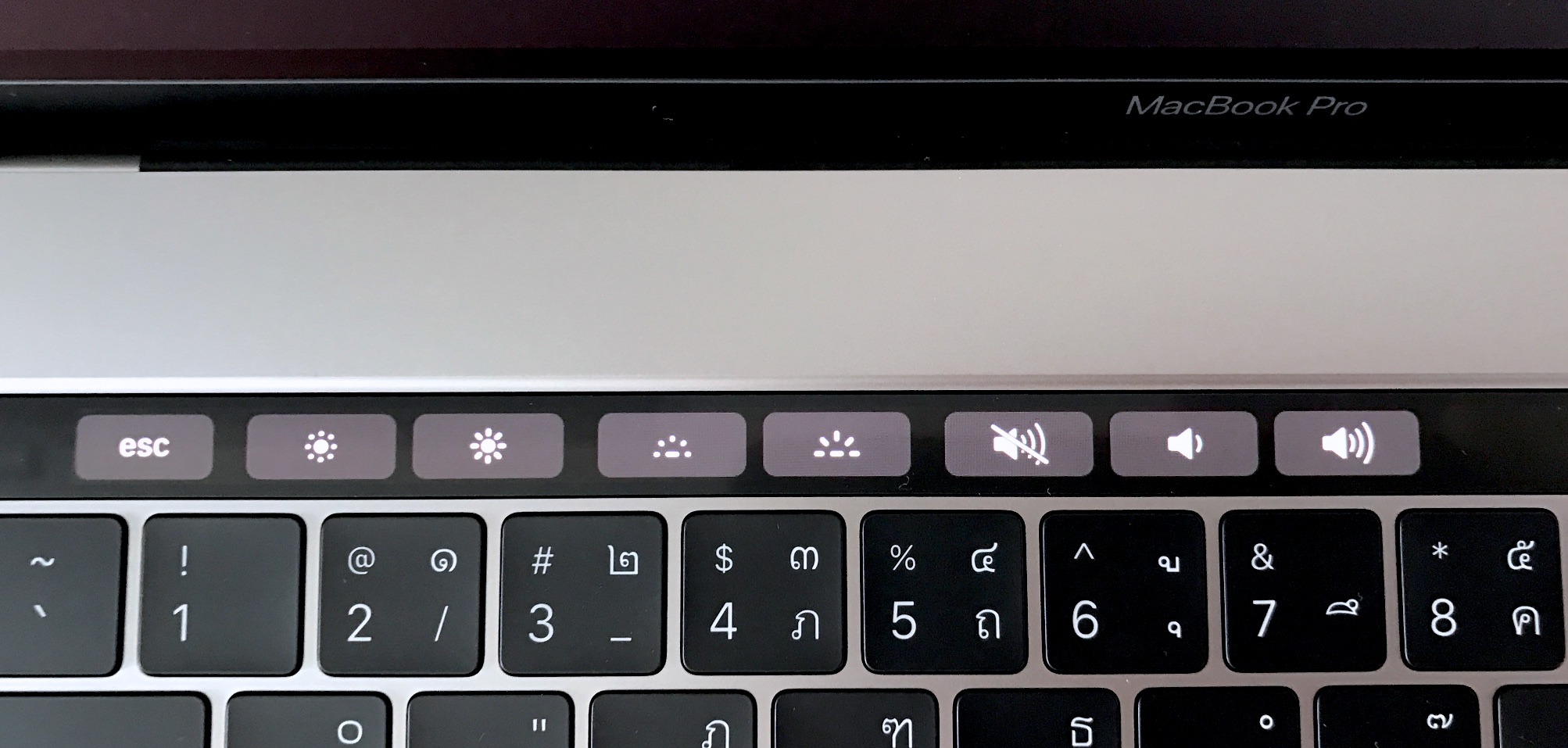 Touch Bar - Finder
And then, when I first saw the Touch Bar in operation, the idea became even more focused. All native Sierra applications support the Touch Bar. As the Finder or each application was used, so the display in the Touch Bar changed. The basic Finder display shows me an Escape (ESC) icon to the extreme left, slightly to the right of the key's position on my 2003 MacBook Pro, but this (almost) balances with the other end of the Touch Bar where Apple has placed the Fingerprint ID.
The other icons in the basic Finder display are brightness, speaker, Speaker off and Siri. Touching Brightness or the Speaker icon, expands each to a slider so the brightness or volume can be adjusted quite accurately. Even just highlighting an image on the Desktop will change the display to provide a number of specific services. Pressing a pointer next to the Brightness icon will expand the number of options in the Touch Bar.
When I press the Fn key, the Touch Bar changes to show me displays of Function keys 1 through 12 (with an ESC key). This can be changed in System Preferences >Keyboard settings along with what the Touch Bar can display. Only a couple of the Function keys have actions linked, so there is room for more fine-tuning, but already I am not missing these.

Customising the Touch Bar for Finder
The Touch bar is whatever you want it to be and there is a Customize option in the View menu for many applications, for example Safari or the Finder, although the position of the Customize menu item is not standardized. Some, like Calendar, Keynote or Photos do not have this option. When the item is active, icons can be dragged to or from the Touch Bar to tune its operations.

Touch Bar - Safari
Third-party applications may also be optimized to use the Touch Bar. There is a section in the Mac App Store dedicated to Touch Bar-capable applications. I can use Pixelmator currently, and I am told Affinity Photo will be updated soon. Those with Affinity Designer will already have this option. Microsoft will be updating Office to take advantage of this feature by the end of the year, I am told. I have seen a beta version of Excel and the Touch Bar access made for some quick adjustments, such as creating a table.

Touch Bar - Pixelmator
Within a couple of hours of starting to use the feature, it had become almost second nature to look for options in the Touch Bar than my normal keystrokes and certainly the inefficient menu commands.
Fingerprint ID
Touch ID is integrated into the power switch and as the Mac was being set up, like the iPhone, I was asked if I wanted to use this feature. It checks the ridges and whorls on the finger in much the same way as it builds the ID. This can be used to unlock the Mac when the display is off or when woken from sleep. It may also be used to make purchases made while using the Mac.



Touch Bar - Fingerprint ID
A new preference pane controls the features and there are checkboxes for
Unlocking your Mac
Apple Pay
iTunes and App Store
Although Apple Pay was checked by default, this is not available here. There is no current information as to when this might be available for users in Thailand.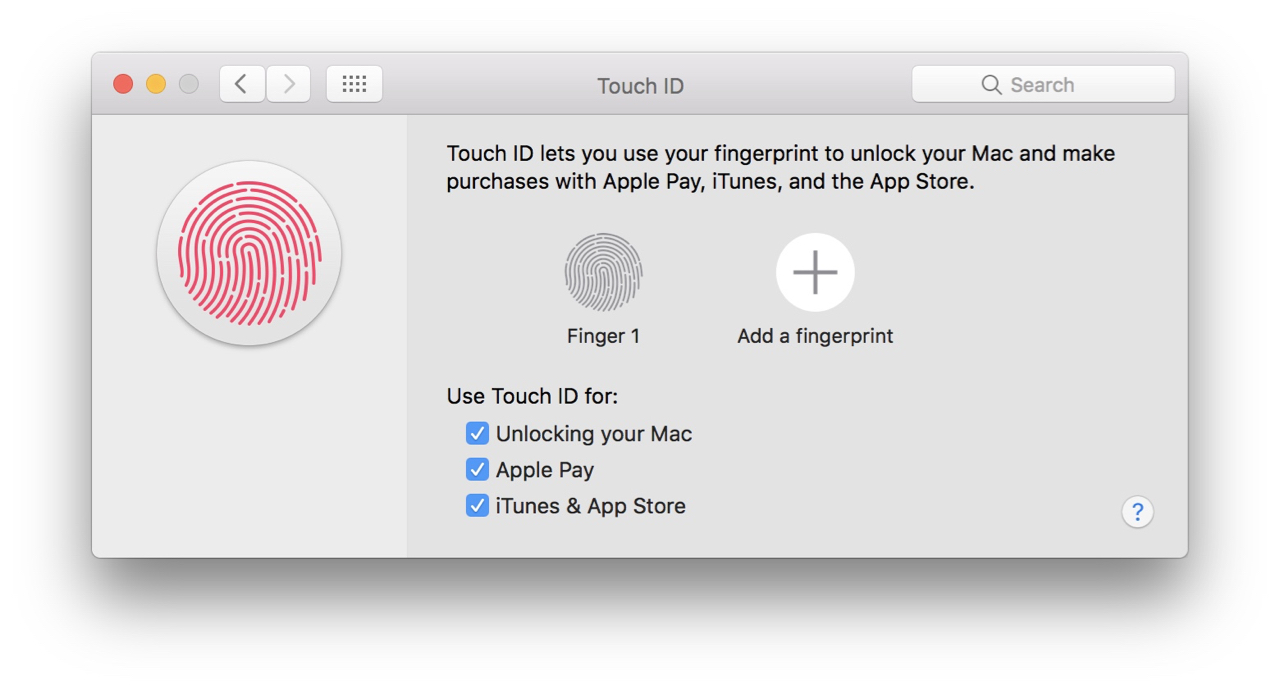 System Preferences - Finder
As in iOS it is possible to add another fingerprint ID, with a limit of three for each account and a total of five for the Mac itself. That could mean up to four additional accounts for other users, each using fingerprint access. If there are more than five, other users would need to use normal character-based passwords.
When this feature is activated, the account does not show a panel for a password when the computer is woken from sleep: the only way in to that account is to use the fingerprint ID. When restarted, the password panel is available as normal. Again, this is similar to restarting an iPhone when Touch ID is used.
Comments
An early suggestion from someone I know at Apple was to try the speakers. I am listening to Apple Radio (Opera) as I write, and the output is far better than even the stereo output of the iPad Pro: not just volume, but clarity.

Using the Mac over a few hours, it certainly flies faster. I ran Novabench which gave a score of 1162 for the new Mac. My 2013 McBook Pro which in only a few hours feels positively vintage, produced a score of 661 (top is 3591 - Intel Core i7-6700K 4.00GHz at 4001MHz).

Likewise, this is too early to comment on battery performance, but I have been running the 15" MacBook Pro for over 7 hours since it came out of the box and there is now 2% charge reported. In that time, I have been examining a range of applications, playing Apple Music (Radio), downloading data and apps, as well as running other tasks, with a couple of breaks for tea and just to look out of the window. Apple claims 10 hours, but the 7 hours or so I have experienced here is almost a full day's work non-stop, with no recharging.

That brief move back to the 13" 2013 MacBook Pro was revealing to me in just how lively this new Mac is. While many look at the efforts to make the computers thinner and lighter (I am grateful for that), they ignore the palpable improvements in speed, graphics, and in sheer usability.

This is clearly a worthy replacement for the current MacBook Pro.



Graham K. Rogers teaches at the Faculty of Engineering, Mahidol University in Thailand. He wrote in the Bangkok Post, Database supplement on IT subjects. For the last seven years of Database he wrote a column on Apple and Macs. He is now continuing that in the Bangkok Post supplement, Life. He can be followed on Twitter (@extensions_th)