By Graham K. Rogers
---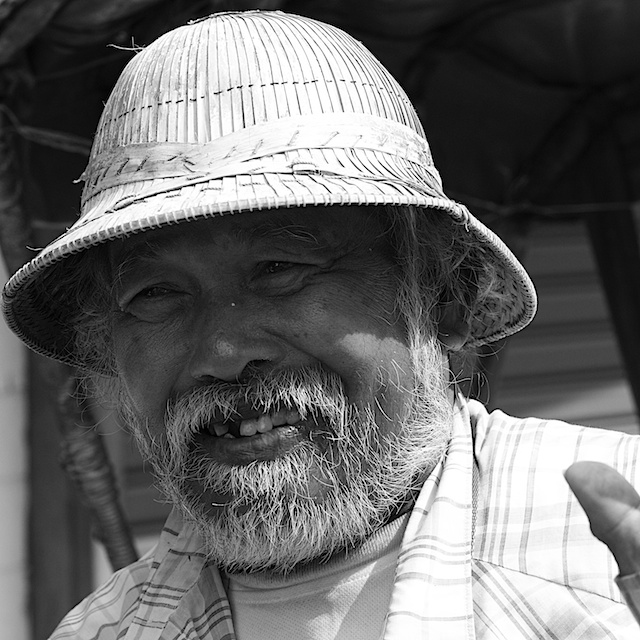 There is so much that is still being discovered about Apple's soon-to-be-available updates as people delve into the beta releases and sift the documentation. Many analysts and developers are quite excited about what will be possible with the more integrated iOS, WatchOS, tvOS and MacOS.

One change that I was pleased to see was the way that MacOS will deal with Adobe Flash: an example of software that is way beyond its consume-by date. Apart from security aspects, it was never built for the Mac and what we use are reworked versions of the Windows software.
Most video I want is available these days with HTML5. I do not understand why a site can provide this to my iPad, but the same link on the Mac insists on Flash, which I dumped over a year ago. MotoGP, which I subscribe to, does this. Instead I connect using the iPhone and feed the content through my AppleTV, giving me a better picture than from the cable company (particularly when it rains) and no advertising.
With Sierra, Safari will ensure that HTML5 is used. If a site has no other option, the user will be able to download Flash and run it once. Even Adobe is preparing to drop Flash. As a sidenote, last week Apple once again blocked older versions of Flash due to another vulnerability (MacRumors).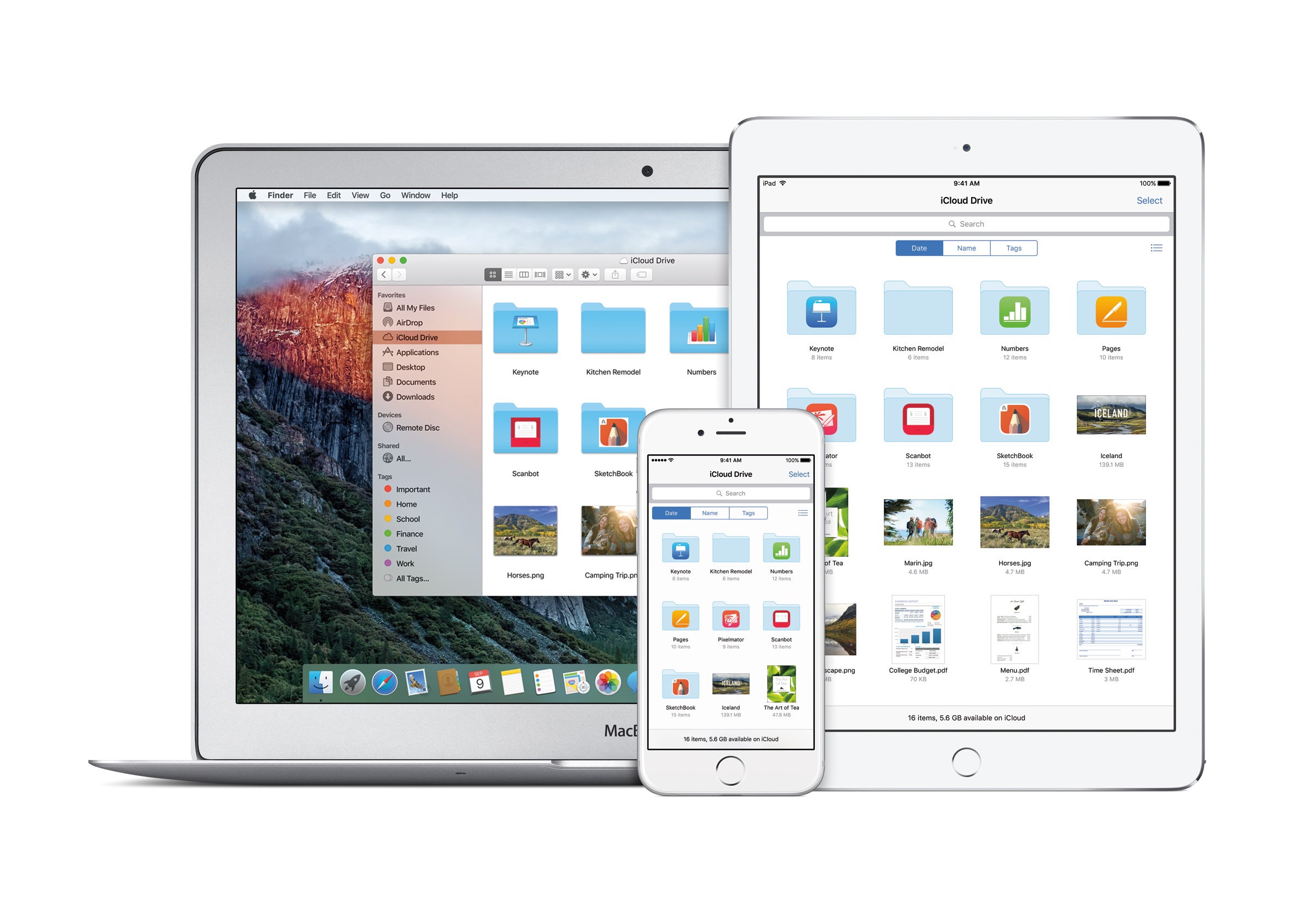 Sharing Desktop and Documents across Devices - Image Courtesy of Apple

A great feature will be the ability to put the desktop and documents in iCloud. Older files will be in the cloud, while those that are used more often are on the Mac. This will allow both desktop and the documents folder to be accessed from iOS devices.
For a while, the iCloud Drive folder on iOS devices has shown a folder for TextEdit, along with several other expected folders (Pages, Keynote, Automator). I also added my own folders (Transfers, and others) so I could keep certain files with me. A screen shot from a WWDC session, showed what appeared to be a TextEdit icon, so there is some speculation that this underrated app on the Mac, could also be available soon on iOS.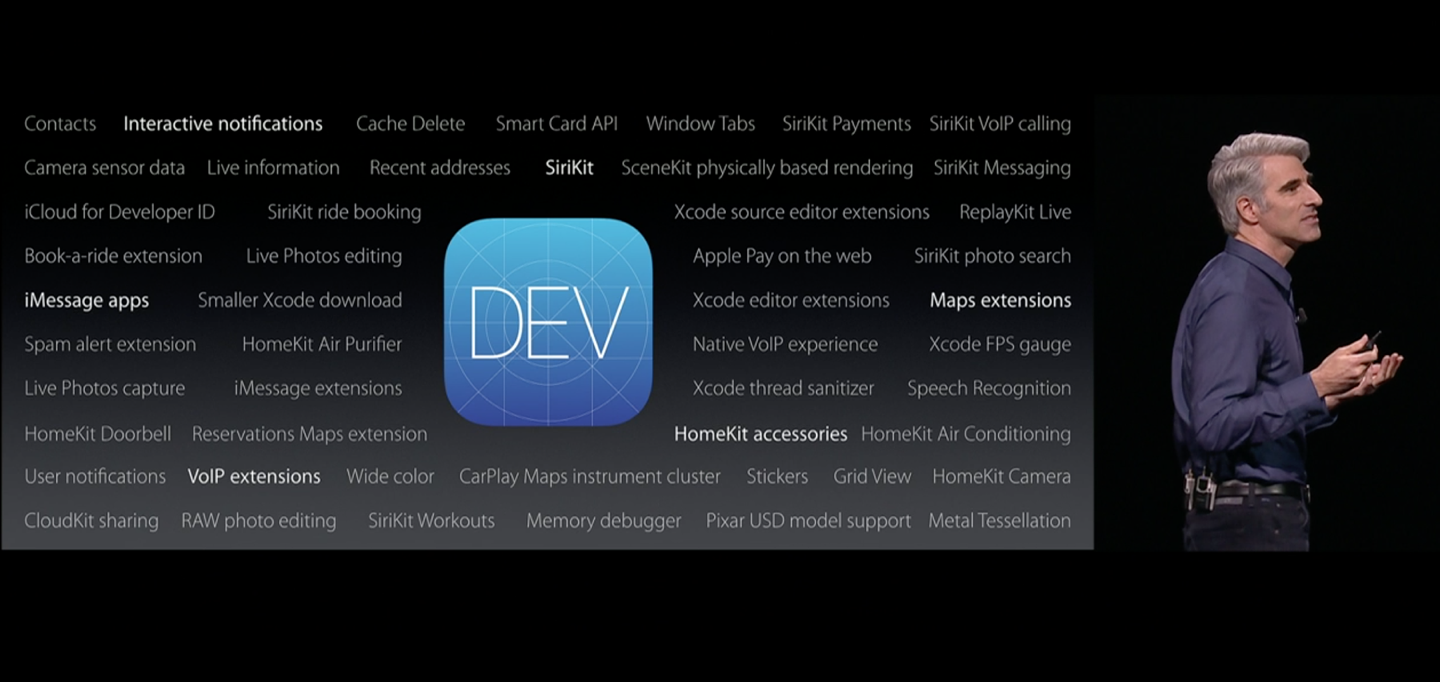 Last week I included a slide that showed several of the new abilities planned for iOS 10. Some digging by Jeff Benjamin (9to5 Mac) shows that over a hundred new features will be available. Not all will appear on every device. For example, the split screen feature for Safari, is only to be available on iPads: a bit small for the iPhone I guess.
HomeKit, that was announced last year, has a prominent place in iOS 10 with a new Home app that allows users to set up compliant devices: what some people call the Internet of Things. There are not many examples in the wild as yet, although Apple has a list of manufacturers: just under 50 devices are shown now. More will be on the way.
Those listed are for security (locks), lighting (Philips Hue and others), temperature control, and other appliances. There are a couple of plugs (iHome) that can be controlled using the Home app. I have seen no devices yet here, although some are available on Amazon.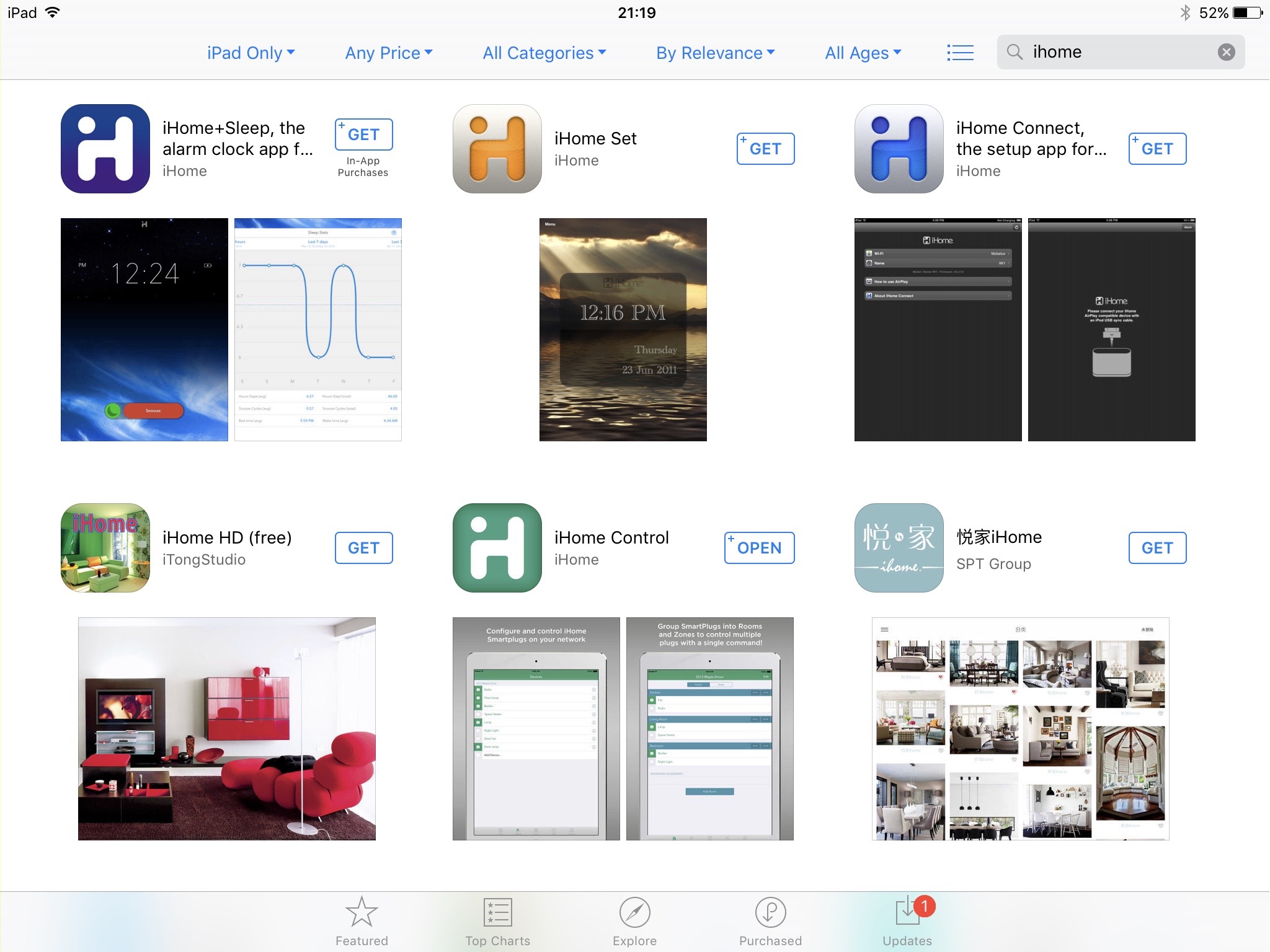 Some apps already available for control of devices using iOS

At WWDC, Eddy Cue presented information about the AppleTV and its update. One feature that had many interested was dark mode: ideally suited to home theatre situations. Some wondered if this could be coming to iOS as the systems are slightly related. It would make sense with some displays, like OLED. This is one of the reasons power use on the Apple Watch is relatively low.
Although this was not mentioned when Craig Federighi introduced some of the features of iOS 10, code was found in the first beta that suggests this may indeed be coming: a black background with small bright icons would be nice and easy on the eyes too.

Security featured heavily at WWDC. Over the past couple of years, we have become used to Apple's Gatekeeper, which checks that software comes from respectable sources: the Mac App Store or recognised developers. If those safe sources were not used, a user could install the downloaded software with access to dialog boxes; but in Sierra that will be tightened up. The process of installing software from unrecognized sources will be harder.
There was also the introduction of Differential Security, allowing Apple to collect data on behaviour, without identifying individual users. The system will be opt-in so users worried about privacy need not join.


While there was no hardware at WWDC, Apple officially retired its Thunderbolt displays last week so some expect a replacement is in the wings. Another rumour on the next iPhone has had many alarmed that Apple may be dropping the 3.5mm headphone jack in favour of a Lightning connection. I hope they do. Apple sometimes pushes technology forward - mouse, 3.5" floppy, no floppy drive, no optical disk drive - and the world has not stopped so far.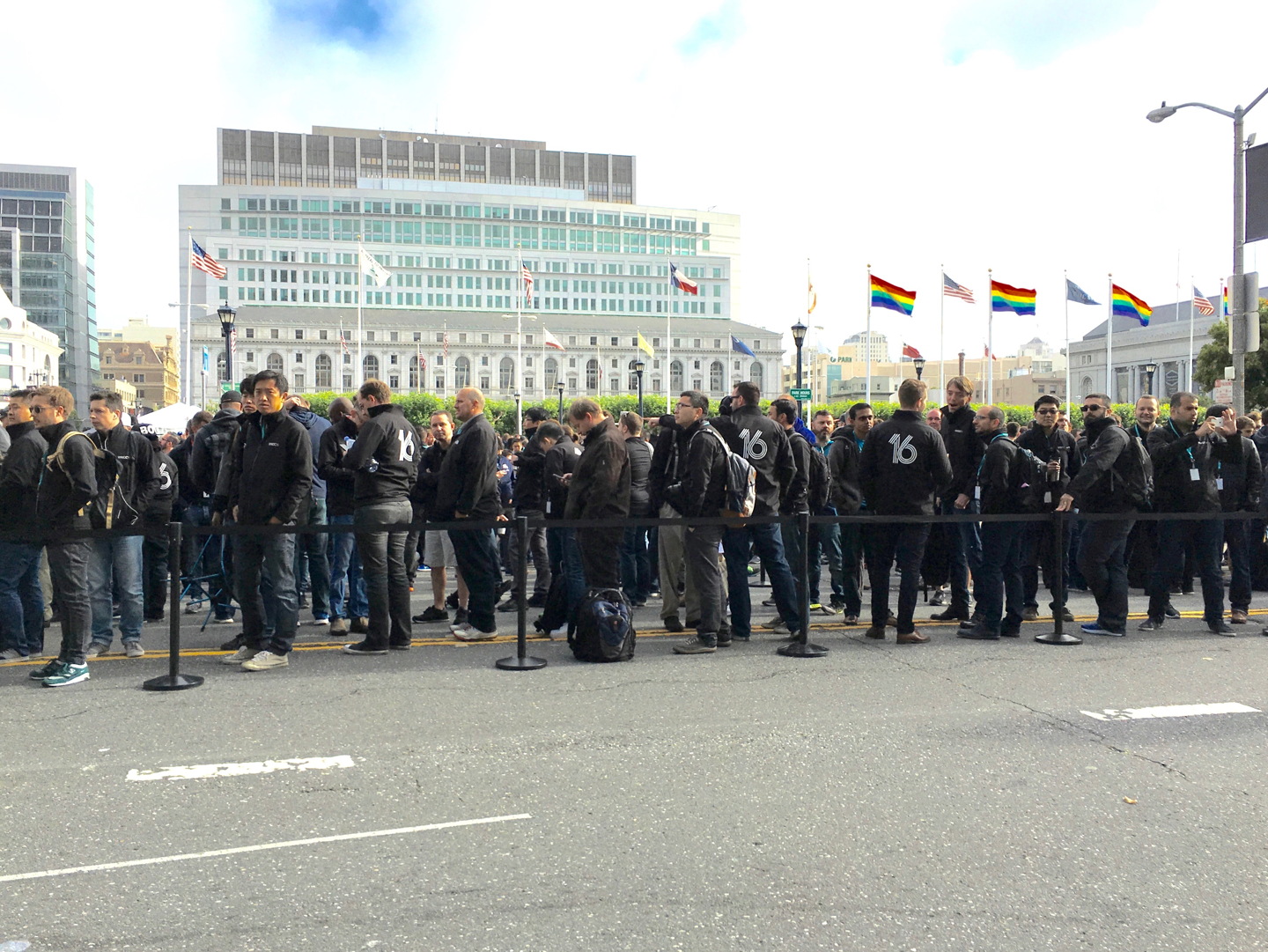 Developers Waiting for WWDC Doors to Open
See also:
Graham K. Rogers teaches at the Faculty of Engineering, Mahidol University in Thailand. He wrote in the Bangkok Post, Database supplement on IT subjects. For the last seven years of Database he wrote a column on Apple and Macs. He is now continuing that in the Bangkok Post supplement, Life.