By Graham K. Rogers
---

As the weekend nears, I am making final preparations to fly to San Francisco on Sunday. I will arrive later than I have in the past, so may not have time for a quick walk round the streets. By the time I arrive, I expect photographs of posters outside the Moscone Center and the Bill Graham Civic Auditorium, where the keynote presentation will be made, will have already been put online.
The keynote will be streamed live starting at 10am (Pacific Time), so those with the Apple Events app, or a browser will be able to follow. Of course, in this part of the world that starts at midnight and will go on until almost 2am. Normally I prefer to sleep, but this time things are different.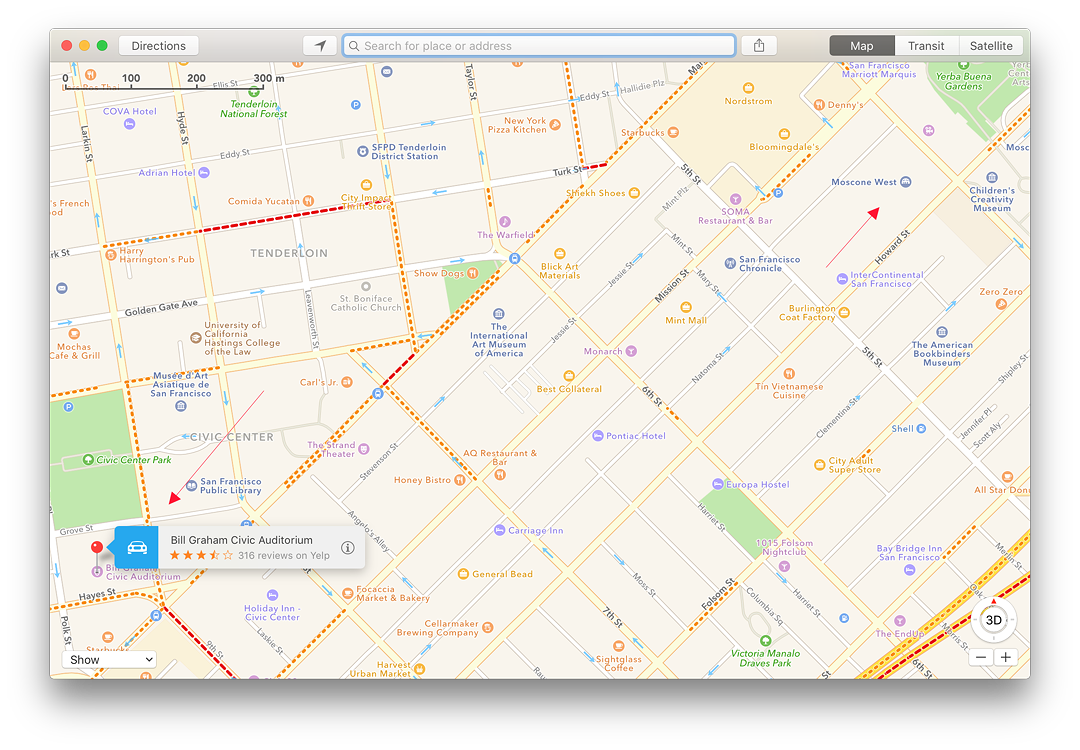 The main presentation will begin at 10am, but I expect everyone will be lining up outside from the early hours. I have not been to the Bill Graham Civic Auditorium before, but finding a seat in the Moscone Center gave me a clear understanding of the term, "media scrum'.
Interaction is valuable, before and especially after the presentation. Before: to have a fix on ideas that will need to be commented on; and after, to put it all in a proper context, particularly if there are surprises.
A Tweet from Jeff Seibert shows a photo of an odd installation outside the Bill Graham Civic Auditorium with speculation that it "looks like they will heat, air-condition, or possibly poison-gas". There was a lot of equipment hoisted in last year which also caused speculation, I wonder if this pic is not for pumping IN, but for the removal of excess gases - say exhaust fumes? . . .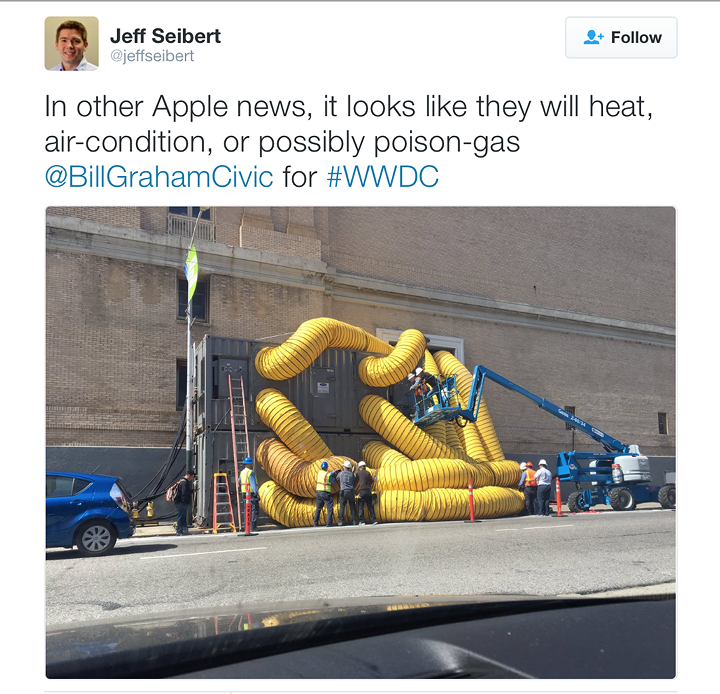 I did see in an article by Quinten Plummer on AppleInsider that Microsoft will be throwing a party for developers and I should think, if nothing else is planned, that might be worth gatecrashing. I know some people still think of Microsoft as the enemy, but once Ballmer was shown the door, there was a realisation up at Redmond.
It was not simply that the goal-posts had shifted, but that everyone was playing on a new field. To give them credit, Microsoft has run with the ball (I had better change this metaphor) and has come up with several apps that may not have redressed the loss of income as previous income sources dried up, but have put them back on track to recover some of this.
Like Adobe, also now developing iOS apps, and Apple they are also recognising that the regular income from services, is more acceptable to users than forced annual updates and has the double advantage of reducing software piracy: the app is free, but using it needs a payment. That question of services is about to loom large (see below).
Apple has used this system for a while and is growing such services: with iCloud and Photos, for example, the more photographs users of iOS devices take, the more storage space they need and this provided on a subscription basis. Likewise, Apple Music provides a stream of tunes for the consumer and a monthly stream of cash for Apple.

iTunes itself has come in for a lot of criticism in recent months - years perhaps - as it has grown to be the controlling software for far more than it was initially designed for. As each part of the infrastructure was created (iPods, iPhones, Stores, Video, podcasts, app store) so this has been grafted on to iTunes, with several updates.
Some feel it is overdue for an overhaul, perhaps separating the parts. This is done to an extend on iOS apps. The controlling factor should be the AppleID and not the application. No doubt Apple have pondered this for a while and there may be some form of replacement in the pipeline.
A rumour about iTunes appeared this week suggesting (not for the first time) that iTunes is expected to be overhauled at WWDC and that the music will be totally revamped, with iTunes downloads removed. Benjamin Mayo (9to5 Mac) suggests that Apple would then rely just on the streaming services. I don't see this myself as the music labels have too much at stake and Apple is unlikely to dump such a good source of income.
A split into different services seems more plausible to me. Apple's normal cut is 30% of each sale, but this looks set to change with Eric Jhonsa (Seeking Alpha) reporting that this could now fall to 15% for app developers, "who maintain a subscription obtained through the App Store for more than a year". This would be to the advantage of large developers like Microsoft who are reluctant to offer in-app purchases because of the 30% rule (Google is to follow suit).
With both Apple and Google making this move, the ongoing effect in terms of incomes for some developers and a sustained income for Apple and Google - small when examined app by app, but massive when relevant apps and subscribers are included - is significant. Not all developers will gain benefit from this change of course.
Some valuable input from Eric Johnsa appeared Thursday afternoon (my time) in an "Eye On Tech" article on Seeking Alpha. Another comment on Twitter came from Dan Counsell who wrote, "This was announced today as it's controversial, they don't want it to be the thing everyone is talking about after the keynote"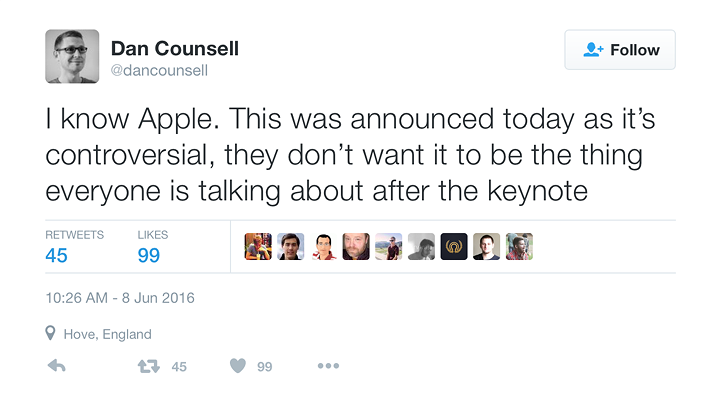 In another reference to that change mentioned in the documents from Apple, Juli Clover (MacRumors) points out that Apple's own information refers to MacOS and not OS X, although Clover rightly wonders if this is an error.
This is a rumor that has been around for several months: that OS X will revert to the older name of MacOS. I can't wait to see Craig Federighi's excitement when he announces that, although there is some debate as to what number it might be as pre-OS X there were 9 versions of a somewhat different MacOS. Within seconds of reading the MacRumors information, I found several others (9to5 Mac, AppleInsider, John Gruber) on my Twitter feed.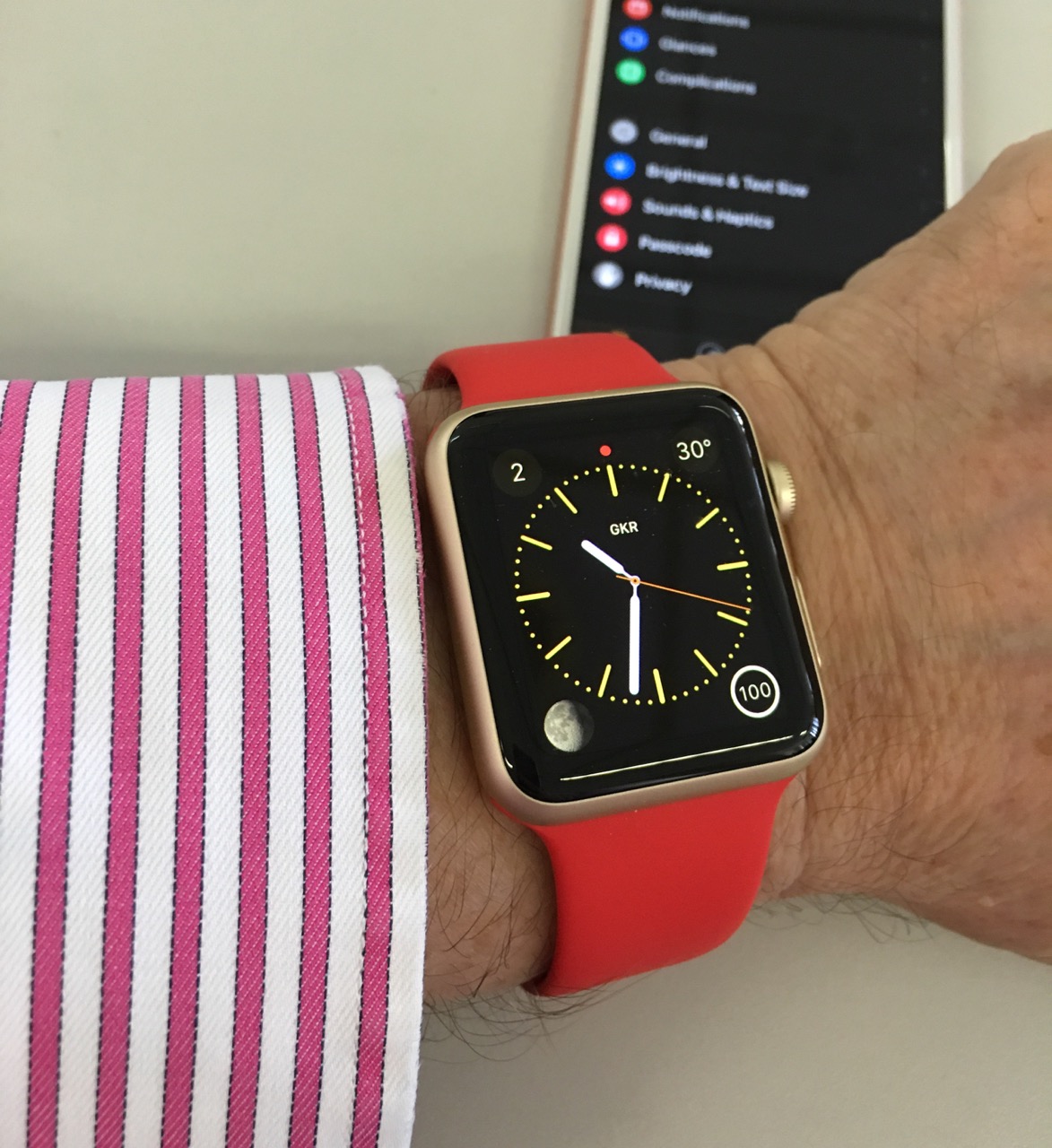 A hint about the Apple Watch came from several sources, including Serenity Caldwell on iMore. There is a feeling that this may appear around September and if so, it would be possible that an announcement would be made on Monday: the developers would need to start work right away. There are also expected to be announcements concerning new iPhones (plural) and of course iOS 10.
The next iPhone models and iOS are inextricably linked. The devices always have new hardware features that can only be used with the latest version of iOS and wherever one looks there are hints, preferences, runors about what these (device and iOS) will have.
I am guessing when I suggest improved haptic input and output; better camera (perhaps two), a larger maximum size for the iPhone, case materials and shape, screen. My favourite - and I really hope this will happen - is that the traditional headphone port will be retired and we will connect via the Lightning port.
I have been keen on this idea for a while and this week, MacRumors (Tim Hardwick) looked at some of the potential here, particularly with the way a Lightning connection provides enhanced digital output and allows for other uses (power and more) as well. There was also a hint about the idea of bone conducting headphones (Mikey Campbell, AppleInsider): the sound is transmitted not into the ear, but via bones surrounding it. I think this is too early for the iPhone 7 (or whatever it is called).

Several Macs are overdue updates and it is possible there may be announcements on these at WWDC. It may also be that they are not announced until afterwards, so that there is a momentum carried forward: every couple of weeks something new, to enhance the interest levels. Neil Hughes on AppleInsider suggests that the MacBook Pro is coming soon (this is likely) based on some supplier rumours out of China. I never like these as they are so hit and miss, but the MacBook Pro does need an update as do several Mac computers.
The same source suggests a MacBook Air and I am unsure here with the success of the MacBook. Continuation of the MacBook Air does give Apple a wide range of devices, in the same way as iOS devices from the iPhone SE up to the 12.9" iPad Pro give consumers a size and price to suit almost everyone. And with the Mac Pro, there is a need for Apple to produce its own 4K or 5K monitor: this is overdue it seems, particularly as the iMac has 1 5K display.


What has been missing in the rumours have been the desktop computers: iMac, Mac mini and Mac Pro. These are all due for at least a refresh, particularly the Mac Pro. On Wednesday there were some noises about the Mac mini from Karen Haslam on MacWorld. Like the other devices above, there is no firm idea on when these might be announced or released, so WWDC must figure in here, although if all the hardware and software is dealt with, the keynote would over-run its 2 hours considerably.

A local note to end. There was an update to the iTunes stores here last week: Thai currency (Baht), more Thai content and some Thai characters. I have mixed feelings about the way it was done, but feedback suggests the switch to Baht has been well-received. A couple of my favourite apps went missing: 645 Pro Mk III and Noir Photo, although that has now re-appeared.
I contacted the developer of 645 Pro Mk III who was as bemused as me; and I informed someone I know with Apple in Singapore. I also posted Feedback, but after several days, there had been no change. I contacted Michael Hardaker again who said he would work from the Developer end. It was not there on Friday morning, but by the evening it was available again.
See also:
Graham K. Rogers teaches at the Faculty of Engineering, Mahidol University in Thailand. He wrote in the Bangkok Post, Database supplement on IT subjects. For the last seven years of Database he wrote a column on Apple and Macs. He is now continuing that in the Bangkok Post supplement, Life.