By Graham K. Rogers
---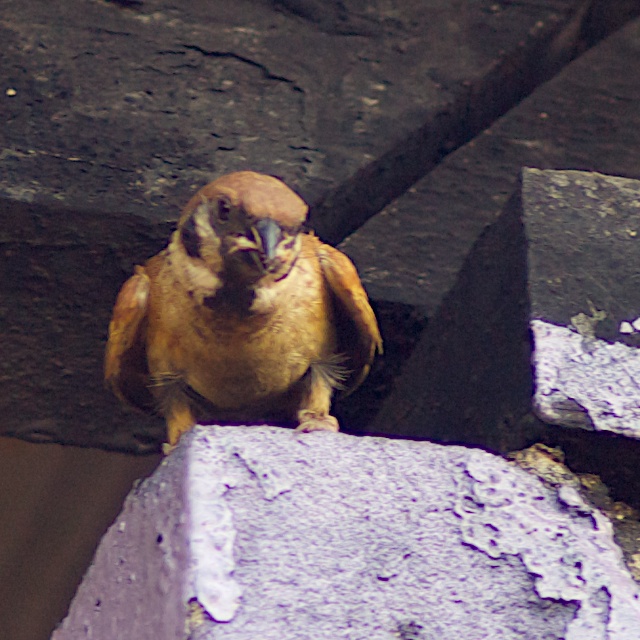 For the last couple of years we have heard with the utmost certainty about the imminent arrival of the Apple TV. That has tailed off a bit in the last few months as the sureness of the iWatch, no, a wristband, a wearable device, maybe took center stage. With the keynote speech for Apple's WWDC less than 7 days ago, rumours have taken a sharp right turn and we are apparently going domestic.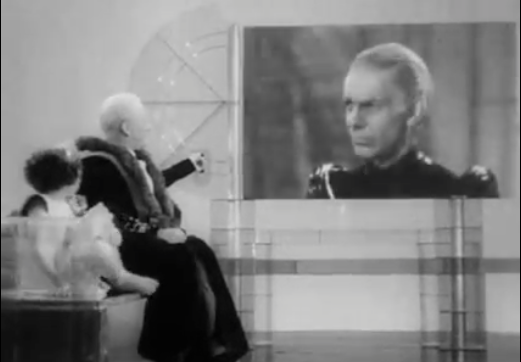 Most of these sure facts come from the direction of Wall Street which has proved over time that it knows less about Apple than it does about anything else. Along with these sure bets are voiced concerns about the health of Apple, the competence of its CEO, and share prices are hit despite record profits over and over again.
The paradox was that, until recently, Amazon's CEO was praised despite never making a profit, while Apple kept scoring big time both in terms of profits and unit sales. In an article this week, Kate MacKenzie on PixoBebo points out that the main product lines (Mac, iPhone, iPad, Apple Store, iTunes, App Store) each have more than $5 billion in revenue, adding that "Apple's annual revenue run rate is pushing $200-billion and profits are pushing $40-billion".
These points have been made before by diverse writers, including Daniel Eran Dilger, Rene Ritchie, Jim Dalrymple, John Gruber and of course, The Macalope who savages those who make idiotic comments about Apple. Long may he continue (with the way the idiots keep going, he probably will).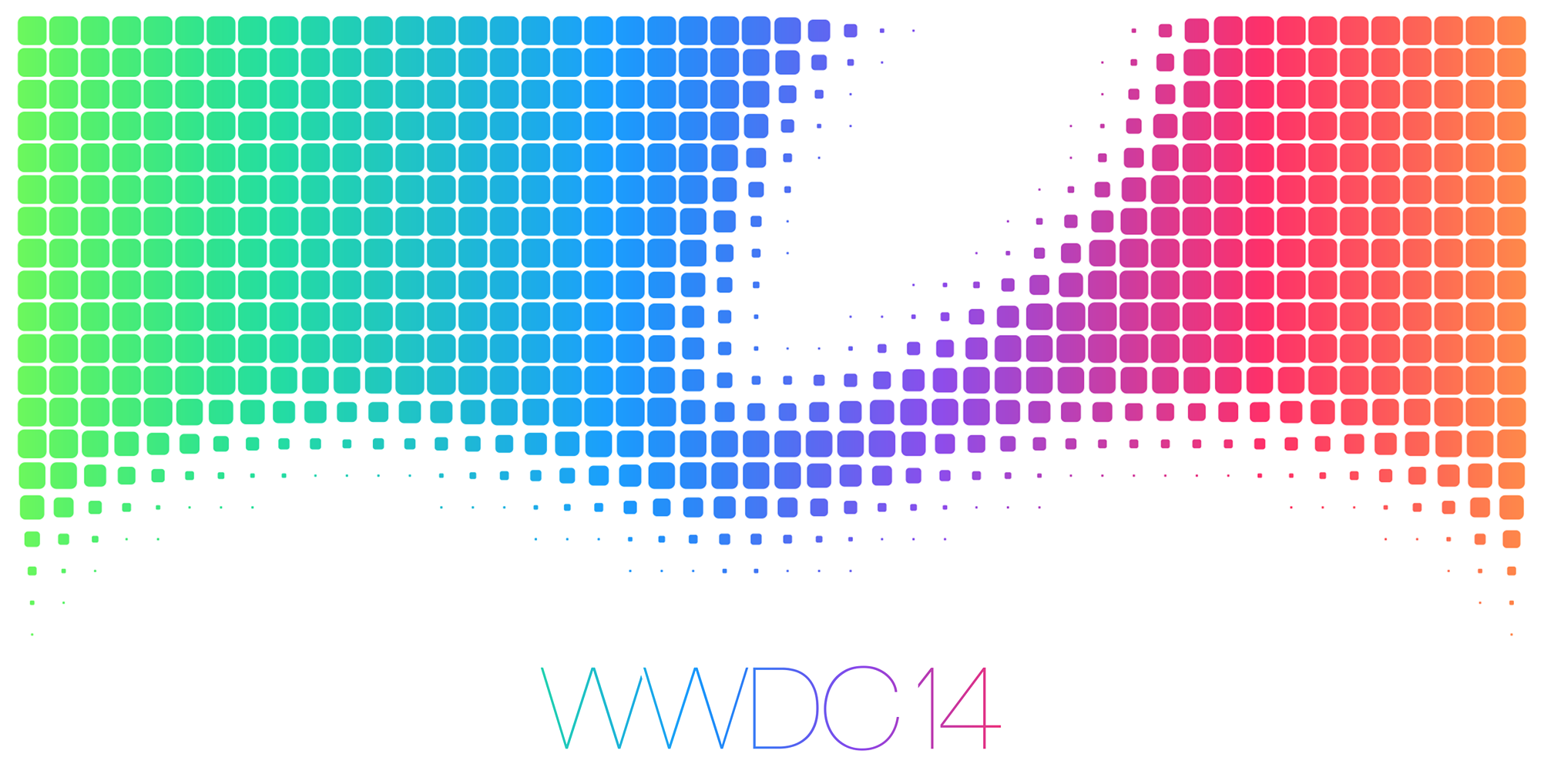 Apple's Worldwide Developer Conference is about developers, but there is a keynote speech at the beginning. Apple used to ship hundreds of press members from all over the world to San Francisco for the hour or two that announcements were being made, but the rest of the week was totally closed to us.
My badge got me a good enough seat on Monday morning, but then I was out in the cold, until the flight home. Hanging about outside at lunchtime, one might occasionally hear dropped gems, but there was too little real context to work with and too much in San Francisco to see to make it worthwhile.
Going on last year (which I did not attend) the main focus was on OS X 10.9, Mavericks, and the slimmed down iOS 7. Before the event there had been rumours (even then) about the iWatch: everyone was wrong last year, they may well be wrong this.
Instead of being there, I used the video feed that was available a short while later and split this into four parts:
The second part was the most interesting to me, partly because we knew that OS X and iOS were to be updated: it was just the details that were missing and Federighi showed himself a likeable and knowledgeable star on both. Eddy Cue filled in some details of what became CarPlay: "Control with a word. Or a touch. Or a twist." Hold that thought.
Although Craig Federighi had the audience as his own, for me it was Phil Schiller who left me stunned. There was the feisty comment on the (then) future Mac Pro - can't innovate, my ass - which left Steve Wozniak looking distinctly put out after his press comments. But the key to Apple's future for me was when Shiller paused the introduction for the new MacBook Air and announced the Airport Extreme Router with 802.11ac Wi-Fi.
For those less aware of networking, the IEEE gives standards numbers; and for updates to them, uses letters. Those that refer to wifi speeds and capacities are 802.11a, b, g, n and ac (when they run out of letters they use two). [For example, 802.11aa is an amendment to MAC Enhancements for Robust Audio Video Streaming.]
To release an enhanced wifi (and before it was officially finalised by IEEE) suggested that this was important to Apple.

My theory at that time was that it signalled a new approach to in-house (home and office) data transfer use. With the MacBook Air and the just-announced MacPro both coming with the new standard, I fully expected the next round of iPhone and iPad releases also to use 802.11ac. Although the MacBook Pro announced at the same time as those iOS devices did have the higher capability, the handheld devices did not.

Perhaps my theory has not gone out of the window totally, as this week there are rumours that one announcement could be about in-home automation, with the Financial Times (Tim Bradshaw) comparing this to a Jetson's style environment, "that would turn the iPhone into a remote control for lights, security systems and other household appliances."
As well as the suggestions in the article by Tim Bradshaw, I have seen an increasing number of uses for the iBeacon: low energy locator devices. I have a couple of the Estimote beacons in my bag and the iPhone is set up to report to me if the bag is moved.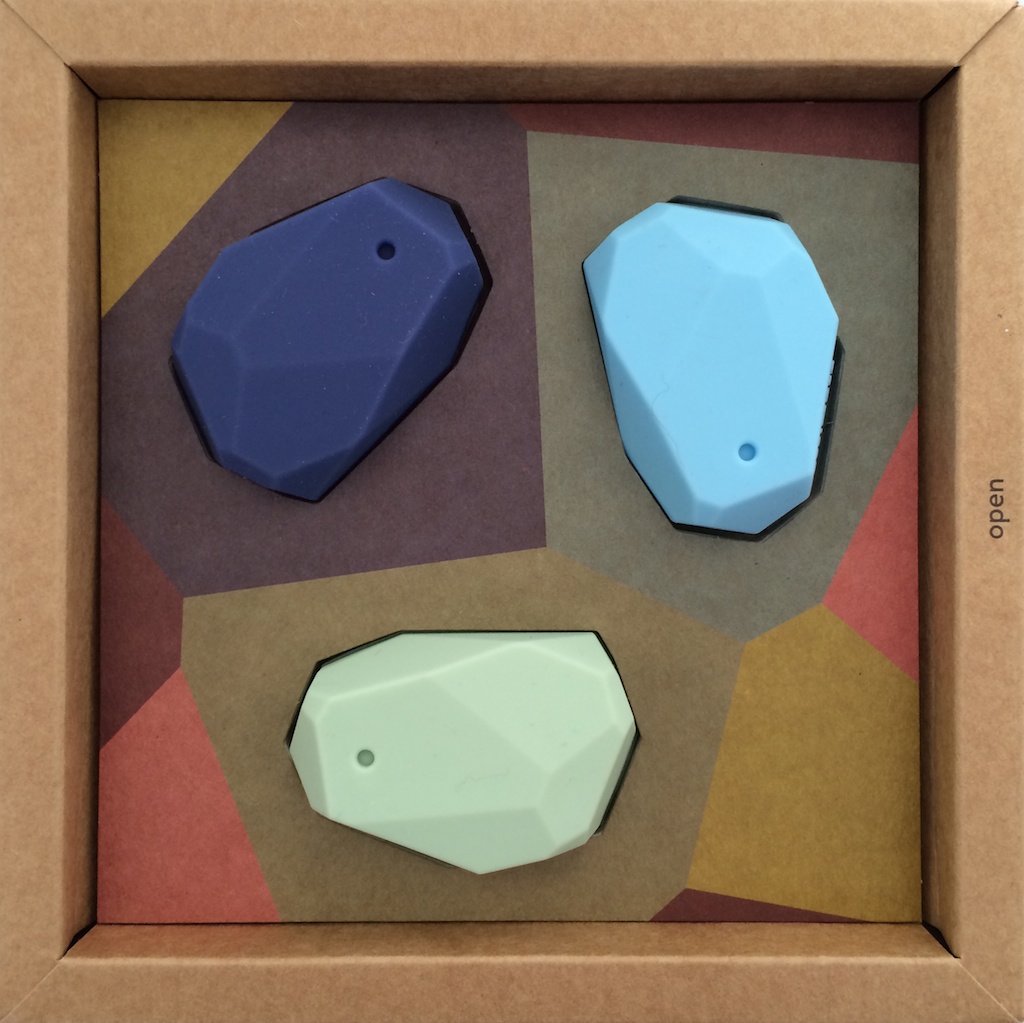 Such locator beacons are most often used to register when someone has moved into an area (rather than when something moves out) and with the right apps, these are easy to set up. I checked with Estimote today and while delivery times in the USA have improved, we are still on the 3-week delivery schedule in this region.
Another system for home integration is Philips Hue which uses an iPhone app (and Android) to control lighting using a Wi-Fi system. The app is available in Thailand, but the Hue lighting system is only on sale in Australia, Ireland, New Zealand, UK and USA. The potential here was obvious from the start: being able to control lighting systems - colours, ON/OFF - by remote systems was an interesting pathfinder.
Much of my current working life using Apple products is already integrated both through iCloud (especially PhotoStream and synchronisation of data) and through the home system with which I can connect iOS devices to the computer, or control the computer via iOS devices.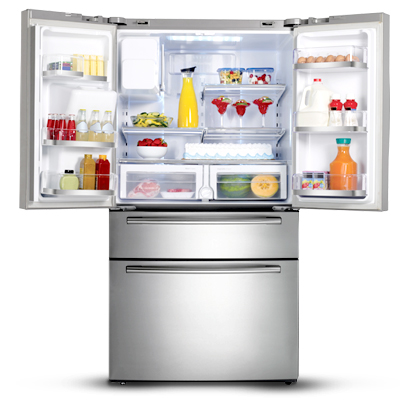 What is needed is a module to connect a device, such as a fan or a refrigerator to a wireless system (Bluetooth, Wi-Fi) to make the dream of the fully-automated home become reality. This is not too far off. Samsung garnered a lot of publicity for its 28 cu. ft. 4-Door Refrigerator and 8" LCD Digital Display with Apps, although this did backfire somewhat when a hacked smart fridge was used to send spam email in cyberattack.
Other companies, such as Whirlpool are also working on such linked domestic appliances, like washer/dryers and dishwashers that connect to the Internet. One of my students was working on a project to create an electric fan that could be controlled using a browser; so the concept of linked devices has passed the thinking stage and is becoming reality.

WWDC is expected to have the usual update announcements about the retail operation, iOS 8, OS X 10.10 (Syrah?) as well as possible changes to the iMac and Mac mini lines. There is always a chance of a surprise: not always obvious to those who look for shiny, glittery things (look at how many missed the 64-bit processor in the iPhone 5s). Perhaps the deal to buy Beats will be announced too.
On the home front, were Apple to apply its know-how, particularly what it has learned in creating CarPlay, iOS, OS X and faster Wi-Fi could be the keys to open the Jetson door.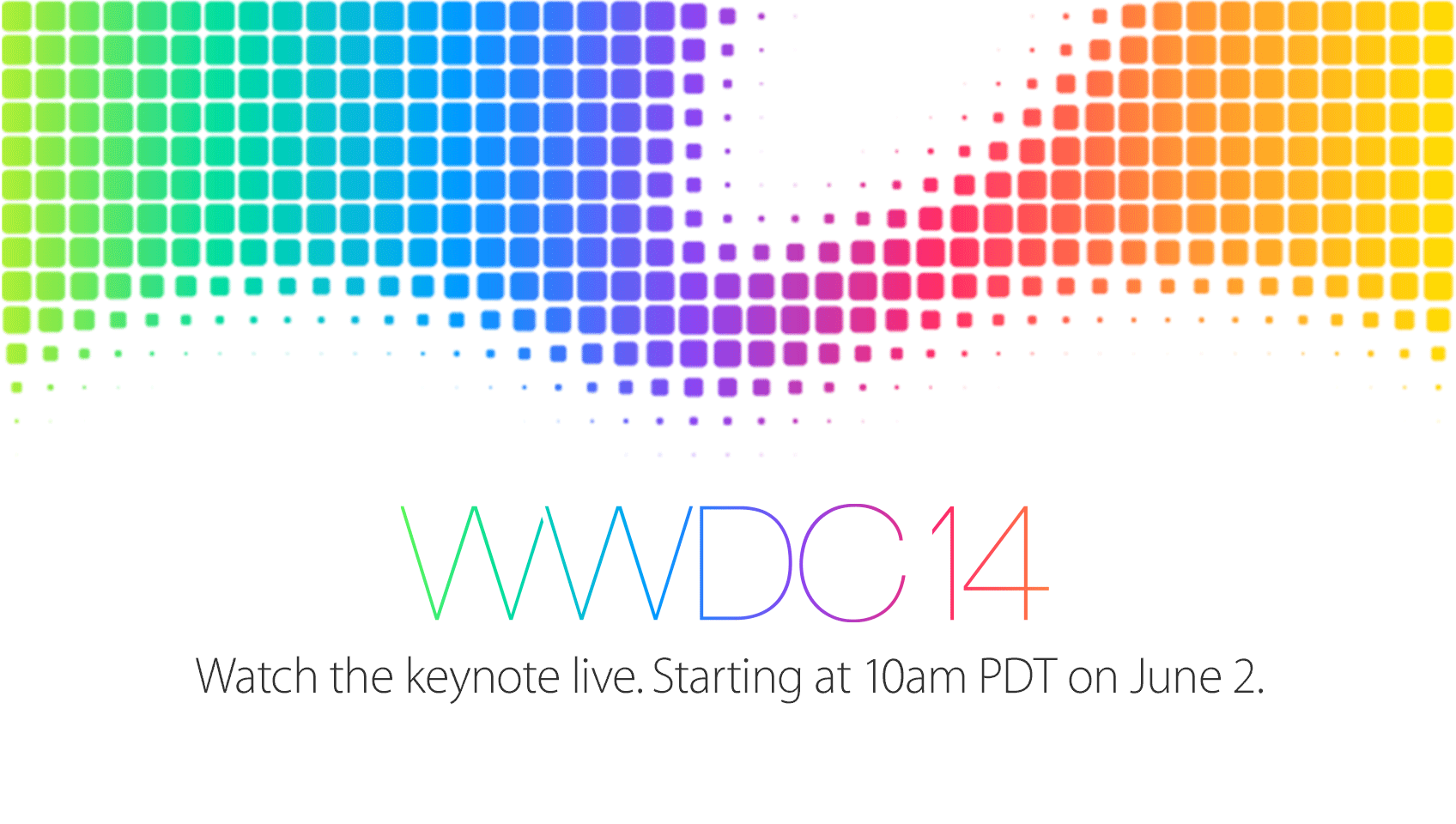 Needless to say, overnight Apple released some more information and updated the WWDC front page with the graphic above. The keynote speech is to be broadcast live, starting at 10 am on Monday 2 June. Here that will be starting at midnight Monday going into the early hours of Tuesday morning.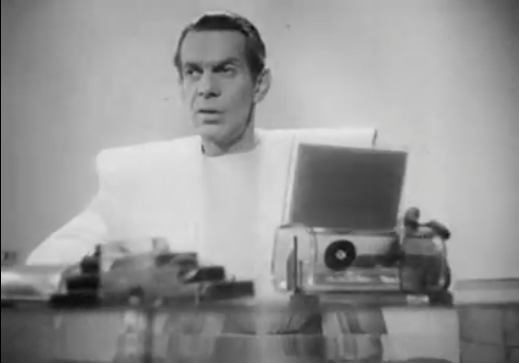 Graham K. Rogers teaches at the Faculty of Engineering, Mahidol University in Thailand where he is also Assistant Dean. He wrote in the Bangkok Post, Database supplement on IT subjects. For the last seven years of Database he wrote a column on Apple and Macs. He is now continuing that in the Bangkok Post supplement, Life.