By Graham K. Rogers
---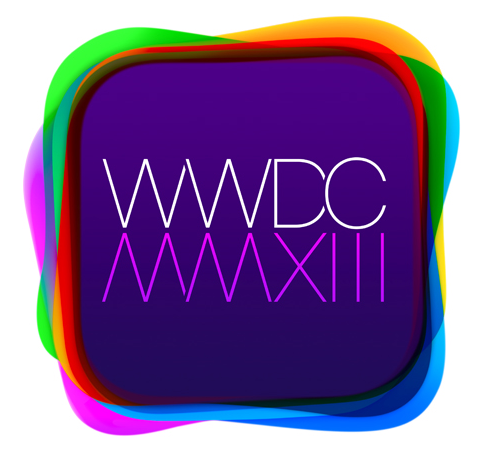 With the keynote presentation at this year's WWDC (Worldwide Developers Conference) at the Moscone Center done and dusted, some of the news about what Apple announced is already available. I take things slower having been to WWDC a couple of times. I base my comments on the full video of the presentation which I have been working through bit by bit. The final presentations were all iOS 7.

With Craig Federigi taking the stage for the second time - OS X and iOS 7 - it was clear that his importance within the organisation has been elevated since the departure of Scott Forestall. From some comments of Jony Ive in the video and those of Tim Cook after, we may presume that there is a different level of cooperation within the company: a direct result of Tim Cook's intervention last year and the removal of Forestall.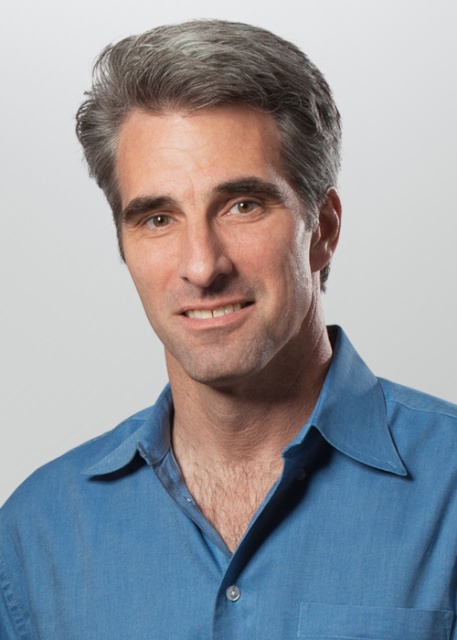 As a result the contentious area of design was rerouted away from the bumpy skeuomorphic output to a cleaner display, creating a system where the designer recedes and users can focus on content. Like the design of the Mac Pro, there are some who see the point, and some who resist.

When Jony Ive's video ended, Tim Cook returned to the stage to considerable applause with some of the audience rising to their feet. It may have been staged (I don't know) but the actual applause came from all parts of the audiorium. Tim Cook was beaming. He paid due compliments to the teams led by Jony Ive and Craig Federighi (Design and Engineering) then brought Craig back right away to make the iOS 7 presentation.
Craig, too, first mentioned the teams that had created the new iOS and started the examination by praising the design of the displays (lockscreen, home screen and icons). Highlighting the new look of the apps such as Mail and Photos, he said "your friends have never looked so attractive," then switching again made another pointed quip (as he had at certain changes in OS X) commenting on GameCenter, "We just completely ran out of green felt . . ." which brought justifiable laughter from the audience (we saw Al Gore at this point).
On a roll, he opened Newstand and continued, "And wood: this has got to be good for the environment." The apps he highlighted, like Stocks, Compass, Calculator, had all been cleaned up and have a real sense of purpose.

Rather than praise the features one by one, clearly the best way was to Demo iOS 7 and Federighi switched to this quickly. The weather app has a radical new interface with animations and a better display of conditions for the cities selected by a user: not just fluffy white clouds floating past, but dark skies, snow and even lightning. Pinching brought a condensed view of all the locations selected by the user: each mini panel also showing the time as well.
The calendar has a better way of displaying days, weeks months and even a year (something that has long been missing), while Messages has also seen a major change of the interface as well as new gestures. A useful addition to the interface is the way folders work. Currently I can put a dozen apps in one folder: iOS 7 allows multiple pages. Immediately that will help me with the ability to organise all the photography apps I have.
Mail has a number of useful changes to its features, with a new indexing system that organises messages better, while the email display is much cleaner (the font helps here too). Any photos are displayed full width of the screen. Improvements in the same vein are apparent in all of the apps, with Notifications also now being accessible from the lock-screen.
The demo was only 4 minutes and he raced through showing many of the new design features that have been included. Like Tim Cook's "iOS7: the biggest change to iOS since the introduction of the iPhone", Federighi told the audience that "Installing iOS 7 on your phone is like getting a new phone; but one you already know how to use."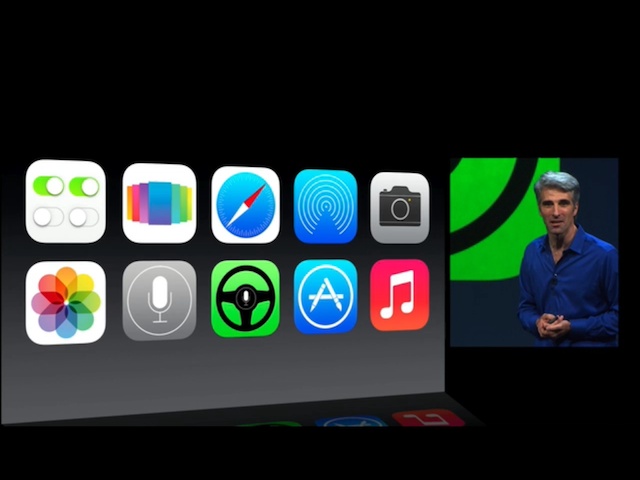 As well as having all the design changes, iOS 7 is a major feature release snd Federighi took the time to talk about 10 of those new features:
Control Center allows rapid acces to some of the switches that users may want to access quickly, such as Airplane Mode, Brightness, Airplay and a dozen or so more, including a flashlight.

Multitasking has always been part of the UNIX underpinnings but Apple has restricted acces to some of these features in part to conserve battery life. Now this will be avauable for all apps but battery life will be less of a consideration. App use is monitored and adjustments made to deal with these levels of access. This also has a number of other features to adapt to external conditions, such as the network connection and push notifications. In addition when the list of apps running in the background is accessed by the double tap, as well as the icons, an almost full-screen display of the app is shown.

Safari has a new stripped down icon. There have been some negative comments on this in particular. The app has a new fullscreen display as well as a smart search feature and a new way to access tabs (no longer limited to 8). The app also has Parental controls and access to the iCloud Keychain that Federighi demonstrated in Mavericks. He took a couple of minutes to Demo Safari. Most of this looked good to me apart from the tabs display. I prefer my pages to scroll horizontally, not from top to bottom. This may take some getting used to.

Airdrop is a way to share content with those nearby. Those apps that support this will have a "share sheet" and friends around you are shown. Selecting one opens a panel on their dispay allowing them to accept (or decline) the item being transferred. This also works with multiple recipients. No need to go round the room bumping the phone. The system uses peer to peer wifi and files are encrypted during transmission. This is only supported on the latest iOS devices (not my iPhone 4S for example).

The Camera can now access four methods of taking photographs with a swipe: the video camera; photo camera; a square, cropped camera; and the pano camera. Stills photography can use a number of live filters.

Photos is ususally a collection of unorganised images (I admit to over 1600 on my iPhone), but as Federighi pointed out, these all contain metadata: providing inherent structure that can be used to organise the photos. The conceit used is "Moments" (like Events in iPhoto) and he demonstrated this.

The images that were displayed on the demo iPhone had not been explicitly organised, yet they appeared in groups, separated by location and time. Moving out with a pinch he was able to show images taken at separate times, but in related locations, were collected together. Going out further, the images were organised at the year level, with the interesting places noted by each year's entry.

As certain photo groups are displayed at the year level, the icons are tiny, but visual patterns emerge (say backgrounds), and a user is able to tap on the collection to view a thumbnail image, scrubbing through the collection as well.

The Photo app also has a number of methods to share images, such as to iCloud (Photostream) which also now supports video, Twitter, Facebook and others.

After some 21 minutes and with more features to be explained, Federighi gave up the stage for Eddy Cue to make presentations on Siri and iOS in the car. The brief exchange between them as Cue came onstage was indicative of the general cheerfulness that all the Apple presenters had shown.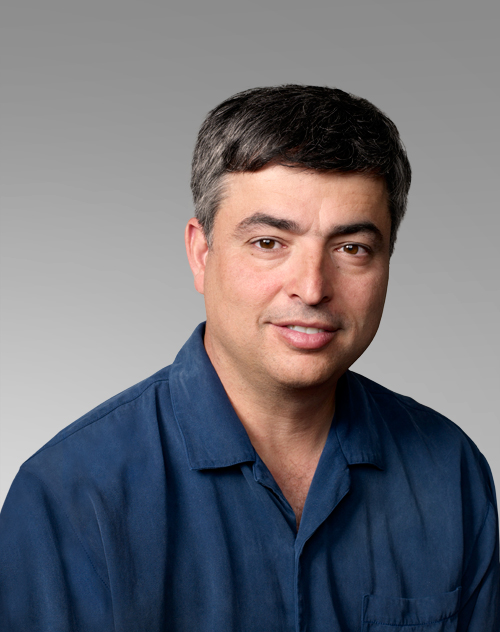 Siri has a new interface that shows a sound-wave at the bottom of the panel. One change was the addition of a female voice. There was also an option for a male voice, but not the same as the male voice used in the British English Siri. There are now high quality make and female voices for French and German, "with other languages to be added over time."
The Siri engine has been improved and more commands can be used as well as new question-answering abilities, plus the addition of services like Twitter, Wikipedia and web search results from Bing: another indication of the working relationship with Redmond here.
Cue moved on to the related feature of iOS in the car (which BMW is not using in favour of its own solutions). The current integration is in 95% of all new cars being sold now. The next development allows iOS to be displayed on a screen in a car, taking instructions via Siri - phone calls, music, maps, directions - or will operate eyes-free. A slide indicated that 12 manufacturers would be using this updated solution by 2014, including Honda, Jaguar, Chevrolet, Mercedes-Benz, Volvo, Ferrari (Eddy Cue is a director) and others.
The App Store has features that allow searching for apps using age ranges as well as a new "Apps near me" facility that allows the most popular apps based on location to be suggested. He showed a couple of examples such as a park in San Francisco, The Louvre in Paris and Union Square. Another new feature will avoid the red number on the App Store icon indicating the number of apps to be updated as the App Store will do this automatically with iOS 7 (much applause with this one).
The Music app with its updated interface has new artist artwork in the library. There is much integration with iCloud evident now, which may not be available to all users.

Hardly missing a beat from the introduction of the new Music app, Cue announced iTunes Radio: a service (or feature) that has long been expected. Even in the last days before WWDC there was news about Sony (the last major holdout) signing up. This is built into the Music app and he demonstrated how it works.
Some streams are pre-selected but users may create their own stations. Using a search feature, he added a Led Zeppelin stream (starting with Whole Lotta Love) which also included numbers by other artists (like the Rolling Stones). Songs can be starred or deselected and the app keeps track of user preferences: perhaps something like iTunes Genius. Songs being played may also be bought with a one-click selection. As well as iOS devices, it will also be built into iTunes on the Mac and the PC, as well as Apple TV.
The service is free with ads, but for those who subscribe to iTunes Match, it will be ad-free. Initially this will only be available in the USA, adding other countries over time.

As Cue left the stage, Craig Federighi returned to summarise the iOS 7 update: a comprehensive end to end redesign. Other features include Facetime Audio, Notification Sync, Tencent Weibo for Chinese users, and "for those of you who have people who just won't let go", Facetime, Messages and Phone call blocking. The slide he displayed here had more than two dozen new features listed.
He then discussed a new feature - something that law enforcement have been pressing for - Activation Lock. We have Find my iPhone and a thief will not be able to reactivate a stolen phone, even if they wipe it, rendering the phone as useful as a brick.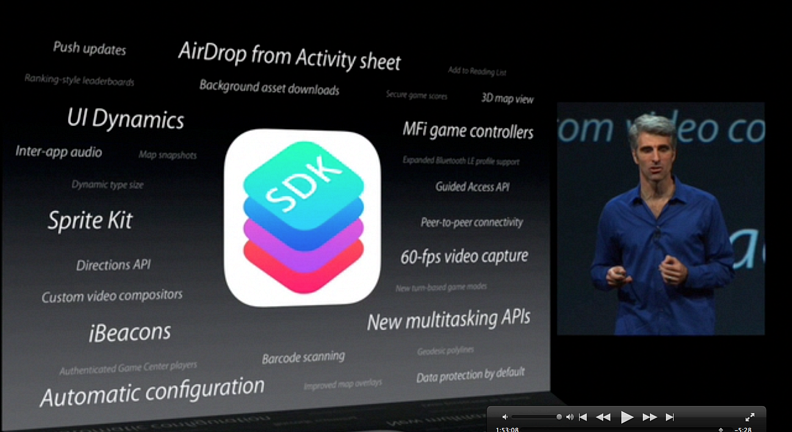 He closed by mentioning the SDKs and another slide showed a further 30 of the more significant, including Barcode Scanning, Guided Access API, iBeacons (for use with Bluetooth locating), Push Updates and Inter-app audio.
The beta software for the iPhone was released to developers on the same day, so that those in San Francisco could get to work during the developer sessions. The beta for the iPad will be released in the coming weeks, with the final (user) release coming this Fall.
The devices that can install iOS 7 are
iPhone 4 and after
Pad 2 and later
iPad mini
iPod touch (5th Generation)

The last few minutes were for Cook to close the Keynote which has been a clear vindication of his leadership, if you were paying attention and were not distracted by silliness from Wall Street.
Cook was beaming again as he summarised: OS X Mavericks, MacBook Air; the Mac Pro, iWork for iCloud, iOS 7, and iTunes Radio. He repeated his new catch-phrase, "iOS7: the biggest change to iOS since the introduction of the iPhone" and as he closed, the slide that was used to introduce the iPhone in 2007 was displayed.
He thanked the teams at Apple for the hard work they had done, then reminded everyone of the comments in the opening video. Care about the products will continue (so don't expect a cheap iPhone). He confirmed this commitment to quality with a beautiful new advertisement.
Tim Cook waved goodbye and the Keynote closed.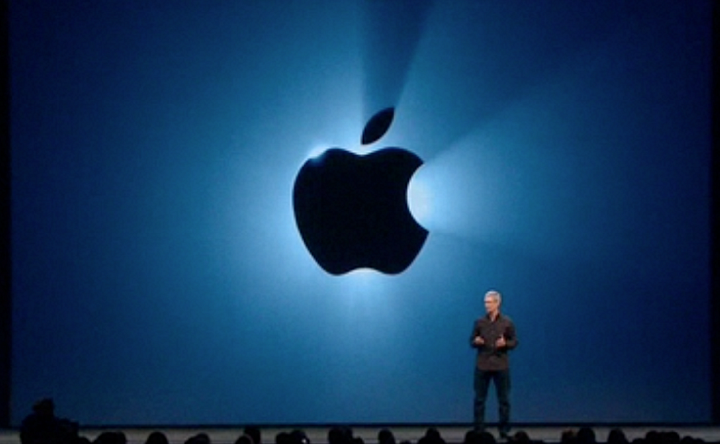 See Also:
Cassandra - WWDC Keynote (1): Openings to Mavericks
Cassandra - WWDC Keynote (2): Schiller Comes out Fighting
Cassandra - WWDC Keynote (3): iWork to Ive and iOS



Graham K. Rogers teaches at the Faculty of Engineering, Mahidol University in Thailand where he is also Assistant Dean. He wrote in the Bangkok Post, Database supplement on IT subjects. For the last seven years of Database he wrote a column on Apple and Macs.