By Graham K. Rogers
---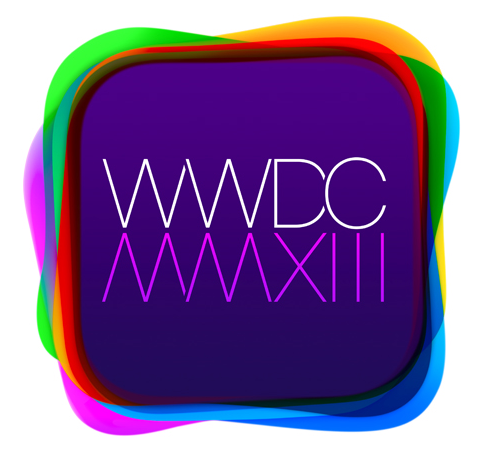 With the keynote presentation at this year's WWDC (Worldwide Developers Conference) at the Moscone Center, San Francisco, done and dusted, some of the news about what Apple announced was already available by the time I woke up. I take things a little slower having been to WWDC a couple of times and base my comments on the full video of the presentation.

Earlier I put online my comments on the first part of the Keynote presentation which was opened by a bouncy Tim Cook, followed by a smiling and joking Craig Federighi who gave the developers and press a run through of parts of the next version of OS X, which is to be called Mavericks (after a California location) rather than have Apple run out of cat names and go for silliness: Federighi played with the Sea Lion name.
The confidence was continued by Phil Schiller who was raring to go as he came on to the stage. His job was to introduce new Macs, but like Cook and Federighi he was able to take a couple of swipes at critics, including a spectacular one-liner that had everyone in the audience cheering except Steve Wozniak. Perhaps the barb hit home.

When Phil Schiller came on stage for his part of the Keynote presentation, you could see he was charged up. With a machine gun style of delivery he wasted no time and went straight to the introduction of the new MacBook Air range.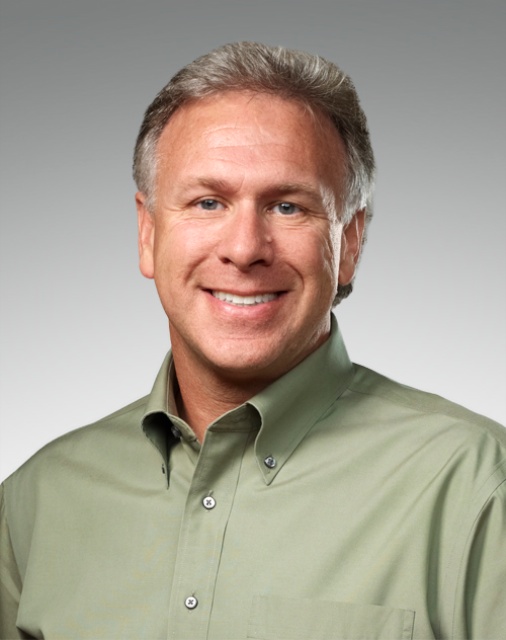 With this introduction there was a subtle statement about Apple's new directions: "In the age of the iPad, what is the future of the notebook?" I must admit I was concerned when I heard that but other comments about power users alleviated this somewhat. Nonetheless Apple does appear to be evolving in new directions. Schiller called this "everyone's ultimate everyday notebook": not for all of us, perhaps.
He began with the improved battery life of the two MacBook Air models which has increased from 5 hours to 9 hours on the 11" and from 7 hours up to an impressive 12 hours for the 13" models. The new 4th generation Intel processor - Haswell - allows a number of valuable features including a wake-up time of under a second and 30 days standby as well as the improved battery life because of the lower power used by Haswell. Another new feature of the MacBook Air is the inclusion of WiFi to the 802.11ac standard.
Because of this, Schiller took a slight detour and introduced the new Airport Extreme Router that handles 802.11ac (and the related updated Time Capsule)

The speeds that could be available with the use of the 802.11ac standard will not be matched by the Internet provider connections. That is not the point of course: with increasing inter-connectivity of devices within the home or office, these greater speeds will permit data to be transmitted to and exchanged with devices far more effectively.
A CISCO document describes the new standard in great detail beginning with the observations that it "couples the freedom of wireless with the capabilities of Gigabit Ethernet".
In particular, the CISCO document notes that 802.11ac will provide,
Seemingly "instantaneous" data transfer experience
A pipe fat enough that delivering high quality of experience (QoE) is straightforward
In the consumer space, the target is multiple channels of high-definition content delivered to all areas of the house. The enterprise has different challenges:
Delivering network with enterprise-class speeds and latencies
High-density environments with scores of clients per AP

Which are exacerbated by the BYOD trend such that one employee might carry two or even three 802.11 devices and have them consuming network resources all at once

The increased adoption of video streaming
802.11ac is about delivering an outstanding experience to each and every client served by an AP, even under demanding loads.


While Apple has only announced a couple of products so far that comply with the new standard, it is significant that one of these is the new WiFi Router as this is core to the efficient transfer of data at these high speeds to those devices so equipped.

These two devices (Airport, MacBook Air) joins some of the dots to what had been explained about Mavericks. The move towards a greater connectivity, providing instant synchronisation between devices is becoming clearer. Apple has already dropped disk drives in favour of application and video downloads and here is evidence of the increased convergence of devices so that content can be available on all. With what is called "beamforming" (not an Apple buzzword), devices online that are recognised by the router can be favoured and have signals better focused for enhanced performance.


Hardly taking a breath, Schiller was back to the MacBook Air and pricing:
11" 128 GB hard drive MacBook Air for $999 (price in the Thai store - 31,900 baht)
11" 256 GB - $1199 (37,900 baht)
13" 128 GB - $1099 (34,900 baht)
13" 256 GB - $1299 (41,900 baht)
Options in the Thai online store include bringing the flash drive up to 512 GB for 9,840 baht; increase from the standard 4 GB RAM (all models) to 8 GB for 3280 baht; and a change from the standard 1.3 GHz i5 processor to the 1.7 i7 Dual-Core for 4,920 baht. Availability is shown as 1 - 7 business days here. I also notice that iStudio are showing discounts for the obsoleted MacBook Air models.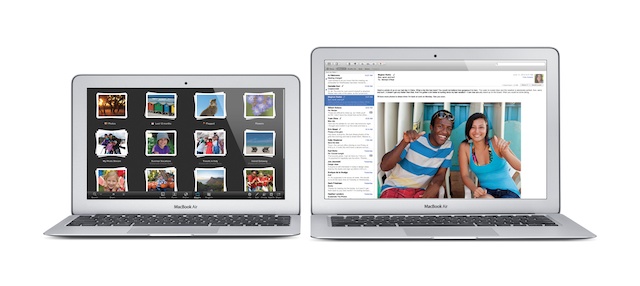 Schiller kept up the machine gun delivery throughout the green specifications of the MacBook Air, then slowed. Now for something completely different. The introduction to the Mac Pro was done via video that slowly revealed the shape and then the style. His comments on how they had reworked the Mac Pro suggest far more than a cursory rethink and also look to the future. Some of the specifications will need the professionals who will buy this machine to re-examine the ways they work.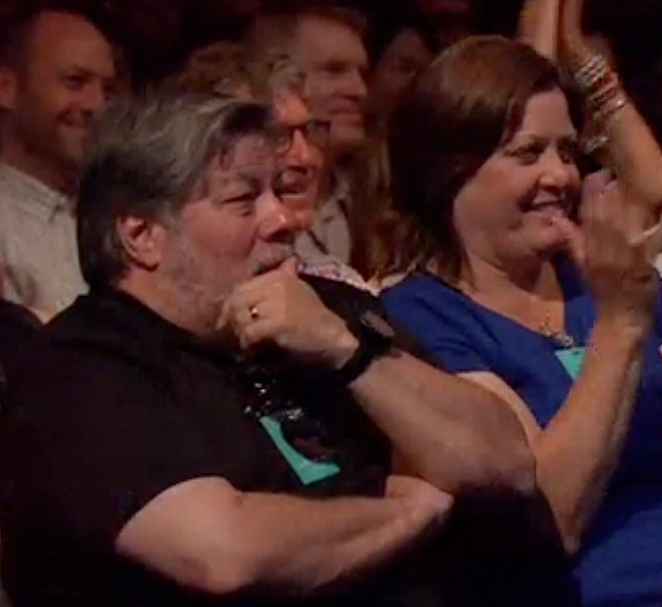 Apple had considered the desktop format, he told the audience and decided to go for a radical rethinking of the product. The video met with much applause, then Schiller delivered one of the best lines I have ever heard at a product introduction, which also sent another clear message to some of the harping critics: "Can't innovate any more, my ass."
This stopped the show with a great roar of approval. As the cameras panned the audience they settled on Steve Wozniak for a few seconds. He was biting his thumb and seemed decidedly unamused. Had the quip hit home?

Schiller restarted when the audience began to settle down and explained how the components were built around a new unified core. "Sounds cool" he said, but many missed the pun there. There will be several options, for example the processor can have up to 12-core configurations with the new generation Xeon processors. This gives double the CPU performance of the current generation.
Memory is new too with 1866 MHz DDR3 RAM modules that have 60 GBps bandwidth. The storage is PCIe flash which reads at 1.25 GBps and writes at 1.0 GBps: 10 times faster than any hard drive that Apple has put in the Mac Pro before.
One point that may not please everyone is that all expansion is external, using 6 Thunderbolt 2 ports (20 GBps), with 6 devices supported for each port. Thunderbolt 2 is backward-compatible with Thunderbolt 1 and Firewire. There are four USB 3.0 ports too. Also installed are dual workstation GPUs: the AMD FirePro Graphics card was shown. This is fast. There is support for three simultaneous 4K displays. The developers in attendance were enthusiastic and this increased when Schiller announced that a new version of Final Cut Pro was in development.
One of the biggest surprises was when a slide showed the new Mac Pro alongside the previous generation: it reaches up to the ON/Off button. A major scoring point concerned the manufacture, which will be in the USA.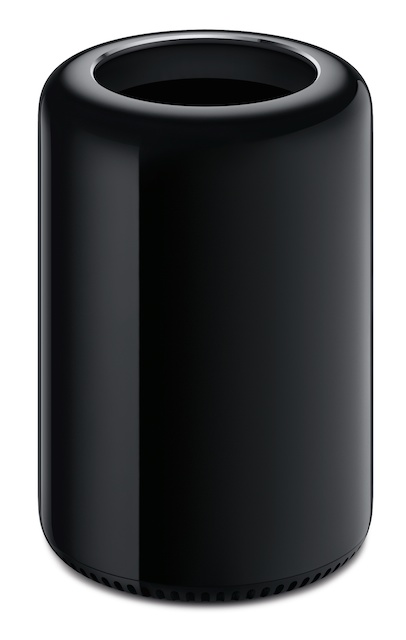 There has been much comment on the new Mac Pro since it was pre-announced at the WWDC by Phil Schiller. There have been a number of joke images, including one I saw that had sand and joss sticks: perfect for that job it seems. It is clear that it is a radical rethink and that some professional users may have to rethink their own ways of working. Few people these days work the same way they did, say, 10 years ago, so this may be a natural evolution and expandability via external sources may give users a greater flexibility.

Among the comments, I found two that stand out and are worth reading. The first was on the Facebook page of "We Want a new Mac Pro". This was set up by a professional photographer and it was his push with this page that caused Apple and Tim Cook to react, having left the Pro users with no real upgrades for a number of years. What he writes after examining the new unit is revealing.
Also writing on the Mac Pro is David Girard on Ars Technica who has a long look at the new computer. His article has a good analysis of what is good and not so good about the Mac Pro. Many have complained about the apparent inability to upgrade the CPU. Perhaps with pressure that may change.

When Schiller was done with the Mac Pro, he bounded off the stage, his energy undimmed. He was clearly pleased with himself as he handed the reins back to Tim Cook who spoke briefly about iCloud. with 300 million accounts, it is a fast growing service. The top features already have hundreds of millions of users (all generating revenue) and iCloud allows synchronisation of content between a user's iOS and OS X devices. Cook then outlined the idea of integrating the next version of iWork (at last) with iCloud and a new face was brought onto the stage to make the presentation.
Graham K. Rogers teaches at the Faculty of Engineering, Mahidol University in Thailand where he is also Assistant Dean. He wrote in the Bangkok Post, Database supplement on IT subjects. For the last seven years of Database he wrote a column on Apple and Macs.