<! ----------------------------------------------------------------------->
---

Despite Snow Leopard's late start for Thailand, I have now been running it trouble-free for almost two weeks. Some applications needed updating. With every major update to OS X, some developers do not start upgrading until the release: there is always some catching up. Then, while Snow Leopard was still fresh, Apple announced new iPods and a new version of iTunes.
Many users have been pleased with Snow Leopard, but are still on a process of discovery. Local retailers report that some customers had problems, but investigations suggest they missed two important steps: checking the disk and backing up data. Macs are not magic and do need maintenance as I have written here many times: this is particularly important before upgrading.
About two weeks after the release of Snow Leopard, Apple provided its first update -- to 10.6.1 -- covering a number of issues. The Downloads page at the Apple site also shows updated drivers for Brother, Canon and H.P. printers. As the "Gold Master" was fixed before the release of the most recent update to Flash, users should download the updated plugin for Safari.

Faster starts of applications are apparent, as well as better computer startup times, including wake from sleep. The time it takes for my MacBookPro to enter sleep has also been reduced, although not to the almost-instant times of newer machines.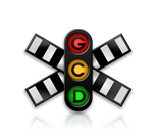 This is considerably more than a cosmetic update and many new features are available. Most, however, are invisible to the ordinary user. They are aimed at increased system efficiency, better APIs for developers (the Application Programming Interface), including cache and memory management. For users, the new look Services is much more powerful than before. I will be looking at this soon.
Part of this system makeover is Grand Central Dispatch, a technology at the basic Unix level of the operating system which allows the operations of a program to be distributed throughout the OS and use all available cores in the processor. Apple released the Grand Central Dispatch technology last week to the Open Source community.
Snow Leopard is a 64-bit operating system and many programs Apple includes take advantage of this. The Finder, Mail, Safari as well as most of the underlying system processes are now 64-bit, including all Apple System Preferences. My installed third-party preferences are all 32-bit. To use these, System Preferences must be restarted (it then operates completely in 32-bit mode).
Some Apple applications are not 64-bit. Perhaps we may expect updates for these sooner or later. These include iWork (Keynote, Pages and Numbers) and iLife, as well as Aperture. Included in iLife are iPhoto, GarageBand, iMovie and iTunes.

At a media event on 9 September, Steve Jobs, making his first public appearance for months, announced new iPods and an updated iTunes: version 9. I hope to be looking at some of these new iPods soon, especially the iPod nano with video: they are already in the shops here.
The new (but 32-bit) version of iTunes also has some iTunes Music Store services (which will not be available to Thai users). The iTunes interface, however, introduces a number of improvements that may benefit several users here.
I was pleased in July 2008 when the App Store became available in Thailand as it was one of the ideas I had pressed for in San Francisco the previous January. Last January (2009) I made a couple more suggestions, both related to my own user experiences.
The first concerned the large number of apps I have on the iPod touch and trying to organise these: drag one and they all move. I suggested a feature in iTunes that would allow this to be done on the computer. Apple has gone one better and allowed moving of apps in iTunes, plus moving of pages: a page could be set up with related apps then moved further forward.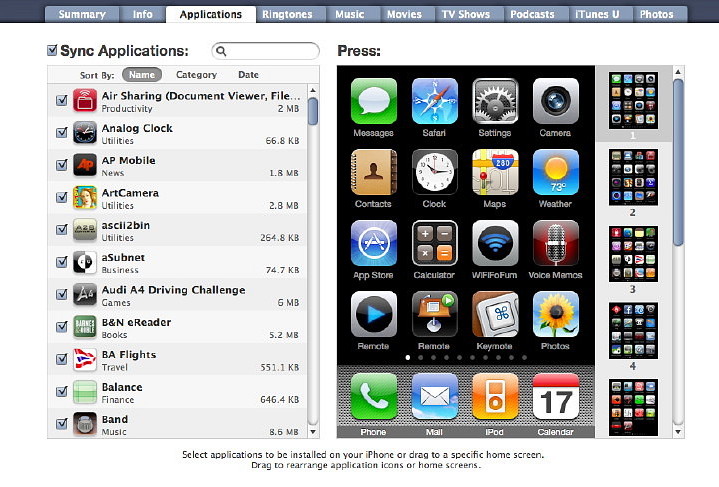 Another wish has been half-granted. I use podcasts frequently. I like to browse these in iTunes and subscribe with a single click. To do this, I need to change to an online store that shows podcast lists, like the US Store. A few podcasts have copyright restrictions, but these are controlled within the subscription process by the creator and not as part of the iTunes online store.
Within that podcast section is a valuable area, especially for those in teaching, called iTunesU which contains input (text, sound, video) from scores of universities in the US, UK and other countries. There is still no podcast section in the Thai App Store, but iTunesU is now directly accessible and I urge local users to take advantage of this.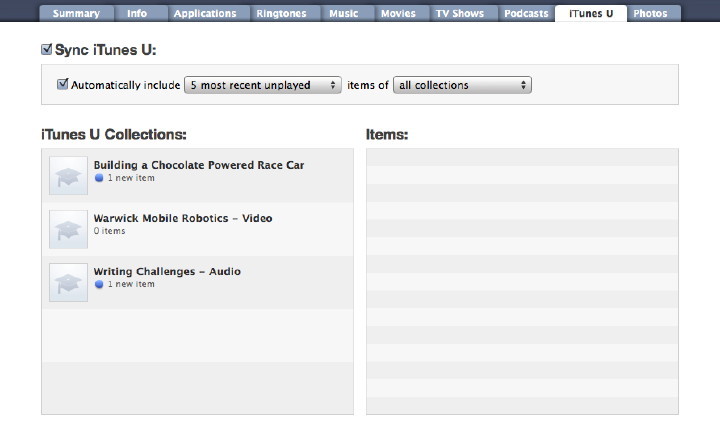 An iTunesU tab also appears when the iPhone is connected. This page and others in iTunes have a similar style to the new page for organising apps and a user's downloads can be organised more easily.
One and a half wishes out of two? Great minds think alike.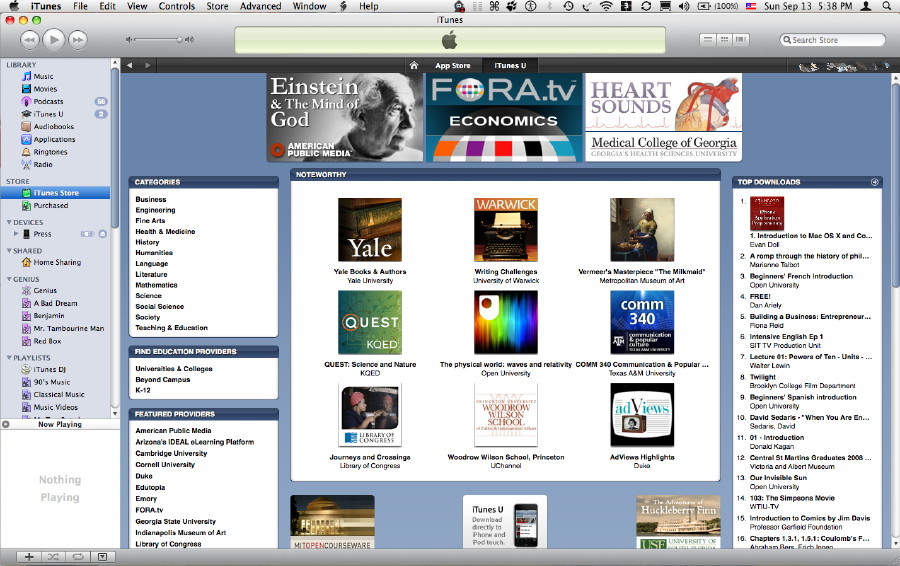 iTunesU access for Thai users
See also: Snow Leopard Installation and first Impressions
Next time: Services in Snow Leopard: Great Idea - Some Shortcomings

<! ----------------------------------------------------------------------->