Cassandra - Weekend Review: March Event, WWDC, Apple Watch, and Elizabeth Warren
By Graham K. Rogers
---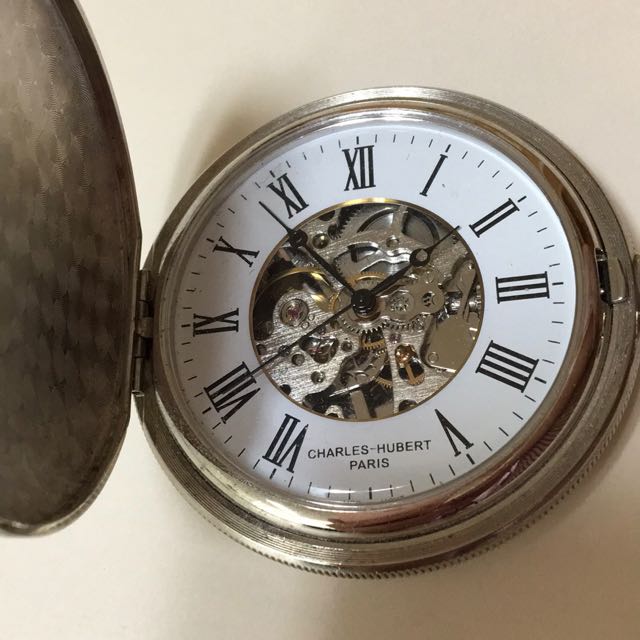 With an Apple Event this month and the news that this year WWDC will take place in San Jose from 3 to 7 June, there is a sense that the beast is stirring. While the event in March has a hint of TV content as its theme and WWDC is software oriented, there are some expectations that new hardware is on the horizon too.

I have been in a self imposed hibernation recently. There are a couple of reasons for this. With the politics in the UK concerning Brexit and some pretty poor decisions in my opinion, that gets me worried as a Brit. In America, although it is not my country, I find that the president is someone about whom I have concerns. I am not alone. I do not feel that my world is a safe place with Teresa May and Donald Trump in control, although some would argue that neither are fully in charge. With both Brexit and the way the US has tried to flex its trade muscles, there are short term and long term effects for companies, the economy and for ordinary people too.
Another main reason for not for not having written on technology-related matters for so long is that I have been focusing on cameras and photography. Of course I have been using my digital cameras: Nikon D850 and the iPhone; but I have concentrated on using Film in recent weeks. I have written a number of things about that medium and more will be coming.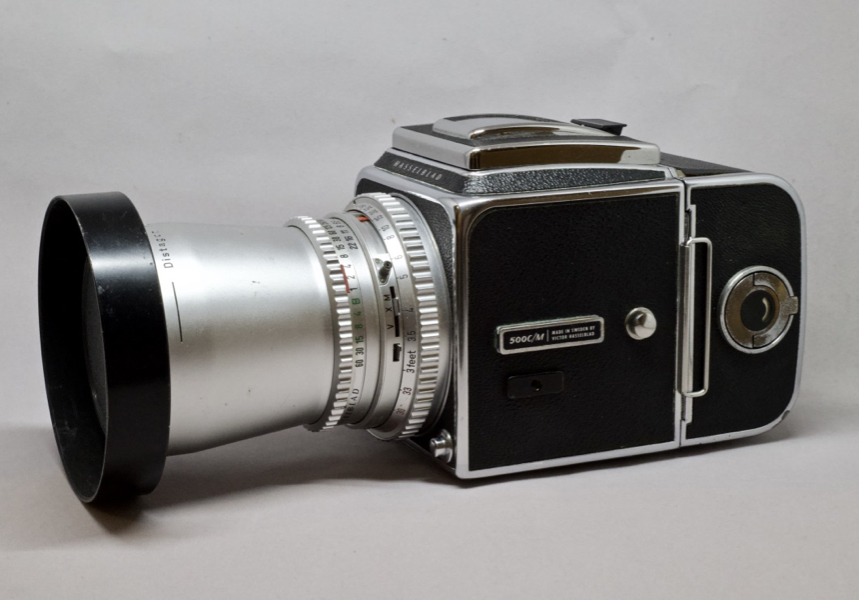 I was drawn out of my hibernation by a number of events, however, starting with WWDC which will be held in San Jose from June 3-7. Although commentators always hope for hardware announcements at this event (and there is precedent) the obvious place to start is to look at the software. That may give clues as to some of the hardware coming.
Before WWDC of course there is an Apple event later this month. Although the invitation suggests that this is something to do with Apple's media content there may be hardware. Some people have predicted the new iPads and there was a rumor about a different size. The iPad mini seems to have disappeared from the radar and it is a shame really because a lot of young people used to rely on that.
With regards to hardware, I have noticed over the last few weeks many offers for reduced prices on Macs and iPads. At least, these were discounts in the USA: there are rarely such discounts here; and last year, after the Apple Watch 4 had been announced, certain outlets were selling the Apple Watch 3 at a higher price than Apple's recommended level. This discounting in the USA suggests a clearing of the decks and hopefully the potential arrival of new hardware, some of which is long overdue.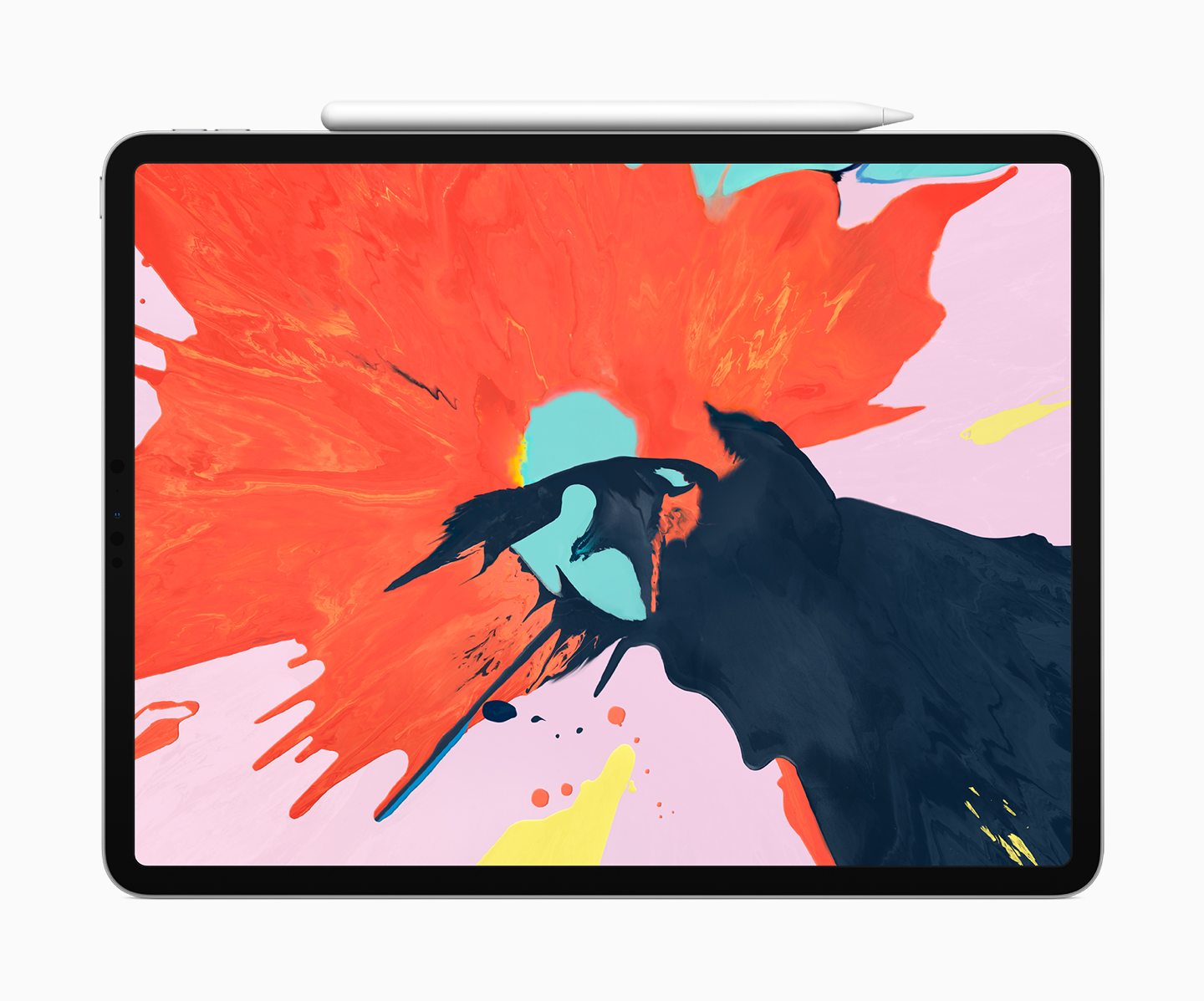 Apple iPad Pro - Image courtesy of Apple

Can we hope for new iPads, new notebooks, or perhaps even that long predicted Mac Pro; or will this event keep to the theme of entertainment? With the announcement, "Its showtime" that would tend to suggest that the meetings Apple has been having with content providers have borne some fruit and it is time for Cupertino to press the button. What that means for users of the Apple TV here is not known as the service that Apple provides currently is abysmal. Apart from a few apps like Netflix and a handful of games, there are none of the major sources that users in other countries have access to: not even Carpool Karaoke or Planet of the Apps. Note also that with local duties on such devices, the price is higher than for other countries. Users here pay more for considerably less.
There are some suggestions that Apple would also use this event for an announcement on its magazine subscription service - linked to the News app on iOS.

Another idea that drew me out was the announcement by prospective presidential candidate, Elizabeth Warren, that she was setting her sights on Silicon Valley, most notably Amazon, Google, Facebook and Apple. With Cupertino she thinks it is going to be OK to break up Apple like the government and courts did to Bell in the 1970s. Business and gravity being what it is, most of that is all back together again under the AT&T flag, although tragically on the way Bell Labs was lost.
I blanched when I read that the lady wanted to separate Apple from its App Store as the monopoly she sees (if all you have is a hammer, everything looks like a nail) is a construct that keeps me and thousands of users secure. Just look at the alternative of the happy-go-lucky Play Store and see how insecure those devices can be. While Warren did some wonderful work on the banks - not enough in my opinion - she may do herself some harm by looking at technology companies through the same lens. Note also that California has the largest number of electoral college votes.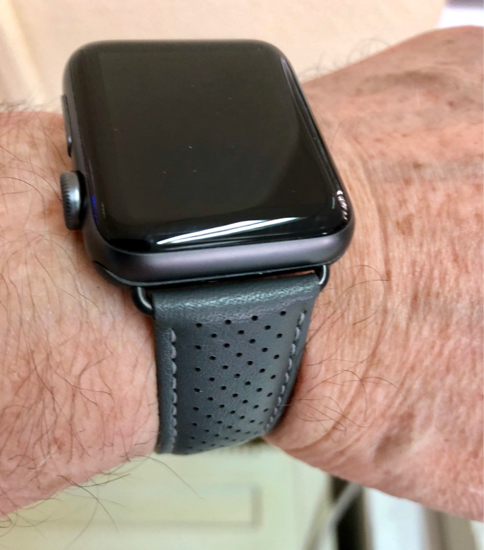 I had noticed locally a lack of Apple Watch bands. It has been like this for months. Initially I thought this was just another local phenomenon, but I checked online Apple stores and worldwide saw that (currently) there is just not a wide collection of watchbands available. Maybe some new designs will be coming soon.
The Apple Watch faced considerable opposition initially, but bit by bit has found its way onto the wrists of many people: young and old (and in between). It had early acceptance in some parts of the medical profession who saw its value as part of a strategy of collecting direct input from users. This can indicate any oddities of a particular patient if the hospital is set up for it; but (along with the iPhone) it can also provide larger data sets that can be useful for wider statistical analysis.
As people recognize the benefits of health, body tracking, and messaging, so sales of the device are growing and even IDC reports positively on this. Commenting on this D.M. Martins Research (Seeking Alpha) notes the recorded 31% growth, part of which is coming from corporate take-up: healthcare organisations (and insurance companies) view the monitoring as a valuable way to reduce risk. Investment in the Apple Watch has a related economic benefit as trends, predictions and warnings are more readily available.

A few months ago, and not for the first time, we had a whole series of Apple is doomed Memes following Apple's own reports on income and a general malaise in the American stock market: both were affected considerably by sales in China, and not just Apple: almost any US company doing business in the country was affected negatively. Apple's stock price took a hit and the Wall Street commentators that only a few weeks before were singing its praises, now sung the songs of doom.
I mentioned then that Apple has seen drops in each share price before, but always the price changes to rise a short time afterwards. And now we see predictions of $220 by some analysts. Apple's current share price is $184, about what it was this time last year, before the rise to $232 and then that rapid drop. Commentators often consider the short term, but if you look at the long-term trend, say from 2007 when the price of an Apple share was $200, the trend has continually been upward. There has been a 7-way split in the price since 2007 so one share then would have been worth just under $30, which gives a rise of around six times from then to today.

I saw a hint online this week about using the App Switcher in macOS (Steven Sande, AppleWorld Today). I stopped for a moment and blinked. I have been using this for years: it is nothing new. I checked online and although I could not find anything definite about the feature's introduction, one article mentioned that it might go back as far as Tiger, so that new feature is rather long in the tooth.


Along with the Dock and Launchpad, I use it as part of my strategies when working. What some people may not realize is that this is also available on iOS. If you are using a Bluetooth keyboard almost all of the key commands we use on macOS can be used on the iPad.

So here's a thing, with WWDC usually concentrating on iOS, WatchOS, tvOS and macOS, there could perhaps be some overlap with Apple's development of Marzipan: iOS apps on the Mac. There was a hint of this at the end of WWDC 2018. Many have expressed the idea that Apple should merge iOS and macOS, but I do not think this is likely. This also means that while I think every few months about transferring all my work to iOS and buying an iPad Pro, this is not going to happen either: there are too many Mac-specific applications that just would not work on the iPad, although Apple and other developers (Adobe, Microsoft) have certainly done their bit to make this type of move feasible for some users.
What Marzipan will make possible is for a developer to write one set of code and then the app can be ported to both systems. It will not be that the app will run on both the iPhone and the Mac, but there will be a built-in economy that will not need two separate sets of code to be written for one app. Affinity had some good ideas along these lines with the basic engine for their applications like Developer, Photo and others. I am not sure that this is the same approach as Apple is taking with Marzipan, but the ideas sound similar: with the basics created, porting to another operating system is more easily accomplished.
Graham K. Rogers teaches at the Faculty of Engineering, Mahidol University in Thailand. He wrote in the Bangkok Post, Database supplement on IT subjects. For the last seven years of Database he wrote a column on Apple and Macs. After 3 years writing a column in the Life supplement, he is now no longer associated with the Bangkok Post. He can be followed on Twitter (@extensions_th)