Cassandra - The Evolution from Film to DSLR to iPhone and Back to Film
By Graham K. Rogers
---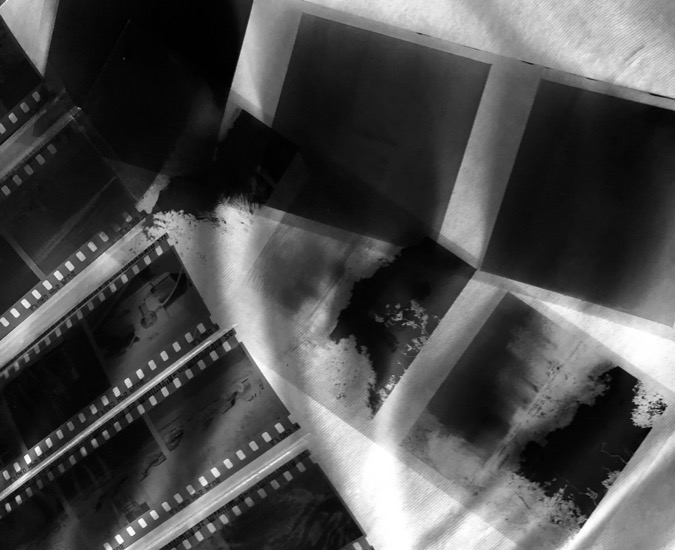 I may be a lover of the way the DSLR allows me to take hundreds of images and easily use the best for online presentation or for print, but the iPhone made the whole process easier: perhaps too easy. In recent times I have returned to film and now regularly use a mix of cameras: 35mm and medium format.

As more people are taking up film photography I have seen several comments online about who, or what influenced them. When I started taking snaps many years ago as a kid, there were no digital cameras. And back then most people took photographs in black and white. Although color film technology had been available since the 1920s it was not widely used until the late 1960s. Black and white photography almost disappeared then.
Film Cameras

I took to digital photography in the 1990s after some early tryouts of a Kodak (a DCS I think) and a Logitech FotoMan. I bought a Nikon D70 around 2005, which was replaced by a D70s. I recently found that in a cupboard: it still works. I progressed to a D7000 and more recently a D850 with a 47.5 MP sensor. With the successive Nikon cameras I felt I was learning all the time, but in the interim along came the iPhone with its regular improvements. The Apple products needed a slightly different approach for the best results. The later addition of RAW (DNG) capabilities did much to improve output.

One of the apps I use for RAW on the iPhone is 645 Pro which I have mentioned before. Initially it had only TIFF capabilities, but this was a considerable improvement over the (then) standard JPEG output. I have set it up now to produce TIFF and RAW so I am able to edit the original digital image (DNG) if I want.
What I particularly like about this app is its ability to produce output in several resolutions (6x6, 6x7, 6x9, et al), with several film emulation options, and with a selection of colored filters. This was like working with a film camera again. I started thinking again about film and looked at a number of options. At the top of my list were Rolleiflex (twin reflex), Hasselblad (SLR) and the renowned Leica (35mm).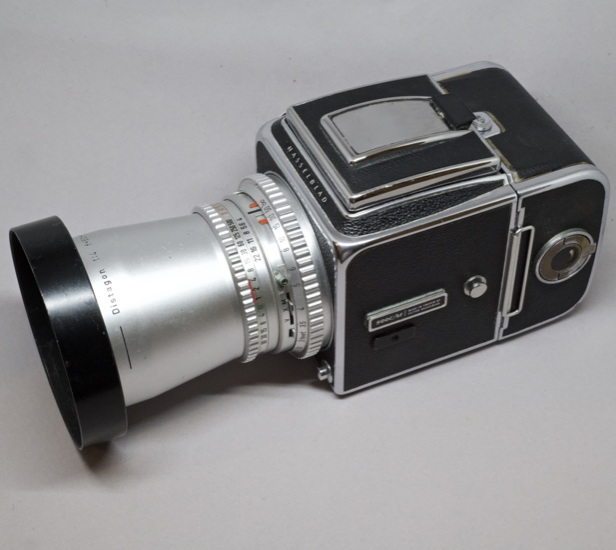 Hasselblad 500C/M

I did try the Rolleiflex but did not feel comfortable with it. On a local website I tracked down a Hasselblad 500 C/M. The seller taught photography at a college, sold the cameras, and fixed them too. I was given a set of options when making my choice and settled on the 80mm lens and a prismatic viewfinder.

After a couple of months use, I decided I was not a fan of the viewfinder and bought a waist-level option. I also picked up a couple of extra film magazines. Later I bought a 50mm Distagon lens which, despite its odd adjustment process (aperture/time) gives me output I like more.
Hasselblad output

The Hasselblad is manual from top to bottom and I had to learn some new skills. As I grew comfortable with the camera, I began to produce more acceptable results. Despite my Nikon DSLR and the iPhone, both of which I use regularly, I am increasingly interested in film, so have investigated more in recent months. I have now added a Nikon FM2 that allows me to use some of my DSLR lenses (F-mount) and a Mamiya/Sekor 1000DTL. This came with a telephoto lens, but I added a 35mm Zeiss Flektagon lens for closer shots.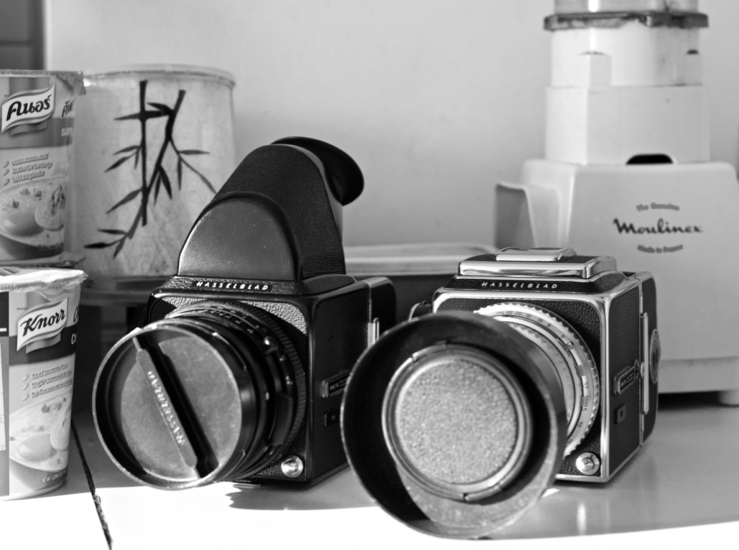 Hasselblad 500C/M x2

I bought that lens on eBay and started looking around at other items. As I already had some spares for the Hasselblad, I bought a second body (slightly older) and now have two of these. With my recent experience of working with 35mm film, I now know I prefer medium format, so entered a couple of online auctions, ending up buying three cameras with bellows: an Agfa Record lll; a Voigtlander Perkeo I; and an Agfa Isolette which arrived this week. The others are on the way and I am looking forward to experimenting with them when they arrive.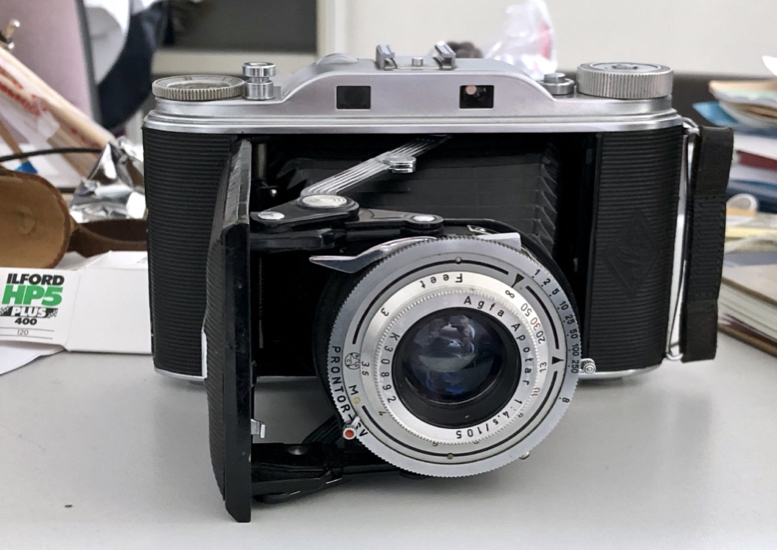 Agfa Record lll

Looking at the output of others online, I accept that I have a way to go. I liken it to playing golf (which I did once - disastrously). There is always more. A good photograph is a combination of the technical and the artistic: sometimes the two coincide. Whether using film or digital cameras, we can always aspire to a better output. Achieving that can be frustrating, but also rewarding.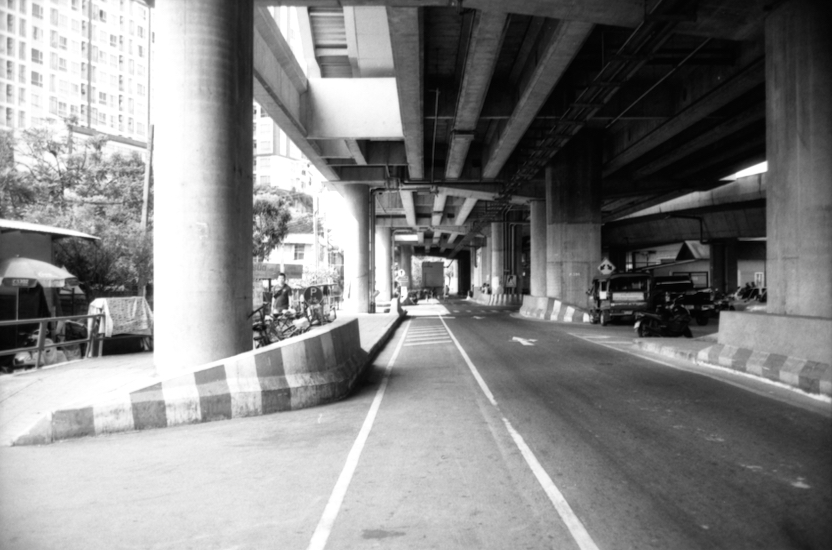 Output from 35mm camera
See also:
Graham K. Rogers teaches at the Faculty of Engineering, Mahidol University in Thailand. He wrote in the Bangkok Post, Database supplement on IT subjects. For the last seven years of Database he wrote a column on Apple and Macs. After 3 years writing a column in the Life supplement, he is now no longer associated with the Bangkok Post. He can be followed on Twitter (@extensions_th)