Cassandra - Tuesday Diversion: Unwelcome Changes - (1) iPhone 11 Pro Camera
By Graham K. Rogers
---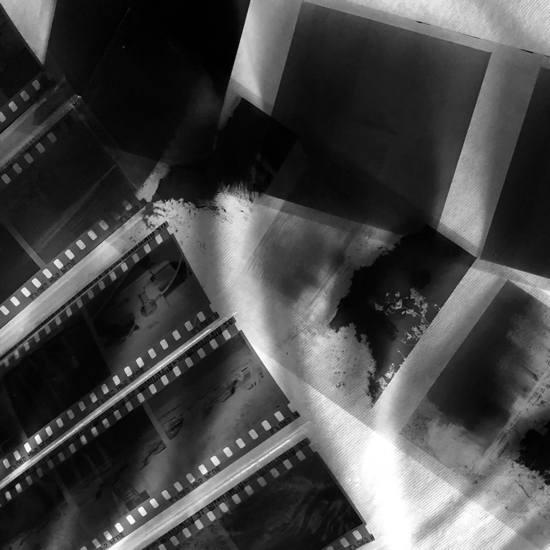 Working with the new iPhone and the latest version of iOS has not been smooth sailing in my house. While Catalina is waiting for me to press the update button and iPads are working fine, I am not wholly convinced about the triple iPhone setup. And then there is Photos

Anyone comparing my recent writings on Apple products with earlier output would realize that I am not entirely satisfied with the current picture. In the main, I am happy with the hardware, but software in particular has caused me much anguish. I am still unwilling to install Catalina on my well-running MacBook Pro for three main reasons: my tryout with early beta versions (albeit these are known to be trial versions for problems to be found and fixed); consumer comments, including those from local users who have not seen smooth transitions from Mojave to Catalina; and my own installation of Catalina on my trusted Mac mini, which took a couple of days to return me to a square one installation, although I have just found an additional problem with iCloud and the Apple Watch.
My original intention in writing the two parts of this examination was brought to to a dead stop when my day job intervened and I was handed a large envelope with a dozen or more academic articles that were in need of urgent editing for publication. Some were better than others. Some were downright awful as many treat writing as an afterthought, relying on translation, while not applying even basic grammar rules to the output. The job is done and I am back on track, albeit a week later than intended.

The current iPhone model has also been less than enjoyable: for the first time since I managed to try the original iPhone the day after it was announced at the Moscone Center in 2007. Although that hands-on experience was limited to a few minutes it showed me the massive potential for the device which Apple has delivered over the years. However, my current device is giving me some pain with Photos synchronization and now I find that the Personal Hotspot has stopped working on the MacBook Pro (fine on the iPad Pro). Updates to the iPad Pro (also at version 13.2.3) have been problem-free, while the iPhone X still synchronizes perfectly, but has not been updated and runs iOS 13.1.3.
Leaving that aside as a (slow) work in progress, major changes to the way the iPhone 11 Pro takes photographs have not been totally perfect in my view, while editing in the Photos app has changed significantly: adding long-needed tools, but with questionable design changes that are not matched (for the first time) on macOS. As we have seen before, Apple sometimes makes changes that may make sense in theory, but in practice, affect the user's experience negatively.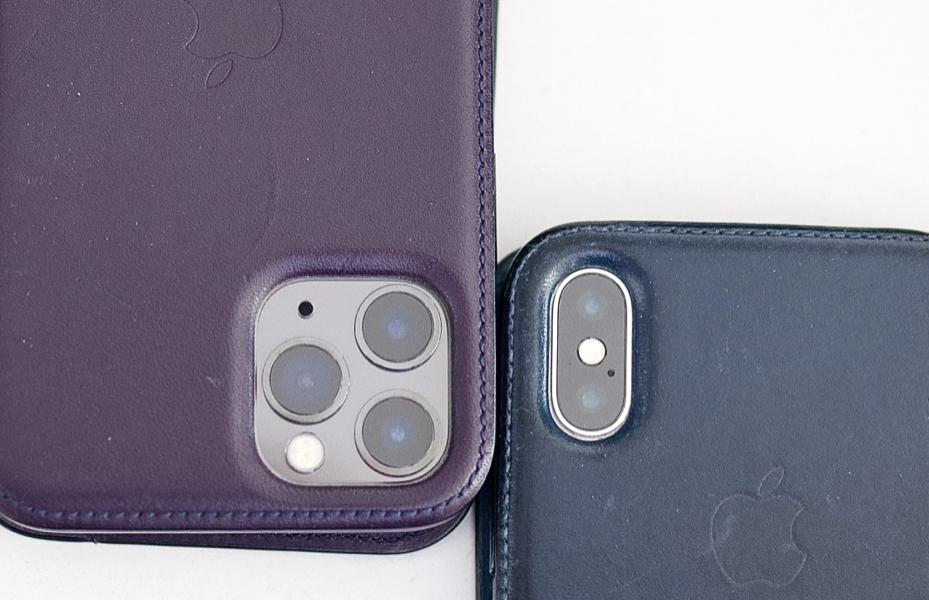 iPhone 11 Pro Camera
The most obvious external change to the latest iPhone models was the addition of a third lens. The three lenses and the flash are significantly larger than the 2 lens housing on the iPhone X although this is somewhat disguised on my iPhone by the case. Apple only provided Aubergine and Black for the Folio case which made me decide on the Space Gray version rather than the more interesting Midnight Green.

The three lenses were part of the change to the camera interface which had previously allowed photos to be taken as Time-Lapse, Slo-Mo, Video, Photo, Portrait, Square and Pano. With the iPhone 11 Pro there are now Time-Lapse, Slo-Mo, Video, Photo, Portrait, and Pano options, although the Photo setting allows .5, x1 and x2, along with digital magnification up to x10 (as before). As I use a Hasselblad and other film cameras with 6x6 output, I had made good use of the Square setting for a while.

The same changes have been reflected in 3rd party apps that I use for the RAW output, although RAW is not always available. For example, Pro Camera displays a warning that the format is being changed to JPEG. When I switch back to x1 or x2 a similar panel shows that RAW is being used. An image from this app is around 11.5MB and is a DNG file (Digital Negative - originally developed by Adobe).




I am able to take square photographs with the 645 Pro app, which has long been a favorite of mine. It pushed me back in the direction of film. The interface looks like a digital camera and there is a wide range of settings for input and output. The main options are filters, film emulations and frame formats. It is this last option that gives the app its name as 645 (like the Bronica ETRS I have) is a specific medium film format. Others are the square 6x6, 6x9, which I favor having experienced this output from an Agfa Record III, as well as 6x12, 6x17, and 16:9.

The wide range of film emulations - color and B&W - are supplemented with a couple of user options, allowing specific modifications to settings. Filters include a full range of colors as well as grays and browns as well as a no-filter option. My own choice is yellow. I use this with a B&W film (A2) to contrast with blue skies.
Originally, the app allowed users to save images as TIFF files instead of the standard compressed JPEGs. Now that RAW files are also available, I have this set up to take a photograph as a TIFF image (31MB) and to save a RAW image as well. I have the B&W image but can also access color if needed.
iPhone 11 Pro output: 0.5 (wide), x1 and x2

On the iPhone X square images have a resolution of 3024 x 3024, while the Photo setting gives images of 4032 x 3024 (x1 or x2). Improved output from the iPhone 11 Pro gives images of 4032 x 3024 (.5 or x1 or x2). The output from the latest iPhone tends to be sharper, crisper, although I am not sure if I can detect any specific improvements to colors at this stage. Most of the images I want to use will go though an editing process and I will change the output anyway.
Which brings me on to editing. . . (See Part 2 - iOS and iPadOS Photos Editing):
Graham K. Rogers teaches at the Faculty of Engineering, Mahidol University in Thailand. He wrote in the Bangkok Post, Database supplement on IT subjects. For the last seven years of Database he wrote a column on Apple and Macs. After 3 years writing a column in the Life supplement, he is now no longer associated with the Bangkok Post. He can be followed on Twitter (@extensions_th)