Cassandra - Weekend Diversion: Catalina and iOS Misbehaving
By Graham K. Rogers
---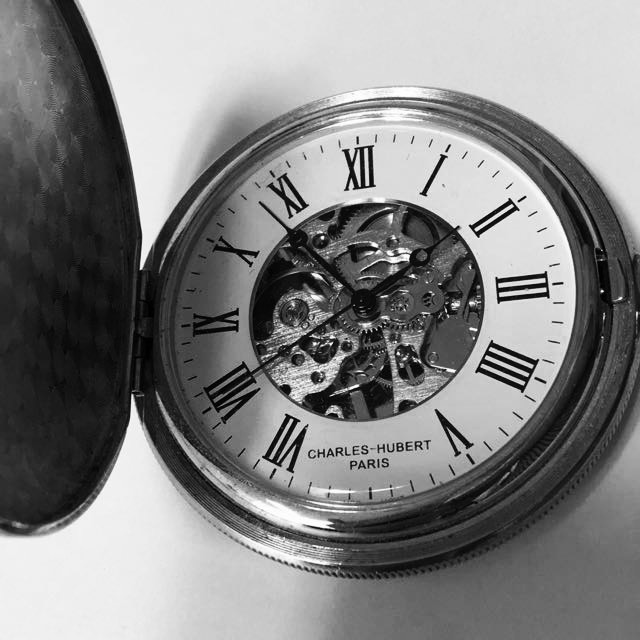 With several years experience of OS X, macOS and iOS I am now at a loss to explain, or deal with, the various problems that Catalina and iOS 13 have thrown in my path. I am not alone.

I had thought that it was about time I stopped writing, but sometimes the buttons are pushed. It has been a busy semester (my problem). As well as teaching almost every day, several academics have asked me to edit and correct papers they need published. This all takes time. I have also developed far more of an interest in photography in the last couple of years, especially film. I have several 35 mm and medium format cameras. I want to go out and take photographs. I do sometimes write about that as well, but output is better placed on the Emulsive website. Lastly I have lost interest in writing about Apple, iPhone and Mac devices. Particularly with Catalina and iOS 13 on the iPhone 11 Pro, I have experienced problems that I have never gone through before.
Catalina has been a particular worry. I am not alone here. I did try beta versions early on as I have for previous versions of macOS, but experienced several unusual problems. That is what happens with beta software of course. I decided to withdraw from the program and concentrate on Mojave. When Catalina was released, for the first time ever I held off. Even when OS X was a paid update I would be in the line on the day of release, sometimes at Siam discovery, and would install that right away. With later downloaded versions which became macOS I would always install on the day of release. Only once, with Jaguar, did I experience a problem. This was with a third party extension and an update was released within days.
I am not alone with Catalina problems. Several long time Mac users whom I know have similarly declined to update. One local user who is a good level of expertise has updated and has reported several problems, including kernel panics. The idea of switching a working computer to an operating system that may pose problems is not a risk I am willing to take, at least not just yet. It's not as if I am limping with Mojave: that works just fine.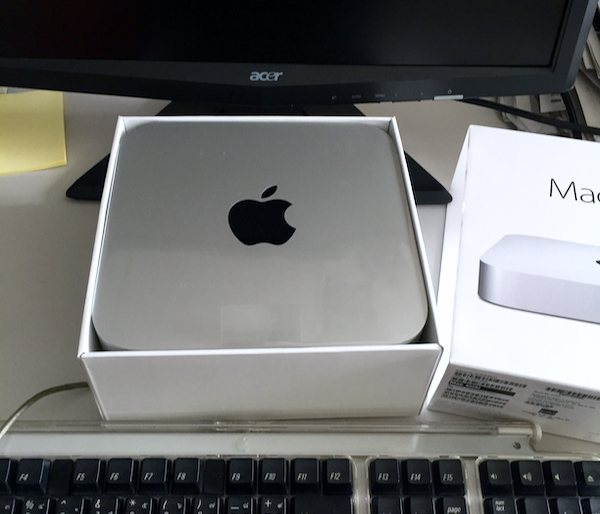 Mac mini - out of the box

I do however have a spare. I keep a Mac mini at my office and use this when I don't take the MacBook Pro with me, but need access to a Mac. It does not have much data on it, and what there is is mainly stored on an external disk. A second disc is also attached and this is used for Time Machine back up. This machine has not let me down at all. The only major difference is that the photos library is stored on the external data disc.
I had a couple of hours spare during the week, so I decided to download and install Catalina. I did check the integrity of the disc before starting the installation process, but as expected there were no reports of any problems. The office network obliged and was usually fast. The download and installation went without any apparent problem until the restart.
The first thing I was asked to do was to authorize an Apple process with one of those obscure system names. Although I was able to move the cursor using the trackpad, it was not possible to enter any data from the wireless keyboard. I had two choices: OK, or Ignore. As OK was unlikely to do anything apart from Loop back to the login window, I decided to Ignore. Nothing disastrous appeared to happen and I was able to complete the login. I started to look at apps once the initial processes were complete.
I was particularly keen to check photos because this is the app I am most liked likely to use. Unfortunately it did not open the library. I was offered only a new blank library. I knew that the library was on the hard disk so quit photos and re-started with the option key held down. That allowed me to select an alternative library. I was offered several Aperture libraries, which I might look at later. I selected the external hard disk and clicked on the library that I had been using up until the update. This was rejected. I was told that it had to be on a disk formatted as Mac 0S extended.
Using disk utility I checked. It was shown as Mac OS extended (Journaled). This is what was required. Photos however declined. I was tempted to copy the contents of that disk to the hard disk and start again but I thought of the time. Instead I decided to use the new, empty library as the system library. All of my iCloud photos would eventually arrive in the library. It declined. Not directly but there was a display of the spinning wait cursor. I Force Quit photos two or three times and restarted the Mac, but each attempt produced the same results. I went home. This had taken me over an hour longer than I had expected and I was now working with one hand behind my back. It was not an auspicious start to updating on what is almost a clean machine. The MacBook Pro would be a different matter and carry a higher risk.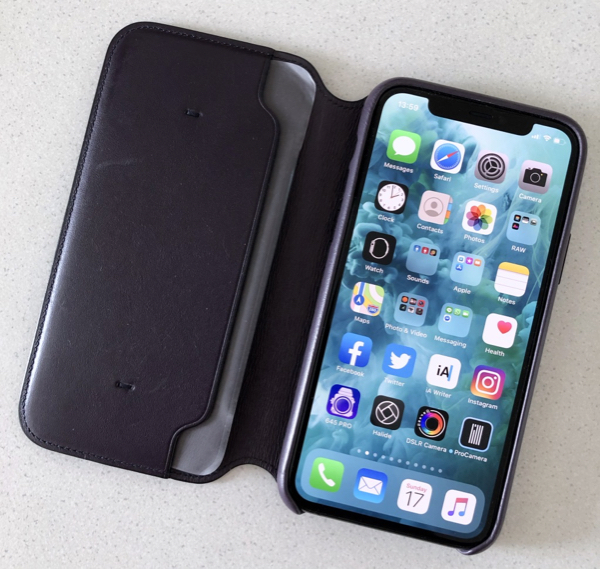 I recently bought a new iPhone: the iPhone 11 Pro. This has worked fairly well, although I am still trying to learn the new camera system. Output however is nice and clear. I was also less than enamored with the updated Photos app in iOS 13. It has changed far more than I wanted. Although some useful features have added, some of my favorite controls have gone. I am particularly missing square photos in the camera, as well as controls for Black and White editing in photos. I use monochrome output a great deal and so I need to make other editing changes, which are still less effective than those I had been able to produce with the previous version of Photos.
In general however, the iPhone works as I want. That changed with the 13.2 update and the subsequent 13.2.2 version. Almost immediately any photographs on my Mac or my iPads failed to synchronize with the iPhone 11 Pro. If I edit an iPhone photograph on another device, similarly that edit fails to find its way back to the iPhone. If I scan images on the Mac, none of those will appear in the iPhone Photos library. They are available on the iPads that I have. These are running iPadOS 13.2.2. I did try to change things on the iPhone11 by turning off Photos synchronization to iCloud and then turning it back on again, but there was no change.
When I take a photograph on the iPhone 11 Pro, that appears in the library, although I do notice a brief delay (a second or so), rather than the immediate updates I had seen before. That photo is synchronized to the other devices: Mac, iPads and my previous iPhone X. Underneath the Library there is always a thin progress bar with the words, Restoring from iCloud.
After about 10 days I turned the older iPhoneX back on. This is running iOS version 13.1.3. Overnight all of the images that had been put on my Mac or the iPad Pro - from the D850 or the scanner - appeared in the library of the older device. I can only presume that there has been a setting that has changed, although I am unable to track this down. This is a possibility as when I updated, phone calls from those not recognized (not in Contacts) stopped being answered and I missed several important calls from delivery services and from the hospital. Once I had found the setting that had been turned off, I reset that and calls started coming in again.
It has been 10 days or thereabouts since the library has stopped synchronizing to photos and this has hampered my work considerably, although I have been able to switch a lot of this to the iPad Pro. It really isn't the same though.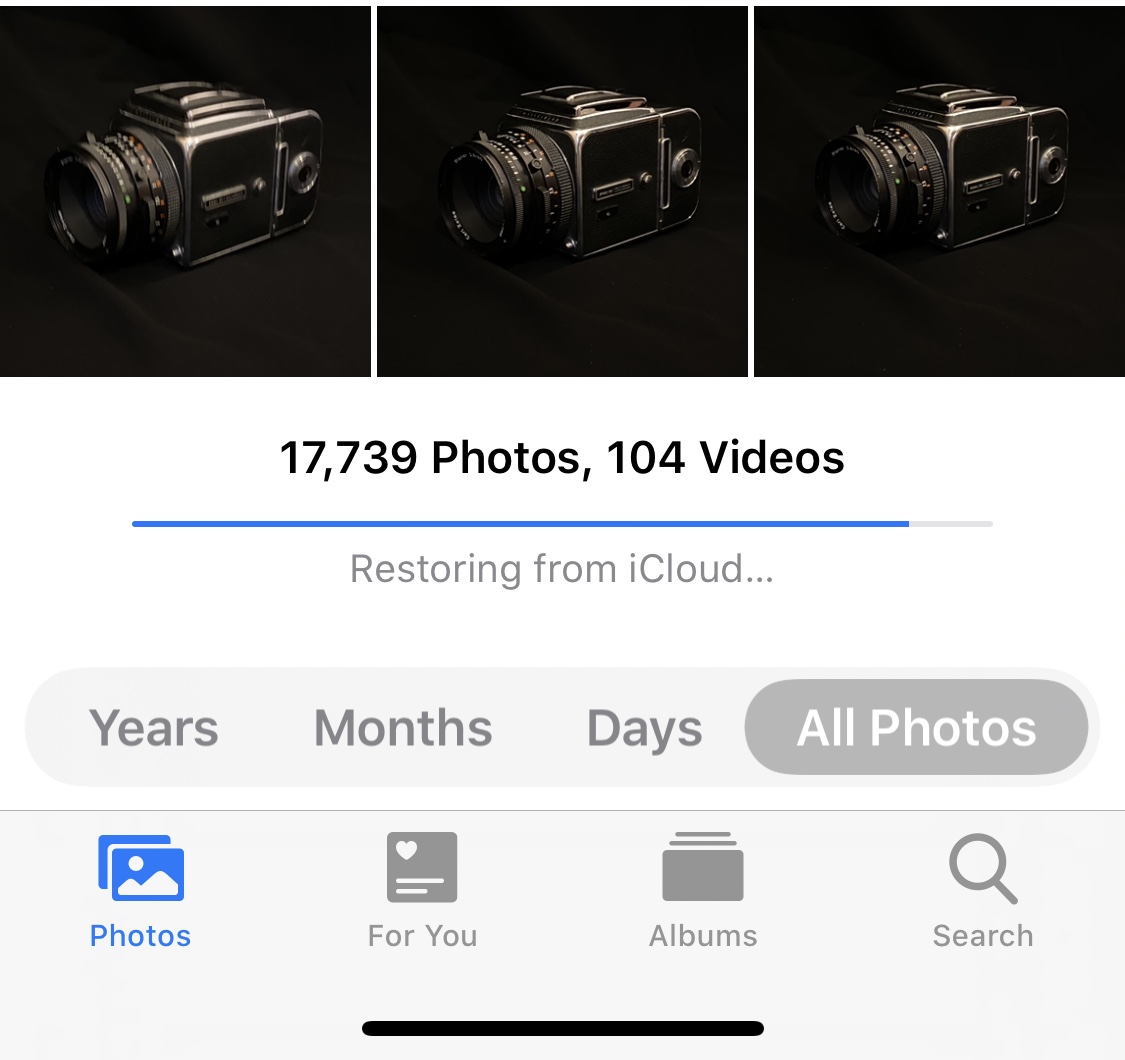 Photos on iPhone 11 Pro running iOS 13.2.2

When OS X was named after big cats, I had few problems with any of the updates, but since moving to a California-based naming system, the underlying technologies have become far more sophisticated. The idea is to provide users with a seamless experience and to increase security, but the complexities are causing more problems, even for experienced users, than ever before. iOS too is not always as reliable as in the past.
I have exhausted my knowledge over the synchronization problems I am experiencing on just the one device. My next steps are to try a complete reset (drastic and unnecessary) or make an appointment at the Apple Store here, all of which are taking up time that in the past was not necessary. At least I have other devices to take up the slack, although up to now the iPhone has been my workhorse. Others may not have that luxury.
Graham K. Rogers teaches at the Faculty of Engineering, Mahidol University in Thailand. He wrote in the Bangkok Post, Database supplement on IT subjects. For the last seven years of Database he wrote a column on Apple and Macs. After 3 years writing a column in the Life supplement, he is now no longer associated with the Bangkok Post. He can be followed on Twitter (@extensions_th)