Cassandra - Rethinking Photo Workflows (3): Photos on iOS
By Graham K. Rogers
---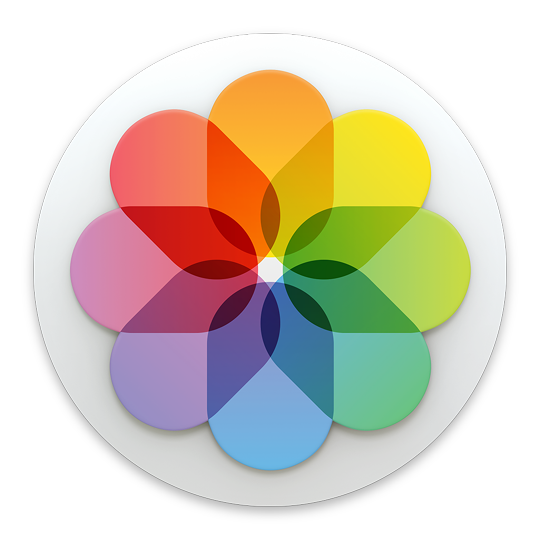 Users who take photographs want to edit images, whether it be on a smartphone, tablet or computer. Workflow differs depending on the device being used and the original input. The iPhone has limitations but there may be help at hand.

I wrote earlier about photo workflows on the Mac, focusing on Apple Photos. By way of detour, I also looked at the import of photos from a DSLR camera direct to an iOS device and its practicalities: possible but not recommended for day to day work. As it is claimed that the iPhone is the most popular camera Noah Stahl (9to5 Mac), it makes sense that many users would want to edit their images on the device, although I am not sure that many take full advantage of the images they have.
With the Mac, much editing work can be done using Photos, especially with the access to third party apps using extensions. On the iPhone, the Photos interface is deceptively simple and has limited access to equivalent extensions, but the wide range of photo and editing apps available also provide some sophisticated editing tools for those who wish to make use of them, although looking at input on social networking sites there is a strong case for some users to make some basic adjustments.

The interfaces of the respective devices determine the display of the library and editing tools. The Mac is always in landscape mode. The iPhone and iPad can be used in either landscape or portrait mode and these change how tools are displayed. For ease of explanation, I will work on the iPhone in portrait mode. Apart from games, this seems to be how most people use these devices.
In my case, I also work with RAW images, either created in specific apps on the iPhone, or taken with a DSLR camera. It is possible to work with such images in Photos, but I favour other apps for editing. There are also specific apps that I might want to use for editing an image: these need different workflows which I will address later.

In Photos the library contains all images. Organisation is in the date-organised library or in user-created or default albums (People, Places). When a single photo is selected, the Edit button is top left of the screen. The edit screen has a black background with 4 icons at the bottom of the screen, with the words Cancel and Done (initially greyed out). At top right is an Enhance icon, which will instantly make some basic improvements to the image. For some that may be enough. For additional editing the four icons at the bottom are used. From left to right: Crop (with rotate, straighten and other tools); Filters; Edit (Light, Color, B&W); and More (certain 3rd party extensions).
Crop
The image is displayed in an adjustable white frame, with a protractor below. This allows the user to straighten an image. As this is done, a grid is shown on the image to help the user see vertical and horizontal surfaces. As the small lens on the iPhone may cause some perspective problems, selecting specific line (on a building for example) may assist. Several apps (for example, Tadaa) have perspective tools. When using straighten, a Reset item appears below and the user can return to the original.

The lines (and corners) round the image can be adjusted using the fingers to crop the image. Reset is also available when this is used. Below right is a white icon that reveals specific image aspect ratios (Original, Square, 3:2 and more) if needed. When a specific aspect ratio is used, the icon turns blue. Reset is available.





Crop and Filters (right)



Filters
Apple provides 9 filter options for users of Photos on iOS. The same 9 filters are available on the Mac. This is a limited choice and there are several apps that provide a greater range of options, but these may suffice for many users.



Edit
Selecting any one of the three options in Edit (Light, Color, B&W) reveals a slider with a representation of the image and how the effect might appear. Changes are applied by running the finger left or right to apply the effect. This is simple enough and might be enough in many cases, but tapping the three-line icon reveals fine-tuning options.

Light:
Brilliance
Exposure
Highlights
Shadows
Brightness
Contrast
Black Point
If any changes were made using the original scrolling tool, these are shown (numerically) beside the option. Tapping on any option shows the image and a scroll wheel. As the indicator is moved left or right the image is adjusted. A grey dot above the scale shows the original setting. If the scale is returned to this point, there is slight tactile feedback. The same applies for other adjustments.
Color
B&W
Intensity
Neutrals
Tone
Grain
When the B&W editing scroller is used, the image changes depending on red, green and blue filtering applied by the software. I find that particular care needs to be applied with faces which may either be too pale or too dark depending on how the effect is applied. Trees, buildings and the sky are also affected by the use of the scroller.
Editing and More (right)
More
As well as Apple's own editing tools, the user may also access some third party apps from within Photos, in a similar way to how extensions are made available in Photos on the Mac. Some apps may only allow access to limited features, such as filters, through Photos, with their editing tools only available through the standalone app.

I have found that some of the effects applied when using these extensions can be used by other apps on the iPhone (Instagram, Twitter), but may not synchronise with the Mac via iCloud. If I particularly want an image edited in this way to be available on the Mac, I may transfer by email or AirDrop. There are other inconsistencies with the way some of these 3rd party apps may work within Photos, so if I want a specific effect, I may resort to working with the standalone app





A lot can be done just working in the basic Photos app on iOS devices, although there are clear limits. Apple designed this app for basic adjustments and it does quite well for that purpose. There are two specific tools that are available on the Mac, but not on the iOS version of Photos: Sharpen and White Balance. They would improve output considerably for some users. If either of those tools are needed, users need to resort to third-party apps, which I might access anyway for certain specific editing needs: another type of workflow.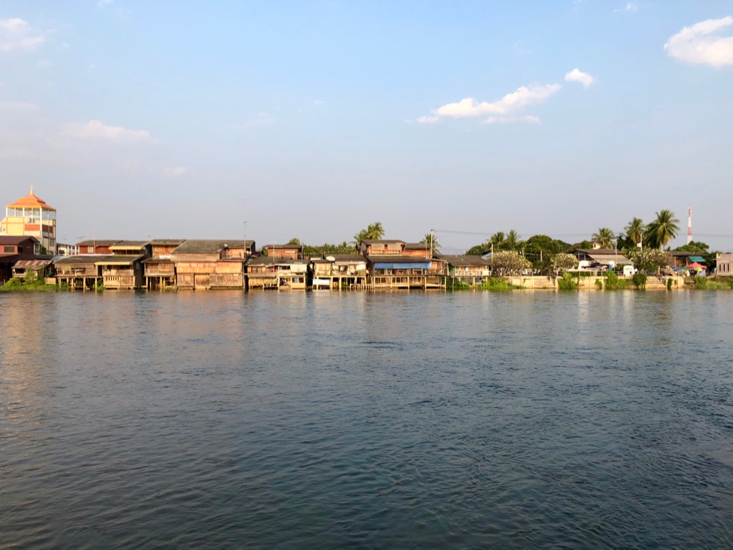 Ping River, Ban Tak, Tak Province
See also:
Rethinking Photo Workflows (2): DSLR with iOS - Some Practical Considerations
Rethinking Photo Workflows (4)>: RAW Images on iOS Devices



Graham K. Rogers teaches at the Faculty of Engineering, Mahidol University in Thailand. He wrote in the Bangkok Post, Database supplement on IT subjects. For the last seven years of Database he wrote a column on Apple and Macs. After 3 years writing a column in the Life supplement, he is now no longer associated with the Bangkok Post. He can be followed on Twitter (@extensions_th)