eXtensions - The Wednesday File (63): Problems with Macs; Sigma 100-400 lens; Bird sounds, and Ethics
By Graham K. Rogers
---
A few problems this week for local users, while Apple has admitted that there may be a problem with the MacBook Pro keyboards. My own life was enhanced with a new Sigma telephoto lens this week, but a tryout of a photo workflow app was not as good as I had hoped.

A local reader sent me email at the weekend detailing what he refers to as his annus horribilis with Apple products. It should be noted that we have communicated for a number of years and he far prefers Apple products. Apart from an Apple Watch, with a delaminating screen which was replaced under warranty, he has experienced long-term problems with iCloud Photos, and GPS. Like me, he uses an Airport router linked to the carrier box, so that is not an issue, although his own local internet connection could be.

As his wife's iPhone X is not experiencing the same location problems, which appear to be widespread on Apple forums, this could be down to the iPhone 6s itself and the chip inside not functioning properly. Apple has been silent on GPS problems that some users appear to be having.

It was announced last week, and widely covered by several sites, that Apple has accepted that the keyboard on the MacBook Pro does have a problem, although my own experiences with this are not problematic. Rene Ritchie (iMore) has some information about the program available for those who are not covered by AppleCare. Although this problem was first outlined several months ago, Apple has been more or less silent about it, although they are being sued by a number of unhappy users.
I have seen no information on when (or whether) users here whose devices have been affected by the problems could have their Macs serviced, but my experience over the years with such problems - excluding iPhones - has been positive. I was contacted years ago when I had a 13" PowerBook and the agent changed the battery in a restaurant in Siam Discovery Center for me over lunch. With those models, it was simple to undo a couple of screws and the battery assembly was accessible. Now it is a major feat and not one for the home user.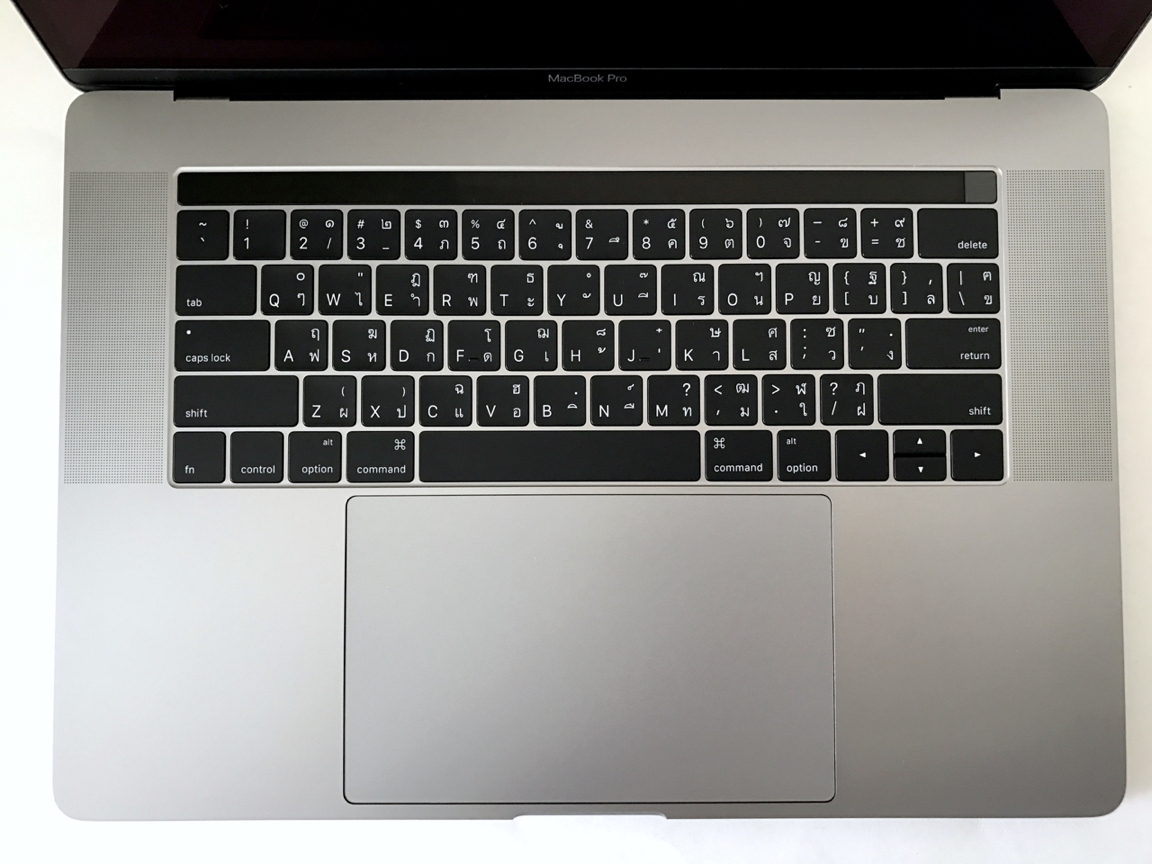 15" MacBook Pro

As I was travelling home on the Skytrain last Saturday, a friend sent me a "Help" message, followed by a picture of the MacBook Pro I gave him a while back: I had had it for about 5 years by then and it was surplus to my needs. I should think it is about 7 years old now. I did sell the one I had after that, so I don't give them all away. I had helped fix my friend's Mac a couple of times since, including two major recoveries that involved copying all his data on to one of my hard disks. After the second disaster, he agreed that he should start backing up and I bought him a 1TB disk for Christmas.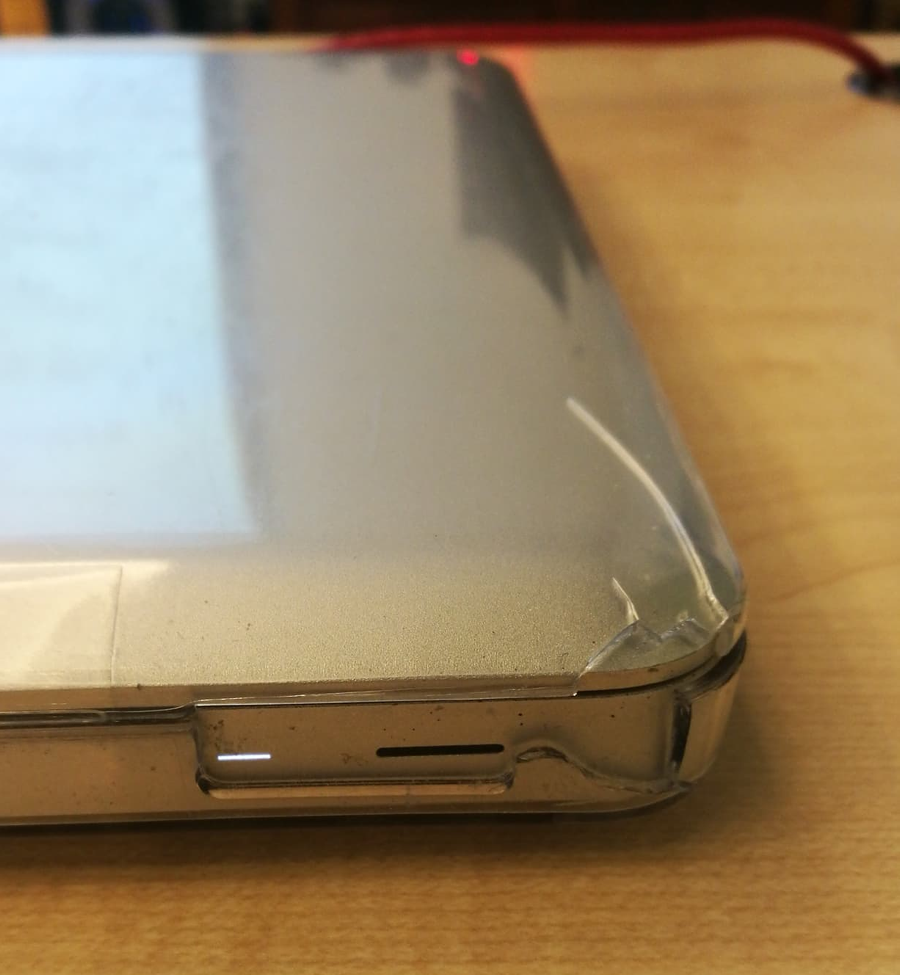 This time, it is beyond me as the first picture he sent (at right) showed a cracked plastic cover and a bulge at the back of the Mac: the battery has expanded for some reason. Perhaps it was left plugged in, but it was probably way past its useful life anyway. He managed to borrow a Mac for a presentation at the weekend, but when he took it into the Fortune Town iCare, they were not willing to open it up (saving a fee of around 1000 baht).
He was told that with the age of the machine, parts were not available, so the best thing would be to take out the battery and try it with power. It sounds risky to me but that might indicate if the main board had been fried as well. At least if that does work, he could work on just power, but I think he has accepted this is a dead Mac.

I do give away some old equipment as I don't want to bother with the process of selling and negotiating, then negative feedback if something goes wrong. You can't complain if it comes for free. I recently bought a new iPad and after bringing it up to speed, my iPad Air 2 is surplus. With the help of a colleague, I will give it to one of my former students. Whoever comes top in my colleague's mid-term exam, wins the iPad. That should provide some motivation.
Sigma 100-400 Lens
I had a small Tamron 70-300 telephoto lens for a while but dropped it and the autofocus stopped working. I can still take pictures, but it was never a good lens anyway. I bought it cheap (new) for under 6,000 baht a while back and you get what you pay for. A week or so ago I saw a beautiful photo on Twitter of a bird taken with a 18-400 Tamron lens. I seriously considered this but wondered if I would really need this with the prime lenses I already have: 24mm, 50mm and 85mm. That lead me to the Tamron 100-400 lens and while reviews were reasonable some comments suggested certain drawbacks. I thought about the Sigma 100-400 alternative.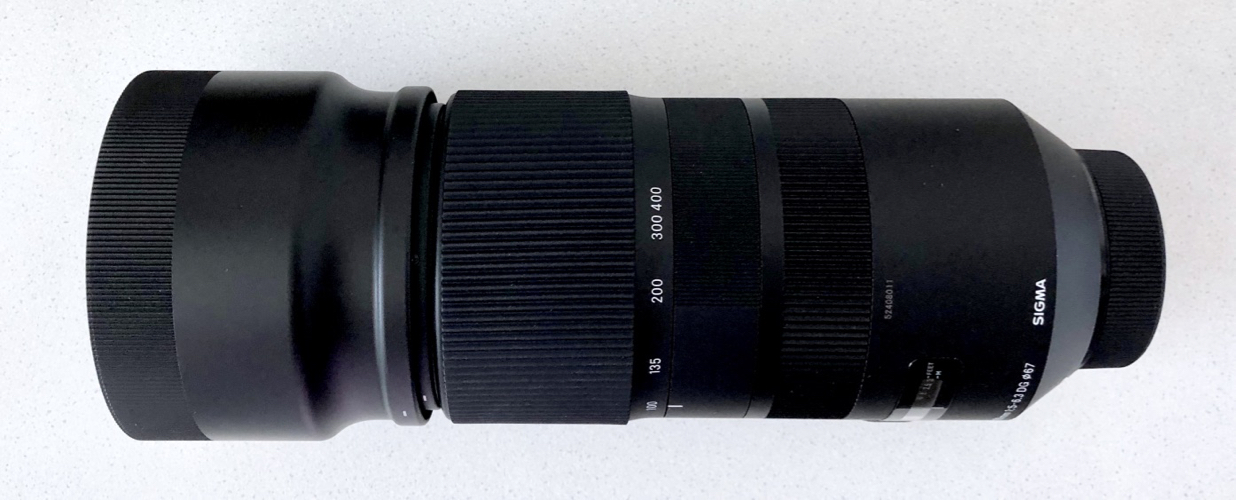 On Amazon this is $699 and there are of course additional fees for shipping and taxes, bringing the price to 27,384 baht (when converted). In the Big Camera shop in Siam Paragon, the same lens was shown as 31,000, but was discounted to 28,900 baht: about 1500 more than the Amazon price; but here and now. Big Camera is a chain that works on volume and has a bit of a reputation for being pushy, but the staff in the Siam Paragon store were efficient and polite. As a late note, when I went in this week looking at the bags I had noticed at the weekend, the staff all recognised me right away.

When I tried the Sigma display model with the Nikon D850 I was pleased with the way it handled subjects in the relatively poor light outside the shop. The speed with which it was able to focus and refocus was a plus point. I took some other photos then too. I was quite surprised at how heavy it felt (over 1 Kg) and note that it does not have a mount for a tripod: the camera takes the strain.
I soon made the decision to buy. I was almost certain and was looking for weaknesses or problems, but this felt good. The assistant fetched another box, so I was pleased that I was not buying the display model; and I was able to check that too. While changing lenses, I noticed a speck of dust on the mirror. As the assistant was making sure the lens was clean, I asked her and she spent 5 minutes cleaning my camera which was a nice touch. I also picked up a clear Hoya filter for protection. The shop threw in a cleaning cloth, and a cuddly toy which I declined (I had other things to carry).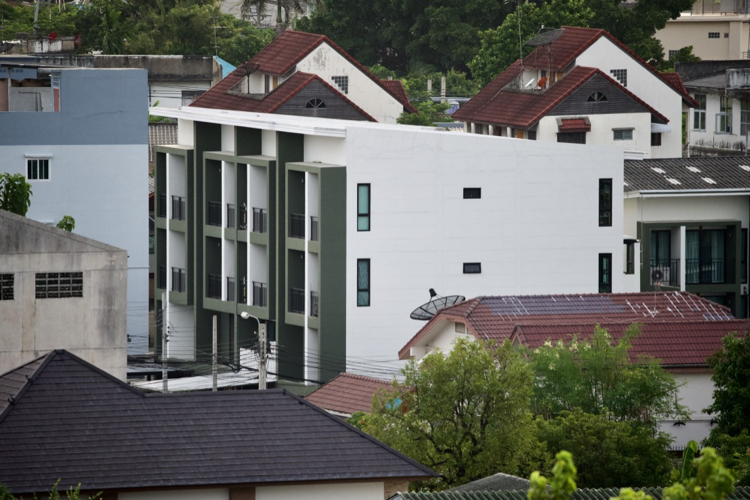 At home, I stuck the lens out of the window and took a few shots just to gauge the feel of the setup and see what output was like. While changing the lens from 100 to 400 I saw that the aperture setting on the camera (I use aperture priority mode) changed from 5 to 6.3 as I turned the lens up to 400. With the image quality, in most conditions that can be dealt with in post-processing. With the distances that can be shot, I noticed that some depth was lost: a photograph of a train in front of a high-rise made it look flat; but that is something that a lens like this produces. I will be interested to see how it performs out in the country.
I will use it for distant events, of course, and the element of surprise: subjects not knowing they are being photographed; but there are times when it is impossible to approach something like a bird close enough to take a good shot. My old 70-300 lens helped a bit but was too shaky, despite its light weight (not much glass in there). The Sigma lens has optical stabilisation and that was of considerable help as the weight made the lens shake a little, even when I was supporting it. It is too early to make judgements, but so far I am happy with the decision to buy.

The first few images were just a test to see what it was capable of, but even so, this showed great promise. When I took it onto the university campus early this week, as well as some closeups of flowers, I saw a pair of small waterbirds in the grass and managed a couple of shots. I will do better.

I quite like birds and can recognise a few, by sight and often by the sound they make, like the koel and the oriel which are around here (the koel every day). There may be bird sounds that we hear, but do not know the type of bird and the xeno-canto site is a resource that may help here. [I picked up the link on Twitter last week.]
As well as hundreds of searchable sounds on the site, the entries also have locations and migration. There are over 180 recordings of the Asian Koel, so this resource is rich for those interested in avian information.

With the new camera and now this large lens, my photo output has increased. Over the last 3 months, since I bought the D850, I have relied entirely on Apple Photos as Aperture will not handle the RAW output. I had the same problem when I tried a Hasselblad H6D-50C a year or two ago. I had to download the Hasselblad Phocus application, which I still use occasionally to examine the RAW output from the Nikon D850 which is stored on an external disk. I keep only the best on the Mac (and iCloud - which I have had to upgrade) while all of the images are on the SSD.
Last week, the latest release of ON1 Photo RAW was put out and gave this some serious thought. When Apple announced a couple of years ago that they were to cease development of Aperture, I looked around and analysed several potential alternatives. In the end, my prime choice was Phase One's Capture One Pro 8, but comments about updates since then have weakened the case for this. As there is a 30-day trial for ON1 and the price of $79.99 ($59.99 if I link from the blog) is not unreasonable, I gave ON1 Photo RAW a try.
It worked well enough and had the surprise of an extension for Photos, allowing me to edit images in ON1 from within Photos. However, when I catalogued the SSD, all the RAW files were there, but the TIF scans were not recognised. I tried to import files individually, but the filenames were greyed out. Back to the drawing board.

In a video this week taken at a refugee camp, I was shocked to see that Jeremy Corbyn uses a Samsung phone. A screen shot shows him taking a photo of a solar power installation and you cannot mistake the lens position. I won't hold this against him.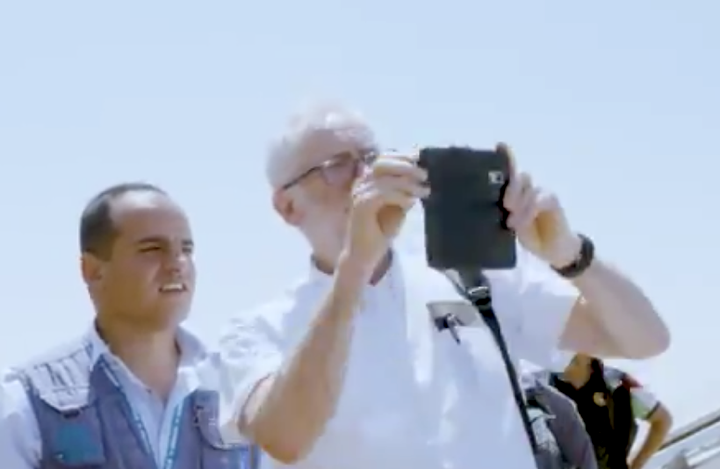 A local user sent me a link to a Twitter comment on a new Android app that the Immigration Police in Chonburi have come up with. This does not work on iOS, for reasons that will be clear in a moment, but for the lucky Android users it is intended to allow them to carry out registration and other tasks more easily.
Therein lies the rub: to make it all easier for the lucky aliens (and all the information for them seems to be in Thai, which is typical but not useful), the app needs access to almost everything, including location, photos and documents. There are a number of comments on the ThaiVisa site about this.
That access to everything may be why it is not available for iOS. Unlucky iPhone users? This is one for my Ethics & Morals class; along with the news that Nigel Farage knew that voters had probably voted for Brexit yet twice went on television to say Brexit had been rejected. This allowed currency traders to make a fortune as the value of the pound rose then fell as the true result became known.
Graham K. Rogers teaches at the Faculty of Engineering, Mahidol University in Thailand. He wrote in the Bangkok Post, Database supplement on IT subjects. For the last seven years of Database he wrote a column on Apple and Macs. After 3 years writing a column in the Life supplement, he is now no longer associated with the Bangkok Post. He can be followed on Twitter (@extensions_th)