eXtensions - The Wednesday File (62): Politics of Media, Trade and Technology; Upgrading iCloud
By Graham K. Rogers
---
The current US Administration is ruffling a lot of feathers internationally, particularly with regard to trade. This may affect us all. It may bite back. I find iCloud helpful in a number of ways, but using it so much I had to upgrade this week to 2 Terabytes.
Opening Gambit
Last Friday (here) there were updates to Apple's iWork: Keynote, Numbers and Pages. Especially of note were support for chart functions and improvement of handling equations, plus the use of LaTEX and MatthML. These are still used for setting up documents and one of my colleagues regularly uses LaTEX as do some graduate students.

As well as its beta programs for macOS, iOS, and others, some users had invitations last week for testing Safari on High Sierra, so I guess there are several features announced for the Mojave release that will also find their way into versions of Safari for earlier operating system releases. Beta updates for iOS 11 and macOS High Sierra are still being released, with the first updates to iOS 12 and Mojave betas being released a few hours ago.


Apple was fined some A$9 million for misleading customers over claims that some made about faulty iOS devices. "The ACCC investigated consumer complaints regarding "error 53" on Apple devices and took the US tech giant to court in 2017" (SBS News). The customers were told that the devices were "no longer entitled to remedies, like a repair or replacement, if their device had been repaired by an unauthorised third party", but this is not the case under Australian law.

I am still waiting for an apology to Thai customers over the number of devices that were shown as having been exposed to water and service was denied. When customers in Texas sued because the humidity there made the sensors turn red more easily, Apple had to make a large payout. Users here, where as we all know, humidity is off the scale some days, were not included of course.



International Trade
I try and avoid politics on this site, although this occasionally does jar with the world of technology. My personal opinions of the current US president are not fit for family reading (none of your business either) and I am not sure the right directions are being taken on a number of fronts. Where it may affect us, is on the question of international trade, tariffs and tit-for-tat reactions.

While the world was (rightly) disturbed by the "juvenile" comments on the Canadian Prime Minister, Trump may have a point about the protectionist policies on dairy products that Canada has (according to Jonathan Kay, Business Insider) that not only affect US imports (and exports), but prices for Canadians too. Trudeau has dug his heels in on the question and promises that if the US imposes sanctions, Canada will retaliate.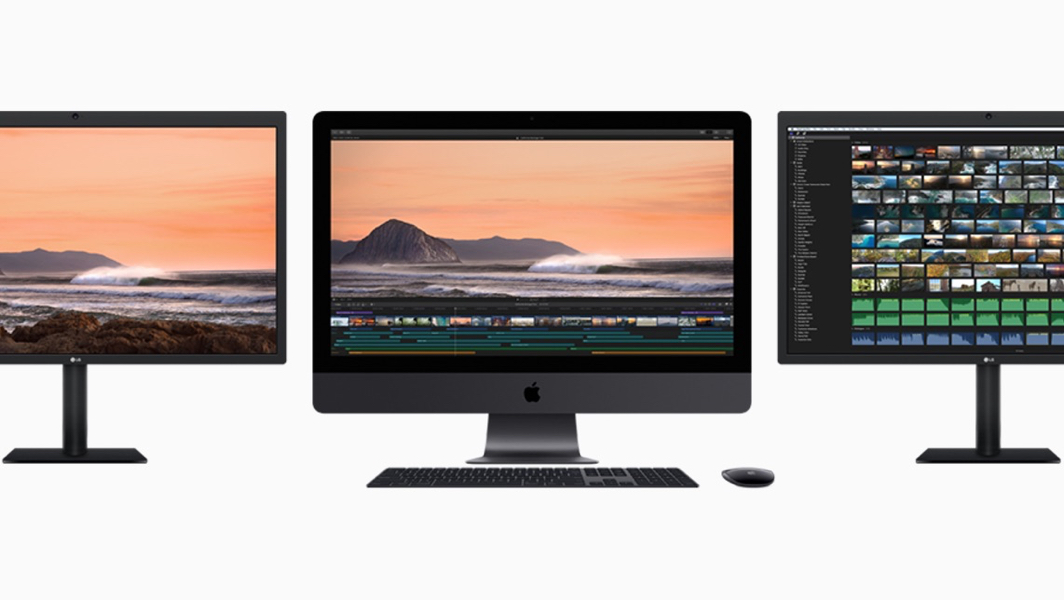 Apple iMac - Image courtesy of Apple

Similar scenarios are being played out with other countries, including China where $200 billion of tariffs could be imposed by the USA. Although the President promised that ZTE phones would be imported, the US Senate is having nome of it and the ban has been reimposed. The various countries affected worldwide are threatening retaliatory measures. This could affect those of us who use technology: and not just Apple as several well-known US brands have their devices made by Foxconn and other manufacturers there.
The question arises, is an Apple iPhone (as a basic example), "designed in California, made in China" an American or a Chinese product? We might also ask, could America impose levies on such US branded products; and would China likewise impose extra taxes on an iPhone or an iMac if it were sold in Beijing and had never left the country? I am sure Tim Cook has a Plan B.
Late Note: just before uploading this Wednesday File to my site, I saw an article by Mark Gurman (Bloomberg) who comments on a rumoured White House exception for Apple, although the Administration denies that there is such a plan. In the article Gurman comments on a number of problems that may face Apple.

If the USA holds companies like Amazon, Apple, Dell or Microsoft to ransom for political gain when their products are Chinese-made, could that affect prices of devices when they are sold in other countries, like Europe or South-east Asia? We might hope that this is a superpower game of bluff, but each side in such a game must eventually be willing to go over the limits.

I note that in reports this week, the Stock Exchange of Thailand (SET) that shares are already showing losses; while in Singapore, technology shows slowing growth, and business there is concerned about future trade due to trade tensions (Business Times).
Press and the President
Howard Fineman was one of several who commented on the sacking of the Pittsburgh Post-Gazette cartoonist, Rob Rogers (no relation). "On say so of its Trump-struck owner, the @PittsburghPG last spring ran an editorial defending @realDonaldTrump for reportedly saying that Africa was full of "shithole countries." It was written by a hack named Keith Burris, who just fired the P-G's great cartoonist, @Rob_Rogers" (sic).

Several others made comments on this, noting how this seems to be part of an encroachment on some of those who work in journalism. Daniel Lippman in Politico reported that the publisher of the newspaper defended the firing, saying he "hasn't been funny in a long time", which suggests to me that he either doesn't understand what a political cartoonist does; or understands only too well.


In the context of the cartoonist's dismissal (above) and other attacks on media from the White House, with the current US political climate it was interesting this week to read the transcript of an interview that Kara Swisher (Recode) conducted with Gen Michael Hayden. The former head of CIA and NSA came into the public eye at the time of Edward Snowden's revelations. In a panel discussion on surveillance at the time, he famously said, "We kill people using metadata. . ." and there was such a gasp from the audience that many missed the following comment, "Just not this metadata" and his qualifying explanation.

He now has another book out and Swisher interviewed him at length in the context of the current administration and its unpredictability. There are some revealing moments on Iran (complying with requirements on nuclear energy), Iraq (and Cheney - no compliments here), Russia and China. The comments are rather pragmatic from an intelligence insider's view. I read the transcript but there is also a 1 hour recorded interview on the same link.



iCloud (1)
One local user commented that his printer drivers were not working when he installed the Mojave beta, which is not really a surprise. Even when I am running non-beta versions of macOS, every time there was an update, I had to wait for weeks for an update so that I could keep on using the Canon printer at work.

The same would be true for my Canon 9000 scanner at home, which is much more important for me, but I never installed the driver software and instead use Mike Hamrick's VueScan, which has never let me down and is a 64-bit application, so this is not going to disappear when I install Mojave. I will start replacing some software that will not be updated for 64-bit compatibility soon.





The way I get round the printer driver problem at work is quite simple: I use the iPhone and iCloud. There is a Canon utility for iOS devices that accesses the WiFi printer we use, so if I need anything on paper, rather than giving the secretary a flash drive, I make sure the document is in an iCloud folder before I leave home (for those not in Documents I created a Transfers folder - useful, for example for email attachments) and at work, connect to the right network and use the Export function to access the app. This is a lot better than waiting for printer drivers that are weeks late.



iCloud (2)
With all the photographs I have been taking with my Nikon D850 recently, it was inevitable that I would run out of space. I had already changed the settings in Photos to keep only optimised images on the Mac (and iOS devices separately) and I also delete all but the best images from Photos, and keep all of the original RAW files on an external SSD. With each image being around 95MB, something had to give and that was manifested in slow image synchronisation when I took some 320 photographs last week.

Even though I cull some of the images right after import (some are obvious duds) they still go into a Recently Deleted folder and that synchronises across devices. Not everyone has an external disk for backup like I do, so there are bound to be cases when a user decides that a deleted image is really wanted, so the all-device (and cloud) synchronisation will cover that. It adds to the time and the cross-device population will not happen fully until the upload from the Mac is complete.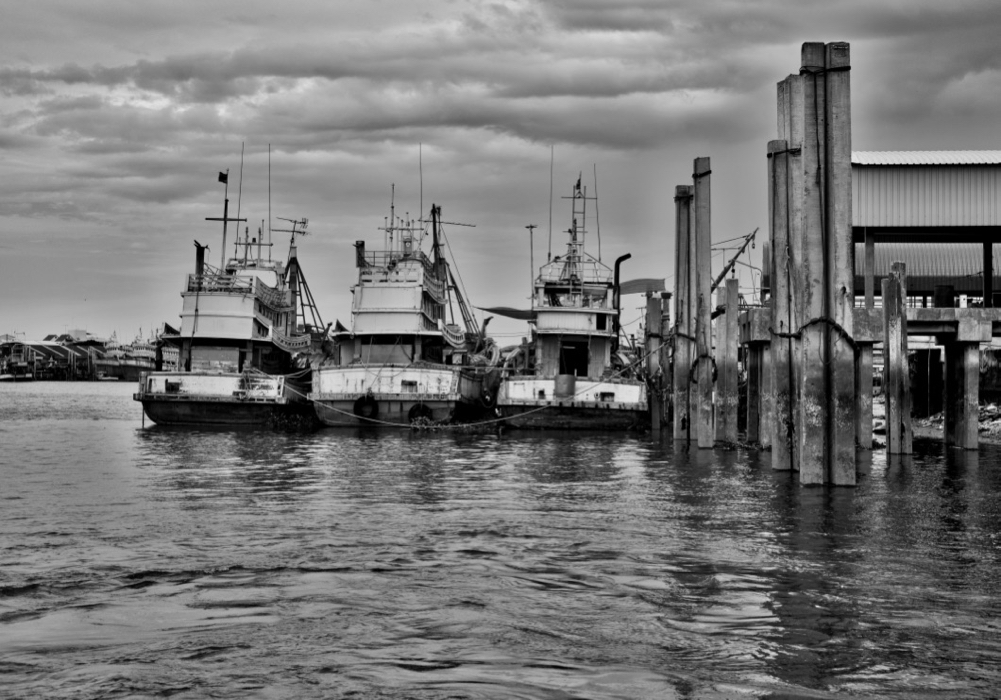 The slowness was bothering me: 48 hours after first importing, the job was still running, although this had been interrupted by putting the computer to sleep at night or when I went out. I looked at the iCloud settings and saw that out of the 200GB allocated, 193GB had been used. I had two choices: delete, delete delete; or upgrade.
A lot of users have complained about the unnatural gap in space allocations that Apple has; and I can now add my name to the list as, in full expectation of taking more photographs in the near future I am going to need more space, although perhaps not 2TB. Not yet. The fee jumped from 99 baht to 349 baht a month. 1TB at 200 baht might have been a softer option.
Needless to say, having had several months of uninterrupted synchronisation, it all went awry over the next few days, needing me to confirm passwords on the iPhone on two successive days. The second time, however, the system was misbehaving and I was unable to access or edit photos on iOS devices (the Mac was OK) or using browser access, where I saw a yellow warning triangle and a note that the system was having maintenance. I watched a movie and when I tried again a couple of hours later, all was well.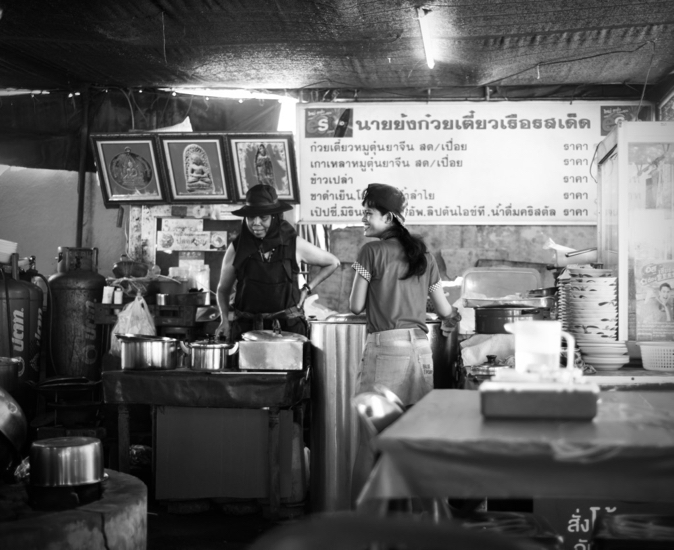 Graham K. Rogers teaches at the Faculty of Engineering, Mahidol University in Thailand. He wrote in the Bangkok Post, Database supplement on IT subjects. For the last seven years of Database he wrote a column on Apple and Macs. After 3 years writing a column in the Life supplement, he is now no longer associated with the Bangkok Post. He can be followed on Twitter (@extensions_th)