By Graham K. Rogers
---
In a few days time, Apple will make several announcements at its WWDC, this year held in San Jose, for the first time in a long time. As Apple has not released much in the way of hardware in the last year, there is considerable anticipation that this will be addressed on 6 June. It must be remembered that WWDC is primarily about software and that is where the focus will be. Unlike constant hardware rumours, there have been almost none concerning software.

The Keynote presentation starts at 10am on 5 June and there will be live streaming via the WWW and AppleTV. I am waiting for the app to update this week [The iOS version was updated Tuesday night]. With the time difference, the presentation will start at 12 midnight here. Although I see it primarily as software focused, that does not rule out the possibility of hardware, and I will address this later, but I expect three main changes to systems will be announced: iOS, macOS and WatchOS. There may be something for AppleTV but that has been low priority for Apple, even though there are rumours concerning content-chasing. The delayed Car-Pool Karaoke will now be released 8 August.
If the same plan is followed as before, Tim Cook will act as ringmaster, with iOS and macOS covered expertly by Craig Federighi, WatchOS outlined by Kevin Lynch, with appearances by Eddy Cue and hopefully the dynamic Bozoma Saint John. Phil Schiller will be on stage if new hardware is to be announced, but that does not necessarily mean he will outline the next iPhone, although it will be mentioned.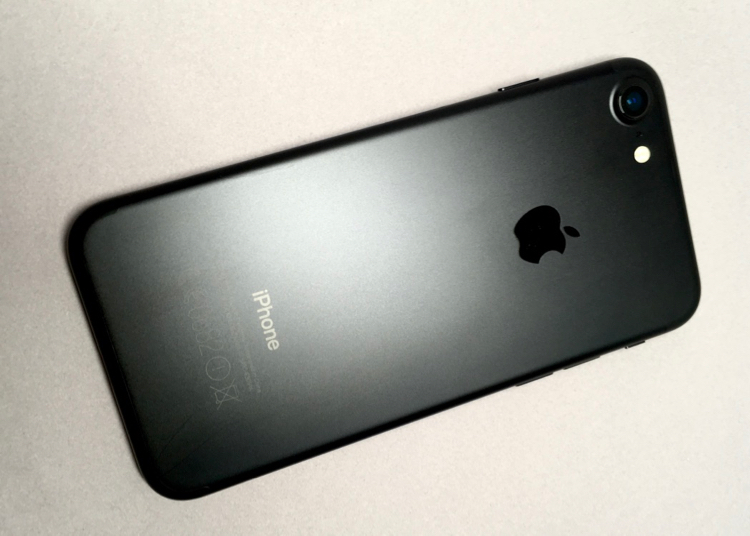 Meet iOS 10.4
We are currently using iOS 10.3.3 and that seems to be working fairly well apart from battery consumption. I am never sure if that is because I use the iPhone so much or if there is a change. As the iPhone (I am using the 7 Plus as my main device) gets older anyway, battery life will deteriorate slightly, and that also depends on how the individual runs the thing.

We are certain that there will be a new version of iOS and that this will have some features specific to the next iPhone. We also know that 32-bit apps will no longer run after the new version of iOS is installed, so there will be some unhappy users if they find that developers have left them in the lurch. There is still a little time. The presentation and some of the slides will show much of what we can expect with the updated hardware when that comes. Some of this information will not be released immediately, but new APIs will give clues as to what may be possible both for the next iPhones and for third-party apps.

The next iOS version includes some of Apple's own apps too and these are expected to be updated. For example, Safari may well see some improvements to scrolling. Photos also needs some changes, particularly in the ways it handles RAW images. There are 3rd party apps that will edit in RAW (like Filterstorm Neue), but it is not straightforward in my opinion.

Photos needs also some better organisation features, on iOS and the Mac. The default is to import to the main library and then, if the user thinks about it, to sort into albums. In Aperture (for example) the user creates a new album (or uses an existing one) as the import is done.

I use Photos on both platforms a lot and find them short of power tools, although 3rd party extensions help to an extent. What is lacking in the Photos editing options for iOS is White Balance. Many young people use the app s a conduit before posting to social networking sites. The output of images could be much improved if White Balance could be fixed. There are apps available, but this is a feature that should be within the Photos editing toolset. Many of the changes here will depend on the camera hardware that comes with the next series of iPhones, with some of this trickling down (like video stabilisation last year).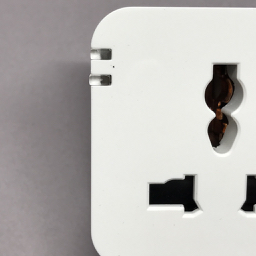 There are expected to be updates to accessibility features as well as to HealthKit and HomeKit, which is lagging somewhat because too few developers are producing suitable hardware. This is exacerbated here as some of the better examples just are not sold although they are available in Singapore. A recent news item about IKEA could alter the landscape here (Jeff Gamet, The MacObserver), presuming the Bangkok outlet would carry the Trådfri smart lighting system.
Another sore spot for Thai users occurred when Apple opened its new store last weekend in Singapore. With Thailand locked into its three-level distributor system, things are unlikely to change there for a while, if ever. There are so few HomeKit capable devices on sale here that those who want compatible devices, or reasonably priced 4K monitors, external SSD disks and the like will pick them up on foreign travels if they are able.
Apple is more likely to make advances with Accessibility and HealthKit than HomeKit right now and new features are expected with both. What will be more revealing is the developers of hardware or software that are featured during the Keynote presentation. Of particular interest is work being done on blood-glucose monitoring, which I am writing about separately, but this may affect the Apple Watch more (below).
With regard to HomeKit, there have been several suggestions that Apple may update Siri and there would be enhanced use of Artificial Intelligence (AI) with this (see The Invisible Mac, in Part ii). A related rumour has suggested a speaker system like the Amazon Echo/Alexa. There has also been talk of Virtual Reality (VR) for the iPhone although Tim Cook has talked this down in the recent past, favouring Augmented Reality (AR) for the future.
With the amount of personal data that many store on their mobile devices, security has been of concern to Apple for a while and I expect some changes here. Part of that may well be with the rumoured new fingerprint system (see iPhone, below) and with encrypted content. With rumours concerning screen sizes, there could also be changes to resolution and pixel counts, increasing the quality of the Retina display devices. As with most of the changes that will appear in iOS, much hinges on new features in the hardware: iPhones and iPads.
iOS Hardware
The obvious and expected update to the iPhone is still full of unknowns, because of the never ending rumours about the device (or devices). If Apple has had the confidence to pencil in a date when staff holidays will not be available, all the rumours about difficulties in reaching expected demand because of problems like the fingerprint scanner - on the back, on the front, on the screen, or none of the above - may be worthless, as many rumours often are.

Suggestions as to a design change are possible as most years Apple does make changes to the form factor, but having disposed of the 3.5mm jack last time, it is as unlikely to reappear as the Lightning port is to disappear, despite the suggestion that wireless charging may be included. Distance is the main problem here - as the device moves further from the signal, charging is weaker.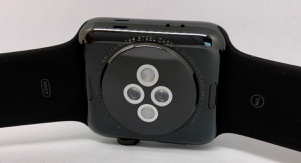 The Apple Watch uses induction charging and this could be more likely as Apple already uses this system and so understands it. Unlike some handset makers, changes to the iPhone are not made to impress buyers and only appear when Apple is sure they will work properly. That said, one or two hiccups over the years have occurred.
Although rumors about the next iPhone, including which models there will be (7s and 8 have been put forward), we still have around 4 months before the iPhone will be announced if the normal timetable is followed. Apart from some of the related software (iOS) features, little will be confirmed. And rumours only muddy the waters. Most are either to garner hits or to depress the share prices: both have a certain dishonesty about them.
The other side of the iOS picture concerns the iPad and there have been conflicting rumours here too. The iPad Air 2 (now iPad) and iPad mini were updated a few weeks ago, but there have been no changes to the Pro iPad range. Some suggest the 9.7" version will be replaced with one that has a slightly larger screen size.
Others think that the basic iPad will be updated, but I was unsure about this until last weekend when I tried to buy one for a friend's birthday. One store was completely out of the WiFi versions, while another only had a couple, but not all colours. I backed off, sensing that low stock levels like this hint at a clearing out in preparation for new versions. The online Apple store was not indicating any shortages. Perhaps these iPads will be increased to basic storage of 64GB and 256GB (rather than the current 32 and 128GB).
I also feel that having just updated the iPad mini, it is unlikely to be ended. Although pundits in the USA suggest that it is losing sales against the iPhone 7 Plus which has a slightly smaller screen size (and makes more money for Apple), in this region its relatively low price compared to the iPhone makes it a favourite among students who manage to find WiFi more easily than I can, or use the hotspots on their cheaper mobile phones.
Apple Watch 3 and WatchOS
Like the iPhone, this has had an annual update cycle. The changes from the first version to Apple Watch 2 were significant as the first year brought in much data about how they were being used. I expect the WatchOS updates and the new hardware will also have significant changes. Some of these will undoubtedly be connected to sports performance, health and third party devices. I also hope messaging features are beefed up.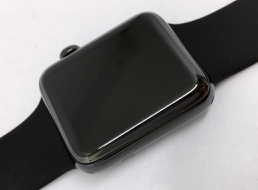 Apple Watch 2 introduced some major improvements to the way personal performance could be measured and shared with the Health App on the iPhone. Even minor additions like the Breathe feature showed how carefully this whole are was being assessed by Apple's engineers and there is no reason at all to think that the pace has dropped.
Breathe Displays

It is known that Tim Cook has been testing hardware that allows non-invasive monitoring of blood-glucose levels. This is rumoured to use blue light, although most research suggests infrared, near infrared or low power radio work for continued monitoring of levels for diabetics. The device he has (he removed it for one visit so it must be quite visible) may not be for medical purposes but may indicate glucose levels consumed during the day, allowing anyone to adjust the diet if there is too much sugar intake. Whether the device Cook has is separate or is incorporated into a watch band is unknown at this time, but as Apple does not want to be bogged down by FDA approval processes, the third-party, detachable solution makes some sense here.
During the last few weeks a couple of academic studies have shown how accurate the heart rate monitor of the Watch is, so that begs more solutions. One of the surveys (Stamford) carried in the Journal of Personalized Medicine, does point out that there is room for improvement with the devices tested as none was able to accurately record energy expenditure within an acceptable range. The other survey based on the Cardiogram app showed that the Watch was able to predict more than just the heart rate itself.

See also: WWDC Thoughts (ii): Meet macOS 10.13; and the Invisible Mac
Graham K. Rogers teaches at the Faculty of Engineering, Mahidol University in Thailand. He wrote in the Bangkok Post, Database supplement on IT subjects. For the last seven years of Database he wrote a column on Apple and Macs. After 3 years writing a column in the Life supplement, he is now no longer associated with the Bangkok Post. He can be followed on Twitter (@extensions_th)