By Graham K. Rogers
---
Next Monday, Apple will make several announcements at its WWDC, this year held in San Jose. As Apple has not released much in the way of hardware in the last year, there is considerable anticipation that this will be addressed on 6 June. I would not want to put too much money on that: WWDC is primarily a software developers' conference and that is where the focus will be. Unlike the many hardware rumours, there have been almost none concerning software.

Apple's WWDC Keynote presentation starts at 10am on 5 June and there will be live streaming via the WWW and AppleTV. In the first part of this look at what might be coming, I focussed on iOS devices and Apple Watch. In this second part, I look at potential updates for Macs: macOS and the Mac hardware. Popular opinion seems to think that several announcements about Macs will be made, but I am sceptical. Last year WWDC was totally software focussed, apart from the obvious linking of iOS and WatchOS to their respective devices.
While macOS was outlined last year (and renamed from OS X) there was no mention of Macs at all. Indeed, users had to wait several months before the MacBook Pro was updated and that was all, leaving the potential for hardware announcements somewhat open.
Meet macOS 10.13
If Craig Federighi outlines the next update to macOS - which he usually does with a mastery of the subject, while obviously having fun - the first part of his presentation may dwell on the next name, after Sierra: California is a big state, so I am not making any guesses - would Apple call it San Jose out of respect for this year's WWDC location?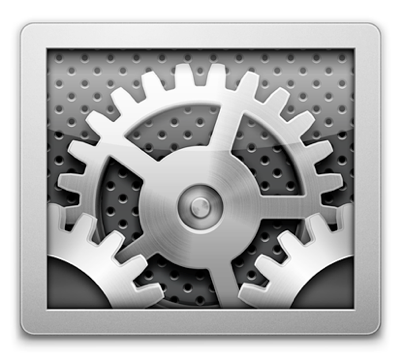 Although I am keenly interested in what iOS has to offer, it is macOS that has my undivided attention as a long-time Mac user. Not that I will say anything, but I expect to have an early look at the next version of macOS whatever it is called and I expect to have new versions of my System Preferences articles available soon after the official launch which will probably be Fall.
With the expected changes to iOS and WatchOS in terms of health monitoring and accessibility, it is the latter which saw several changes last year and I expect that this will continue. As with Photos on iOS, Apple has kept up development of the Mac version and I anticipate more features here. It certainly needs changes to the way metadata is handled for example: what users have is diluted even though the image files contain all the relavant data. That needs to be visible within the app.
I can see all the metadata I need when I view an image in Aperture, but I expect that this will cease to work with the updated macOS. I did expect that last year of course and was pleasantly surprised when I found it had another year of life. I do use Aperture less these days but that is because I use the iPhone more and more for photography. I will still want a full-strength workflow and editing application, but (despite what many say) Lightroom is not the answer for me. I guess that might change if Apple bought Adobe and made Lightroom work without all that waste of time trying to enter the website.
Many of the changes I expect to see in macOS this time are incremental and more towards tightening up, so that some features work more seamlessly. There are still apparently many changes Apple could make to what goes on below the surface with the handling of code - what users never usually see - and some commentators are critical about certain of these legacy problems that should have been updated or removed long ago.
Like iOS, what changes Apple makes to macOS may well depend on any changes to future Macs, and the most significant that some people I know want to see happen is a switch from Intel to AMD.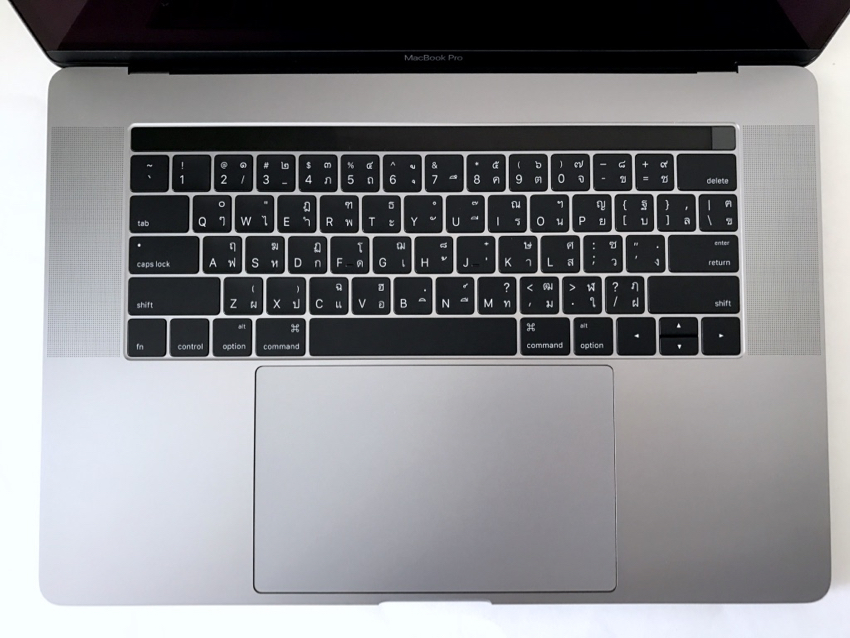 The Invisible Mac
Although I bought a new MacBook Pro when it was released at the end of 2016, my former model was working fine and performance has not improved greatly. It certainly does the job, but many have been critical of the slow pace of updates from Apple across the Mac range. This has led also to negative comments about the Touch Bar - misplaced in my opinion - as this was seen by some as a gimmick: treading water.

That Touch bar is useful once a user incorporates it into the workflow and as more apps add Touch Bar capabilities, so more users will be able to take advantage of it. I liken it to key commands: power users take full advantage of these, while new users only avail themselves of the slower menu system. Once the key commands are learned and incorporated into a user's workflow, efficiency improves. I see the same with the Touch Bar and note that many who criticised this had not used a Mac with this feature for an extended period of time: one admitting to 5 minutes familiarity.

Apple's big problem with updating was Intel and the slow pace of development of its Kaby Lake processors. Apple was in a damned if you do, damned if you don't situation with all the Macs as there were no really suitable processors for upgrades. With the kaby Lake about to be more widely available for laptop computers, Intel has also announced its 8th generation core processor and is claiming gains of 30% in performance (Matt Smith, Digital Trends). But is this too late: is AMD waiting in the wings?





The Touch Bar uses in-house technology for its T1 chip and there you have the whole future of development. Apple will be able to provide features that no other manufacturer can provide. This started with the A-Series for the iPhone and iPad. We also have the M-series motion processors; the S-series for the Apple Watch; and the W-series for the excellent (I love these) AirPods. There are also several reports - including from Mark Gurman - concerning the development of a series of chips for Artificial Intelligence: the I-chip? And remember there are still 21 letters left in the alphabet.
One of these letters could be taken by any development of a system on a chip (SoC) that has been suggested by the recent hiring of Qualcomm VP, Esin Terzioglu (Rene Ritchie, iMore). Not only does Apple have the expertise in-house, but this could help considerably with its ongoing legal battles with Qualcomm: if you can't beat them, go round and create something better yourself, although Qualcomm is obviously lawyering up for a long and bloody fight here.

Despite the recent updates to the MacBook Pro, there have been persistent rumours that these models are to be updated again. It was reported early this week, that orders for 15-inch MacBook Pro are now estimated for delivery between June 6-8 in the United States (Joe Rossignol, MacRumors), like I found here for the iPad this weekend. Two of these models have delivery dates here (Thailand) of 8 to 12 June. The 15" model that does not have the Touch Bar has a delivery date of 1 June.
The MacRumors article also mentions the 12" MacBook which has appeared in other reports as a possibility for an update at WWDC, adding also "Kaby Lake processors appropriate for a 13-inch MacBook Pro appear to be readily available" so everything is possible. This feeling is also put forward by Kif Leswing (Business Insider) who suggests three new laptops are in the pipes: the MacBook; the MacBook Pro; and the MacBook Air, which has not seen any update for a while.
Even More Invisible Macs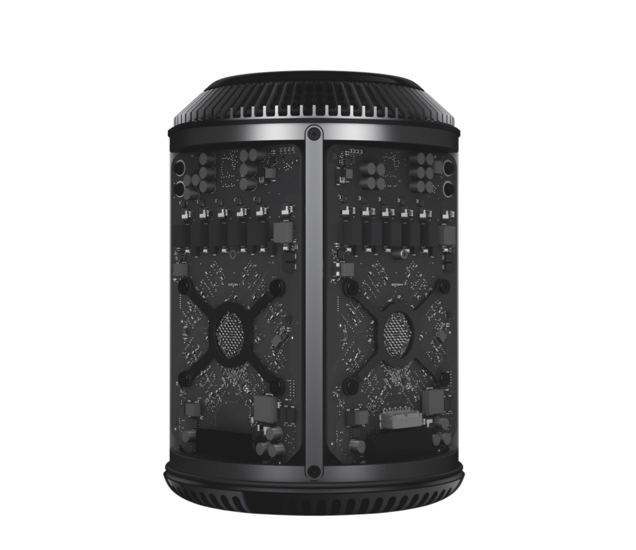 Missing from the rumours are the iMac, Mac mini and the MacPro, although the latter did have a moment a couple of months back when Apple spoke directly to some journalists and (sort of) admitted they had gone up a blind alley with development of the cylindrical device. I rather liked the design, internally as well as externally, but that internal placement of components meant it was difficult (at best) to update the critical chips needed for pro users. This one is in hand, we are assured.

Also under consideration is a new line of displays. The availability of anything that could be thought of as a pro display here is awful. As far as I am able to ascertain, only one 4K monitor has been seen here for sale and that at twice the price it is in the USA. Unsurprisingly, these are not being bought.

The iMac is certain to be updated at some time, but when and how is not at all clear right now. They are still selling in their current forms and some arrived at my office not so long ago. I would expect that when updates are released, the screen and graphics will be prioritised, along with faster processors. What is needed is better memory management as well as a standard 16GB RAM installation, with options for more.

The Mac mini suffers for being so good at what it is: small, powerful enough for the job and rarely causing a fuss. I have had several since they were first released and have one in my office now. Some colleagues here have these too and the Computer Engineering department has a lab full of them. There are thousands used as servers, so the device is a workhorse. The Mac mini has been updated during the course of its life, but like a lot of Macs, it is now impossible to upgrade RAM once the machine has been bought. There is not much else to change, apart from port configurations. This is another machine that the pundits have down for a kill, but I really hope not.



Comments
We shall see. Most of what I have read in the last few weeks has been speculation, with little concrete evidence to support what the pundits insist we are going to see next week. As always with Apple there is considerable potential and that creates more excitement, and more smokescreens. I know one or two users here are keen to see AMD processors in the Macs, bridging the iOS and macOS divide. That would be exciting.

I am certain, however, that iOS, WatchOS and macOS will be updated and the main parts of the Keynote presentations will outline what we may expect with these. We may also be told about an update to tvOS, but I am not holding my breath there.

As for hardware, it is just as likely that Apple would hold separate events, perhaps a week or a month after WWDC to announce new products and to avoid taking the emphasis away from the excellent work that developers do. It would of course be just like Apple to take advantage of the mood right now and capitalize on WWDC to make a hardware announcement or two, or three. . . .


See also: WWDC Thoughts (i): Meet iOS 10.4; iOS Hardware; Apple Watch 3 and WatchOS



Graham K. Rogers teaches at the Faculty of Engineering, Mahidol University in Thailand. He wrote in the Bangkok Post, Database supplement on IT subjects. For the last seven years of Database he wrote a column on Apple and Macs. After 3 years writing a column in the Life supplement, he is now no longer associated with the Bangkok Post. He can be followed on Twitter (@extensions_th)