By Graham K. Rogers
---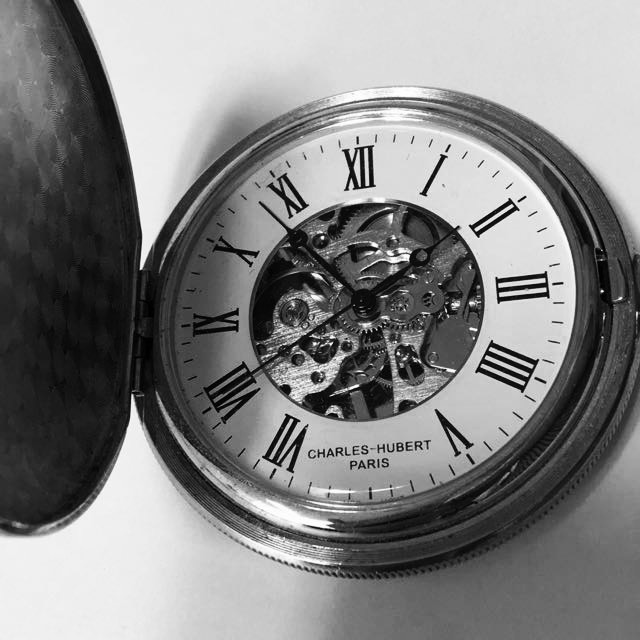 Availability of the sorts of devices that are common in other countries is sometimes quite poor here. 4K Monitors, USB-C devices and those that work with Apple HomeKit are all thin on the ground. A few HomeKit device from Elgato have now arrived and are reasonably priced.
Background and the Lack of 4K
Anyone who has been following my output for the last year or so, might have noticed a certain sense of frustration with retail outlets and what is available for users here. The shops are well-loaded (perhaps overloaded) with smartphones cases and other knick-knacks, but some of the newer technology does not appear for months and when it does, it may be significantly overpriced.

An example is the 4K or 5K monitor. These are quite popular in other countries, particularly when users are working with higher level imaging output: video or photography. To provide some context, my iPhone can produce 4K video, although I have it set for 1080 HD and 60fps.

There are plenty of 4K television sets available here; and certain of Apple's iMac range have 5K screens. But try and buy a 3rd-party 4K monitor - for example to link to a Mac mini or a MacBook Pro - and the choice is close to nil. The last time I looked, there was one available; and that single monitor here was about twice the price it is in the USA. Unsurprisingly, no one is buying 4K monitors here (although 5K Macs are going). The retailers will wring their hands and claim that there is no market for such devices: not at that price; not with that limited choice.



The Missing USB-C Links
More recently I was concerned with the dearth of accessories for computers with USB-C ports. This affected those with the new MacBook Pro of course, but the MacBook, with its single USB-C port, had been released some 18 months before and I already had the three Apple adapters. The USB-C to Thunderbolt connector arrived not long after. I was also able to find a USB-C to Ethernet adapter which works well.

What I wanted to see were hard disks, hubs, monitors (perhaps): the sort of devices that make our computers easier to use. The lack of such equipment affected anyone who bought one of the new machines; yet they were buying from the same outlets who seemed blissfully unaware that such items existed.

I was able to read reviews daily on the internet about desirable accessories that were not on sale here, while Amazon would only ship some of them to Thai addresses (of course with an additional fee for mailing costs).

The best investment I made (via Amazon) was the purchase of a couple of Belkin micro-USB to USB-C cables, which immediately halved the number of connectors for several of my hard disks. After new year (2016-2017) a few disks did begin to appear (while a lot more did not). I picked up a LaCie Porsche Design disk (6290 baht) and a Cal Digit Tuff disk (7100 baht). Both used USB-C to USB-C cables. A full disk backup with the Cal Digit disk takes a significantly shorter time than those easy to find disks with micro-USB connectors that are on sale everywhere here.






Sparse HomeKit Device Availability
Similarly, the total lack of devices that were Apple HomeKit-capable was an annoyance that has extended well over a year. Again, we see users in other countries setting up their automated homes with locks, lighting systems, cameras and monitors that can all be controlled or read from Apple's Home app, yet until recently nothing was available here, including from the retailers that sell Apple products.

When I went to the UK last year I bought the Elgato Eve Outdoor monitor from the Apple Store in Milton Keynes. Without interruption this has provided data (temperature/humidity/air pressure) since it was installed. If I forget - the last time I looked was about 3 weeks ago - the data is stored and then sent to my iPhone (or any other iOS device I am using) when I open the app. The data goes back to 5 August when I first used it and can be exported as an XLSX file if I want.

I have seen a few devices on sale here, such as a MIPOW electric candle that worked well enough, but was BlueTooth only and not HomeKit-capable. There was also an electric flowerpot that worked via the Internet, but this was also not a HomeKit device. Ironically, the first device I saw here that worked with HomeKit was the Withings Home Monitoring Camera that had only just been announced.

Apple stopped selling any Withings products in its own stores because of a legal dispute between Apple and Nokia, which now owns Withings. Reports this week suggest that Withings has now cancelled this device as a result. This is a shame and I hope that the problems between the two companies are resolved soon as some of the Withings HealthKit devices are highly thought of by medical professionals and are of immense value for those who need to monitor their health. As I bought it for review, I use the Withings blood pressure monitor daily.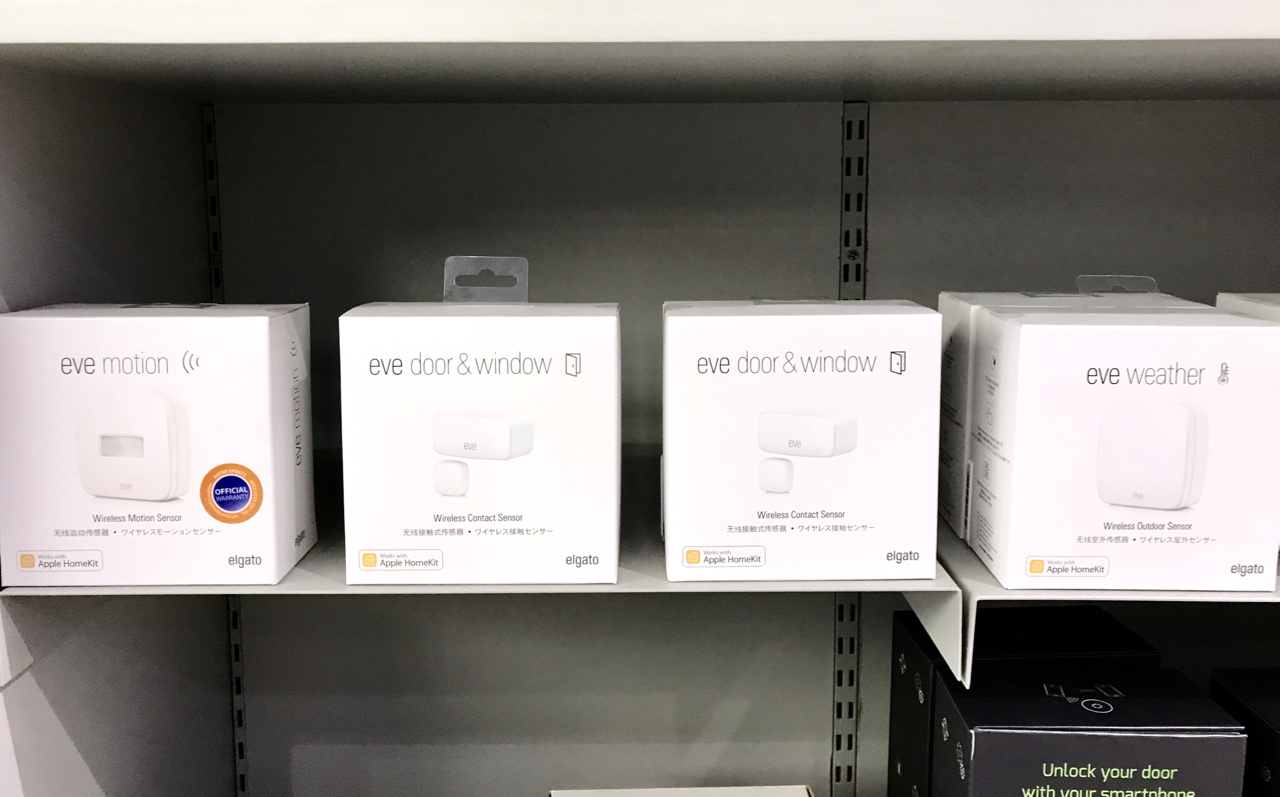 This weekend in an early escape from Siam Paragon where Comic-Con is in full swing, I stopped by the A1 Store (this used to be the iStudio) in Siam Discovery where I found a shelf full of devices from Elgato, all clearly marked with the HomeKit logo. I have made comparisons of the respective pricing of the devices I saw, between Amazon, Amazon price in Thai Baht, Amazon price plus 7% VAT and the price as shown in Siam Discovery.
The Eve Room device does not ship here from Amazon, where it is priced at $79.95. That would be 2745.48 baht and 2937.67 with 7% VAT. The price here is 3790 baht.

The Eve Weather Outdoor sensor (like I have) is $49.95 with $49.17 shipping & Import Fees. That base price is 1715.28 baht and 1835.35 with VAT, while the retail price is 2290 baht. The Eve Motion which Amazon will also ship here is the same price (Amazon and here)

The Elgato Eve Door & Window does not ship. It is shown as $39.99 which converts to 1373.26 baht and 1469.38 with 7% VAT. The local price is 1790 baht.

There are always some slight differences, although some more expensive products can be marked up several thousand baht. With the few items that Amazon will ship here, the costs almost double the price, making the local markup of a couple of hundred baht, fairly acceptable for those who would like to examine or use HomeKit devices.
Graham K. Rogers teaches at the Faculty of Engineering, Mahidol University in Thailand. He wrote in the Bangkok Post, Database supplement on IT subjects. For the last seven years of Database he wrote a column on Apple and Macs. After 3 years writing a column in the Life supplement, he is now no longer associated with the Bangkok Post. He can be followed on Twitter (@extensions_th)