By Graham K. Rogers
---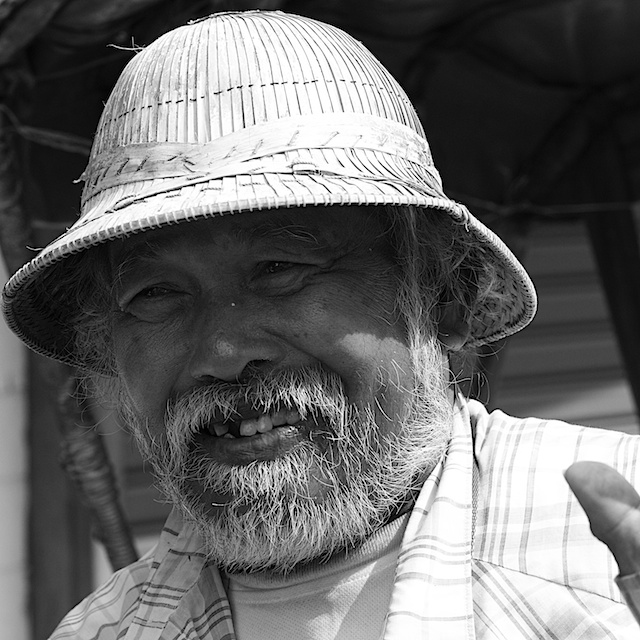 Tim Cook's own level of HomeKit device use is far better than mine, mainly because there are no such devices on sale here and I am tired of relying on Amazon. A few items available here are capable of Internet of Things connectivity, but they may not be as secure as is needed. Other devices are on the way, including the new BeatsX Earphones

One of the side-notes from Apple's recent quarterly report was Tim Cook's comments about his automated home. While some likened this to the 1960s Jetsons, my attempts to reach home automation nirvana more resemble the dystopian world of Sam Lowry in Terry Gilliam's, Brazil.
Elgato Eve monitoring device with its app (left) and Home app display (right)

There are some devices here with their own smartphone apps, but unlike CEO Cook, I have been unable to find anything that works with HomeKit, although Apple lists just over 75 approved devices now. I do have the Elgato Eve monitoring device that I picked up in Britain last year which records conditions at home (temperature, humidity, air pressure). I also have an iHome smart plug that I ordered from Amazon that would allow me to turn appliances on and off remotely, except none of the HomeKit plugs works with 220v, so I am stuck there.
iHome plug: HomeKit-capable (120v only)

The number of HomeKit devices that Amazon ships to Thailand has increased slightly in recent months, but the number I have found in shops here remains firmly at zero. Amazon Alexa is not here and is only just being extended to Germany and the UK (Tim Hardwick, MacRumors). The Home app is available on iOS devices, it is just that the accessories are not in the shops. Some HealthKit devices are available here. There are several devices that might be classed as the "Internet of Things" (IoT). Without that HomeKit chip - of course these add to the cost - security is questionable and IoT devices may be at risk, for example from the Mirai Botnet.
MIPOW Playbulb Candle - battery powered

Last weekend I bought a MIPOW Playbulb Candle (790 baht) in Siam Discovery. There were several other home automation devices there (IoT plantpots, locks, monitors), but Apple resellers have nothing that works with HomeKit. The battery-powered candle that I bought only works with Bluetooth, so is not really an IoT device, but shows the potential for automation and control that is becoming more widely available.
There is an iPhone app (there is also one for Android) which was easy to set up once I had inserted the 3 batteries and turned it on. The switch was inconveniently located within the candle housing. The app works with other devices from MIPOW that are also here. Once on, the device was recognised and quickly connected to the app. This is done each time adjustments are made.
MIPOW app on iPhone - Display and Alarm Options

Tutorial screens are available when the app is started, but using it is fairly straightforward. There are several ways in which the candle can be used: as an alarm, as a night-light or as a decoration. A mix of colours may be displayed in several ways: Flashing, Pulse, Rainbow, Rainbow F and Candle.
I preferred the Rainbow F option as this used the full range of colours with smooth transitions from one to the next. Changes with other settings were more abrupt although a slider selects the speed of any changes. Once set, I could quit the app and settings remained, even if I turned the candle off and then back on later. Alarm settings also allow several ways in which the candle could be used. I did not try its scent chips.
Although I am unlikely to keep this device (I will pass it on to students) the MIPOW lightbulb at 1290 baht now seems an interesting option. Being Bluetooth-only it cannot be controlled by WiFi unlike the Philipps Hue or the Lutron Caséta devices (these will work with HomeKit from next month), but they are not on sale here. Amazon does now ship these to Thailand, but users should check for power compatibility.

Availability of accessories for USB-C devices has improved since New Year, but is still poor compared to other regions. I did not expect to find the Satechi power meter for USB-C devices, so I ordered one from Amazon. Shipping for the 8.6 gram device was high at $35 (1226 baht). It cost $24.99 (876 baht). Shipping costs make the local 990 baht Belkin USB-C to micro-USB cables I bought on Amazon seem relatively economic, now that they are here.
Satechi power meter for USB-C Devices

The Satechi Type-C Power Meter allows me to check throughput when an accessory is connected to the MacBook Pro ports. I tried with a couple of my devices and readings were acceptable. Some cables were found to put the ports at risk; and Apple had to withdraw some early (June 2015 ) versions of its charge cables. I can now check.

I continue to enjoy the AirPods I am using, but last week the delayed BeatsX Earphones finally went on sale. I ordered mine (5900 baht) online from the Apple Store, but was slightly disappointed when the delivery of a few days extended to next week when I clicked the Buy button. There are four colours available (grey, white, blue, black), so I ordered the blue for a change. They are not yet available in Bangkok Stores. I asked when they might arrive and was told, "Don't know" (mai saap).
BeatsX Bluetooth Headphones - Image Courtesy of Beats by Dr Dre
See also: