By Graham K. Rogers
---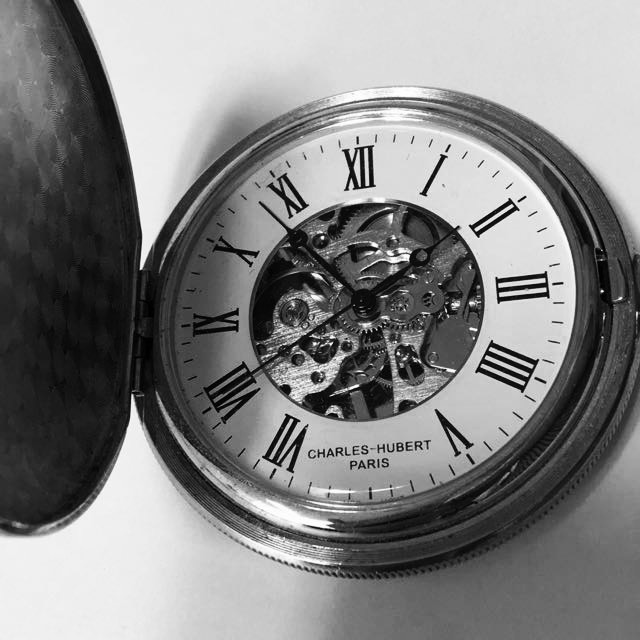 Too many are addicted to their mobile devices and I am fed up tripping over people who are too absorbed with their smartphones to see the world around them. On the other hand, there are a lot of devices that could help with home automation, healthcare and personal fitness monitoring; but where are they?

At the weekend I often go into Bangkok malls, especially round Siam, but sometimes other places too. Siam means the BTS and the whole trip - malls and all - is punctuated by slow moving or stationary people on their smartphones. It is one thing when they are moving slowly, heads down in the mini-world of the device screen, but something else entirely when they stop dead, sometimes at the top of a flight of stairs or an escalator.
There may be a few hundred people behind and the person behind the phone user is brought to a halt with everyone else taking avoiding action. As much as I like these devices, the ways in which people handle them and let them take priority over everything else is a tragedy. I complain when students use their phones in a classroom, but who can blame them when they see teachers also answer their devices in the middle of teaching.
Recently I saw one leave the class and take a call when he should have been teaching; and I still fume about the crass teacher who, in a meeting, and while he was presenting ideas to those in the room, had his phone ring and answered that, stopping in mid-sentence. Both of these are impolite and unprofessional in my opinion.
When I go into a meeting or a classroom my phone is on Do not Disturb; and if I go to the movies or a concert, I turn it off. At night I use the Apple, "Do Not Disturb" feature. There is an exception: if I am expecting an important call, I tell the students that my phone is on; and I tell them why. I apply the same rule to students, if there is a family problem and they want to accept a call, tell me and I will accommodate them.
As for walking while texting, No. I stop and get out of the way of people before looking at the phone: a message that appears on the screen of the Apple Watch can be glanced at quickly, in mid-stride, and that helps me decide on whether I want to check the phone. Despite being a user of devices, I do not understand the compulsion some people have to access them. If someone is talking to me and takes a phone call, I walk away.

I do not understand this obsession that people have with their devices and I am not alone. I saw in a Tweet last week a link to an article on Technology and Learning (Gary Henderson) in which he also wonders about this obsession, or "addiction" a he calls it. Unlike me, he often responds to the sounds that tell him messages have arrived. The only one I am likely to react to is the SMS as I have so few and it may be something from home in the UK. However, as I can see the basic content on the Apple Watch, that often relieves me of the need for picking up the phone..
Henderson wonders if Android or iOS could provide a 10pm to 6am default Do Not Disturb feature, but I think this is impractical, due to the different lifestyles we may have. He does however mention research that suggests that there is a "tendency for people to adopt the default state even when other options may be better." The solution is with the user: walk away.
In the BTS Siam station, the solution would start with looking up. The company has placed several nicely-designed posters about not looking at phones, engaging with other people and similar public-spirited messages. Of course, despite their excellent locations just as people come down the stairs and walk towards the next platform, most are looking at their phones and never see the advice intended for them.

I have been looking a lot at devices for the Internet of Things (IoT) in recent months although I despair of users in Thailand ever being able to have the automated lives those in other countries may benefit from. HomeKit is a black hole as far as retail outlets here are concerned. To date, there is one device and this - a Withings Home Monitor - only arrived in recent weeks. Some of the star devices, like the Philips Hue lighting system have never been available here. As this is on sale in the UK, it is not a question of voltage.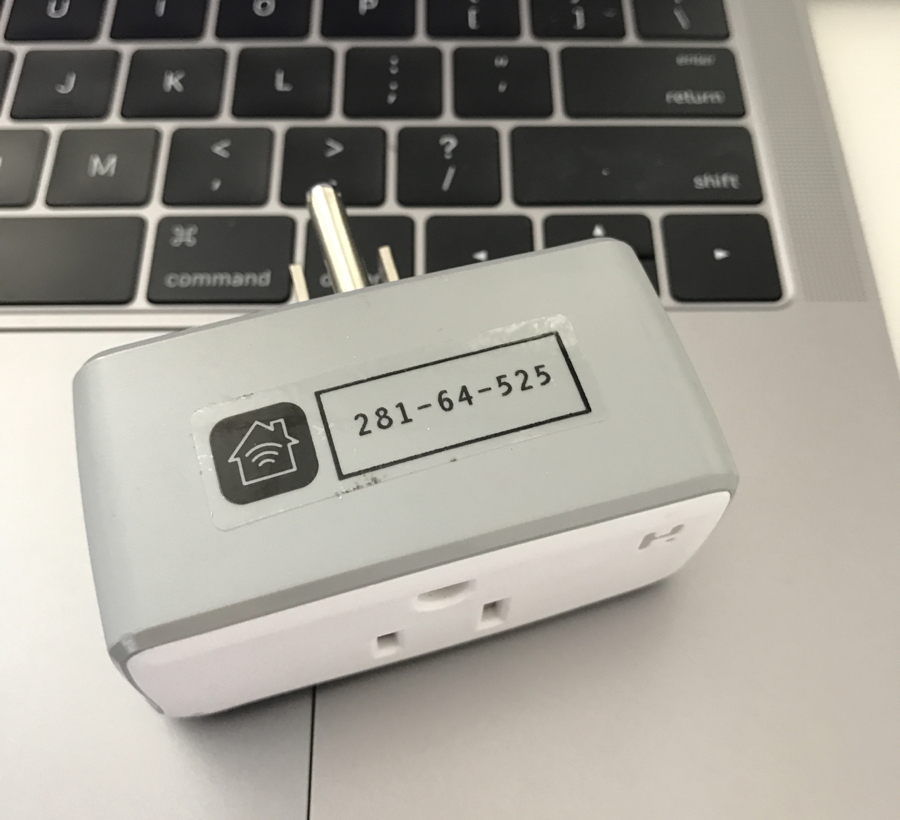 That is however a problem with IoT plugs. I have one here: only 110v. Not one HomeKit plug is available for 220v systems, although there are certain plugs that do work with this voltage. I have ordered a couple but will only use them for test purposes as the security may not be as good as it should be (as with HomeKit).

Those plugs were in my mailbox today, so I will be looking at these carefully over the next day or so. They arrived nicely boxed and when I opened the container I was surprised by how well-made they look.

Another area of IoT that fares slightly better here (although not by much) is the area of Health and a couple of HealthKit devices are on sale here. Again a couple of Withings (shortly to be renamed) products are on sale, but the blood pressure device I have from them had to be ordered from Amazon. I just ordered another blood pressure measuring device (again via Amazon) and that should be with me soon.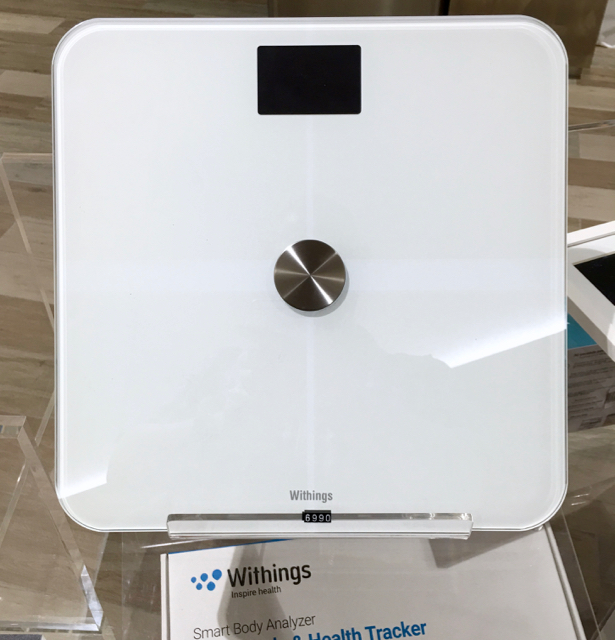 I am still tempted to buy the Withings automatic scales: these were mentioned by Dr Milani when I interviewed him in August last year as being of immense value in post-operative patient monitoring. That set me off on a serious examination of what might be available, starting with a (non-HealthKit) GMate blood glucose monitor.
The interview with Dr Milani was arranged by Apple here and is really part of a strategy that is making people more aware of their health. I suppose we can put some of this down to the cancer that Steve Jobs died from. He obviously became keenly aware of the need to monitor health conditions and a lot of ideas followed, although part of the groundwork was laid by Nike (with Apple) and the Nike.
I wrote a couple of articles about the Nike+ System for the Bangkok Post in 2007: Nike + and Apple: Tune your run; and Exercise with iTunes: The Nike + and an iPod nano. That has since been developed considerably and the whole area of fitness, health and personal monitoring has expanded.
As I mention above, Withings is to be renamed having been taken over by Nokia and recently it was revealed that Adidas is working on new, "open" digital fitness products (Edgar Alvarez, Engadget) a result of its acquisition of Runtastic in 2015. Not that there is anything concrete that is being put out by Adidas right now, but they are looking towards development and innovation of suitable products.

I saw an odd question on Twitter this weekend concerning IoT. We have Home, Industrial, Health and Monitoring applications, but what about Art. How would that work with IoT? My first thought was the Sedition app that I have on my iOS devices and AppleTV. This displays digital art I have bought over the last few years on the iOS devices and through them, or a browser, to any suitable medium, such as a largescreen TV.
The app is fairly automatic: select, load, watch; although there are various ways to set this up. Once done it keeps running, but if there were an IoT device that could access stored Art or images, that could have a use in many ways: education, remote care, supervision.
Graham K. Rogers teaches at the Faculty of Engineering, Mahidol University in Thailand. He wrote in the Bangkok Post, Database supplement on IT subjects. For the last seven years of Database he wrote a column on Apple and Macs. He is now continuing that in the Bangkok Post supplement, Life. He can be followed on Twitter (@extensions_th)