By Graham K. Rogers
---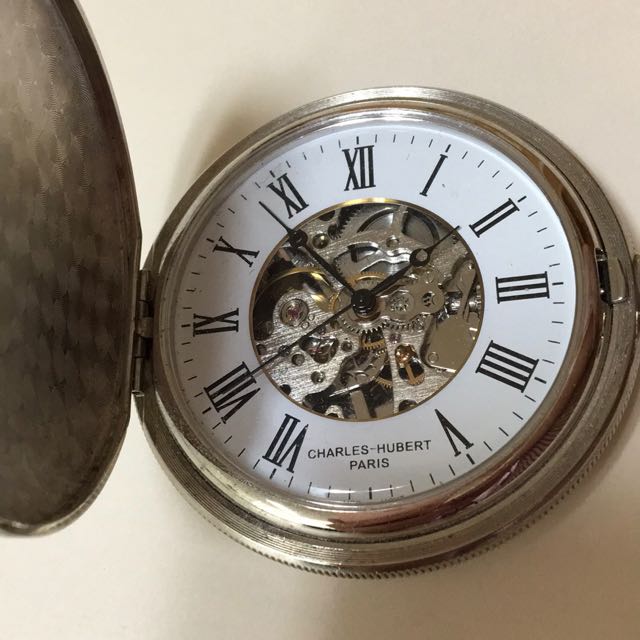 I just don't understand why consumers in several countries have been ignoring the experts on technology (some of whom have actually owned Apple products once or twice), who have been reporting for months that the iPhone 7 was a dud. Instead of following their advice on the new iPhone - which they report is exactly the same dimensions as the iPhone 6s - customers have been going out trying to buy these things, so much so that pre-orders were higher than ever before and some customers will have to wait longer than they anticipated. The iPhone 7 is in short supply, but I expect we will be told that Apple has created a false shortage just to make the release look good.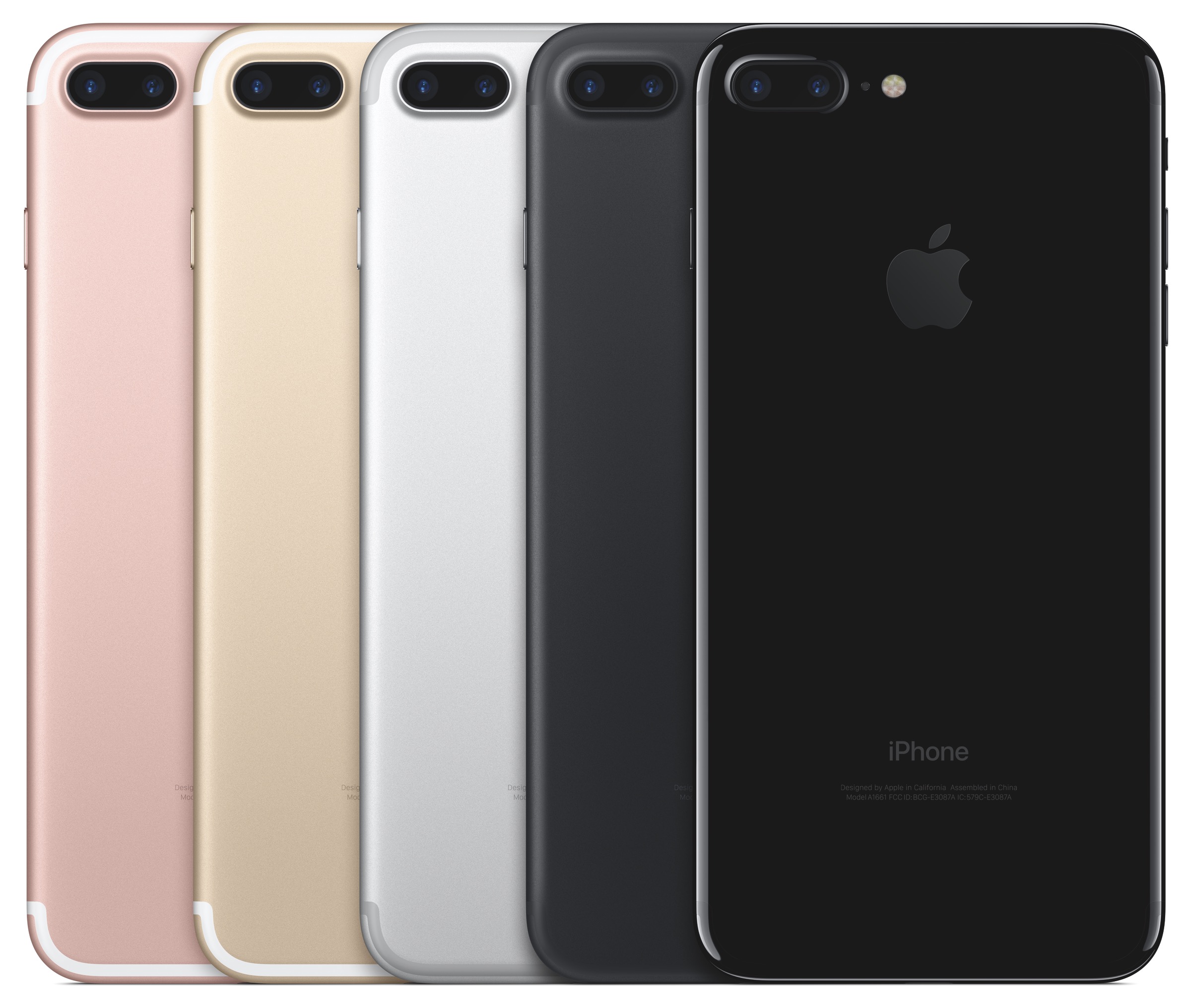 iPhone 7 Colors - Image courtesy of Apple

Among the top negative sources for Apple in recent months has been Fortune, so imagine my surprise when I saw a report on the probable sales of iPhones on the opening weekend using data from Localytics: tracking online use. There is no indication in the report from Don Reisinger on whether this is US only or covers other countries. In the report also we read that "Analysts had raised questions about consumer interest in the iPhone 7 before it went on sale" and may note that the same Don Reisinger was one of those doubters.
Only last week he wrote, "Most People Have No Interest in Buying iPhone 7" citing a survey from research firm Morning Consult. I was so disappointed in this article that I used it in a Cassandra review last Tuesday, noting then "I have duly marked the calendar for a date 6 months into the future to see how prescient this was." I only had to wait 7 days. And I see Fortune still have those panels telling me to download the latest version of Flash. Not really with the program are we: in more ways than one.
For a look at something more positive take time to read Rene Ritchie's iPhone 7 Review on iMore. He and Serenity Caldwell have been in New York recently and have been playing with the iPhone 7 cameras to good effect.
Another surprise to me was a report on ZeroHedge that suggests AAPL shored up the markets last week because of "better than expected adoption and pre-order reports": fair enough. However the main idea of the article works off a report from JP Morgan, with the suggestion that this is all a little premature, particularly as there may be shortages in the Apple supply chain. But towards the end was half a sentence that just floored me: discussing the more positive outlook of some buyers, who are "eager to continue buying on hopes that AAPL's fate has finally changed."
Fate? This is the Apple is doomed meme all over again and seems somewhat out of place when discussing a company that has a market value of $611.48 Billion, with several billions salted away in foreign markets because of the 30% penalty the US taxman would levy if it were repatriated. Fate? Wall Street doesn't understand reality as every time they go wrong, the government bails them out.

Since the bendy iPhone 6 reports people keep trying to break these things and the iPhone 7 has been subjected to more tests by various writers than ever before it seems. On that iPhone 6, although the metal used was Aluminum 6000 (not the 7000 of the 6s or iPhone 7), even though I put the 6 and 6 Plus I was using in my pockets all the time, I never saw any sign of a bend. I must be lucky. Anthony Bouchard, on iDownload Blog reports on a number of tests carried out on the iPhone 7 with the intention of seeing what would break, bend or crack. In short, nothing. Water resistance testing, drop testing, bending, scratching: this reports on several and the (to some) disappointing results of nothing negative.

Within the next few hours, Apple is expected to release its next update to the operating system for Macs, replacing OS X with macOS, with this next version having the name Sierra. I have seen the name written with a capital "M" and with a lower case "m", even on Apple information (like on WWDC slides), so for the time being I am going to use the small "m": macOS.
Although the release date is said to be 20 September, by the time it is released in the USA, the sun has moved round a bit and it is later on Wednesday here. I did check this evening (just in case), but there was nothing, except an update to Affinity Photo from those nice guys in Nottingham: Optimised for macOS Sierra. They use the lower case "m" too.
There are known to be a lot of changes in the new version of macOS, although some are quite subtle. One new feature is Siri, accessed not using the "Hey Siri" of iOS but a menubar icon or keystrokes, like Fn + Spacebar. That will also have a new panel in System Preferences.
I will be writing about System Preferences in the near future, as I have done in the past. The last time was for Yosemite in late 2014. I am still seeing hits for that. This time I am certain we will see changes in Accessibility as well as a number of minor changes in other panels.

One major change in Sierra is the ability to use iCloud as a way to remove certain less-used files from the Mac, so reducing content on the disk: important with smaller SSD drives. This will clear some space by putting less-used files in iCloud and keeping the more frequently-used ones on the disk for quick access. Anyone who remembers the Fusion drives (half disk, half SSD) will have the idea.
There was an interesting look at the new feature by Adam C. Engst on TidBits this weekend with the article outlining some of the problems users might look out for, especially if (having turned this On) users turn it Off. I don't think all that Adam outlines here will be problematic for most users (I have been using this for a while) but it is worth considering.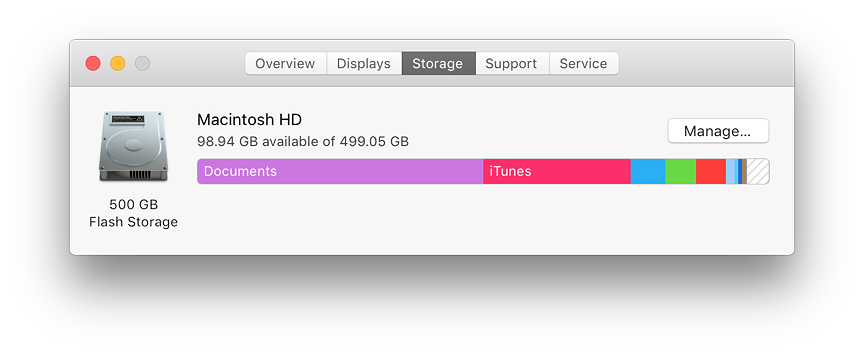 One thing he does mention is the increased use of iCloud storage and the cost increases this may bring: that has been something that affected me, although the main cause was probably photographs.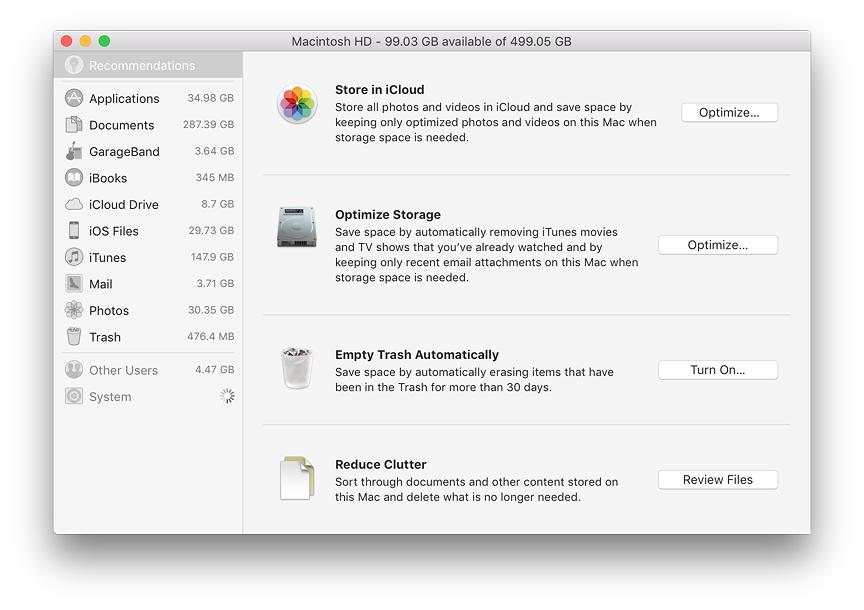 I did try a couple of items in the Optimize panel but the iTunes movies option made no difference, while the Clutter was so cluttered I will have to come back and do that another time: some potential there.

When the Apple Watch was updated recently there was some surprise that the expensive gold versions were no longer available, but then a year of selling the devices have shown Apple that it is not really in the high-end consumer market and should stay in the areas it knows best. Replacing the gold with ceramic was an interesting move. Apple already uses some ceramics on the Apple Watch with the charging connection on the rear and the material has some potential. A useful article by Liz Stinson on Wired explains what ceramic is and how it stands up to wear and tear.

A few weeks ago I wrote a piece on the current state of Formula One as far as the viewing public is concerned. Bernie Ecclestone has been in charge of the sport's commercial arm for a long time and made his company and the teams a lot of money with the way he marketed the sport to television companies: controlling the distribution totally. We have moved on nowadays and Internet distribution is far more common for television series, movies and sports. But not F1.
Although I have cable, I use the Apple TV for almost all my viewing these days (mainly Netflix), with additional input from iFlix on the iPad, which I stream to the television via AirPlay. My viewing of motorcycle racing - MotoGP - is also done using the iPad and the browser. This means that I only now use the cable connection about once every two weeks for Formula One races.
That article made the suggestions that the time had come for cable transmissions to rethink how they offer programming; and also for F1 to think about up to date means of transmitting their races to the fans: by cutting out the cable companies, the income would be direct, in the same way that Dorna AG controls MotoGP transmissions.
Just over a week ago it was reported (RT) that John Malone's Liberty Media had completed a takeover of Formula One Management and that although Ecclestone would stay on (he has a contract for 3 more years I believe), Chase Carey, of 21st Century Fox is slated to be the next chairman. It was interesting therefore to see Carey at the Singapore GP last weekend. Martin Brundle interviewed him on his startline walkabout (I love that) and although he was not giving too much away, there was the idea of new media floating about. I can hardly wait: both for the iOS app and to cancel my expensive cable link.

Tomorrow in the Bangkok Post, one of the ideas I look at is the use of a wireless connected blood pressure monitor that can be activated from the iPhone (or Android if you must). There is an app with it, but the data can also be added to Apple's Health App and give the user an holistic picture of physical wellbeing (or not).

It is reported today in several sources that Apple has hired a Canadian doctor to help chart the future of family medicine. Patently Apple reports that Dr Mike Evans from Toronto has a series of YouTube videos explaining common medical problems and Apple was so attracted by the idea that they hired him.
Graham K. Rogers teaches at the Faculty of Engineering, Mahidol University in Thailand. He wrote in the Bangkok Post, Database supplement on IT subjects. For the last seven years of Database he wrote a column on Apple and Macs. He is now continuing that in the Bangkok Post supplement, Life. He can be followed on Twitter (@extensions_th)