By Graham K. Rogers
---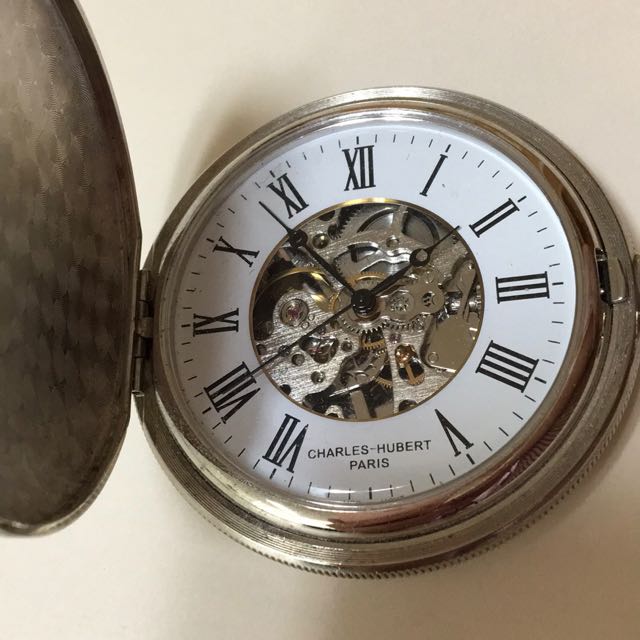 I started to write this in May, when the current Formula One series was early in the season and I was frustrated by how restricting TV transmissions were compared to internet delivery. MotoGP had gone partway with streamed races (still relying on Flash), while F1 stuck to its old format. News this week about Apple looking at Formula One gives me hope about the use of digital rights and content for Apple TV.

The internet has wrought many changes to media formats, with the ways newspapers are changing: some have ceased to produce print versions; photography departments have been shut down; and owners are scratching their heads to come up with ways to monetize their content. I recently commented on the ways TV news agencies are having to make adjustments; but these are not the only sources that need to change.
The concessions awarded to certain companies to run independent TV stations in the UK was described in the 1950s as a "licence to print money" (Torin Douglas, BBC). That article by Torrin Douglas describes the changes that were afflicting those same commercial TV companies by 2001: success increased the cost of advertising, so large companies began to use their advertising budgets elsewhere. Despite the high cost of advertising, revenue had decreased and there was red ink.
Cable and satellite links have also dented the income for traditional television channels and there has been a switch to large groups that provide packages to the consumer. These packages are not always attractive and the addition of a single preferred channel may mean a new (usually more expensive) package. I fell foul of this a short while ago when an adjustment to a free package addition, meant I lost the Sundance Channel when I had been following a series.
I upgraded only to find that the series I was watching ended after one more program. I kept the package for a couple of months more but could see no real benefit, so returned to the earlier option.


In the meantime, the AppleTV 4 arrived and at around the same time, so did Netflix. In a surprise move, that service was opened to an additional 130 countries in January of this year. I also found a local version of the iFlix option (yet to appear as an app on AppleTV) and subscribed to that. My viewing has been changed by internet TV: on demand viewing; a better selection than the cable provider offers; and at a more reasonable price. This weekend I watched cable TV for the first time in two weeks.

Those outside the US (and UK) must remember that some of the movies and TV series that they enjoy may never arrive in certain countries. Part of this because of copyright, but cable companies do not purchase 100% of the output from other countries and outside of specific markets, some gems may never be discovered.
The sole reason I switch back from Internet sourced viewing to the cable provider channels these days is Formula One. It is usually easy for fans of a a particular sport to justify their needs, but this is not making sense economically at over 1,200 baht a month, when online sources give me a far richer viewing experience, even with the limited content available here (around 10% of Netflix programming available in the USA). Nonetheless my preferences have changed and viewing choices are better for me using internet sources. I am having a struggle justifying the cost of a cable connection just for Formula One.
I do enjoy other forms of motor sport, especially MotoGP (motorcycle racing). Both F1 and MotoGP have made use of the internet for delivery of live timing, via apps for a number of years. However, Dorna - who manage MotoGP in similar way to Formula One Management and Grand Prix racing - have expanded their internet use in recent years to include live video feeds.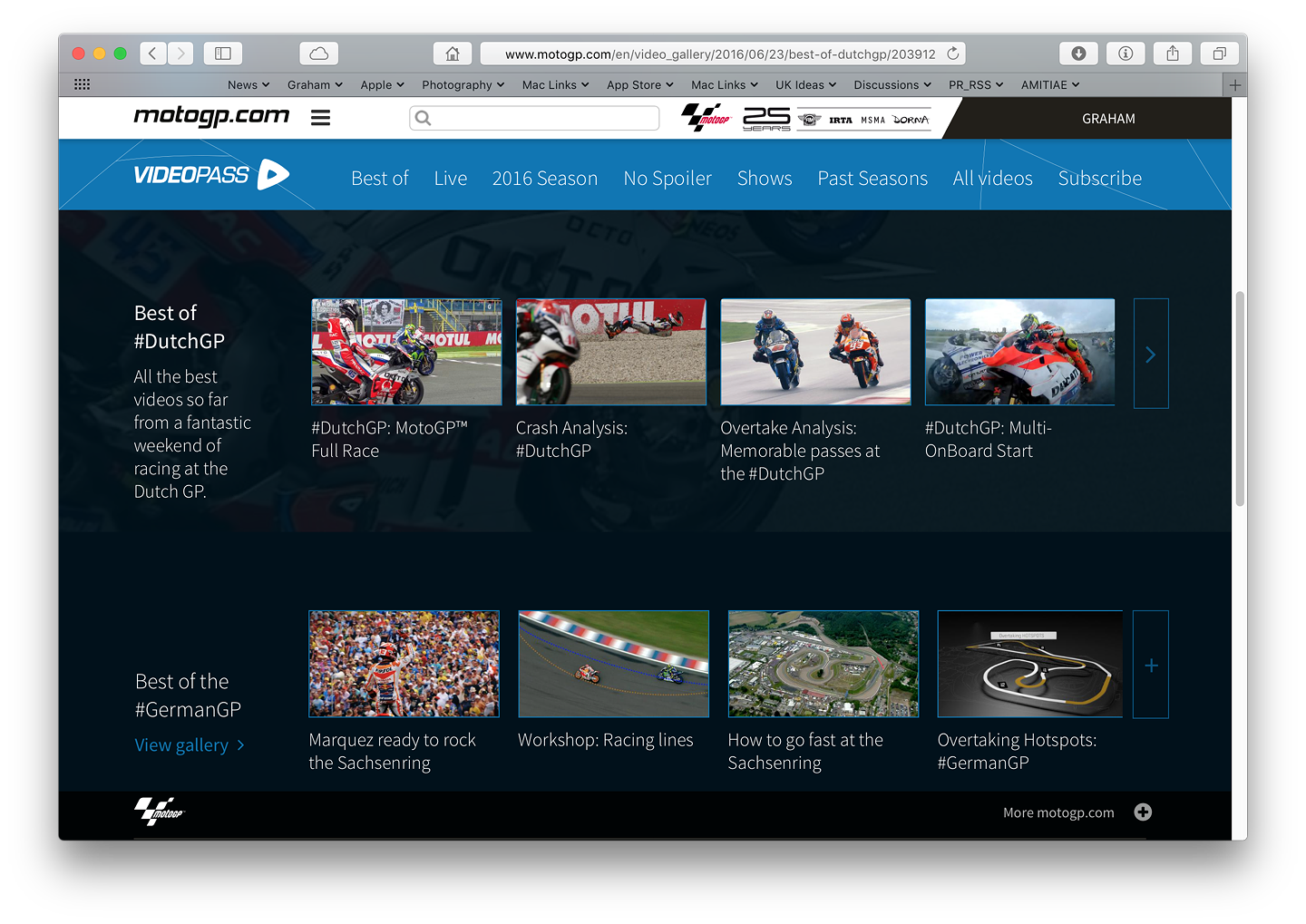 The subscription allows me to view the races live, with no interference from advertising or other interruptions (such as events running over time) and the feed includes expert commentary from a team employed by Dorna. Subscribers may also access an archive of races as well as other related videos. I find this especially useful when races are run at times that are past my bed time. I can watch the whole race (or races) at a time that suits me. Like Netflix and other internet TV channels this offers me the convenience that the cable supplier is unable to.
There are a couple of disadvantages with the Dorna video subscriptions:
The feed operators insist on using Adobe Flash for feeds on the computer; I switch to iOS devices and play the signal via wifi and my AppleTV (using AirPlay) and can view on the large screen television.

There is no app for AppleTV, so there is a slight reshuffling as I set up my viewing via the iPad and AppleTV. A dedicated app - like Netflix, that also works via an internet browser on on iOS apps - would be more convenient. Other companies (like iFlix) are working towards this.

As long ago as February 2015, Christian Sylt reported in Forbes about the drop in viewer numbers as many began to move to pay TV. This still links many viewers to some form of channel subscription and this may not reflect the changes in modern viewing. This week, Nielsen reported that ESPN shed another 453,000 subscribers from June to July estimates (89.465 million to 89.012 million) and that will happen to other sports that do not provide timely and up to date services.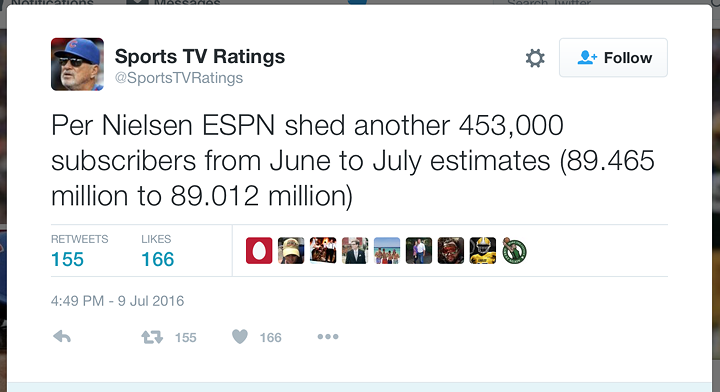 Even if (in my case) SkyTV is able to present races and background information effectively, there are still advertising breaks that seem perfectly-timed to miss some of the more exciting action - bad luck I know, but not something that affects my viewing of live MotoGP races.
Formula One Management has never dealt directly with the end user when selling its product, but the internet is about the individual user and choice. Formula One should examine the lead of Dorna and consider direct-to-customer live video

For a surprisingly good examination of the potential of internet TV and the importance of AppleTV to such services, an interview with Henry Blodget is worth spending a few minutes over, although some will find this unavailable now.
In the interview, Blodget talks about the situation, particularly for those who like to watch sports, "which is the only reason my family is still paying a massive cable bill" (Blodget). You want everything on every screen and view it when you want. That comment is worth repeating: the only reason my family is still paying a massive cable bill. That reason is becoming a little thin with the alternatives that are beginning to appear.
The services that are available here (Thailand) on AppleTV do not match what there is in other countries. For example, Netflix only has a tenth of the programming that is available in the USA, while other channels are completely unavailable. As I mention above, MotoGP has taken half a step in the right direction by making its live transmissions available on the Internet, but Formula One is stuck in the cable age and needs to modernise its TV game.

Along with other media representatives, I attended the last MacWorld in 2009 that Apple participated in. One evening, we joked that Apple should back McLaren (Mac on Mac), but our Apple minders sniffed at the idea. Plus ça change. It was reported this week that Apple is one of the suitors for F1 Management and "might be in the market to take ownership of . . . Formula One" (Mikey Campbell, AppleInsider).
This latest initiative may be connected with the rumoured Apple electric car, but Bernie Ecclestone's early master stroke was the TV package that made millions for Formula One Management and the teams. The series is highly visible and has become more-so in recent years in the US, which is Apple's prime market, but also in several markets where Apple has a major presence, especially China and other areas of Asia, most of Europe, the Middle East and in South America. There are many more new circuits and regions where F1 races are run that previously had no connection to the series. Of particular note is Russia and Azerbaijan (where the first race was run this year).
Apple is known also to have been seeking out content for its Apple TV service, which will be updated in a month or so. Formula One needs to embrace new media to keep up with the growing mobile public, otherwise the money begins to slip away. This could be a good marriage.
Graham K. Rogers teaches at the Faculty of Engineering, Mahidol University in Thailand. He wrote in the Bangkok Post, Database supplement on IT subjects. For the last seven years of Database he wrote a column on Apple and Macs. He is now continuing that in the Bangkok Post supplement, Life.