By Graham K. Rogers
---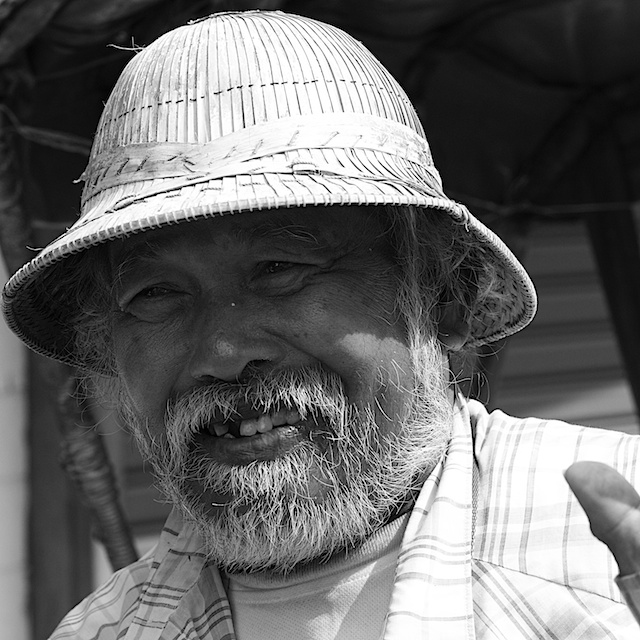 Last week, Apple had another record quarter with sales that included 61 million iPhones. Some pointed out that even with this figure, Apple lost the top spot; however, sales mean nothing without profits and Apple is doing rather well.

Apple Watch deliveries started, but problems with the Taptic Engine supplied by AAC Technologies caused Apple to scrap the entire batch. There are currently only deliveries of this from Nidec.
It was also found that ink used in some tattoos interferes with monitoring signals. I have no sympathy on this point. Although some suggest this is Apple's fault, this is acknowledged online. The page suggests other ways monitors might be used.

My Mac mini from the online store arrived last Wednesday. As well as the faster 256 GB SSD option instead of a standard hard disk, I also had RAM upgraded to 16 GB. Although the SSD is relatively small, I have some external hard disks: for Time Machine, other backups and emergency startup.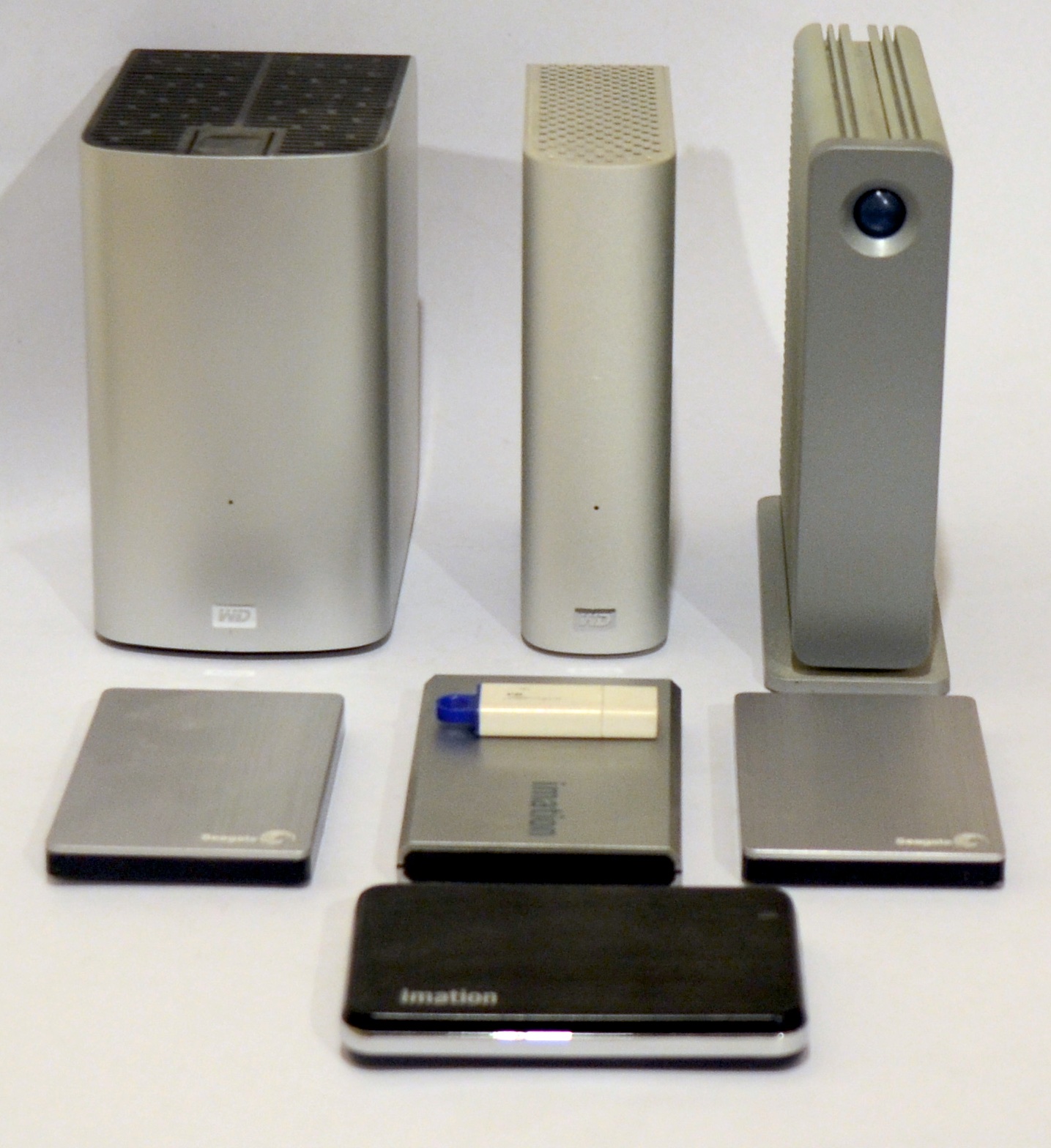 I will use a couple of these with this new Mac. As I was teaching all Wednesday, I only had time to take it out of the box. Apple seems to be using more recyclable materials. I started the set up Thursday.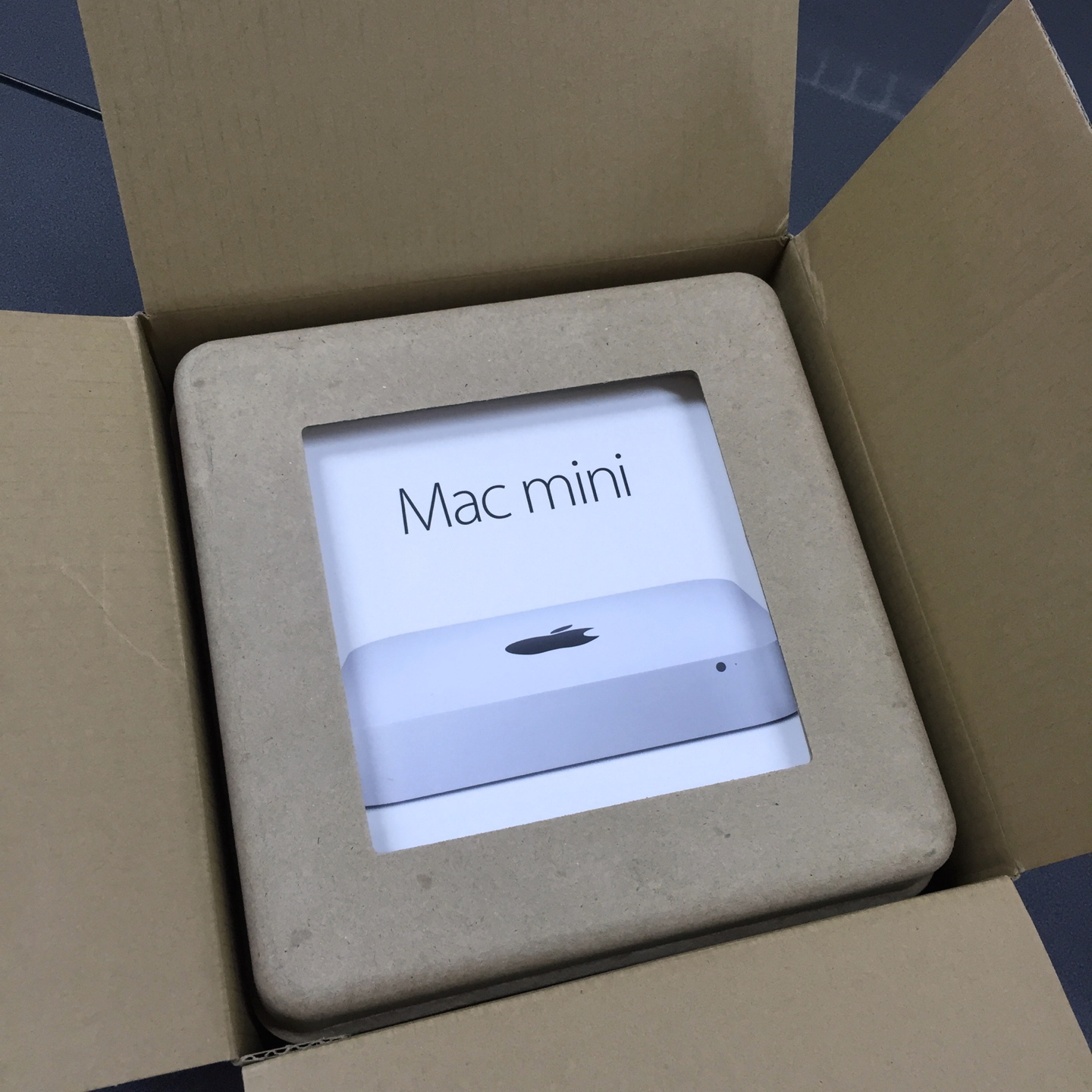 First, however, I had been invited to the Digital Forensic Innovation and Training Center (DFIT) at Mahidol's Engineering Faculty which uses several Mac minis in labs.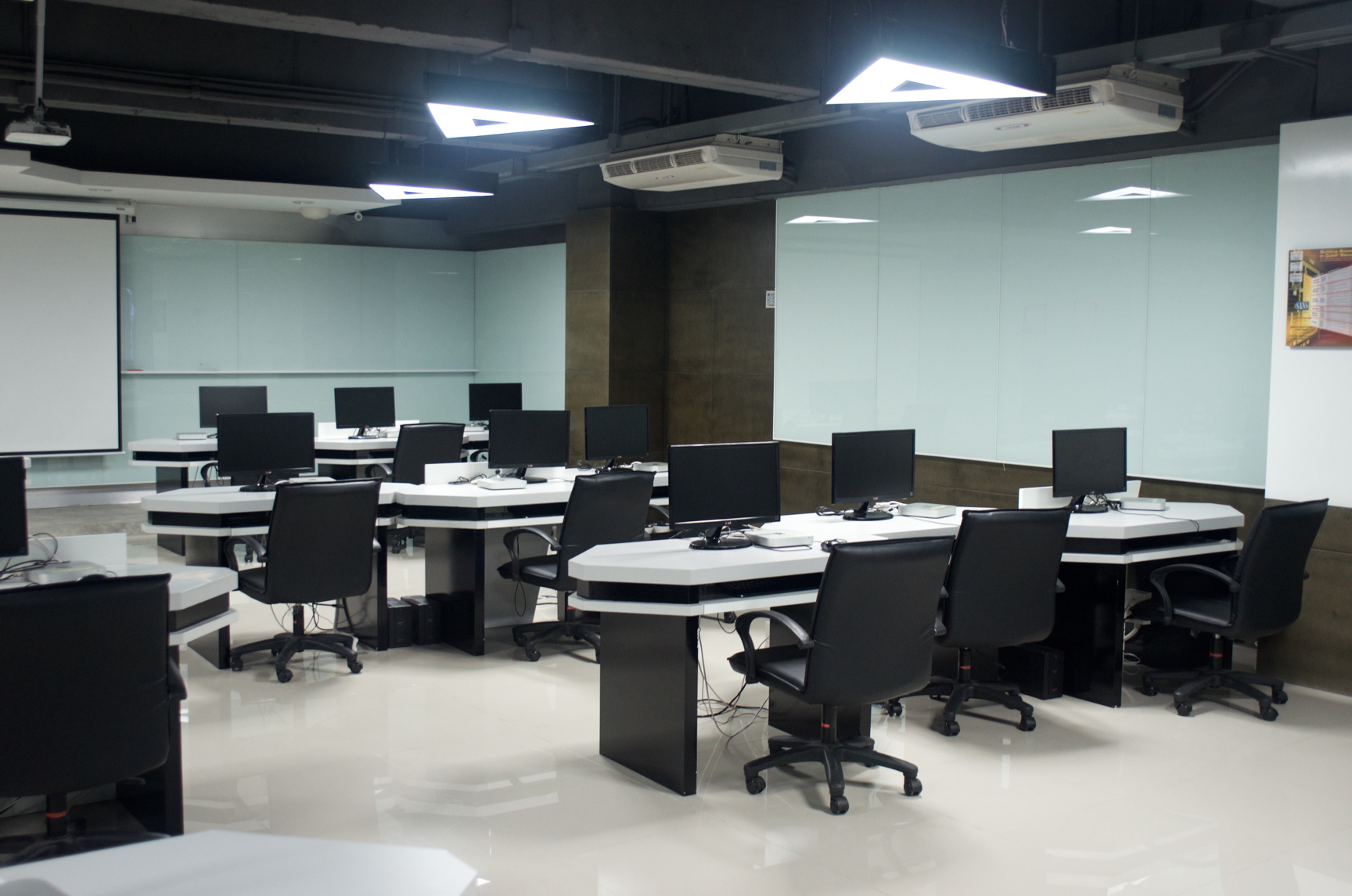 A major reason for choosing these was economic: the Center can instruct using three operating systems. Each machine has an LG monitor, plus Microsoft mouse and keyboard. The Department of Computer Engineering has also recently installed a lab of these for similar economic reasons.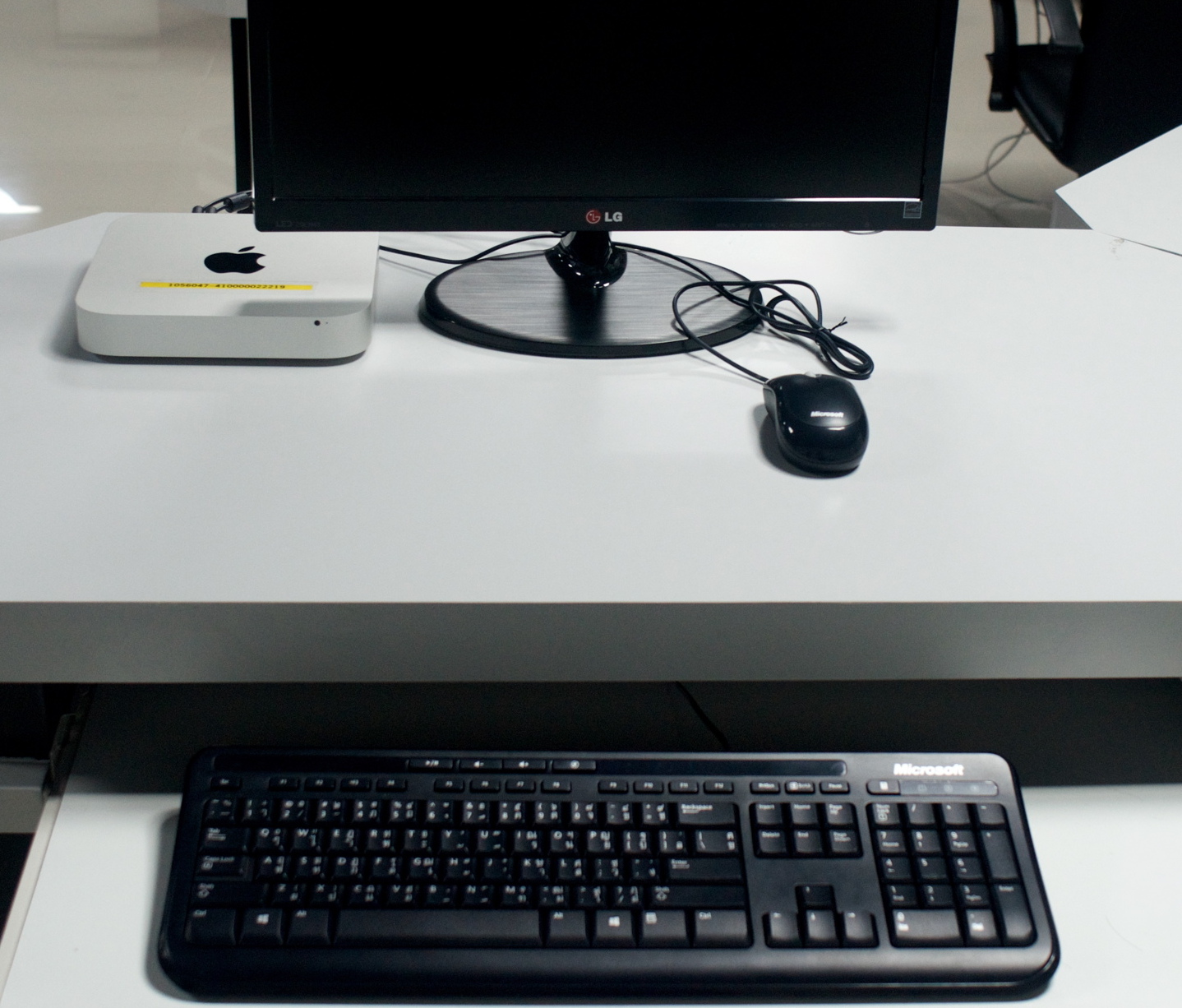 The DFIT Center is running Masters degree courses in digital forensics: an important area of work. As criminals become increasingly sophisticated, law enforcement needs the right tools with properly trained personnel to cope with offenders.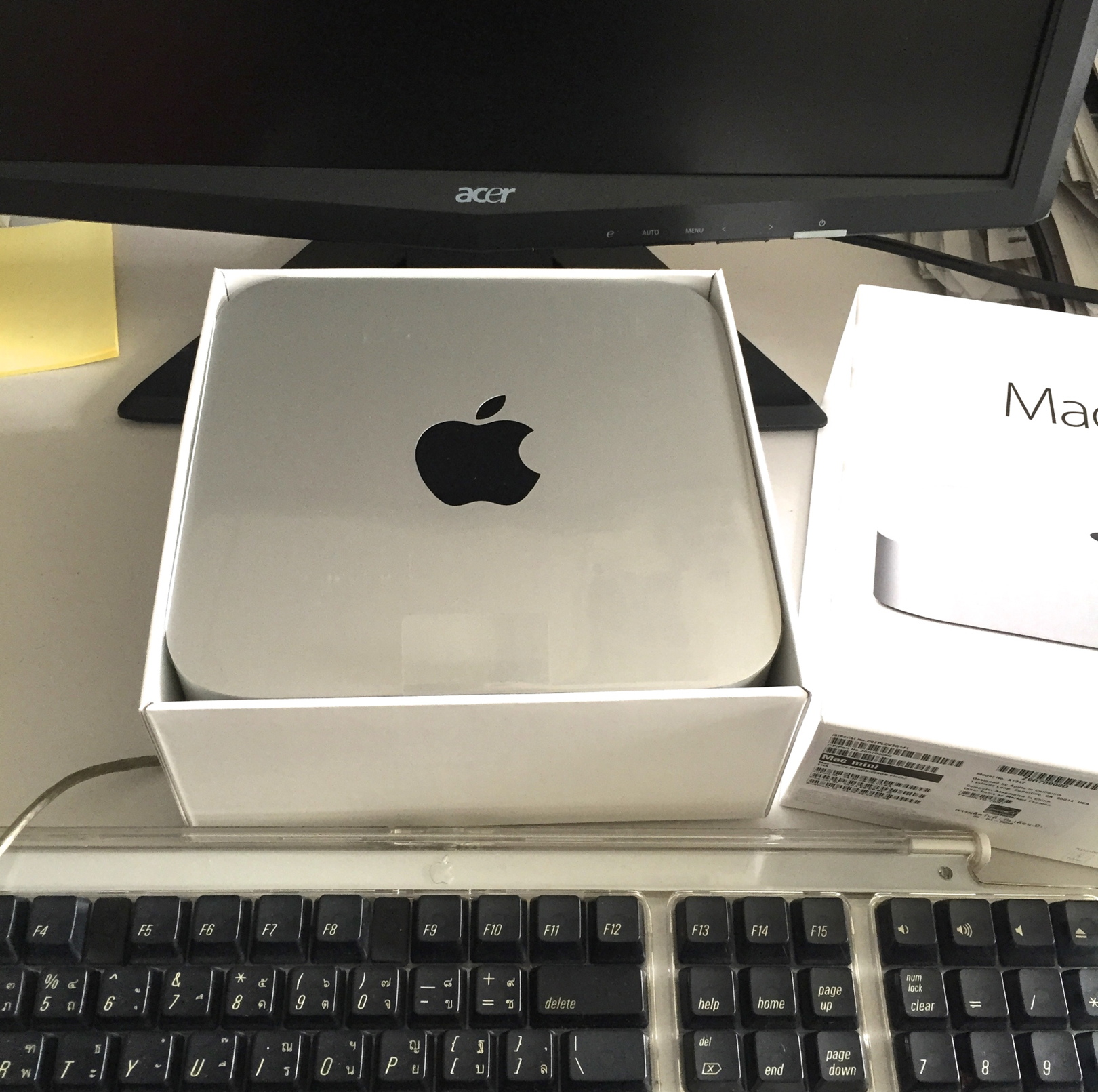 After taking photographs in the Center, I was ready to set up my Mac mini. For the time being I will use an Acer VGA monitor connected to one of the two Thunderbolt ports using an adapter I have for the MacBook Pro.


There are also 4 USB ports and a slot for an SD card, plus ports for microphone and audio. The underside still has a plastic cover which used to be for access to memory: no longer replaceable. I was unable to remove the cover easily, so left well alone.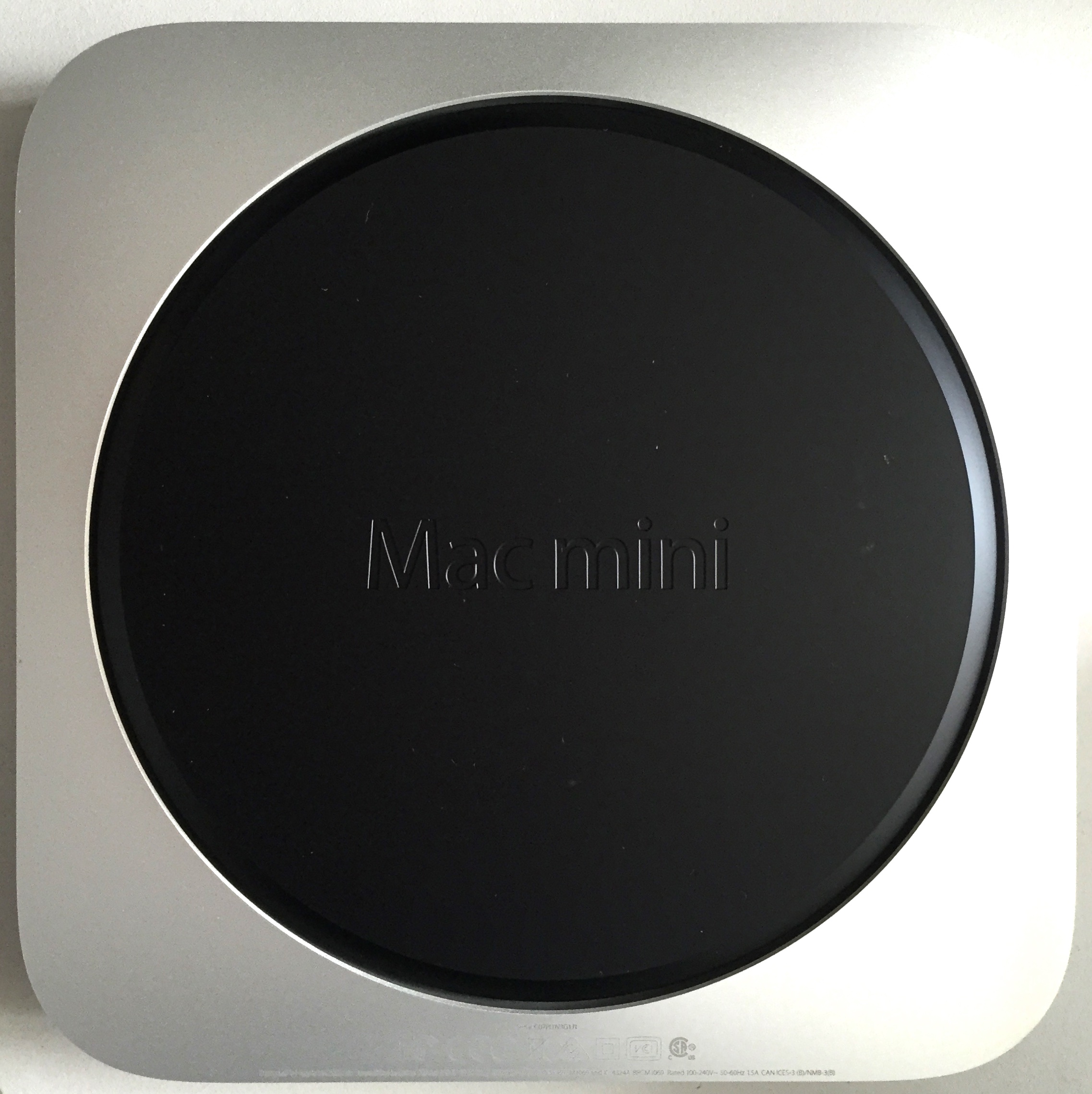 When I had cleared some space on one of the desks in my room, I found I had an older Apple keyboard that came with the MacPro G4 that I used a few years back. As I was still using the iMac, I connected that instead of the Apple USB keyboard. I did use the Magic Trackpad, but before I could use it had to change the batteries (I had spares in the office) and un-pair from the iMac. When I took the Mac mini home for the weekend, I used the wireless keyboard there, but first had to un-pair from the iPad.
As usual, on initial startup, I first had to select the country. I also chose the US keyboard layout, adding Thai later. After connecting to WiFi, I declined the Mac's offer to transfer data (from another Mac, a Time Machine disk; a Windows PC). I had already decided on a clean setup. I did, however, need to enter my Apple ID and knew that this would start transfer of data from iCloud. I use a separate Apple ID for iTunes and the Mac App Store.
Then came Terms & Conditions. Those for Privacy, Game Center and iCloud are all in Thai which I cannot read. Paradoxically, the Warranty details were in English, so not all Thai users would be able to read this. Apple needs to provide easily-accessible alternative versions of these Terms & Conditions texts.
I then had to set up an account. By default, the first account has Admin privileges. Instead of an iCloud-generated password, I used a random password. I write this down on paper and lock it away. Once the Admin account was up and running, I also created a Standard user account - in System Preferences > Users & Groups - and work in this.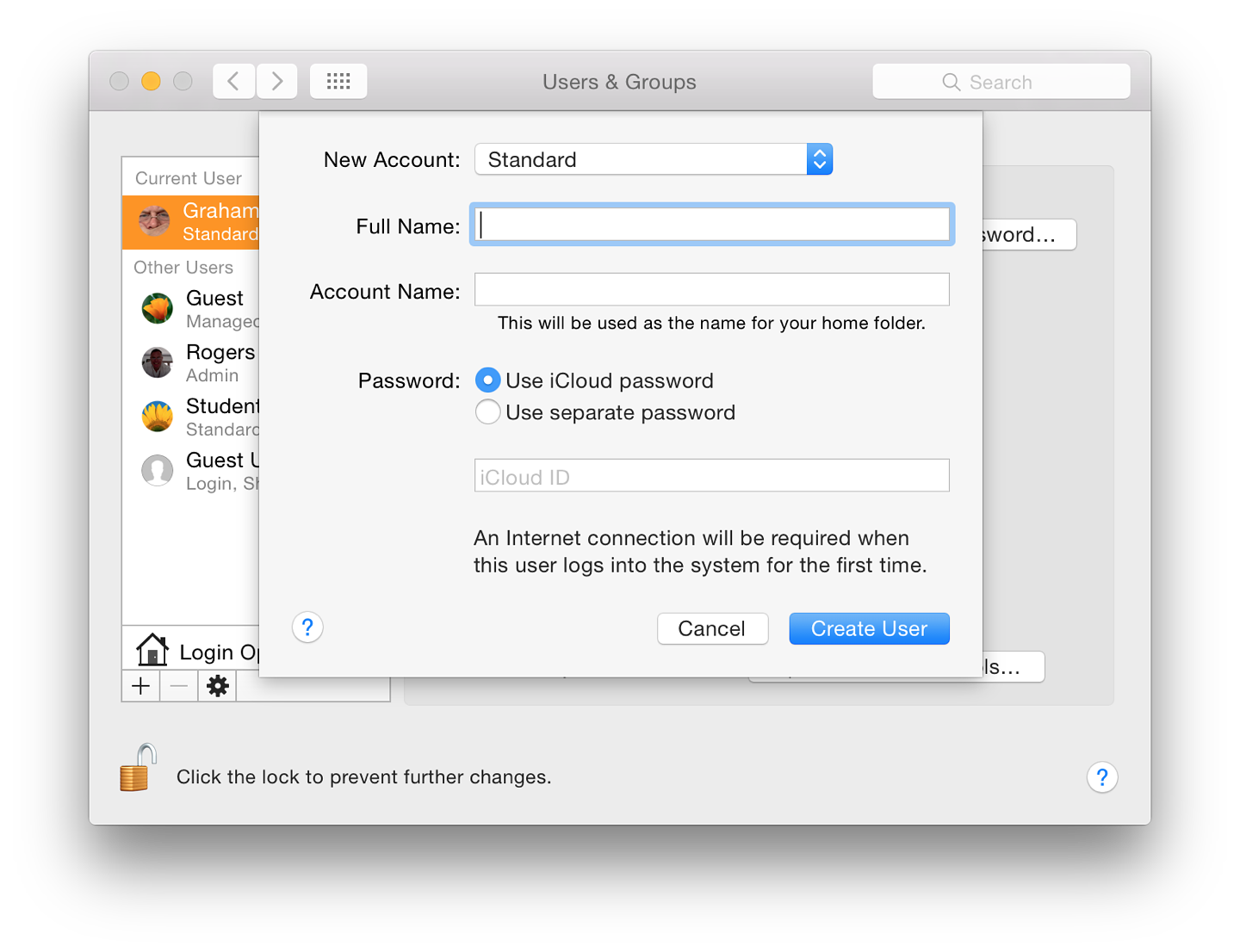 I found that data transfers did not begin until I had confirmed the iCloud settings in System Preferences. Once I did, files were visible, calendar and contacts were updated and passwords were available.
One of the first things I did was to update OS X. The Mac mini had arrived with version 10.10.2 installed, so I began the 2 GB download. As this was a system update, the Mac App Store used my iCloud account. I saw that a number of other updates were waiting I then wanted to install apps selectively from the App Store. Once OS X was updated, I logged-in using my other Apple ID, which listed apps already purchased.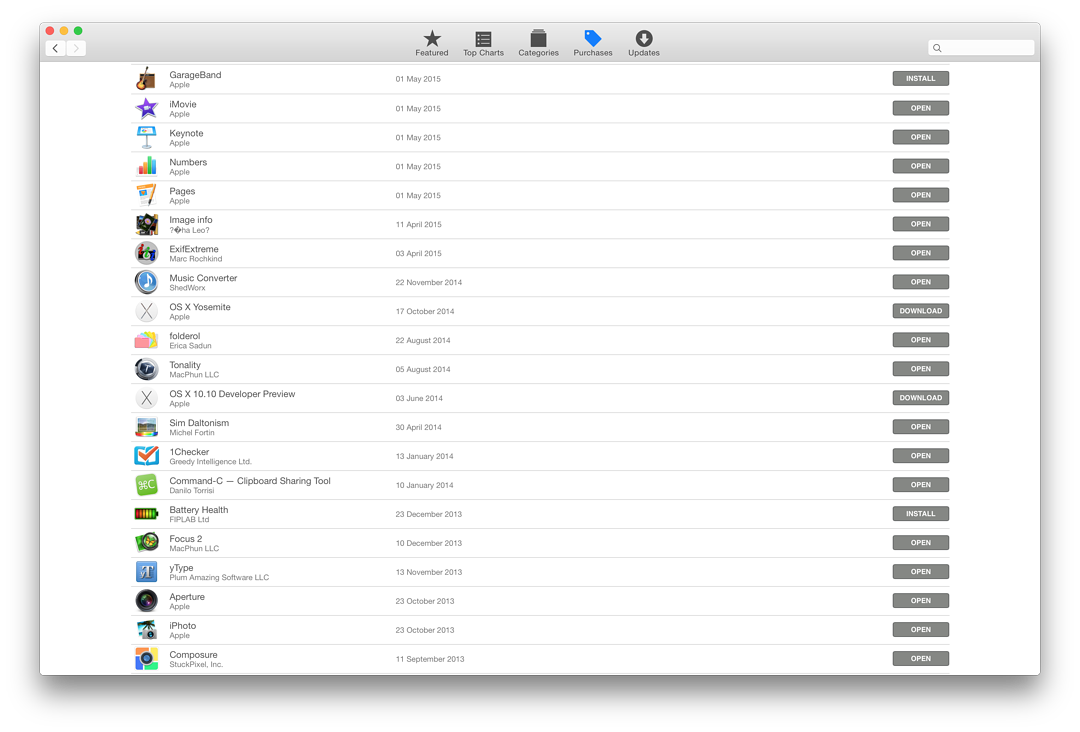 Mac App Store Purchases - MacBook Pro
See also:
Ordering a new Mac mini for my Office: Options for Installation and Payment
System Preferences: Users & Groups


Next: Bringing the Mac mini up to speed






Graham K. Rogers teaches at the Faculty of Engineering, Mahidol University in Thailand where he is also Assistant Dean. He wrote in the Bangkok Post, Database supplement on IT subjects. For the last seven years of Database he wrote a column on Apple and Macs. He is now continuing that in the Bangkok Post supplement, Life.