By Graham K. Rogers
---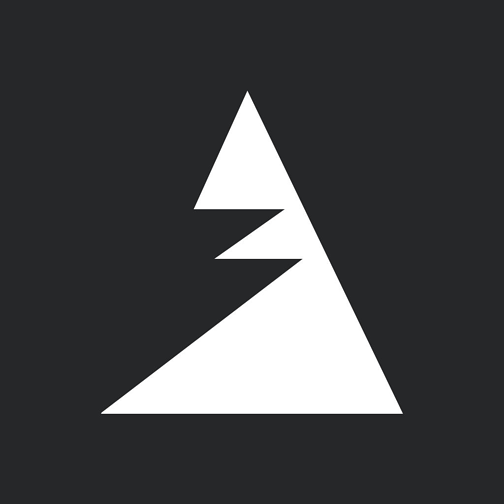 As the new year is well and truly over, some interesting apps are beginning to appear in the iTunes App store and in the last few weeks or so I have looked at several useful or unusual offerings. Now an unusual app appears that claims to make art out of photographs: Trigraphy.

Among the interesting apps I have looked at in the last weeks are:
Useful Photo Filter and Editing App for iOS with some Extra Features: Effects Studio
Darkroom: Interesting Image Editing app for the iPhone with Fruitful Extras
Nutshell Camera: iPhone App for Making Amusing Videos from 3 Camera Shots.
And now Trigraphy appears. It has actually been around since December last year, but this week is included in the Best New Apps section of the App Store here with a new name. In its earlier versions it was simply called Tri. The new 3-syllable name is a little more memorable.
The concept of taking photographs and applying artistic effects to them is not new and there is some stiff competition, most notably from Waterlogue, an app I reviewed at the end of 2013 and make use of often.

Other like apps include Paper Camera as well as editing apps with special output like Distressed FX or Halftone.

Trigraphy does not apply filters or any specific effects like the other apps mentioned above, but breaks up the original image using a number of geometric shapes, added to by some other fine-tuning dot effects and form types (Standard and Follow Form). I would bet there is a sophisticated algorithm in there.
The app opens with a panel detailing changes in the Trigraphy update, but once this is cleared, we see the two import options of Photos and Camera. I prefer using Photos, in case a new app does not retain the original image. Once I had granted permission for the app to access the Photos Library I selected an image but noticed that the import was slow as the initial effect was applied (depending on the selection) as the image is brought in.
The strength of an effect can be altered, on a scale between 1 and 100 by sliding the finger across the screen to left or right. This can have a significant effect on the output, from something that is quite recognisable to a picture that is almost abstract.

As with many such apps, the choice of input is important. Some pictures just do not work, while with others, the effect can be quite pleasing. As an example I applied the effects in three different ways to a photograph of a lotus, adjusting the strength each time. I also adjusted the dots and form type when experimenting.

With a wine and cheese photograph I tried different effects and reduced the effect to 1, which made the image unrecognisable but perhaps interesting nonetheless to some.

Accessing the controls is done by sliding the main screen UP and when an image is finished, sliding the screen DOWN reveals three control buttons: Save to Photos, System Share, and Upgrade to Trigraphy HD.
System Share accesses icons to allow export via Mail, Message, to Twitter, Facebook and other such sites if active, there are also other controls (such as copy and print) as are available in other like apps.
When saved in the Photos Library the images as synced to Aperture were each 730 x 1334. The lotus images varied in size: 82 KB, 401 KB and 1.18 MB. This seems to depend on the density of the effect applied. The wine/cheese image with an effect applied of 1 was only 26 KB but had the same dimensions.
By upgrading the free version to Trigraphy HD for $1.99 users are informed that the image size can be increased to 2560 x 2560 (depending on input dimensions) and the watermark is removed. However, on the images I saved, I am unable to see any watermark.

The app is not stunning but creates its special output in a clever enough way to make me hesitate to delete it. I will probably not upgrade to the HD version, but this will remain in my apps collection for the time being as it is too unusual to let go.
If users want an app that turns their photographs into artistic output, this is not to be ignored.
Graham K. Rogers teaches at the Faculty of Engineering, Mahidol University in Thailand where he is also Assistant Dean. He wrote in the Bangkok Post, Database supplement on IT subjects. For the last seven years of Database he wrote a column on Apple and Macs. He is now continuing that in the Bangkok Post supplement, Life.