By Graham K. Rogers
---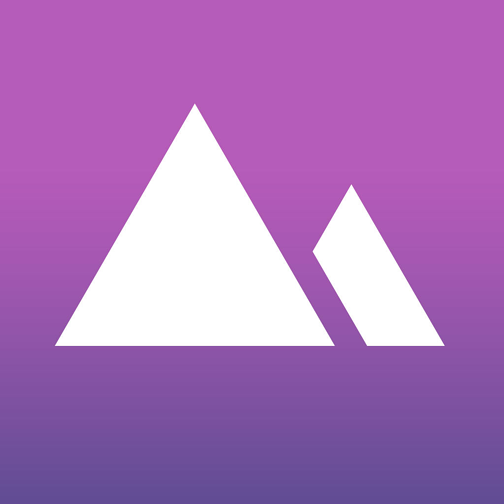 I like looking at photo apps, but these days it is harder to find anything that has that something extra. Only once in a while will an app appear with unique features or a special way of handling images, such as Michael Hardaker's 645 PRO Mk III (and related apps) or the unusual Noir Photo.
More recently I have been impressed with Effects Studio, not because there was anything really special, but for its wide range of editing tools and unusual image output. I am just as likely to trash an unexciting app these days - even those that are not free - rather than waste time (mine and yours) with indifferent comments.
This week version 1.0 of an app called Darkroom appeared in the iTunes App Store here (developed by Bergen). The screen shots looked clean - checkout that website too - and there was a nice range of editing tools, although the inclusion of Curves required an in-app purchase (see below). I was more and more pleased as I made my way through the features of this free app.
Unlike many editing apps, Darkroom has no camera access to bring in images, which is no bad thing. Imports are from the Photos Library or from other apps that the user may have installed. The list showed 19 apps that I had available, but not all of these had images I could use as I tend to save these in the Photos Library.
After an opening screen, I was offered the chance to enter email for further information (including future releases) to be sent. I actually did that via the website the following day. There was a brief multi-screen demo of some of the features of the app.
Once an image is selected from the library or other source, it is displayed onscreen where there are editing tools below. Above are Library and Share for further import and for export of an image. The editing tools are:
Crop which has a number of preset resolutions (e.g. 1:1, 3:4, 3:2) as well as an "original shape", although there was no free (unconstrained) option. Along with the cropping tools were arrows to the left and right to rotate the image through 90 degrees, while a nice gauge below allowed tidy straightening of the image.

Filters (1) - the app had a fairly nice set of filters as we have come to expect from any such app these days. There was nothing stunning: just a dozen workmanlike editing options, two of which were monochrome.
Adjustments (to the right of the filters) displayed a set of sliders allowing more editing changes to be made, either straight from the library or after filters had been applied:

Brightness
Contrast
Saturation
Temperature
Vignette
Sharpness

Filters (2) - When an image had been edited, returning to the Filters section showed a new button: Create Filter. Like the Lift and Stamp commands that are available in Aperture (and other editing applications) the changes could be saved in a user-created filter. I made a number of these, including a monochrome example, rather quickly. There was no real complexity about the process: edit, save the settings, use again.
Curves is a feature I do not use much. It is not available with the free version of the app, but requires an in-app purchase of $2.99. To help users make a decision, there is a short video. I was so intrigued that I paid the $2.99 right away. This allows adjustment of several image features in RGB, and separately in each of the colour bands. This is also a way to say thank you to developers who produce the many apps we use.

Reset revealed a list of any adjustments that had been applied to an image. Tapping on one removes the adjustment, while tapping again reapplies it. This was especially useful if I wanted to remove all adjustments and return to the original image for editing in another app.

When editing is finished, the user slides the image downwards slightly to reveal the links back to the Library or to Share which gives a number of options indicated by three icons: Camera Roll, Instagram and Other (message. mail, Flickr, Twitter, Facebook, iCloud Photo Sharing and several more).
Also revealed by the Other option are a number of actions, like Assign to Contact, Copy, Print and several more. A button at the bottom of the Share panel allows the image to be saved as a Square photo, but some images may not be suitable depending on the original import.
I selected an edited image taken with the iPhone camera and sent this by email. I was offered 4 options: Small (44 KB), Medium (117 KB), Large (840 KB) and Actual Size (2 MB), which is quite respectable. When the original images had GPS data, I found that this was also included after editing. Other metadata was similarly preserved. The size of the edited images were also the same as originals (2448 x 3264) although file size had increased slightly (in one case from 1.48 MB to 1.87 MB).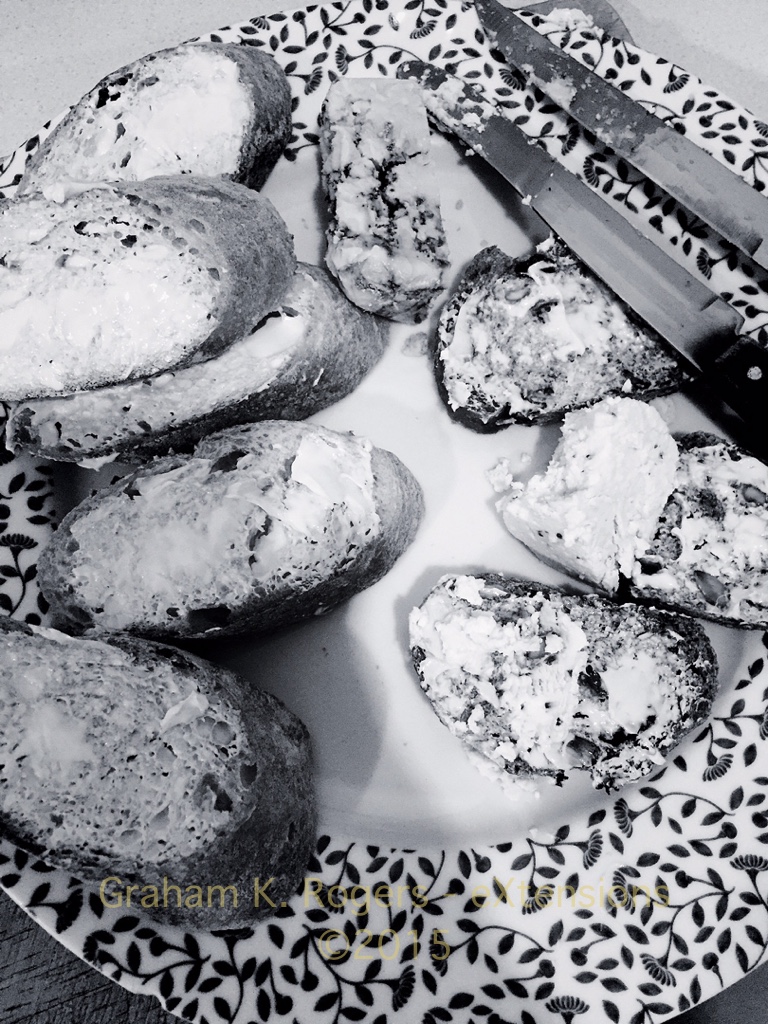 I did try this on the iPad (iPad Air 2) as well, but it was slightly disappointing, especially when compared to the performance on the iPhone 6. It is not optimised for the larger device so the user has the usual x1 and x2 display options, but I found that the editing screen cut the botom section of any image being used, so it was harder to judge any work being carried out.
On the iPhone, however, Darkroom is easy to use. It has the sort of editing tools one would expect in a photo app these days, but where it shows itself to be something better, is in the ability to save sets of editing changes as filters, immediately personalising the app; and the ability to go back over the changes adjusting the same settings a little more.
Highly recommended.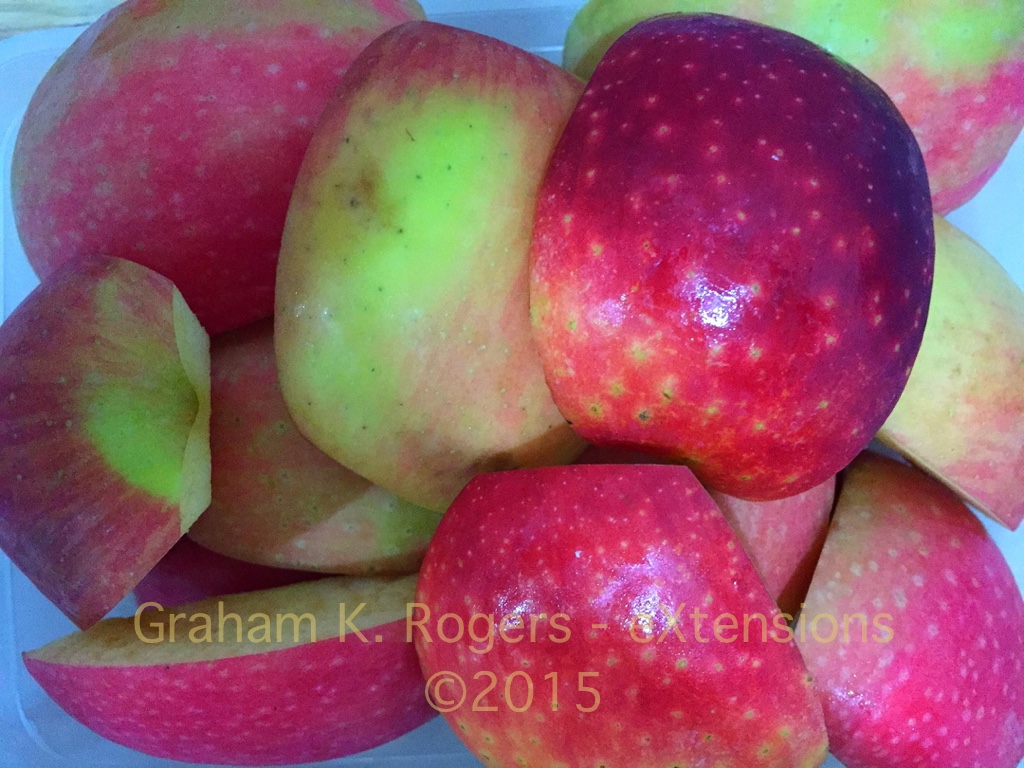 Graham K. Rogers teaches at the Faculty of Engineering, Mahidol University in Thailand where he is also Assistant Dean. He wrote in the Bangkok Post, Database supplement on IT subjects. For the last seven years of Database he wrote a column on Apple and Macs. He is now continuing that in the Bangkok Post supplement, Life.