By Graham K. Rogers
---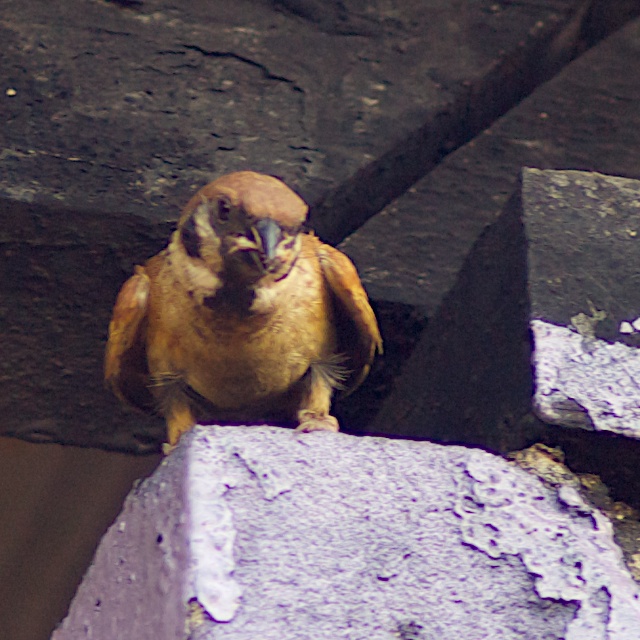 I have been a fan of the cameras in the iPhone since I first got my hands on one. Early on, of course, the quality of the output was not high - fair was the best one could say - but the potential became clearer as some developers began to produce apps that took advantage of the APIs. The camera then was basic, but the apps extended its features. There was clearly more to come.

Each new version of the iPhone and of iOS has been better and so have the APIs which the developers take advantage of, giving users a better output. There have been some useful revelations concerning the upcoming iOS 8 in the last few days, particularly with regard to its camera features.
It is also worth remarking on the new phone announced by Amazon this week in that it has considerable focus on photography use and the approach to online storage suggests new directions that will have to be considered by other players. However, bear in mind the Kindle reader which was less a device for doing things, but more a conduit to buying ebooks from Amazon.

A few comments in the keynote presentation at WWDC concerning the iPhone camera have excited a number of commentators, especially the points about manual control. It was always a boast (from some Apple personnel) that one of the important things about the iPhone was that the camera output was controlled completely via software. With the 4mm lens and limited CCD, the programming that controlled the camera often did a great job (except in poor light).
Some of the new features that iOS 8 will bring to the cameras are featured on Apple's dedicated page for the new iOS. Some of the features are concerned with input as well as Apple-written and 3rd party developed software for improving output; and it is nice to see Waterlogue featured on the page.

When I first read of these new features, I thought for a moment that Apple would be adding all of the reported capabilities to the camera installation. This would be a disaster for many photo-app developers, but could also have a negative effect on usability. For example, I like to use Michael Hardaker's 645 Pro Mk II, or Camera 500 or Camera Noir (and many others), because of the amount of control these give me in specific situations.
However, if I am on the move and see a possible shot, I want to take it immediately, so access the iPhone camera - often from the lock-screen - and then once the shot is in the library, consider editing. With that 645 Pro for example, shots can be taken on the iPhone and saved in TIFF. This eats up the space on the device of course, but the output quality is considerably higher than for norm JPG images and that is important for further uses.
Some were impressed with the reported ability to handle RAW images (iClarified) although it is not known if the iPhone itself, or apps accessing the APIs will be able to take photos in RAW. I was impressed enough when I found that 645 Pro and its stable-mate Pure were capable of producing TIFF output, but RAW - the digital negative - would be a major step for Apple and for targeted users.

The probability is that the iCloud storage may allow this format of image, although to an extent there is some RAW use by iCloud right now. When I took the SD card out of my DSLR and used the Apple Camera Kit to download images on to my iPad (sadly not the iPhone), then those RAW images were transfered to the Mac via PhotoStream and appeared as RAW images on that device. Whether this talked-about RAW capability is an extension of that or a new feature is not yet known.


Currently my 20GB of iCloud storage costs me $40 a year. Users are allowed 5GB of iCloud storage free, and other storage plans will start at $0.99 per month ($11.88 a year) for 20 GB or $3.99 ($47.88) for 200 GB. As this is considerably less than I currently pay (above) it will need to be clarified if the lower fees are just for photographs or if iCloud itself is entering a new economy mode.



Graham K. Rogers teaches at the Faculty of Engineering, Mahidol University in Thailand where he is also Assistant Dean. He wrote in the Bangkok Post, Database supplement on IT subjects. For the last seven years of Database he wrote a column on Apple and Macs. He is now continuing that in the Bangkok Post supplement, Life.