By Graham K. Rogers
---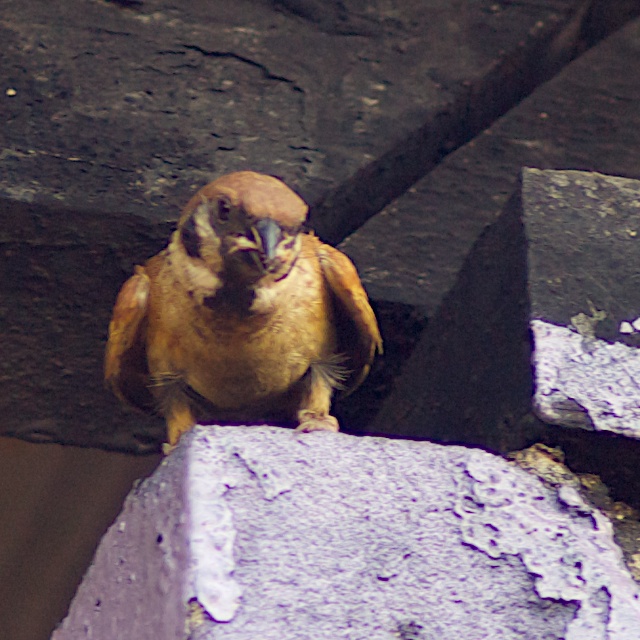 I stayed up late last Monday night to watch the live stream of WWDC and write up the outline information as it was announced. It may start at 10:00 in San Francisco, but that is midnight here, so by the time I was done, it was past bed-time. We have iOS 8 and OS X 10.10, Yosemite in the starting block. I was tempted to write more the next day, but news was still being put out from a wide range of expert sources (I mean real experts, not the Wall Street commentators or the wannabe Apple sources) and some good opinions were being expressed.
Later on Tuesday (3 Jun) there was also the arrival of some software from Apple that I signed a non-disclosure agreement to use. I have been running that for the last few days, keeping to the NDA while several sources have been putting out information in defiance of the agreements. I am allowed to use things that have been already disclosed, so they open the door for me a little.
Nonetheless, there are a number who comment without breaking the NDA. One of these is the respected, Rene Ritchie of iMore who calls WWDC 2014, "A love letter from Apple". The article discusses the internal organisation at Apple that has seen the emergence of Craig Federighi as "Superman" (Tim Cook's term).
As he writes, WWDC had none of what had been expected, other than the twin focus on OS X and iOS 8, aimed at developers. The article also mentions other highlights, such as Swift - the fact that this was a total surprise and had been in development for 4 years, shows that Apple really does have the upper hand in control of the message. In the beta of XCode 6, Jerry Hildenbrand of iMore reports that there are references to a selection of iPhone screen sizes, including Resizable iPhone and Resizable iPad.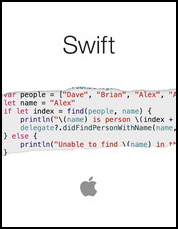 There is a book on The Swift Programming Language that was released by Apple on the new programming language, Swift, and this is available for free via the iBookstore - even in Thailand. I downloaded my copy (for reference purposes) immediately.

Also covering the initial announcements, with some of the implications, was Jordan Kahn on 9to5Mac. In his commentary, he has an examination of the Notification Center which has a day view (just like iOS 7) and looks really useful.
Further to this, Michael Steeber (also on 9to5Mac) has a video of the new Notification Center. He also looks at the new Spotlight.
Another close look (on 9to5Mac too) focuses on the OS 8 Health App. This has created much interest, especially as for the last year or so some have been basing their reputations on an iWatch. This is confirmed and Dom Esposito has a run down of the way this app will work. There is also a video. It may be too early to comment on its usefulness outside of the US (and Europe) although it looks as if some parts may not need third party app access.
As well as Healthkit, Apple announced its standard for HomeKit. The hope is that a standard will be used rather than the randomness that exists now for home appliances linked to devices. Chuong H Nguyen on iMore tells us that it "creates a unified interface where you can control all aspects of your home." He adds that "HomeKit works on a common network protocol to ensure smooth interoperability."
A new version of the iCloud service is to be added called iCloud Drive, perhaps as a reaction to the success of Dropbox and the recent changes to Microsoft's OneDrive. Adario Strange on Mashable reports on the pricing and makes comparisons with other current cloud services.

Bit by bit some of the features which were not explained at WWDC have begun to appear. Last year, for example, there was the slide on Federighi's iOS 7 presentation that showed new features and one of these was iBeacon. A similar slide was shown this year and analysts took a really close look at what was shown. There is good coverage of this in an item by Kyle Russell on TechCrunch, who has a picture of the slide
Locally, I see on that slide that there is to be new definition dictionaries for Russian, Brazilian Portuguese, Thai and Turkish Hindi localization. There are also to be 24 new dictation languages as well as Indian, Tagalog, Irish Gaelic and Slovenian keyboards.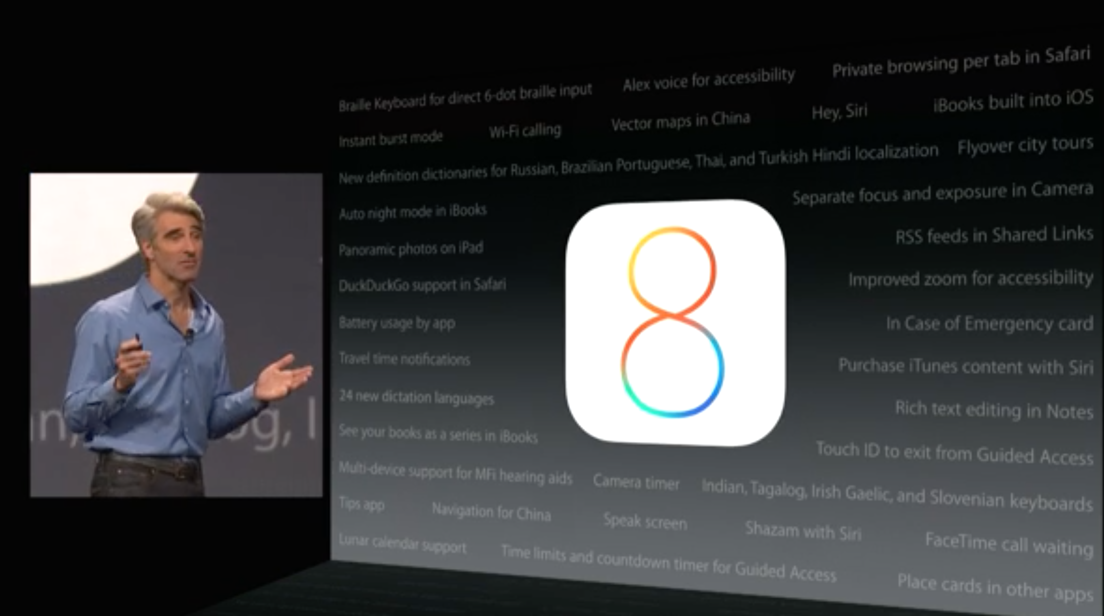 Another feature that will be coming in iOS 8 is time-lapse videos, Mike Wehner tells us on TUAW. In the item explaining this, he does mention that there are already apps for this. I have one (and a slo-mo app) and planned to write about this again soon.
What was mentioned in the presentation was that third-party keyboards would be available for installing on iOS 8. This had a lot of applause but there is not yet much information about this. There was a little (including a couple of keyboard names) in an item by Matt Brian on Engadget and by Josh Lowensohn on The Verge

In the light of recent privacy developments concerning the NSA and other so-called security organisations, the idea of randomised MAC addresses is more than a little interesting. Another feature is to be the use of extensions (I use the name for the site as these have always been linked to Apple systems) and Andrew Cunningham on Ars Technica does a good job of explaining how these open up iOS 8 to 3rd party developers, but still maintain security.
Extensions will also be available for OS X 10.10, Yosemite, and a new System Preference panel is expected to be used for this. Cunningham's article is well-worth taking time over. Another article with an almost-identical approach comes from Federico Viticci on MacStories.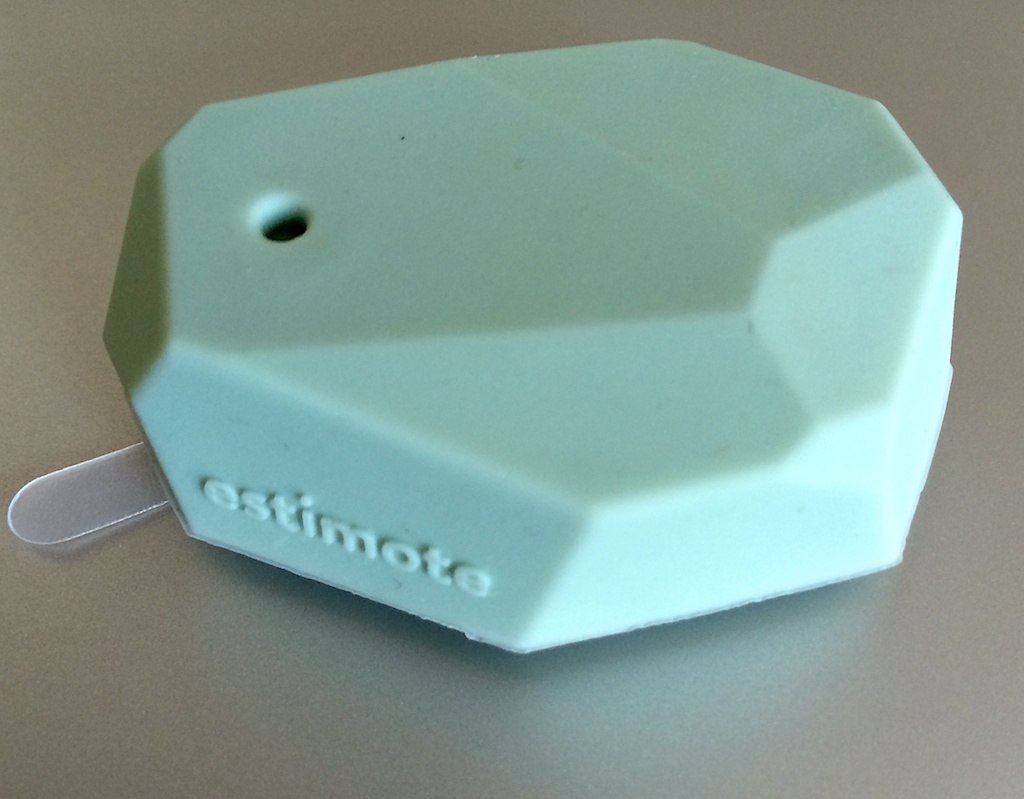 The iBeacon technology had a further boost at WWDC. AppleInsider report that there is new functionality for iBeacons in iOS 8: "When Location Services is turned on, the device's current location is used to recommend relevant apps on the lock screen. In this beta, this happens whether or not the App Store is enabled for Location Services."
I must admit I have discovered that some iBeacons are being used in Bangkok malls by way of iBeacon developer apps I have installed on my iPhone. Which stores use them, I have no idea (or even if someone has the iPhone set as an iBeacon), so the idea of being advised that there is an app available for the iBeacon you have just stepped in, is a great idea. Having tried to find iBeacons, or the apps that might use them, the idea of letting them give up, is most appealing and has obvious benefits in terms of service-user interaction.

For me, one of the more interesting revelations last week came from one of the WWDC developer sessions, in which a new Lightning module for headphones was revealed (AppleInsider). I could immediately see several pluses for this in terms of standardisation, power use, and the reduction in components needed for the standard 3.5mm jack. Without that jack, Apple's twin goals of battery life improvement and device thinness have another go. This is also interesting in the light of the Beats acquisition.
Another revelation came when the code in OS X 10.10, Yosemite, was examined. Like in a briefly-available seed of 10.9.4 that is under development, there is code that refers to an upcoming iMac with Retina display. Jordan Kahn on 9th5Mac reports on this and links to the French site, Macbidouille whose Lionel tells us, "La structure de ce tableau est identique à celle des MacBookPro Retina (et différente de celles des écrans non Retina)". Exactly. Have a look at Jordan Kahn's version, but the translation of the French title is "There will be a Retina iMac very soon" (I studied French at high school).
It is useful to know which devices can run the new operating systems (apart from a Retina display iMac). A number of sites, including TUAW (John-Michael Bond), list what is known so far. Put simply, if the computer can run Mavericks, it can run Yosemite.
For iOS 8, the losers here are those with the iPhone 4. Anything after that (4S) will be able to install iOS 8, and any iPad that runs iOS 7 should be OK. There is no information about any restrictions or limited features with the older devices. Bond did have a revealing comment, however: "It's remarkable that it took four years for the iPhone 4 finally be phased out of iOS updates. Show me an Android phone with that life span."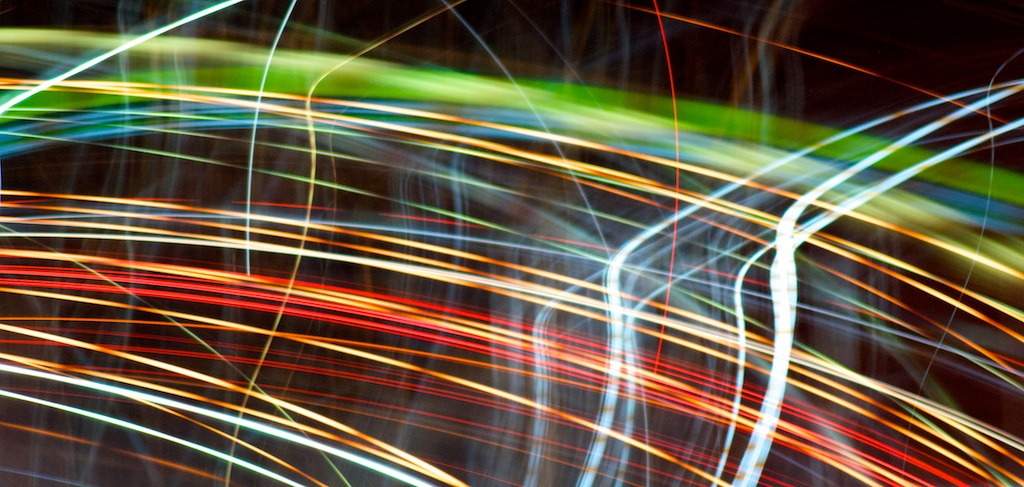 This week in my Bangkok Post article (Wednesday 11 Jun) I will be looking at Yosemite and WWDC. I take time to look at the availability of beta software for OS X as this time Apple is inviting users to apply for this. I have run early versions of OS X on a number of occasions in the Developer program - I am not a developer, but was invited by Apple a few years ago after input on the user forums. I do this in part to have an early look at the next OS X so when it is released I am able to offer advice. I also do this knowing there is a risk. Some applications do not work, data could be lost; but that is the point about testing: find out and report.
I am always disturbed by those who post screen shots from the pre-release software on Facebook or other sources. This has usually come from a friend of a friend and people think it is cool to have an early version. They usually go in my "Idiot" file. Particularly with iOS versions, if something does go wrong, there may be no going back.
Some suggestions on this come from the normally responsible iDownload Blog. Joe Rossignol explains how users running the iOS 8 beta may go back to iOS 7. I think there is a certain irresponsibility here: encouraging non-developers to try out such software.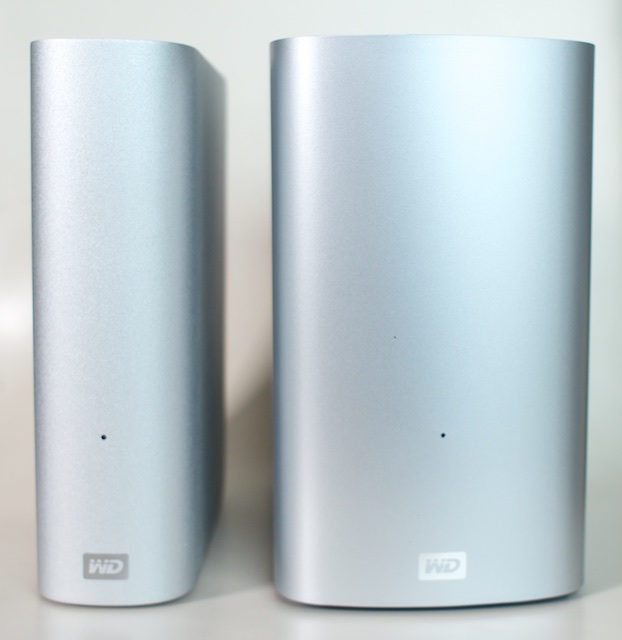 On the other hand, Jonny Evans on ComputerWorld does offer some sound advice to those considering the OS X Yosemite beta, although may not give a strong enough warning to those users who should not join the program. Why join: testing, experience, or fashion statement? I agree with the idea of partitioning the disk for a beta test, although I do not do this.
My point here is that if the testing is to be done under real operating conditions, I need to be working as I normally do and accept the risks. Data of course, is backed up on several disks, with some on iCloud and Dropbox as well.

Speculation on what is or what it not in Apple's releases may also be irresponsible; but I guess we should be used to this by now. Look at last year's iPhone 5s release when the "no innovation" crowd started within hours, until the handset developers began to register high panic levels over the 64-bit A7 processor.
Even if they had started right away, it would be at least 6 months before any other company would be able to sell a 64-bit chip. Note also that one exec lost his job when he said it was not important: his company thought otherwise.
We also had the fingerprint sensor that stored the data (not the fingerprint) in a secure enclave on the A7 chip. It was clear from some comments that many were unable tio understand the difference between the fingerprint and the data interpretation. That set off a major security panic, and brought out the grand-standing Al Franken again, until he and the rest of the industry realised this was a non-issue. It was data only, it was secure; and it could not be accessed by Apple. iOS 8 of course now brings a new set of fears for those whose business it is to sell clicks.
Commenting on PC Advisor (that should be a warning on its own), Antone Gonsalves expresses the fear that Apple's new Handoff technology (which allows a user to pick up on the Mac what was being worked on, on an iOS device, and vice versa) may allow data leakage. This without any information on how the feature works.
Clearly not really understanding how this is going to operate (with its secure personal hotspot networking) and the use of variable MAC addresses (see above), I have the impression that he and the security experts that he cites are good examples of the Roosevelt doctrine about nothing to fear but fear itself. That and the need to garner plenty of hits (did I put Apple in the title?).
Tim Cook had a central part of the keynote presentation in which he emphasised the value that Apple places on the enterprise. It is hardly going to risk this with flaky security in a key feature. To further emphasise this relationship with Enterprise, Apple now has a web page dedicated to business in the Preview of iOS 8.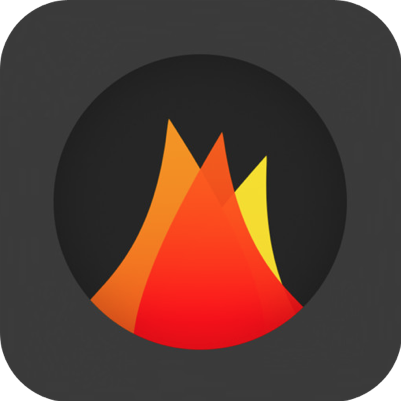 As part of WWDC there are a number of Apple Design Awards and the winners have their apps featured on a web page. While looking through the App Store at the weekend I found a nice photo app just released by a young developer from South Dakota.
Darklight Advanced Image Editor is a nicely designed and uncomplicated app for photography that is free. I should look at some of those winning apps too.

I was quite disappointed in the comments of Walt Mossberg who is normally enthusiastic about the latest shiny device he gets his hands on (see his comments on Surface or various Samsung things). He appears to be almost dismissive of the new features in iOS and OS X: "Dozens of new features were rattled off (my italics), some new, and some that were catch-ups to similar capabilities in competing platforms like Android."
He seemed unhappy that using Apple devices only might be a better solution ("people on Planet Apple have no reason to leave" is that a bad thing?) and ended with the derisory, "If Apple doesn't wow the world with new hardware, consumers may drift away from Planet Apple, after all" as if he was unaware that there is much to come. Perhaps the strain of setting up Re/Code means he is now hunting for hits like the rest of us.

After the keynote presentation, while Craig Federighi and others were still working hard with sessions, Tim Cook took Eddy Cue down to Texas to look at the new Austin campus and talk to the staff there. Mark Gurman of 9to5Mac has a brief report on this and there are photos of Cook talking to the staff.
Graham K. Rogers teaches at the Faculty of Engineering, Mahidol University in Thailand where he is also Assistant Dean. He wrote in the Bangkok Post, Database supplement on IT subjects. For the last seven years of Database he wrote a column on Apple and Macs. He is now continuing that in the Bangkok Post supplement, Life.