By Graham K. Rogers
---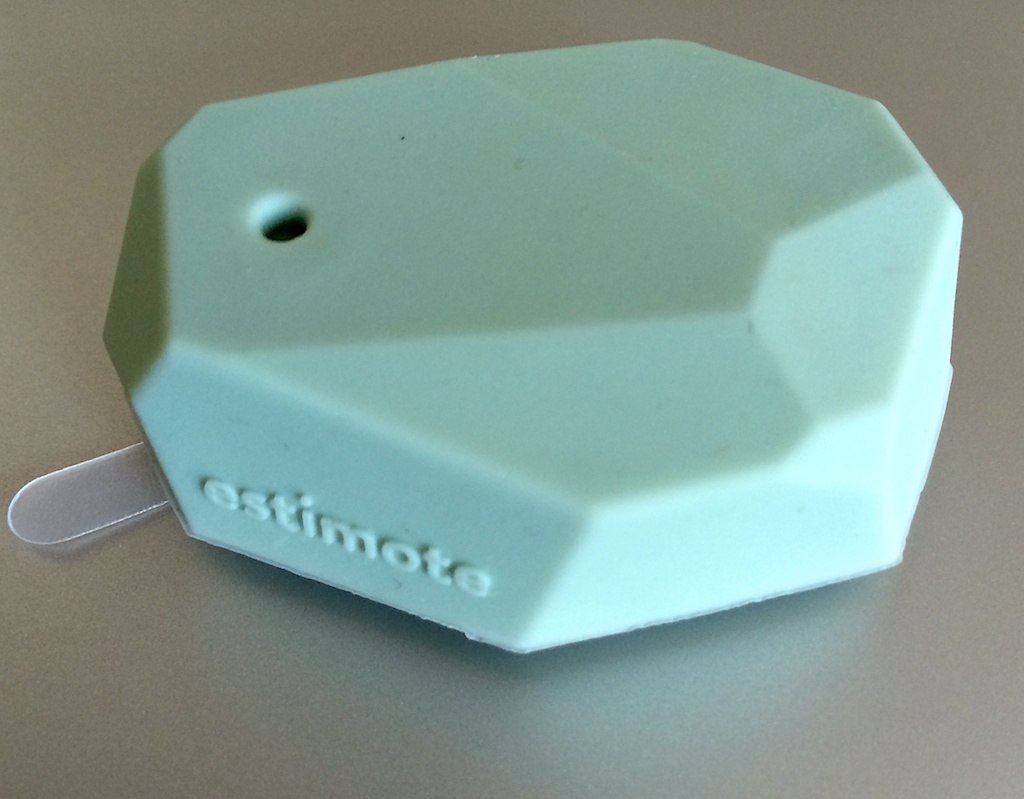 As long as I can remember, my mother has organised her life by writing lists. I tend to be a bit more random, but do need to be reminded of things from time to time. With the Mac I can use the Reminders utility and set up a specific location for an alarm. This is synchronised to the iPhone, so when I arrive at work, there is a reminder for something I need to do.
This is a little like a sledgehammer as the reminder jumps onto the screen a couple of kilometers before the taxi arrives at the door. What I need is something more location-specific.

When Apple introduced iOS 7 at the World Wide Developers' Conference in San Francisco last June, certain features were outlined by Craig Federighi, Senior Vice President Software Engineering. A slide showed many new ideas that were to be included, including iBeacons. This is a system that uses Bluetooth to allow interaction between smartphones, the beacon and an app that the user may have installed. In this way, a user may be given some useful information concerning (for example) a store.
Examples that are now operational include Apple's Stores in America as well as some Safeway and Giant Eagle stores there. Another interesting example is the installation by Major League Baseball (MLB) at Citi Field in New York.
As a way to examine the technology, I recently took delivery of a developer pack of iBeacons from Estimote. Including delivery, the three beacons cost me $111 (plus a small Customs charge). There is an app on the iTunes App Store, so I was able to show interested colleagues and students how the devices work.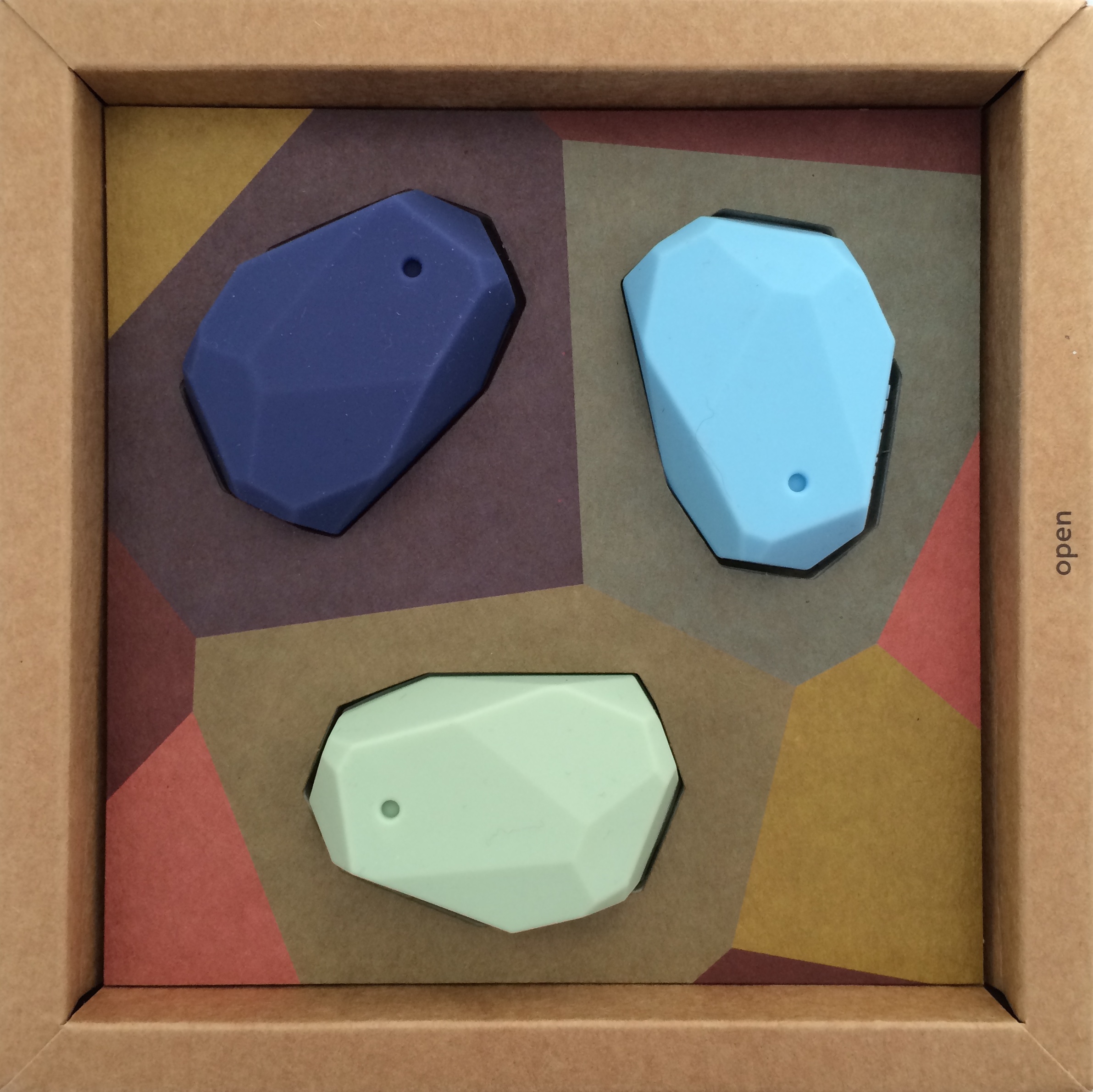 The app also allows the iPhone to be set up as a beacon, so the technology can be checked out fairly easily by users without access to the iBeacons.
We did cut one of the units open (it still works) to have a look at the circuitry inside and specifically the battery which it is claimed will work for up to 2 years. I did check with Estimote on this and they are quite confident that the unit will not draw much power and the 2 years is not over-ambitious. Compared with the other components, the Panasonic lithium battery was large. My description and some links are available in the information I wrote then.

As part of the accelerated interest that is being shown, particularly in the USA, in this new use of Bluetooth technology, Apple has recently released the iBeacon specifications for those signed up for the MFi program (made for iPhone).

As far as I know, apart from the package in my office, there are no other iBeacons here in Thailand, and certainly none installed at locations that could best make use of the technology. I downloaded a number of apps that could identify any installations. The only readings shown were when I arrived home: the Estimote iBeacons were there.
Some of the shopping centres here already have their own apps, so using the API (coding that specifies how software components work), it would be feasible for their customers to be made aware of offers and other information once the iBeacons were installed.
I looked at three apps for this purpose: Central Group, The Mall Group and Siamism. All must do better. While Central and The Mall have similar store and location setups, both with department stores and independent retail outlets within the centres themselves, Siamism is more a collection of independents that rent space within Siam Center and Siam Discovery.

Currently, I have to check the apps for the latest offers, although Central has sent me one or two information updates. Content of the apps (and related sites) has little English. The Central app also needs and ID number. It would not accept my passport and there was no reply to the in-app email I sent.

As Bluetooth has a limited range (Estimote reckon 70m under good conditions), it is only when a user comes within a short distance of the beacon that there is interaction. By sending out the information (or advertisement) when the user is in the immediate vicinity of the offer, there would be greater chance of impact.
I am also interested in development of an app that would use the technology within the Faculty I work at: departments and officers could put out information relevant to students or events. A colleague also imagined an installation in a hospital, directed either at medical staff or at patients (or both) so that arriving near to a department (say orthopedics) patients could be updated as to waiting times, or doctors could be given information about changes.
It is however the retail installation of the iBeacon technology, which works on certain Android phones as well, that could give stores and their customers the best results with the seamless integration of this technology for smartphone users.
See also:
Graham K. Rogers teaches at the Faculty of Engineering, Mahidol University in Thailand where he is also Assistant Dean. He wrote in the Bangkok Post, Database supplement on IT subjects. For the last seven years of Database he wrote a column on Apple and Macs.