By Graham K. Rogers
---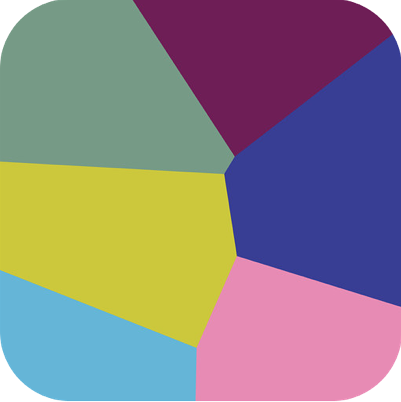 At last year's WWDC conference, Apple announced that the iBeacons profile was to be natively supported in iOS7 which was released in September 2013. The iBeacon is location-based system that can send information to smartphones in the immediate proximity of a beacon.

In the last few months these iBeacons have been deployed at Apple stores in the United States. They are also in use now at a number of Starbucks branches there. Early this year, Major League Baseball installed several iBeacons at Citi Field in Queens, New York, creating considerable interest (Chris Velazco) in how the technology worked. The system is also being rolled out at Safeway and Giant Eagle locations in Seattle, San Francisco and Cleveland (Matthew Panzarino)
iBeacons allow indoor navigation, proximity marketing, automatic check-ins, and contactless payments although there are other possibilities yet to be realized. In Europe, one of the new developers of iBeacons is Sensorberg while another highly-regarded developer of iBeacons is Estimote.
Any deployment of iBeacons needs an app to take advantage of the technology. Apart from the few current installations in the USA, there are few sites using the technology as yet. Estimote is just beginning to ship Developer Preview Kits. These cost $99 for a pack of 3 beacons and mine arrived earlier in the week. The total cost, including shipping to Thailand was $111 (3600 baht) and there was an additional Customs charge of 431 baht.

The three iBeacons come in a pack of recycled materials and inside there were some hints and suggestions concerning their use. When they arrived I downloaded the Estimote app so that I was able to begin some testing on my iPhone.

I intend to make these iBeacons available to students - should any be interested in a project - so took some time with other Faculty members to outline the potential. It is nice to be ahead of the curve. One of my colleagues noted that the (Lithium) battery life was 2 years and wondered if more connections would deplete this quicker.

I checked with Estimote who tell me that number of users in range of the beacon will not influence battery life because it is a broadcast picked up by a mobile device. The website also points out that "in two years time you'll probably get your hands on our new much more advanced Beacons."
While looking at the battery information on the package, there was the interesting comment, "if the battery dies, use your maker skills to get inside and replace it", adding, "We are sure you planned to open it anyway." This was too tempting. As a couple of Senior year Electrical Engineering students had already shown some interest, I invited one of them to cut it open for me.


The Estimote iBeacon is totally sealed and this would make for good weatherproofing. He began by cutting into the side and trying to peel back the soft layer of material. This really was not easy and the sealing is total. We might fairly say that these units are not really user-serviceable. A harder plastic was underneath and he decided to cut carefully into the body of the module (after checking with me).

Once this was open he was able to fold back the two sections and slide out the circuit board. The students were able to identify one of the numbers on the CPU: N51822. This identifies it as a product of Nordic Semiconductor, built around a 32-bit ARM Cortex M0 CPU with 256kB flash + 16kB RAM.

One of the students was particularly taken by the small resistor at the end and the surface mount soldering.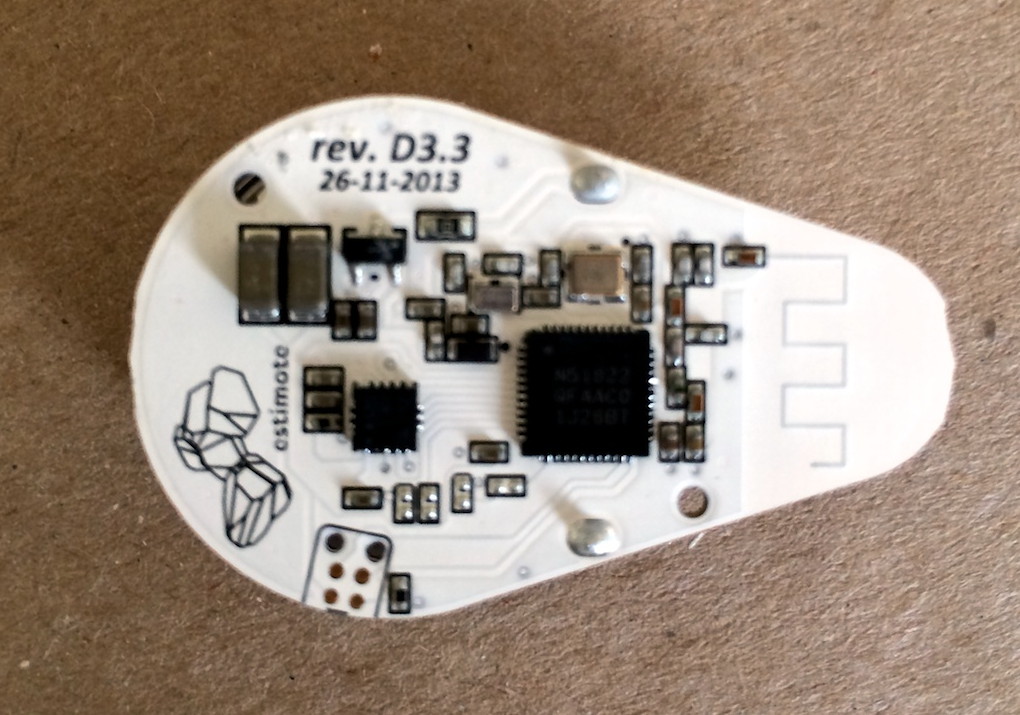 It was easy to slide the battery out and then back in again. Of course, when removed, the unit stops transmitting. Despite being mishandled by my team, the unit still functions perfectly (even if the casing has been damaged by the investigation).
My thanks to the student, "Mo" whose engineering skills far outshine mine.
See Also
Andy Cavallini's iBeacons Bible 1.0
TechCrunch articles on iBeacon
Business Insider, Tony Danova, "BEACONS: What They Are, How They Work, And Why Apple's iBeacon Technology Is Ahead Of The Pack
Wired, Kyle Vanhemert, 4 Reasons Why Apple's iBeacon is About to Disrupt Interaction Design
Graham K. Rogers teaches at the Faculty of Engineering, Mahidol University in Thailand where he is also Assistant Dean. He wrote in the Bangkok Post, Database supplement on IT subjects. For the last seven years of Database he wrote a column on Apple and Macs.