By Graham K. Rogers
---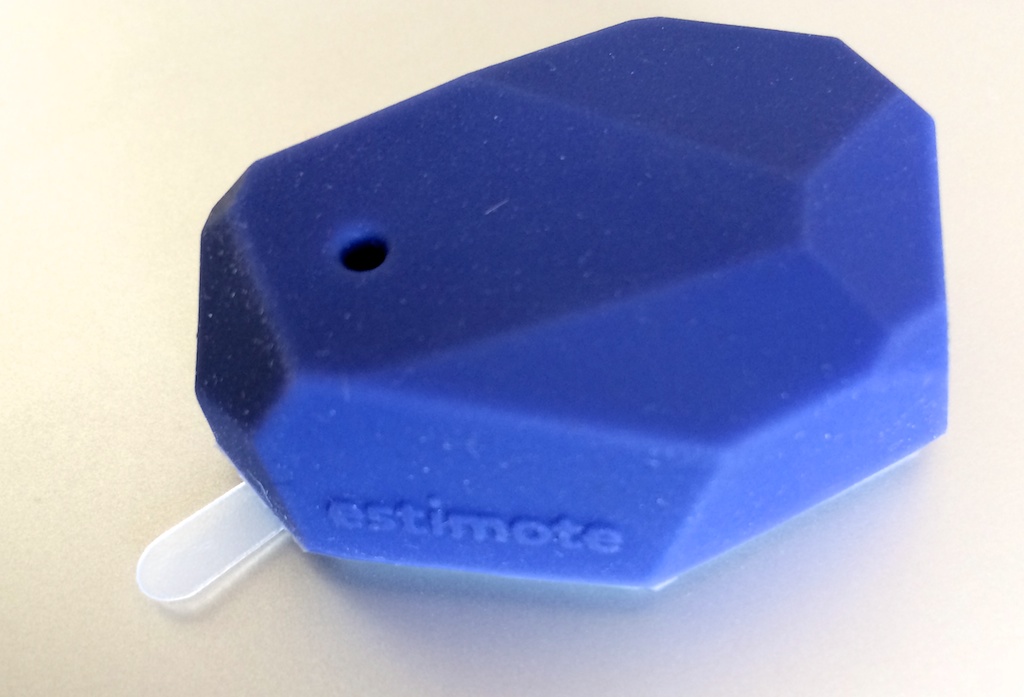 A couple of weeks ago I took delivery of some of the first iBeacons from Estimote. I wrote a review of the devices then, including cutting one open with the help of a student. As the USA tends to be ahead of the curve with such technology, it is not expected that, at this stage, there will be any deployments of iBeacons in Thailand. I needed to find out so tried a selection of apps.

I will be writing further on the potential of iBeacons later in the week in an article in the Bangkok Post, Life section. Perhaps this will promote some interest. While preparing that information, I needed to check in case there were any locations in which these were installed. While the Estimote app that I had downloaded when the iBeacons arrived would tell me about those specific devices, there are other manufacturers of such low level energy devices, so perhaps there was indeed a deployment.
When I downloaded the Estimote app, I had seen a number of apps for related uses and examined five of these: BLExplr, Seekin Beacons, Particle Detector, Locate for iBeacon and xBeacon. BLExplr was $2.99, while the others were free.

I tested the apps first in a Bangkok shopping mall where no iBeacons were revealed. As a form of control, once I arrived home, where the iBeacons were, two were able to identify the devices correctly. The others are not really able to identify deployments of iBeacons in random searches and may be better used by developers to check specific installations.
The only one of the apps I examined that was not free is BLExplr, but the cost of $2.99 (not high by any means) would be well spent. The app immediately discovers any iBeacons in the vicinity and the screen display gives more information than other apps. Pulling down the main screen refreshes the page.

A tidy menu system gives access to several other features: BLE Central (the main page); Beacon Ranging; Settings, with several fine-tuning features; as well as an email link and a page that displays BLE Hardware developed by the author, Dr. Michael. Kroll. These may be viewed at SeedStudio

The app will not work on iPhones before the iPhone 4S, but it did work on my iPad, albeit with the non-optimised (x1, x2) screen.

A major advantage of the app is that it allows detection when the app is not in use, but finds any iBeacons in the area (as I approached) and displays the information using the Notification Center on my iPhone. As I was in the vicinity of these units all the time, this became a nuisance as every once in a while the data would appear on the screen. That can be turned off in the Settings.

These apps worked with varying levels of success and with different information displays. To be fair, some are not intended to seek out deployment, which was what I set out to do, but are to test devices that are deployed by developers: some of the data is already known and the devices themselves are being checked.
Of the five tested, xBeacon, Locate iB and BLExplr best suited my purposes of seeking out new iBeacons, with my preference being for Locate iB and BLExplr.
See Also
Estimote iBeacons: Cutting one Open to Take a Look Inside
Andy Cavallini's iBeacons Bible 1.0
TechCrunch articles on iBeacon
Business Insider, Tony Danova, "BEACONS: What They Are, How They Work, And Why Apple's iBeacon Technology Is Ahead Of The Pack
Wired, Kyle Vanhemert, 4 Reasons Why Apple's iBeacon is About to Disrupt Interaction Design
Graham K. Rogers teaches at the Faculty of Engineering, Mahidol University in Thailand where he is also Assistant Dean. He wrote in the Bangkok Post, Database supplement on IT subjects. For the last seven years of Database he wrote a column on Apple and Macs.