By Graham K. Rogers
---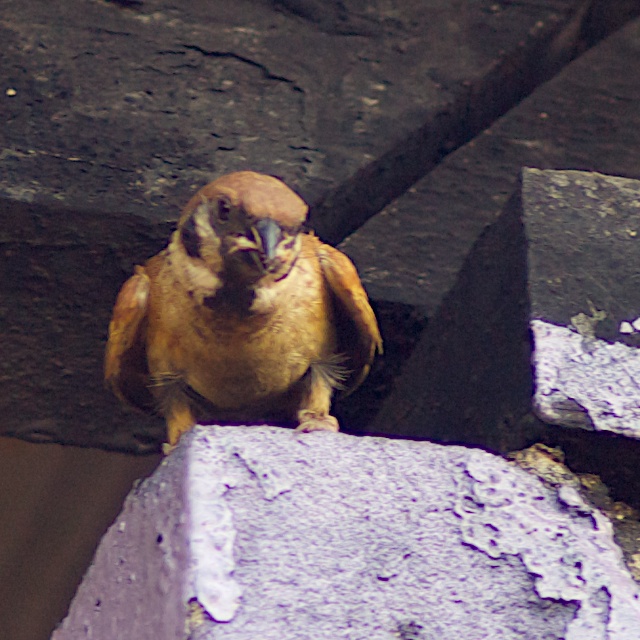 There is some fallout still from the update to OS X Mavericks that Apple released this week that included the fix for the SSL insecurity. Apple put out a lengthy information sheet (HT6114). I included some of the details in the Midweek Review on Wednesday.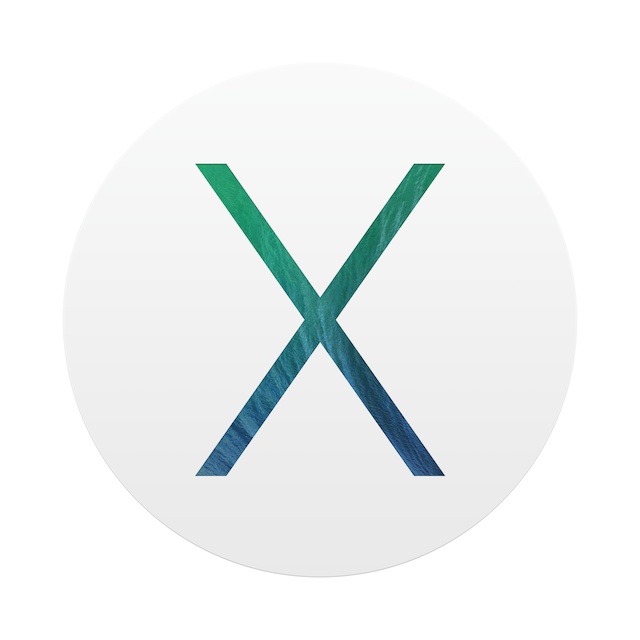 There were, however, several comments that Mail still had problems for some users, despite this being addressed in the update. Mark Gurman discusses this aspect on 9to5Mac. I must admit, this has not been a problem for me at all.
A day after the OS X update, iTunes was also updated, to version 11.1.5 which fixed a problem that may cause the application to quit unexpectedly when a device is connected and improves compatibility with iBooks for Macs on OSX Mavericks.
Another update from Apple this week will only affect a few users for now and none in Thailand. AppleInsider (among others) reported the release of a MacPro firmware update that was to cover a couple of issues: Power Nap fan control; and an issue with low-speed USB devices.
The iOS update last week was something of a surprise: albeit necessary. Earlier rumours had suggested that iOS was to be updated to 7.1 in mid-March and that there would be an update to OS X at the same time, suggesting new hardware was to be the reason. Daniel Eran Dilger on AppleInsider reports that there is expected to be a software update designed to improve fingerprint recognition to fix a "fade" issue that some iPhone 5s users have experienced. I must admit, there are times when the sensor does not work as well as I want it to. The article does include some ways that are being used to circumvent this fading.

There was a review of a stock configuration MacPro this week reported by James Galbraith on MacWorld. The device had a single 6-core Xeon processor running at 3.5GHz, with 256GB of flash memory, 16GB of RAM, and dual AMD D500 graphics. He concluded that "The new Mac Pro redefines Apple's highest-end system". Facts and figures are on the second page of the article.
Not being updated any more is Snow Leopard. The older version of OS X is no longer being supported, Gregg Keizer reports for ComputerWorld, adding that 1 in 5 Macs are now vulnerable. The article makes the most of Apple's perceived lack of care for its customers with the ultimate insult of comparing Snow Leopard to Windows XP [my source for this was MacDaily News].

People are always willing to offer advice to Apple and make demands that fit them rather than looking at a whole picture (see shareholders meeting, below). Take the EU desire for all phone makers to use a mini-USB connector, as one crass example. I get annoyed every time I have to use one of these flimsy things, while Apple's Lightning connector slides in easily - better than the former 30-pin connector: a consumer advantage here.
The EU have been at Apple on a number of fronts, and this week Christian Zibreg on iDownload reports that the European bureaucrats are aiming their guns this time at in-App purchases, particularly with emphasis on Apple and Google. There are some who seem annoyed by this way for a developer to increase revenue, but I rather like the way I can look at a basic free app and if I like it, can buy more features. That is the good side, but now the EU is looking at the (relatively old) cases in which parents got caught for big bills.
Apple negated all or most of those, and set aside cash to repay others, and then the FTC stepped in with their version of the settlement. Zibreg, who is not overly impressed by the Apple approach, lets his biases show through in the article. I always know who is using my iPhone (me only) and exactly what I buy. I do not see how it is possible to hold Apple (or Google) responsible when parents are lax here.

There is at times what Ben Lovejoy on 9to5 Mac calls AAPL Schizophrenia and he outlines the ways that people and institutions pull in opposite ways at the same time. He mentions that Apple has topped the "most admired companies" list for the seventh time in a row; that the 30 largest institutional investors have been selling AAPL, with their holdings at a record low; Citi Research expects the 140 percent growth in early 2013 will fall to around 20 percent; and AAPL is the favorite stock of 21 billionaire investors.
As this Friday sees the annual AAPL shareholders meeting, Jeff Gamet on The MacObserver reports that there is some speculation about what may transpire, noting that Forbes thinks that Peter Oppenheimer may take the opportunity to announce his retirement

The first piece of news from the Shareholders' Meeting was an aside that I saw linked from a Daring Fireball tweet and concerned Tim Cook's rejection of the NCPPR (National Center for Public Policy Research): a self- described conservative think tank. Cook rejected the idea of doing things that were only profitable, suggesting that NCPRR sell its shares in the company: "If you want me to do things only for ROI reasons, you should get out of this stock."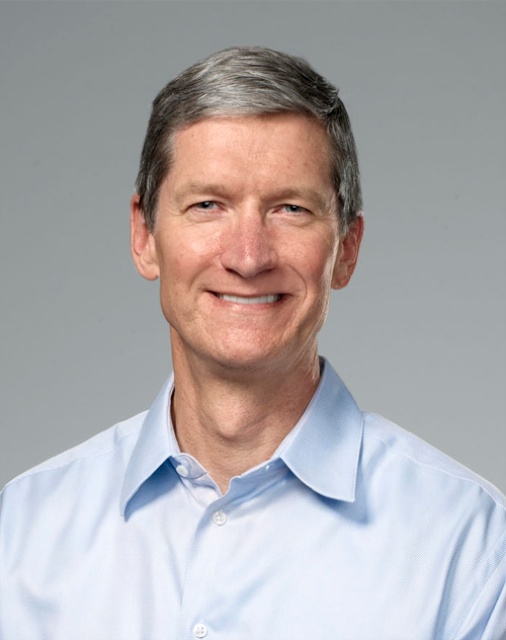 There was more on this - and some background - from Bryan Chaffin on The MacObserver, who includes the comment that this was "the only time I can recall seeing Tim Cook angry". . . . and "When we work on making our devices accessible by the blind," he said, "I don't consider the bloody ROI". Chaffin added, "His body language changed, his face contracted, and he spoke in rapid fire sentences compared to the usual metered and controlled way he speaks." Good.
Of course, the NCPPR put out a press release giving their own version of events, which may not match what others reported. The opening paragraph sets the scene and is not what Apple is about at all.
Some facts and figures from the meeting were put out by Daniel Eran Dilger on AppleInsider, for example, the iPhone 5c and 5s both outsold Apple's previous products in the middle tier and the high end; Apple was first to put a 64-bit architecture in a mobile phone, providing power to run "desktop class" applications (note that, "desktop class" - is this coming to the computers?); Apple TV generated $1 billion in revenue in 2013 (some hobby); Services and Software generated $16 billion in revenue in 2013; research and development spending had increased by 32% in 2013; there are 800 million iOS users, over 16 trillion push notifications so far, with 40 billion every day. And the new campus on the old HP site is progressing well.

As a side note here, the chief of Sony Mobile is claiming that Apple is missing out by only updating the iPhone once a year. This comes from a company that used to be something to look up to, but has recently hived off its computer division to Lenovo and actually accounts for less than 5% of smartphone shipments, Cody Lee reports on iDownload. Maybe Apple should keep on making the same mistakes it has for the last few years.
In an apparent contradiction of the Sony assertion, and some of the other negatives around of late, an IDC report carried on MacDaily News suggests that Apple will maintain high value, high margins and market share through 2018. The last should calm some Wall Street analysts, but probably won't.

Apple has had many problems in the legal sphere in the last few years, particularly from Samsung, but also from patent trolls. There was also the Department of Justice which seems to be cheerleading for Amazon when it went after Apple with its eBooks case. The publishers folded, but Apple fought, only to be faced with a judge who pre-decided the case (with comments made before the case was presented in court), then appointed a friend of hers to oversee Apple, who probed areas and asked questions of those not involved, as well as charging Apple some $1,000 per hour for the privilege.
While an attempt by Apple to get this reversed was not successful, the overseer was warned to stick to the matters in question. Now however, Cody Lee on iDownload, reports that Apple has filed an appeal, "asking that the court either overturn the original judgement in Apple's favor, or grant them a new trial in front of a different judge." There is another report on this from Benjamin Mayo on 9to5Mac.
On trolls, Jack Purcher on Patently Apple reports that Apple, along with Google and others are looking to engage the Supreme Court in discussion and perhaps change in the ways that patents can be dealt with in meritless suits.
However, on Friday, there was news that a German court had decided a patent troll by the name of IPCom who were trying to use a patent that was originally granted to Bosch against Apple (and HTC) had the cases dismissed, Florian Mueller reports.
Another patent was granted to Apple recently, Jack Purcher reports on Patently Apple: for self-healing coatings to prevent display artifacts. This involves the use of self-healing and Teflon coatings to protect the backlight from being scratched and thus producing the "artifacts" - display problems that reduce the effect of the output.

This week Apple revamped its pages for the iPhone in Business with many useful links to advise companies how the phones could be deployed, as well as how to protect data, manage devices, and buy and distribute apps. Mikey Campbell on AppleInsider has more on the new pages as well as links to earlier articles on the same theme.

We often comment about the different standards that Apple seems to be judged by One of the corporation's critics, Sen. Al Franken, was quick to write letters about the location data a year or two back, and he also hit Tim Cook with a letter concerning the security of data when the fingerprint feature was announced for the iPhone 5s.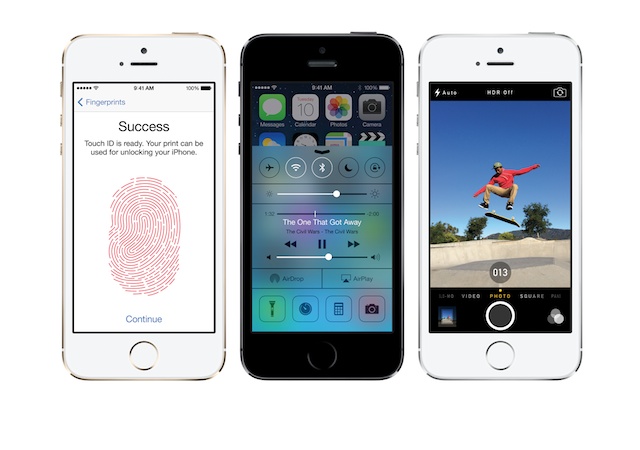 Now that Samsung has a fingerprint feature on its newest Galaxy thing (there is also a gold version of course - but not so subtle as Apple's) the reaction from Franken is . . . silence. Yoni Hessler on TUAW examines this - and the lack of comment from other sources who were quick to point out the dangers of Apple's fingerprint technology - despite the point that Samsung is opening the feature to 3rd party developers: something that Apple does not. Jordan Kahn on 9to5 Mac discusses the question of whether this should be made available in iOS8, although in an item from September 2013, Chris Smith reported that Apple was claiming it was not going to share this. One can only hope this is maintained. Imagine the consequences: a letter from Al Franken for one thing.
By a wonderful coincidence, Daniel Eran Dilger on AppleInsider reports on the words of Sundar Pichai - Google's Android chief - who said that "Android is not really "designed to be safe" but rather to provide "freedom."" Dilger has a number of useful data points about the lack of security on the platform. Paging Al Franken; paging Al Franken. . . .
The Apple approach is opposite: security over freedom. Many have complained about Apple's "walled garden" approach, but I would rather be safe. As Dilger points out, that one problem (goto fail) that appeared a week ago generated so much publicity. But all the daily malware and other problems on Android are just ignored, like the 100,000 plus viruses for Windows.
Related to this, Apple has released a 33 page document on iOS Security in which the principles and the systems are outlined.
On the other hand, former director of product marketing at Apple, Bob Borchers, was interviewed recently in Barcelona and said that the iPhone - when it was first released - was all about a user experience. In the main, the technology was not new, but the iPhone interfacing was, Jack Purcher reports on Patently Apple.. As I have written before, holding one of the first models on the day after Steve Jobs announced it, was a rare experience. Like the other journalists in the room, we knew this was a game-changer.

I have often wondered what Apple might do if it turned to the question of car design. After all, there are different problems to be solved, but many manufacturers produce the most outlandish solutions. Two that I detest are the rear end of the Toyota Prius and the back of a small Honda with a large clear rear door. Buster Heine on Cult of Mac has a look at the cars Jony Ive has owned, starting with a FIAT 500 - the Italians called this, "Topolino": their word for Mickey Mouse. Ive followed this with a series of great cars, including Aston Martin and Bentley. One thing bothers me about this item: where is the photo of Sir Jony's massive spiky hairdo that he had in his 20s?

While on the subject of security, it was announced recently, in one of those releases of documents from Edward Snowden that the British GCHQ has been collecting images from Yahoo! users, George Washington reports on ZeroHedge. Lots of images. All sorts of images. Some images that the senders might not want their mothers to see. The reasons are not given, but it is speculated that this was to obtain forms of leverage, but with millions of images, some people who are not criminals or terrorists have been sucked into the GCHQ/NSA vacuum cleaners.
The writer likens this to 1984 and the idea of state control is as abhorrent now as when Orwell wrote this in 1948. A former executive of the NSA is cited: "This is just one of the ways to make controlling people possible. Standard KGB/Stasi tactics."
Also looking at this is Richard Nieva on CNet who includes some quotes from a Yahoo! exec who seems somewhat aghast at the idea of all those users in the GCHQ/NSA spiders web.
It is the bureaucrats - the so-called public servants - who are out of control and has been seen in the UK and the US when politicians are asked to address issues that have arisen from some of these embarrassing releases, the politicians, right up to the Prime Minister and the President, simply do what the bureaucrats tell them to do.

It is not only Apple that has flak and this week Facebook is being targeted as it has been less careful than some people think it needs to be over the targeting of advertisements. Jeff Elder on Wall Street Journal - in what appears to me to be manufactured outrage - examined a number of pages over a period of time and reports that ads for dating services and firearms are appearing on pages of children: those under 18. This sort of thing is OK in newspapers and on TV, but not on computers? Methinks there is some manufactured shock and horror here as teens may not be as naive as Elder (inconvenient name for this subject, eh?) wants them to be.
There is also fallout from the acquisition of What's App by Facebook last week. As with many things of this nature, the point of messaging seems to have been lost on many people, despite the obvious popularity and the way that more use this than the telco systems.
Facebook made people sit up and take notice again; but also note they dropped their email system last week too: not that anyone used it. There has also been the long-term use of the Blackberry messaging system, that was its gem, even when sales of phones were dropping. Mind you, when the BBM Messaging app finally arrived on the iPhone, it was a dud. I downloaded, but no one I know uses the system, so it is wasted space. To an extent, these days, so is What's App.
What most people I know use is LINE from Naver and this has caused a ripple this week as it is one of the messaging apps (including Tango and SnapChat) that are now on the radar of larger companies like Microsoft and Google. I groaned when I read the Bloomberg analysis by Sarah Frier and Serena Saitto. Not Microsoft. Not LINE. With the mess that Redmond made of Skype, I would hate a repeat with something I rather like using.
While we are on Microsoft, there was a snort of disgust from Jim Dalrymple this week when it was discovered that the company is packaging web sites as apps for its online store, but without asking the site owners. There seem to be a number of problems with this, including ethics, but I am sure that will be discussed by smarter guys than me in better surroundings. In the meantime, I was inspired to remind iPhone users that it is just a couple of taps to create Web Apps on iOS devices.

My own site picked up around the middle of the week when VWT not only transferred the data to a new server, but they changed the service provider as quality had been slipping a bit and this was the straw that broke the camel's back.
Also having troubles at the end of the week - although this is nothing new - was True, when the abbreviated URLs used in Twitter were not being recognised and blank pages loaded. DTAC on 3G had no problems when I tried the same URLS on the iPhone.

Aww come on, this is getting stale. An unsolicited email, purporting to come from someone called Everett Lindsay, but that actually was sent by a Russian site, told me I had a new fax message (old tech, eh?) and the zip file attached had the 5 pages for me. Quick Look showed me that - surprise, surprise - there was an .EXE file inside.
Graham K. Rogers teaches at the Faculty of Engineering, Mahidol University in Thailand where he is also Assistant Dean. He wrote in the Bangkok Post, Database supplement on IT subjects. For the last seven years of Database he wrote a column on Apple and Macs.