By Graham K. Rogers
---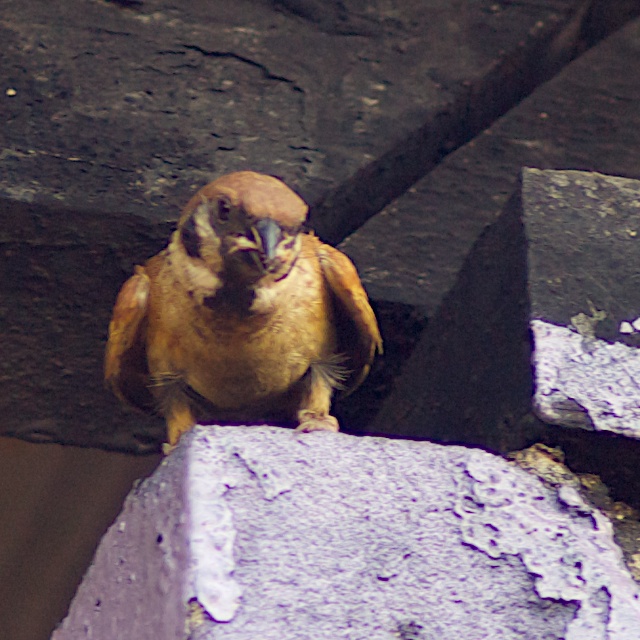 Over the weekend there was a lot of news about the interview that Tim Cook did with the Wall Street Journal. I wrote about this on Sunday and my comments, plus the links to a lot of other relevant articles, are online.
In the end, I suggested, we are left with the confirmation that most people in the business field just do not understand Apple, so to help, here are some keywords: user-experience, quality, design, integration, long-term and profit. Words that have lesser relevance include market share, growth, Steve Jobs.

A number of reports last week picked up on a comment that Steve Wozniak was alleged to have said in an interview that was published in Wired: Apple should make an Android phone. I thought that this was just one of Woz's odd little comments that would not be going anywhere, and I ignored it. Gina Smith on a New Domain did not and emailed Woz who was emphatic that the story was wrong. He suggested it was a giveaway comment - sort of a voiced thought - and he used the word, "could" and not "should". He was also sure that others at Apple would be more in control of the strategies than he was, so to him it meant little. "They got it quite wrong for their own reasons." I am sure someone managed to garner lots of hits with that [my link for this was MacDaily News].

Quite frankly, the clearest idea of what is going on with Apple and its products comes in a brief item from Erica Sadun on TUAW who writes about "EVERYTHING we know about the iPhone 6": a concise and very accurate read.
We should add to this the Macalope's deconstruction of a Zach Epstein article (or a couple actually) on how the Galaxy S5 will outclass the iPhone 6. Epstein, for a point of reference, also wrote a gushing piece on the Surface and Windows 8 that did not actually pan out as he predicted.

On a similar theme, we had lots of reports at the time of the most recent quarterly results announcements from Apple that the iPhone 5c was a flop. Apple does not release the figures for the separate devices, so we were reading was little more than speculation, pieced together from separate reports from components suppliers and other sources. Apple was fairly satisfied with sales of 51 million iPhones in the quarter.
By way of support, Kofi Bofah on Seeking Alpha writes on the iPhone 5c and concludes that it was not a flop at all, because it did what it was intended to do and not what Wall Street thought it should do (cheap iPhone, market share, etc.).

A Tim Cook catchup now on his recent trip to UAE which had a fair amount of speculation concerning the purpose of the visit. Shane Cole on AppleInsider reports that one of the ideas discussed with officials was a possible partnership on e-learning programs.
With Apple already having brought back several $billion of shares (at a good price, which makes a lot of sense), the Icahn plan is apparently in tatters - time to walk away Carl. As well as other large shareholders like CalPERS coming out against Icahn, Reuters reports that proxy advisory firm Egan-Jones advised shareholders to reject Carl Icahn's demand about expanding the stock buyback program. The proposal will be put to a vote this month at the annual shareholders meeting [my link for this was MacDaily News].

There has been a lot of comment on the ways that the iPad is beginning to take over the position previously held by the PC. Sales of the iPad and some other tablet computers have moved the goal posts. Some people who have never used a computer now feel happy working (or playing) on the iPad. All they have to do is turn it on, get online and they are off.
One of those who has been examining the transition to the handheld device is Geoffrey Goetz on GigaOm. He has an article with a good many useful suggestions on how some users may make such a switch.
I must admit, I am not one who feels as if I can shift all my work to the iPad although I have been able to shift some tasks. In the event that my Macs failed, I would be able to carry on, but it would be a bit slow to begin with. Zal Bilimoria on re/code writes about the tablet computer and suggests that the passion for the devices that was so strong in the early days of the iPad, seems to be waning.
He argues that the phone is the major device and thinks that a merger of tablet and phone (what some call "phablet" ugly name, ugly concept) is the answer. He is another sure that Apple will have a larger form iPhone later in the year but (as Erica Sadun tells us - above) we will only know when (if) it happens. One of my colleagues has a larger form Samsung thing that he uses to make and take calls. I always have to suppress a smile when he does as it just looks so ridiculous to me. I do not think the iPad is done yet; nor the iPhone.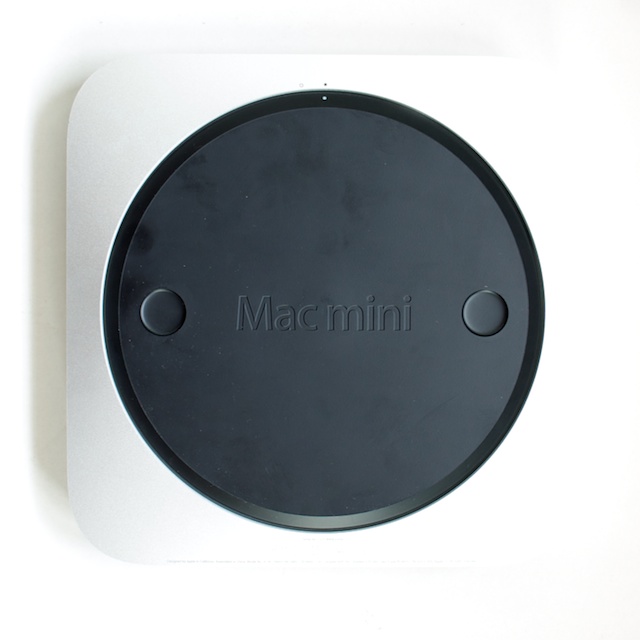 While we are discussing the idea of downsizing (from PC to iPad), Ben Lovejoy on 9to5 Mac looks at the possibility that the Mac mini - which should be due for an update in the near future - could be released in a smaller size. I had three of these with the G4 processor and they were totally reliable over the couple of years I had them running in a student lab. At the end, I was able to sell them and recoup some of the outlay.
The current Mac mini has no optical disk and there are options for a hard disk or SSD; and there is also the Fusion Drive option. As almost all Macs have now moved to SSD, including the latest Mac Pro, this has to be coming for the Mac mini too, and we could also expect the Haswell processor to replace the current i7 chips.
With other manufacturers also now coming out with their box-like mini lookalikes, Lovejoy argues that the Mac mini might become even smaller. I would go with an update for sure, but the smaller size? Not sure.
On a related note, Anand Lal Shimpi of AnandTech has some useful comments on new Haswell processors that Intel is about to release at the International Solid-State Circuits Conference (ISSCC) running from Sunday to Thursday this week. The article has a lot of information concerning processor specifications and ends with the words, "Intel's Haswell ISSCC disclosures don't really change anything about Haswell, but they do further illustrate just how impressive of a design it is."

As Apple updates its specifications, so the cables and connectors are changed as well. Recent items were the release of Thunderbolt and Lightning options. When third party manufacturers want to make and sell their own cables for Apple devices, they have to pay a licence fee, but as Kelly Hodgkins reports on MacRumors, this fee has recently been reduced. Does that mean cheaper cables?

I like the panorama option with the iPhone camera, even though I do have other apps that do the task. Most users run the image from left to right as that is the way the arrow points, but Mike Wehner on TUAW points out that this direction can easily be reversed with a simple trick.
Another hint comes in the form of a reminder about the Apple TV and syncing it using Bluetooth on the iPhone for easier use. Allyson Kazmucha explains how to do this in an item on iMore. I need to get round to that.

One recent joining of the dots has concerned Apple and its anticipated approach to health care: whether it be devices, apps or services is not actually known despite the expert comments from the usual noise makers. Some facts might be better analysed. Cody Lee on iDownload Blog tels us that as far as is known, those recruited include 11 experts in the fields of wearable products, sleep research, fashion, medicine and biosensors. The list of names is on the iDownload page.

As well as (or as part of) its developments in the health care field, we know that Apple has several server farms for data processing in places like Texas (where personnel are now being moved in - MacNN), North Carolina and elsewhere, so it has a need for internet connectivity. It is also clear from the devices coming out that faster wifi gives us a sense that data transfer between the devices themselves is likely to be important. A comment in a video from Bloomberg's Michael McKee examines the implications of this expansion of capabilities (see MacDaily News).
We have also been aware for some time that Apple has a growing interest in the use of sapphire glass. Last week Cassandra carried news of patents concerning the technologies for this material that had been granted to Apple. Now we are told by Mark Gurman on 9to5 Mac that almost 1,000 furnaces have been purchased to make this special glass. The well-researched article speculates in the title that these facilities will be for 100-200M ~5-inch iPhone displays to be produced at the GT Advanced facility in Arizona.
Needless to say - like Microsoft discovering the Internet late - many companies in Taiwan are now waking up to the existence of sapphire glass technology and in normal fashion are running round trying to buy up patents, Jack Purcher reports on Patently Apple. In the article there is a link to the patents that Apple has concerning sapphire technology and its focus on glass processes.
While we are on patents, Bryan Chaffin on The MacObserver reports that the Department of Justice (DOJ) has given Samsung another warning about its abuse of FRAND patents. He comments how Apple and Samsung differ, in that Cupertino usually patents design while Samsung patents technology.

Time for a correction or two regarding Samsung, Apple and the Olympic Games in Sochi. Last week, many news sources reported that the Apple logo had been banned as Samsung was a big sponsor of the Games, even giving each athlete a bag with a Galaxy Note 3. Is that desperation? Needless to say, there was a fair amount of derision and of course I joined that chorus.
Now, however, the IOC has come out and said that this is not the case at all, Electronista reports, but a rule of the Olympic Charter does actually ban athletes from mentioning non-sponsoring brands, although logos are allowed. Wave your iPhones guys, but do not say the "Apple" word. Ever noticed how so many advertisements here use MacBook Pro computers that do not have logos? Also commenting was Philip Michaels on MacWorld.
Also on Sochi, we hear that NBC reported last week that whatever went to the Games was being hacked by the Russians as soon as people were getting online. However, some later investigation discovered that the report was completely false Tim Cushing writes for TechDirt. There was a later update to this in an item from Peter Cohen on iMore in which a security researcher was cited as disputing much of the NBC report. NBC was also criticised for the way certain comments that were made against discrimination - which many people were sensitive about, particularly with the anti-gay stance from Russia - had been edited out, Huffington Post reports.

Apple recently seeded another beta of the upcoming OS X update to version 10.9.2 of Mavericks, MacNN reports, indicating some of the features being checked and suggesting a release of early March for this.
Also expected in March is an update to iOS 7 bringing it to version 7.1, according to a report from Mark Gurman on 9to5 Mac. Although he tells us that there are no special features, he does mention the chance of a special event in March. But note the coincidental release date of the next update to OS X and one wonders if there is indeed something related.

Over the weekend I saw that Reuters were after an Apple correspondent to be based in San Francisco. In order to have a full look at the job and the application process, I had to register with the site (fair enough) and received two emails in confirmation. However, when I tried to log in to go to the application itself, the page would not accept my username and password details.
I tried a number of combinations, including a lower-case password, but there was no success. In exasperation, I tried the "forgot username" link and was taken to a series of boxes where I filled in identical information (I had reopened the original registration page). When I submitted this, I was told that no user with these details was shown in their database. No wonder former Reuters staff appear bitter. If it is this hard to get in the door, one wonders what it must be like once inside.

Last week many were surprised by the news that Sony had sold its Vaio unit to Lenovo. Commenting on this, Peter Cohen on iMore had some ideas on what this shift in the PC business might mean for the Mac and he is sad to see this happen. He examined the earlier collaborations and similarities - Steve Jobs actually offered OS X to Sony, but Howard Stringer was in the set by then and wasn't watching where the puck was going.
There were also comments on the businesses that Sony has retained, especially its handheld devices, and Brooke Crothers suggests that with the sale of the PC division it is essentially rejecting Windows. There is however the possibility that future Sony devices might use the Windows mobile OS, but that is not known at this time.
With Lenovo in the news, there was a report that Google had bought a large block of their shares, but this was an erroneous reading of a filing, according to Ina Fried on re/code.
Graham K. Rogers teaches at the Faculty of Engineering, Mahidol University in Thailand where he is also Assistant Dean. He wrote in the Bangkok Post, Database supplement on IT subjects. For the last seven years of Database he wrote a column on Apple and Macs.